Culture industries represent $58.9 billion in the Canadian economy and close to 700,000 jobs, generating social impact, capturing history and fostering creativity. RBC Emerging Artists is committed to elevating the art community so artists can continue to enrich and inspire.
In Canada and internationally, the arts generate a broad range of benefits for individuals and their communities. Beyond the direct economic contribution, the social impact is significant. "Cities with a vibrant art community have higher civic engagement, more social cohesion, better child welfare and lower poverty rates," explains Stephanie Lupinacci, Senior Manager Social Impact, who spoke about RBC's Emerging Artists program on a recent episode of Go-To Grandma. "Not only that, but it captures history, preserving our culture and autobiography all in one," she adds. "It fosters creativity and innovation, which is an essential skill within the arts realm and is a key differentiator in the business world."
"What's more, the arts allow people to express their values, connecting cultures and bringing people together regardless of ethnicity, religion, politics and age," Lupicanni adds. "Its transcendent quality has the unique ability to unify."
Unfortunately, the impact of the pandemic on the arts community has been substantial. Many artists experienced a dramatic strain on their livelihoods and fewer opportunities to showcase their work. According to Canadian Arts Data/ Données sur les arts au Canada, the arts and culture industries in Canada were some of the most significantly impacted, with over $16 million lost in artist and production salaries in Toronto alone. Recovery has also been slow compared to the rest of the labour market, in particular for self-employed artists, who, on average, worked 12% fewer hours in 2021 than in 2019.
Programs like RBC Emerging Artists support the arts community in Canada to ensure artists remain a vibrant force in our communities. "We feel [supporting emerging artists] is an important way to invest in the artistic community by seeding it and fortifying it, just as artists are starting their career," explains Lupinacci. The program offers training, networking and exposure opportunities, addressing the key gaps emerging artists face as they get up and running.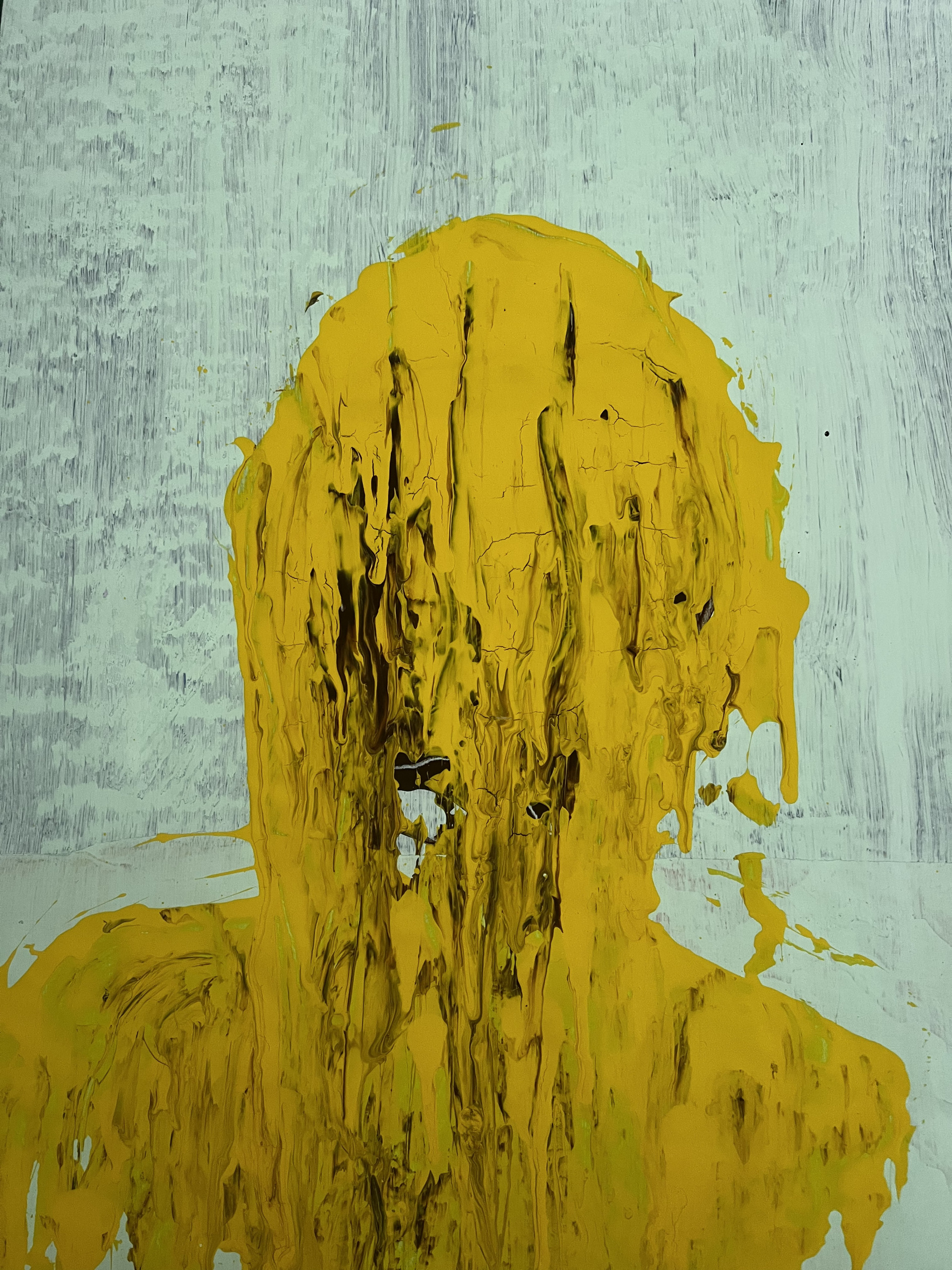 Nathan Eugene Carson: RBC Artist-In-Residence
Nathan Eugene Carson is a contemporary artist from Hamilton, Ontario. He is the 2022-2023 RBC Artist-In-Residence at the Art Gallery of Hamilton (AGH). His work Black Carnival Audience kicks off the project, currently on view in the AGH lobby.
Carson approaches art as a spiritual practice, often "making something out of nothing," with most of his tools coming from the garbage or recycling bin. "The cheaper or more used, the better," he says. He believes that he came to this world to be an artist, and his strong faith in himself leads to a confidence that he will always be constantly creating.
Watch Nathan Eugene Carson's Story
Having worked with RBC in different ways — from his personal banking to getting to know the RBC Visual Art department — he was excited to become an RBC Artist-In-Residence, AGH. "All the stars connected and aligned," he tells Kathy Buckworth of his new opportunity. "It's been a blessing in my career because it helps me with training, practicing painting and more exposure. [The program] opens my art to a whole new audience, who get to view it and see it on a daily basis." He adds that the networking arm of RBC Emerging Artists enables him to meet many other great artists and influencers in the field.
The art of supporting future talent
RBC Emerging Artists continues to launch new programs that support artists and the arts community. A new initiative, Arts Rising, is designed to enhance the support of emerging visual artists and bridge the gap from emerging to established. "The program will help amplify Canadian artists' profiles by funding galleries to acquire their artwork," says Lupinacci.
It also subsidizes artists so they can continue to focus on their craft and stay in their studios, so they don't have to get other jobs to fund their work. "We recognize so many of the artists struggled during the pandemic," says Lupinacci. "This is our way of continuing to strengthen the arts industry and help artists recover their careers post-pandemic."
Have a listen to Take 5 With RBC at the 20:00 mark of Go-To Grandma episode ZZZZZZZZZZZZZZZZZZZZZ to hear more from Lupinacci and Carson about support for emerging artists.
---
---
Visit rbc.com/emergingartists to learn more about the project and RBC's commitment to up-and-coming talent.
More from the Go-To Grandma:
This article is intended as general information only and is not to be relied upon as constituting legal, financial or other professional advice. A professional advisor should be consulted regarding your specific situation. Information presented is believed to be factual and up-to-date but we do not guarantee its accuracy and it should not be regarded as a complete analysis of the subjects discussed. All expressions of opinion reflect the judgment of the authors as of the date of publication and are subject to change. No endorsement of any third parties or their advice, opinions, information, products or services is expressly given or implied by Royal Bank of Canada or any of its affiliates.