In her popular podcast Go To Grandma, parenting pro Kathy Buckworth and her guests share stories and experiences for and from today's modern grandparents. Plus, RBC experts share valuable tips to improve wellness, build wealth and feed your wanderlust.
Grandparents, get ready for fun, facts and helpful tips from parenting expert Kathy Buckworth. Her dynamic and inspiring guests share delightful and informative stories and experiences to help enrich your grandparenting journey. To add to the fun, RBC experts and friends join to share insights, trends and advice in the Take 5 with RBC segment at the end of each episode; you won't want to miss it.
Go To Grandma Episodes:
Best for Kids: TV, Long Distance Grandparents, Youthful Cities
This episode of Go To Grandma covers what's best for kids of all ages — from infants and teens to young adults striking out on their own. Host Kathy Buckworth is first joined by her daughter, Tory Halpin, the mom of her two grandsons. With a background in child education, Tori explains her approach of 'No TV until 2' due to its lasting effects on children's language development, short-term memory, attention skills and sleep. When kids are ready to be in front of a screen, she recommends ways to find shows that won't overstimulate.
Kerry Byrne is the founder of The Long Distance Grandparent, a social mission business that helps grandparents form strong bonds with their grandchildren from a distance. She provides useful tips for grandparents who may live far from their beloved grandkids, including ways to signal 'I know you and I'm listening.' She explains why grandparents are more important than ever, and how the Connection Loop is such a valuable way to nurture these vital relationships.
Don't miss Take 5 With RBC at the 17:41 mark as Kathy chats with Robert Barnard, co-founder of Youthful Cities, which is on a mission to make cities around the world better places for young people to live, work and play. He shares how young people have been affected as a result of the pandemic and discusses how their three-year partnership with RBC Future Launch has led to a collaboration to create the Urban Work Index, a ranking of cities across Canada for young people.
---
---
Resolutions, Sex, Travel and the Best Of
Where do babies come from? In this Go To Grandma episode, Kathy Buckworth welcomes sex expert Dr. Jess O'Rielly to talk about how grandparents can answer sex, relationship and reproduction questions from curious grandkids. Next, Zoomer's own Vivian Vassos joins to talk about the January edition of Zoomer Magazine, which includes 22 reasons to travel in 2022. Among her advice is a mindset change from 'how far do we want to go?' to 'what do I want to get out of this?' with an aim to create meaningful travel experiences, even if they're local. And Julie Cole, mom of six and co-founder of Mabel's Labels chats with Kathy about setting realistic resolutions for the family (tip: more walking, less screen time!).
At the 20:00 minute mark, don't miss Take 5 With RBC as Senior Marketing Manager of RBC Bank US Cathy Burrows shares her favourite Take 5 segments of 2021 and why they've topped her list as the best for providing advice and tips for Go To Grandma listeners.
---
---
In the first Go To Grandma episode of the new year, host Kathy Buckworth is joined by Sharon and Bram from the beloved children's musical group Sharon, Lois & Bram. The duo talks about their new release "Best of the Best Live," an album made up of forgotten live recordings from concert halls in Canada and U.S. over their many years of performing — and their hope that children, their parents and grandparents sing along together at home.
Next, Kathy is joined by award-winning Toronto-based writer Jay Teitel, whose article "No Greater Love" covers how grandparenting has changed over the years, the impact of COVID on grandparenting and how grandparents have essentially given birth to modern civilization.
Don't miss Take 5 With RBC at the 18:38 mark, when RBC's Michelle Cowan shares the Sweet Event story. Sweet Event is a Toronto small business that pivoted from catering in-person events to beautiful, themed treat baskets filled with products from other Canadian small businesses. Thanks to a generous donation of more than 250 boxes this holiday season, two organizations — New Circles and The Shoe Box Project — were able to deliver some sweetness and joy to Canadians going through difficult times.
---
---
Spending, Sharing and Sweets
Go To Grandma host Kathy Buckworth chats with parenting expert Alyson Schafer about how to resolve the potential conflicts that could arrive over the holidays. Schafer offers tips for parents on how to navigate jealousy and competition and how to avoid getting pulled into the middle — with advice for the whole family on how to divide the time, maintain the spirit of the season and protect the relationship.
Next, Pattie Lovett-Reid shares her best holiday giving tips and the value of giving the gift of education through a contribution to a grandchild's RESP. And because grandparents will want to tuck something under the tree for little ones to unwrap, she offers advice to avoid overspending.
At the 18:40 mark, tune in to Take 5 With RBC as Kathy chats with Kat Soderstrom, founder of Sweet Event. Sweet Event partnered with RBC Bank to connect Canadians separated from friends and family across the border, delivering a sweet taste of Canada. And over the holidays, Sweet Event and RBC teamed up again to gift holiday breakfast boxes to women experiencing homelessness.
---
---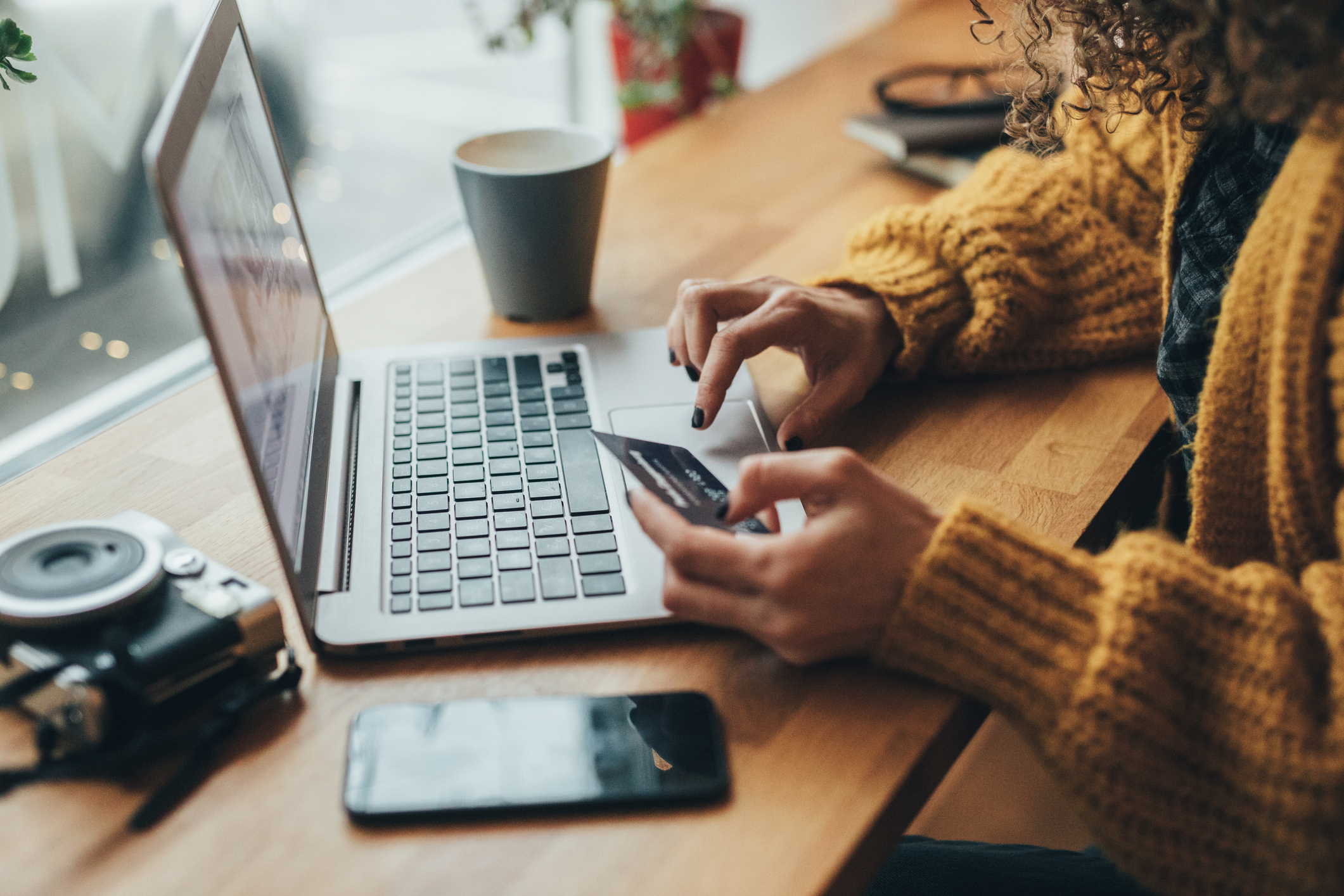 Travelling to the U.S?
We're with you. Set up your U.S. banking and credit card before you travel to make life simpler.
Learn more
More from the Go-To Grandma:
This article is intended as general information only and is not to be relied upon as constituting legal, financial or other professional advice. A professional advisor should be consulted regarding your specific situation. Information presented is believed to be factual and up-to-date but we do not guarantee its accuracy and it should not be regarded as a complete analysis of the subjects discussed. All expressions of opinion reflect the judgment of the authors as of the date of publication and are subject to change. No endorsement of any third parties or their advice, opinions, information, products or services is expressly given or implied by Royal Bank of Canada or any of its affiliates.