From protecting yourself from fraud to staying healthy and connected, host Kathy Buckworth and her guests deliver tips and advice in the fun and friendly Go-To Grandma podcast. Don't miss the weekly Take 5 With RBC segment for financial insights tailor made for today's grandparent.
Enjoy tips, tricks and friendly discussions with the Go-To Grandma podcast. Grandparents and their families can indulge in engaging conversations with expert guests that can help you stay connected, remain financially secure and stay physically and mentally strong. Tune in every week for new tips!
Go To Grandma Episodes:
Move or Not Move, There is no Try
As we age, movement is vitally important to staying healthy. But moving may be another matter for people, as more and more seniors are looking to age in place – aka at home. In this episode of Go To Grandma, Kathy Buckworth covers both. First, Annabel Fitzsimmons, yoga instructor and founder of mindemanagement.com, joins to talk about why it's important to work on balance, strength and mobility and how yoga is a fantastic way to address all three.
Next, Kathy chats with writer Andrea Yu to discuss age proofing the home in such a way that will allow aging homeowners live comfortably and safely without moving out of the house. She talks about both common modifications to extensive renovations – from upgrading handrails to installing elevators! She also reveals how accessibility modifications can be both discreet and stylish, so safety can blend seamlessly into a home's décor.
At the 19:55 mark, don't miss Take 5 With RBC as Rick Lowes, Vice President of Retirement Strategy at RBC reveals the latest findings of the RBC Retirement Myths and Realities poll. He shares that 83% of respondents not yet retired are concerned they are saving less than they need for retirement and nearly a third of them fear outliving their savings by 10 years or more. Rick shares some tips on how to tap into various sources of retirement income, how to withdraw from them efficiently and the importance of a financial plan to be both prepared and confident. Check out rbcroyalbank.com/retirement for information or to set up a meeting with a Financial Planner.
---
---
Are you a Wordle fanatic? Tech guru Marc Saltzman joins host Kathy Buckworth on this episode of Go-To Grandma to talk about the gaming sensation that has taken the world by storm. Marc chats about why this digital diversion, which can also sharpen our brains – is such a hit and introduces some of the creative knock-off games Wordle has inspired.
Food is also important for our brains! In fact, research has proven that eating certain foods can slow the progression of dementia and Alzheimer's disease. Kathy welcomes health and wellness expert Rose Reisman to chat about the MIND Diet; Rose covers what foods are best to eat, what we should be avoiding and what we should restrict to once or twice a week for optimal brain health.
Be sure to tune in to Take 5 With RBC at the 18:22 mark. Kathy is joined by Sian Canavan, Head of RBC InvestEase. Sian chats about Tax-Free Savings Accounts (TFSAs) and explains how Canadians who use TFSAs purely as a piggy bank may be missing out. She encourages listeners to consider it more as an investment account versus a savings account in order to optimize earnings in a tax-free environment. She also chats about how RBC InvestEase makes investing easy by doing the work for you, while offering the option to connect with a live advisor if you prefer the human touch.
---
---
Transformation, Connection & Protection
At the age of 70, Joan MacDonald was 5'3″ and nearly 200 lbs. Feeling physically and emotionally unwell with deteriorating health, she joined her daughter's transformational program and over the course of her fitness journey has lost 70 lbs. and gained 1.6 million Instagram followers. On this episode of Go-To Grandma, Joan talks about how she took her health in her own hands and how she's helping others do the same – through her Train With Joan program, an app that contains fully guided workouts and recipes and a YouTube channel where she shows how she trains, cooks and enjoys life. During her chat with Kathy, she offers tips to keep moving, eat well and get started.
It's not just grandparents who are getting older – grandchildren are too! If you have tween or teenage grandkids, perhaps you're feeling a little less connected with them as they grow up. Occupational therapist Sabrina Adair offers advice on how to talk to teens and recognize their unique sensory, learning and communication needs.
Don't miss Take 5 With RBC at the 18:28 mark when Kathy Buckworth chats with Kevin Purkiss, Vice President Fraud Management at RBC. Kevin chats about how seniors can protect themselves online and how family members can help keep them safe through awareness and conversation. He explains the escalating 'grandparents' scam' – what it is and how to avoid falling victim to savvy and devious fraudsters. For full tips, listeners can visit https://www.rbc.com/privacysecurity/ca/protecting-yourself.html.
---
---
March Break Reads & Reading the Market
For this March Break week episode, Kathy Buckworth and friends are hitting the books. And whether you're heading to the beach with the family during the break – or watching the grandkids while their parents are at work – this episode of Go-To Grandma covers book recommendations to suit every taste, age and scenario.
First, Kathy welcomes best-selling children's author Caroline Fernandez, who offers up picks for kids of all ages, from picture books for toddlers to more sophisticated reads for high school students. She also provides some reading ideas for grandparents and grandchildren who can't be together in person. Next, Linwood Barclay – best-selling author of more than 20 novels – talks about his latest thriller, Find You First, and shares his recommended authors and books, from the lighter beach reads to weightier, non-fiction picks.
Don't miss Take 5 With RBC at the 21:00 minute mark as Lori Darlington, President and CEO of RBC Direct Investing shares some highlights from the RBC Direct Investing Insights poll, where younger Canadians aged 18-34 were asked about how they look at investing. The poll calls out some misconceptions about young investors, identifies what they wish they had learned from their parents, what they want to learn more about, and what they can teach their older generation about investing.
---
---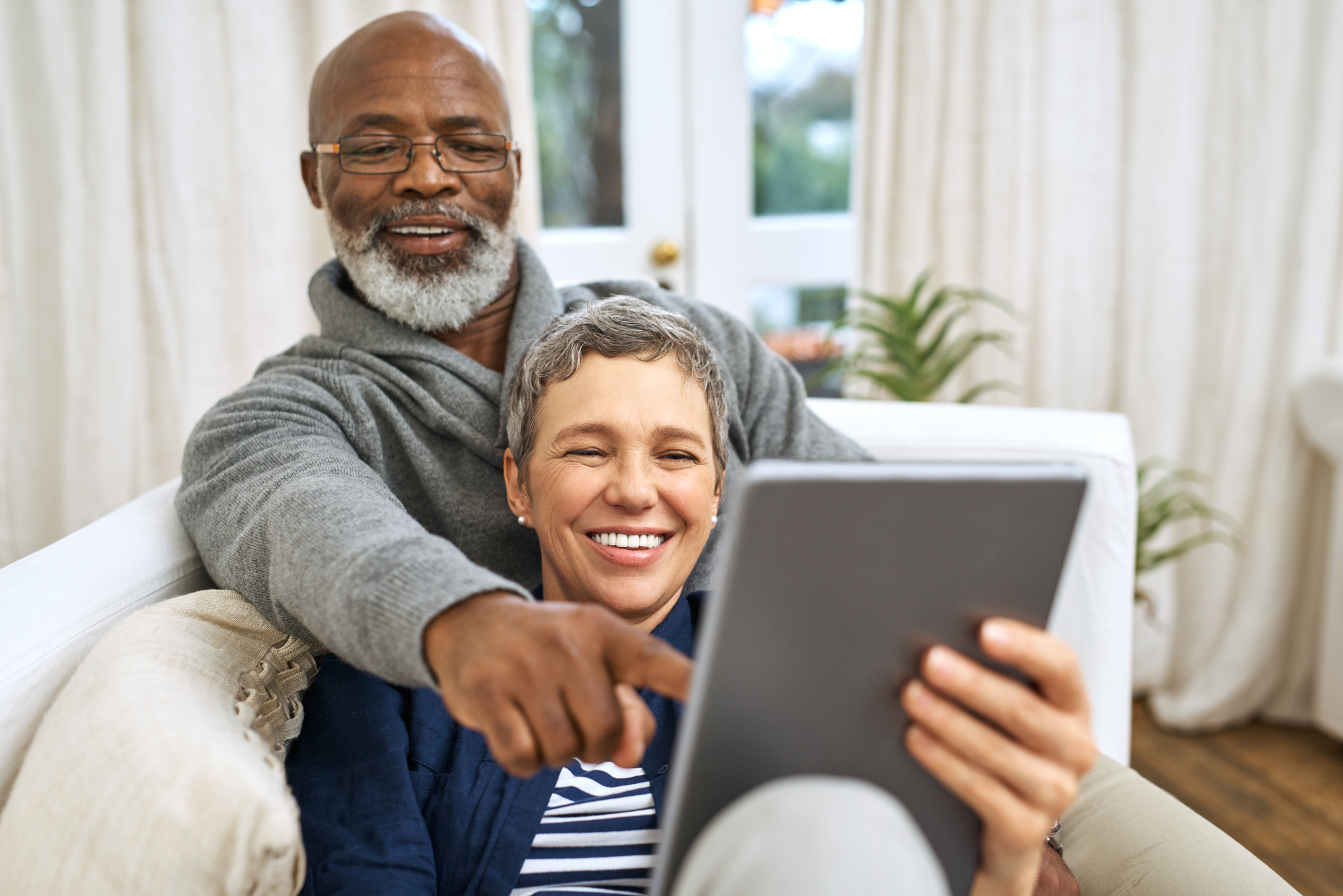 It's Never Too Early – or Too Late – to Plan
Whether you're still working and need a better savings strategy or you're retired and want to fine-tune an existing plan, take a step in the right direction today.
More from the Go-To Grandma:
This article is intended as general information only and is not to be relied upon as constituting legal, financial or other professional advice. A professional advisor should be consulted regarding your specific situation. Information presented is believed to be factual and up-to-date but we do not guarantee its accuracy and it should not be regarded as a complete analysis of the subjects discussed. All expressions of opinion reflect the judgment of the authors as of the date of publication and are subject to change. No endorsement of any third parties or their advice, opinions, information, products or services is expressly given or implied by Royal Bank of Canada or any of its affiliates.