Purchasing flood insurance can help you to protect your investment in your home.
Owning a home in Florida can offer a warm escape from Canada's winters, but it's not without its potential risks. With its long coastline and southern location, flooding is one of the top home risks.
The state's susceptibility to hurricanes and rising sea levels means having flood insurance for your home can help protect against some financial losses. However, getting a policy is becoming increasingly difficult in the Sunshine State.
As of July, more than a dozen insurers have stopped offering property insurance in Florida, leaving many homeowners to find new coverage. If you own a home in Florida or are considering buying one , it's essential to consider the possibility of flood risks and understand how to get flood insurance now.
Understanding floods in Florida
Several factors contribute to making the state more prone to flooding than others. Florida is relatively flat, with many low-lying areas, and heavy rains are a regular part of its weather patterns.
High rainfall levels can lead to flash flooding in urban and suburban areas where the water drainage system cannot handle large amounts of water all at once. Heavy rains can also cause fluvial flooding, which happens when rivers and other freshwater channels breach their banks.
Hurricanes can be devastating, particularly with regard to coastal flooding. Since 1851, when hurricane data tracking began, Florida has experienced more hurricanes than any other state. While wind significantly contributes to storm damage, storm surge can be equally destructive. Hurricane Ian, for instance, saw storm surges reach heights of 15 feet. With warming waters off the Florida coast, climate experts believe there's potential for storms to get bigger and stronger in the coming years.
What does all that mean for you? Simply: if you own a home in Florida, your property may be at a higher risk of experiencing a flooding event.
How is flood insurance different than a homeowner policy?
Even though traditional homeowners insurance can cover damage to your home, most policies draw a line when it comes to flood coverage from a natural event like a hurricane. For that, you'll need a separate flood insurance policy.
A comprehensive flood insurance policy should include:
Building coverage. This part of your policy covers your home's structures and systems, as well as detached garages and other structures.
Contents coverage. Contents coverage applies to your personal belongings, any appliances not included in building coverage, carpets and valuables up to a certain limit.
Whether your policy will pay for temporary living expenses if you cannot stay in your home because of flood damages can depend on your insurer. Some policies may include this, but it's not standard in flood policies.
Why do homeowners need insurance against Florida floods?
Flood insurance can protect you against losses when your homeowner's insurance policy doesn't. That can offer peace of mind if you're worried about your home being damaged by a spring storm or major hurricane.
Flood insurance can also protect your investment if you own a second home in Florida that you rent out part or all of the year. If the home is damaged, your policy can help cover the cost of repairs so that you can get it renter-ready again as quickly as possible.
What should I consider when purchasing flood insurance?
Buying flood insurance requires research to determine what kind of coverage you need and which insurance company to work with. If you're new to buying flood insurance, here are six of the most important things to remember.
Flood risk: One of the first things you'll want to do is evaluate your property's flood risk. The Federal Emergency Management Administration (FEMA) publishes flood maps that show how likely an area is to flood. Looking up your home's location can help you gauge its potential for flooding.
Cost: Flood insurance requires you to pay premiums and deductibles, just like other homeowners insurance. It's helpful to understand how much you can afford to pay for either one, as well as what factors may influence your costs. Some of the factors insurers consider include where the property is located, its elevation above sea level and its value.
Coverage levels: The majority of flood insurance policies in Florida are underwritten by the NFIP (National Flood Insurance Program). Standard policies include building coverage up to $250,000 and contents coverage up to $100,000. Private policies may offer higher coverage limits.
Coverage needs: When considering how much flood insurance you need, know how much your home and belongings are worth. This can give you a guideline for deciding how much coverage might be necessary. If the NFIP standard coverage limits are insufficient, you may want to look into getting a privacy policy that covers 100 per cent of your replacement costs.
Policy exclusions: While flood insurance can cover things regular home insurance doesn't, it's not exhaustive. Examples of things flood insurance won't cover include temporary housing if you're unable to live in the home while it's being repaired, loss of use, swimming pools and hot tubs.
Waiting periods: There's typically a 30-day wait for an NFIP policy to take effect, with some exceptions. If you're planning to buy a policy, you may want to do it sooner rather than later.
If you have a mortgage on your home, it's also important to know if you're obligated to buy flood insurance versus it being optional. Your lender may require you to buy flood insurance if your home is located in a moderate to high-risk area.
How can I reduce the risk of flood damage to my vacation home?
If you own a vacation home, there are a few things you can do to help minimize the risk of damages associated with Florida floods.
According to FEMA, here are three of the most effective ways to protect your home against flood-related damage:
Elevate: If it's possible to do so, elevating your home's lowest floor can help to reduce your risk. Raising the floor above the Base Flood Elevation (BFE) may also reduce flood insurance premiums. Look into elevating your HVAC unit, ductwork and electrical systems.
Vent: Installing venting in your foundation walls, garage, and other enclosed areas can help keep water from becoming trapped. If water is able to flow out more easily, that may reduce the potential for damage.
Drain: If your home is in a low-lying area, ensuring proper drainage on the property may keep water from coming into your home. For example, using existing ditches to form swales with rocks and deep-rooted trees or shrubs can help direct rising waters away from the property.
There are other home improvements you might consider as well. For instance, you might swap out carpeting with tile or install a backflow valve on your sewer system to prevent it from backing up into the home. Even taking small measures might reduce the risk of damages when Florida floods become possible.
Additional resources for snowbird homeowners
Flooding can happen when you least expect it, and it's important to be prepared. These resources may be useful when you need information about Florida flood risks and to ready yourself should a flood occur.
The National Flood Insurance Program: The NFIP offers resources on how to buy flood insurance, how to prepare for potential flooding and how to file a claim if your home is flooded.
Florida Division of Emergency Management: Florida Disaster offers general information about preparing for disasters that may affect the state, along with the latest updates on hurricanes and other weather situations that may result in flooding or other damage.
Florida Office of Insurance Regulation: The OIR includes information on comparing insurance companies, preparing for hurricane season and what to do if you need to file a complaint against your insurer.
Bottom line
Florida's floods may put your vacation home at risk, but there are things you can do to minimize the potential for damages. Purchasing flood insurance may be one of the best ways to protect yourself financially against losses. That, along with implementing some mitigation measures, can help you to be better prepared if floodwaters rise.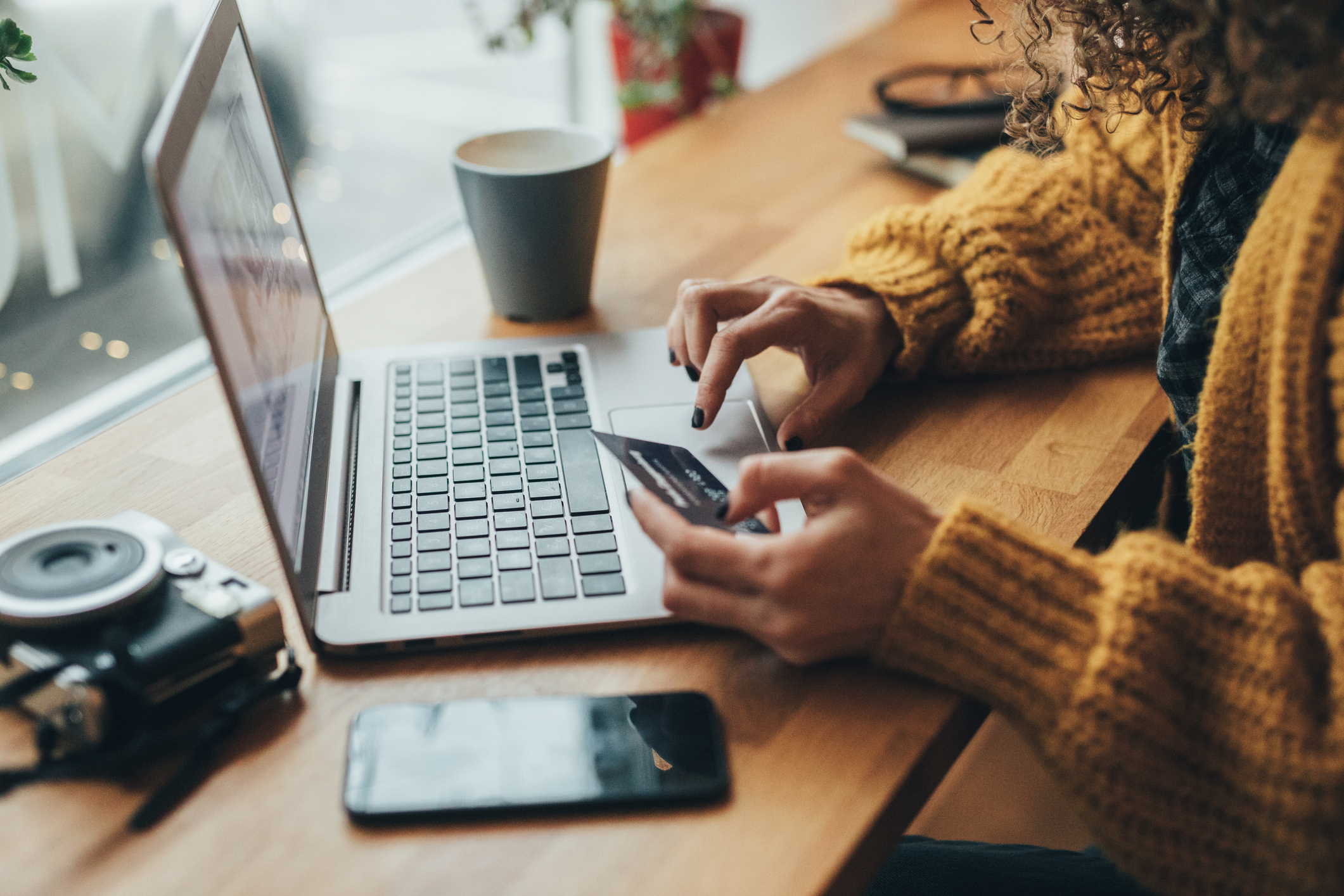 Thinking of Buying a U.S. Home?
RBC U.S HomePlus™ Advantage is built exclusively for Canadians to provide full-service support through every step of the U.S. home buying process
This article is intended as general information only and is not to be relied upon as constituting legal, financial or other professional advice. A professional advisor should be consulted regarding your specific situation. Information presented is believed to be factual and up-to-date but we do not guarantee its accuracy and it should not be regarded as a complete analysis of the subjects discussed. All expressions of opinion reflect the judgment of the authors as of the date of publication and are subject to change. No endorsement of any third parties or their advice, opinions, information, products or services is expressly given or implied by Royal Bank of Canada or any of its affiliates.