Some people plan vacations around baseball stadiums. Others around national parks, hiking trails or beaches. But what about planning a trip around food? With the coast-to-coast representation of James Beard Award winners and finalists, foodies can easily plan a cross-country culinary adventure.
Every year, the James Beard Foundation presents awards to recognize exceptional talent and achievement by chefs, restauranteurs, authors and journalists. Their Restaurant and Chef Awards are highly respected in the culinary world and are seen by many diners as a measure of excellence.
Known as the "Oscars of Foods," the 2023 James Beard Awards were awarded in Chicago on June 5th.
2023 James Beard Award winners
Winning a James Beard award is a highly coveted, potentially life-changing moment for chefs and their restaurants — and many culinary enthusiasts will quickly scoop up reservations at the winning establishments. So, while reservations at award recipients may be hard to swing, there are plenty of other top nominees to consider. The list below includes the eateries that earned top billing and some featured finalists to explore on your next U.S. getaway.
Award winners by region
California
California is considered a "region" all on its own, given its high number of excellent restaurants and award-worthy chefs. In fact, Niki Nakayama (n/naka) was nominated in the national Outstanding Chef category, Greg Dulan (Dulan's Soul Food Kitchen) was a finalist for Outstanding Restauranteur, and Rashida Holmes (Bridgetown Roti) received a nod as one of the year's best Emerging Chefs.
Outstanding Pastry Chef or Baker
Margarita Manzke, République, Los Angeles
Outstanding Wine and Other Beverages Program
OTOTO, Los Angeles
Best Chef
Justin Pichetrungsi, Anajak Thai, Sherman Oaks
Finalists:
Gilberto Cetina Jr., Holbox, Los Angeles
Kyle and Katina Connaughton, SingleThread, Healdsburg
Brandon Hayato Go, Hayato, Los Angeles
Carlos Salgado, Taco María, Costa Mesa
Great Lakes (IL, IN, MI, OH)
The Great Lakes region is bursting with culinary excellence, and the finalists in this region represent a range of cuisines and approaches from chefs who specialize in both the inventive and the classics. In addition to the regional recognition, Hajime Sato (Sozai) was a finalist for the national award, Chicago's Obélix was in line for Best New Restaurant, and Damarr Brown (Virtue) was a finalist in the Emerging Chef category.
Emerging Chef
Damarr Brown, Virtue, Chicago, IL
Best Chef
Tim Flores and Genie Kwon, Kasama, Chicago, IL
Finalists:
Omar Anani, Saffron De Twah, Detroit, MI
Diana Dávila, Mi Tocaya Antojería, Chicago, IL
Andy Hollyday, Selden Standard, Detroit, MI
Sarah Welch, Marrow, Detroit, MI
Mid-Atlantic (DC, DE, MD, NJ, PA, VA)
The state of Philadelphia figures prominently in the mid-Atlantic region, with numerous Best Chef nods, including an Outstanding Restauranteur nomination and an Emerging Chef finalist. But it was Rob Rubba of Oyster Oyster in Washington, D.C., who took home the big prize of Outstanding Chef in 2023.
Outstanding Chef
Rob Rubba, Oyster Oyster, Washington, D.C.
Outstanding Restaurant
Friday Saturday Sunday, Philadelphia, PA
Outstanding Restaurateur
Ellen Yin, High Street Hospitality Group (Fork, a.kitchen + bar, High Street, and others), Philadelphia, PA
Best Chef
Chutatip "Nok" Suntaranon, Kalaya, Philadelphia, PA
Finalists:
Jesse Ito, Royal Sushi, Philadelphia, PA
Dionicio Jiménez, Cantina La Martina, Philadelphia, PA
Kate Lasky and Tomasz Skowronski, Apteka, Pittsburgh, PA
Michael Rafidi, Albi, Washington, D.C.Chutatip "Nok" Suntaranon, Kalaya, Philadelphia, PA
Midwest (IA, KS, MN, MO, NE, ND, SD, WI)
From North Dakota to Kansas, the Midwest region is geographically vast and deliciously diverse. With informal Spanish and Portuguese eateries and intimate, upscale sushi-ya, there's something for everyone looking to explore some of the region's best cuisine.
Outstanding Bakery
Yoli Tortilleria, Kansas City, MO
Best Chef
Itaru Nagano and Andrew Kroeger, Fairchild, Madison, WI
Finalists:
Sanaa Abourezk, Sanaa's Gourmet Mediterranean, Sioux Falls, SD
Gregory León, Amilinda, Milwaukee, WI
Francesco Mangano, Osteria Papavero, Madison, WI
David Utterback, Yoshitomo, Omaha, NE
Mountain (CO, ID, MT, UT, WY)
Work up an appetite through some pre-meal mountain biking and hiking in this region — then tuck in for a bounty of options. From craft Mexican to high-end, limited-run five course meals, the Mountain region will satisfy a range of tastes and budgets.
Best Chef
Kris Komori, KIN, Boise, ID
Finalists:
Salvador Alamilla, Amano, Caldwell, ID
Michael Diaz de Leon, BRUTØ, Denver, CO
Suchada Johnson, Teton Thai, Teton Village, WY
Ali Sabbah, Mazza, Salt Lake City, UT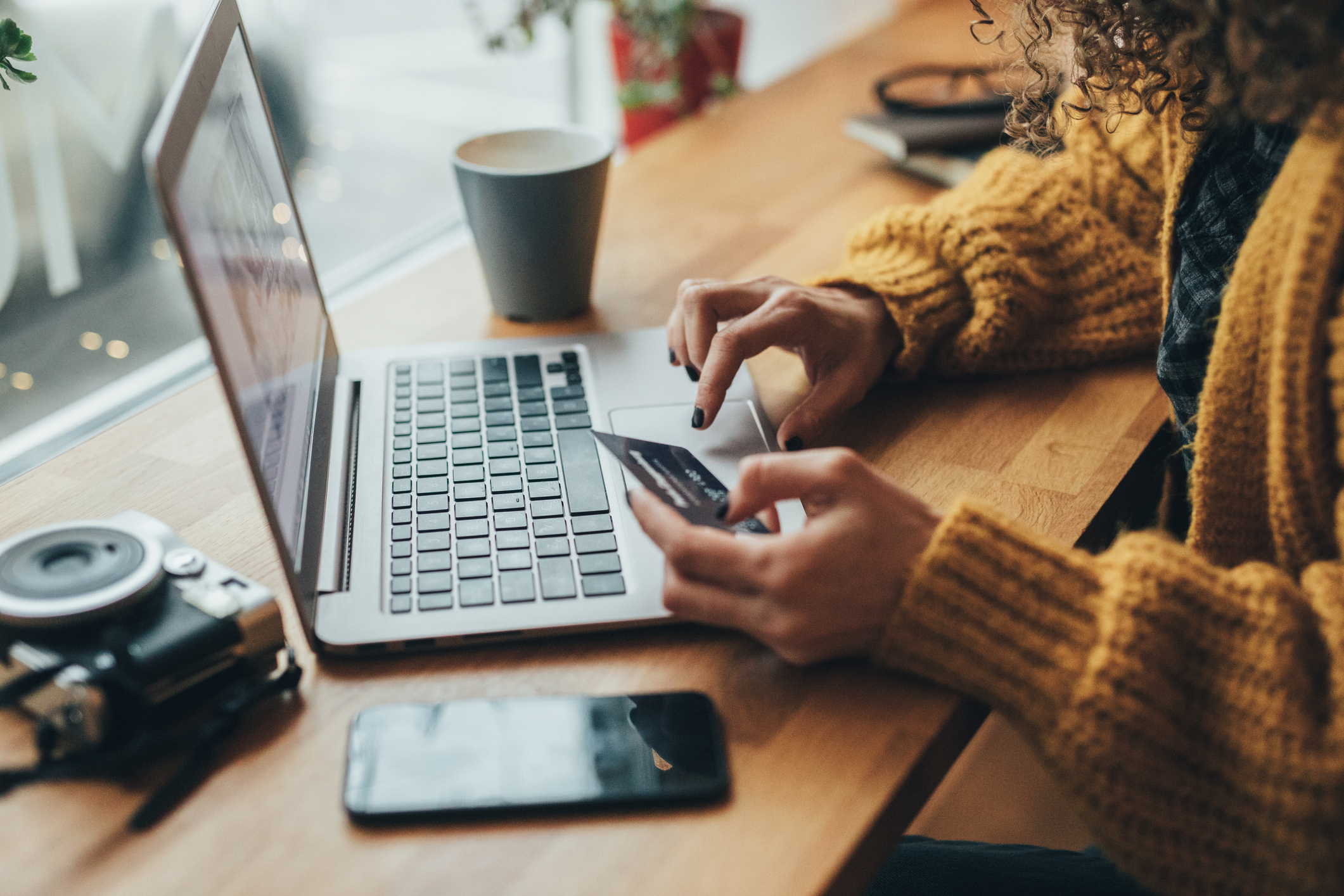 Travelling to the U.S.?
Set up your U.S. banking and credit card before you travel to avoid foreign transaction fees.
New York State
Yes, this list is made up of a heavy concentration of NYC restaurants, but that's of little surprise. After all, the city is one of the world's most dynamic dining capitals – and being a favourite destination for Canadian weekenders, it seems a great place to dig in. The city (including the borough of Brooklyn) saw finalists in the categories of Outstanding Chef (Erik Ramirez, Llama Inn), Best New Restaurant (Dept of Culture) and Emerging Chef (Charlie Mitchell, Clover Hill).
Best Chef
Junghyun Park, Atomix, New York, NY
Finalists:
Nasim Alikhani, Sofreh, Brooklyn, NY
Mary Attea, The Musket Room, New York, NY
Amanda Cohen, Dirt Candy, New York, NY
Shaina Loew-Banayan, Cafe Mutton, Hudson, NY
Northeast (CT, MA, ME, NH, RI, VT)
New England and the surrounding Northeast region have long been thriving culinary destinations. Some truly unique finds in the Northeast are on this list, from authentic Indigenous cuisine to chic modern Greek to nautical lounges.
Outstanding Hospitality
The Quarry, Monson, ME
Best Chef
Sherry Pocknett, Sly Fox Den Too, Charlestown, RI
Finalists
Valentine Howell, Krasi, Boston, MA
Christian Hunter, Community Table, New Preston, CT
Yisha Siu, Yunnan Kitchen, Boston, MA
Renee Touponce, The Port of Call, Mystic, CT
Northwest and Pacific (AK, HI, OR, WA)
For B.C.-based Canadians looking for options across the border, the Northwest and Pacific region offers culinary excellence within a few hours' drive — or on your next trip to the islands.
Outstanding Bar
Bar Leather Apron, Honolulu, HI
Best New Restaurant
Kann, Portland, OR
Best Chef
Vince Nguyen, Berlu, Portland, OR
Finalists
Joshua Dorcak, MÄS, Ashland, OR
Thomas Pisha-Duffly, Gado Gado, Portland, OR
Beau Schooler, In Bocca Al Lupo, Juneau, AK
Aaron Verzosa, Archipelago, Seattle, WA
Southeast (GA, KY, NC, SC, TN, WV)
In 2022, some of the top awards went to chefs and restaurants in the Southeast region, with Mashama Bailey of the Grey in Savannah, Georgia, named Outstanding Chef and Chai Pani in Asheville, North Carolina, named Outstanding Restaurant. This year's list of finalists is equally exciting as last year's.
Best Chef
Terry Koval, The Deer and the Dove, Decatur, GA
Finalists:
Sam Fore, Tuk Tuk Sri Lankan Bites, Lexington, KY
Josh Habiger, Bastion, Nashville, TN
Sam Hart, Counter-, Charlotte, NC
Paul Smith, 1010 Bridge, Charleston, WV
South (AL, AR, FL, LA, MS, PR)
With the Best Chef award going to Natalia Vallejo in Puerto Rico, the culinary scene in America's South is as eclectic as it is exquisite. You can't go wrong in the South if you fancy a warm getaway with your dining adventures.
Best Chef
Natalia Vallejo, Cocina al Fondo, San Juan, PR
Finalists:
Ana Castro, Lengua Madre, New Orleans, LA
Timothy Hontzas, Johnny's Restaurant, Homewood, AL
Henry Moso, Kabooki Sushi, Orlando, FL
Alex Perry and Kumi Omori, Vestige, Ocean Springs, MS
Southwest (AZ, NM, NV, OK)
While Vegas is home to some of the world's best and flashiest restaurants, other parts of the Southwest were in the running for some of the James Beard Award's top honours — and this year's Southwest regional Best Chef award went to Andrew Black, one of two Oklahoma City contenders.
Best Chef
Andrew Black, Grey Sweater, Oklahoma City, OK
Finalists:
Oscar Amador, Anima by EDO, Las Vegas, NV
Kaoru Azeuchi, KAISEKI YUZU, Las Vegas, NV
Jeff Chanchaleune, Ma Der Lao Kitchen, Oklahoma City, OK
Justin Pioche, Pioche Food Group, Upper Fruitland (Doolkai), Navajo Nation, NM
Texas
Another state that gets its own regional category is Texas, thanks to the number of spectacular restaurants within its borders. Texas food tour? Sounds like a great way to spend a vacation.
Best Chef
Benchawan Jabthong Painter, Street to Kitchen, Houston
Finalists:
Reyna Duong, Sandwich Hag, Dallas
Emiliano Marentes, ELEMI, El Paso
John Russ, Clementine, San Antonio
Ernest Servantes and David Kirkland, Burnt Bean Co., Seguin
This article is intended as general information only and is not to be relied upon as constituting legal, financial or other professional advice. A professional advisor should be consulted regarding your specific situation. Information presented is believed to be factual and up-to-date but we do not guarantee its accuracy and it should not be regarded as a complete analysis of the subjects discussed. All expressions of opinion reflect the judgment of the authors as of the date of publication and are subject to change. No endorsement of any third parties or their advice, opinions, information, products or services is expressly given or implied by Royal Bank of Canada or any of its affiliates.