At the beginning of each new year I get this itch. Flying to a new place re-energizes me, and after the hustle and bustle of the holidays, by January I'm looking forward to the sunshine!
One of my best girls, Sarah Tucker, who I met through the blogosphere 8 years ago invited us down to get some sunshine in her beautiful state of Florida and we couldn't pass up the offer. I love visiting friends in an area they're very familiar with, because you get a totally different travel perspective.
I love experiencing the daily life of different places and cultures, so getting local insight to the best restaurants, beaches, etc. makes a short trip so worth it because you don't waste time getting lost! Sarah knew we wanted to get some cool shoots done, check out local spots to eat, shop a little and see the best beaches in the USA and she did not disappoint! Here's what we did in Sarasota, Florida…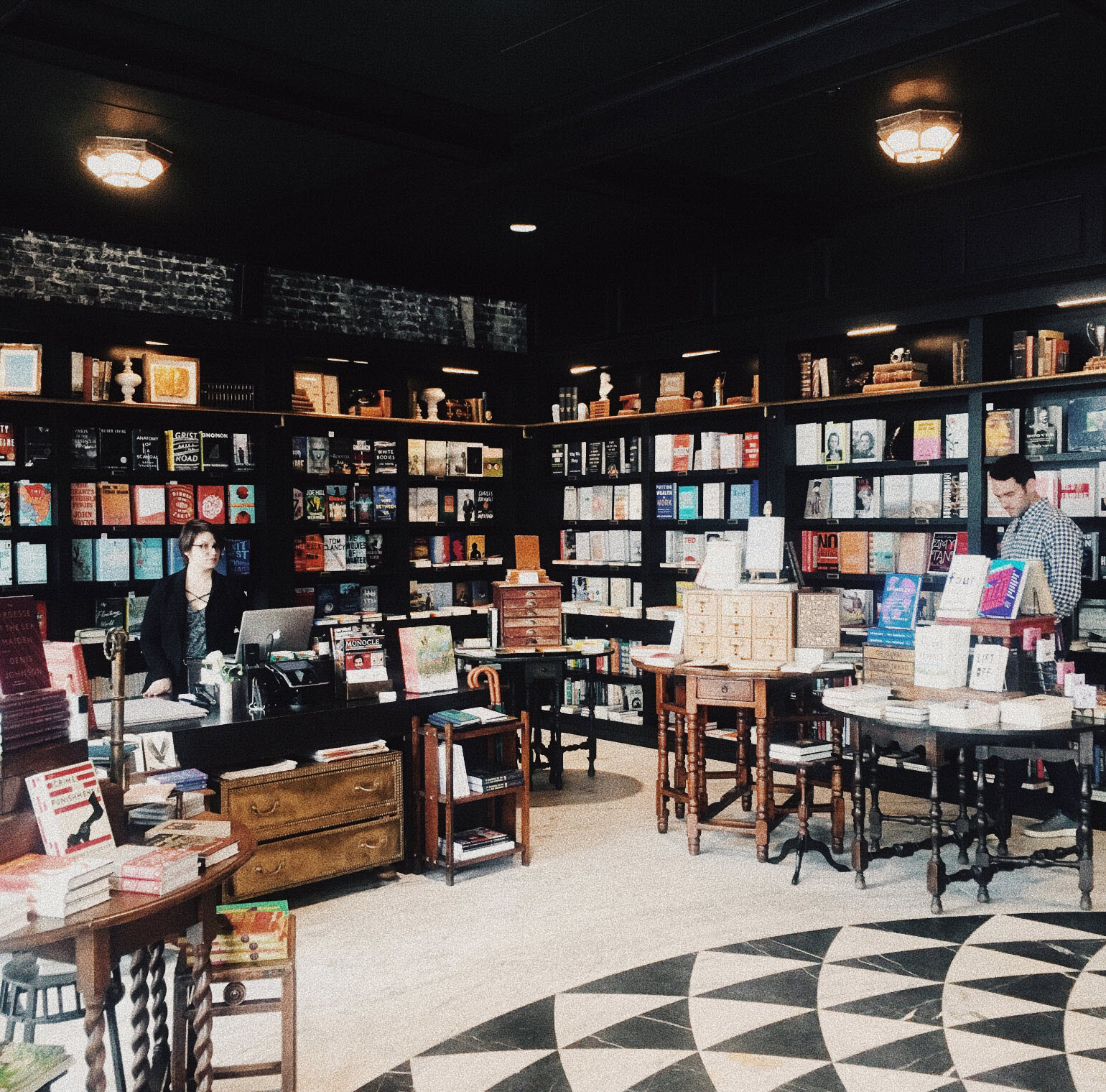 Oxford Exchange
This was actually on the way back from the airport in Tampa, which we stopped off to grab a quick bite. Inside is a hall of different artisans, pop up boutiques, a book store and restaurants. It was so very charming!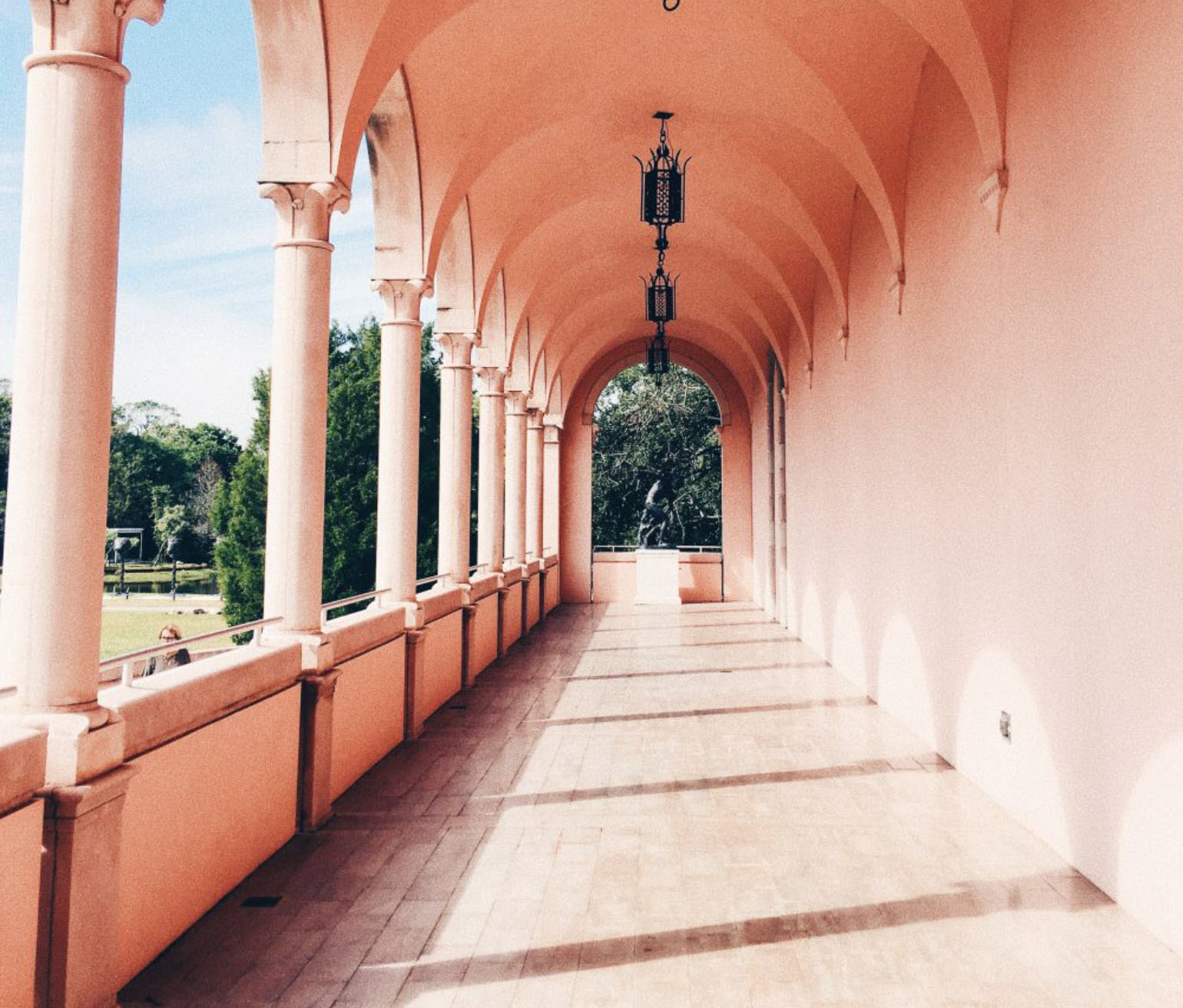 The Ringling Museum of Art
The Ringling houses so many gorgeous pieces of art inside, but I spent more time out on the grounds which amazed me! On one side, you have the main museum which is painted vibrant pink, and resembles a courtyard from a European palace, and then there are the stunning banyan trees and rose gardens everywhere. The other side we walked to looked like it was straight out of Morocco! It made for some fun photo-shoots. If you're into The Greatest Showman, I'd highly recommend visiting the Ringling Circus Museum!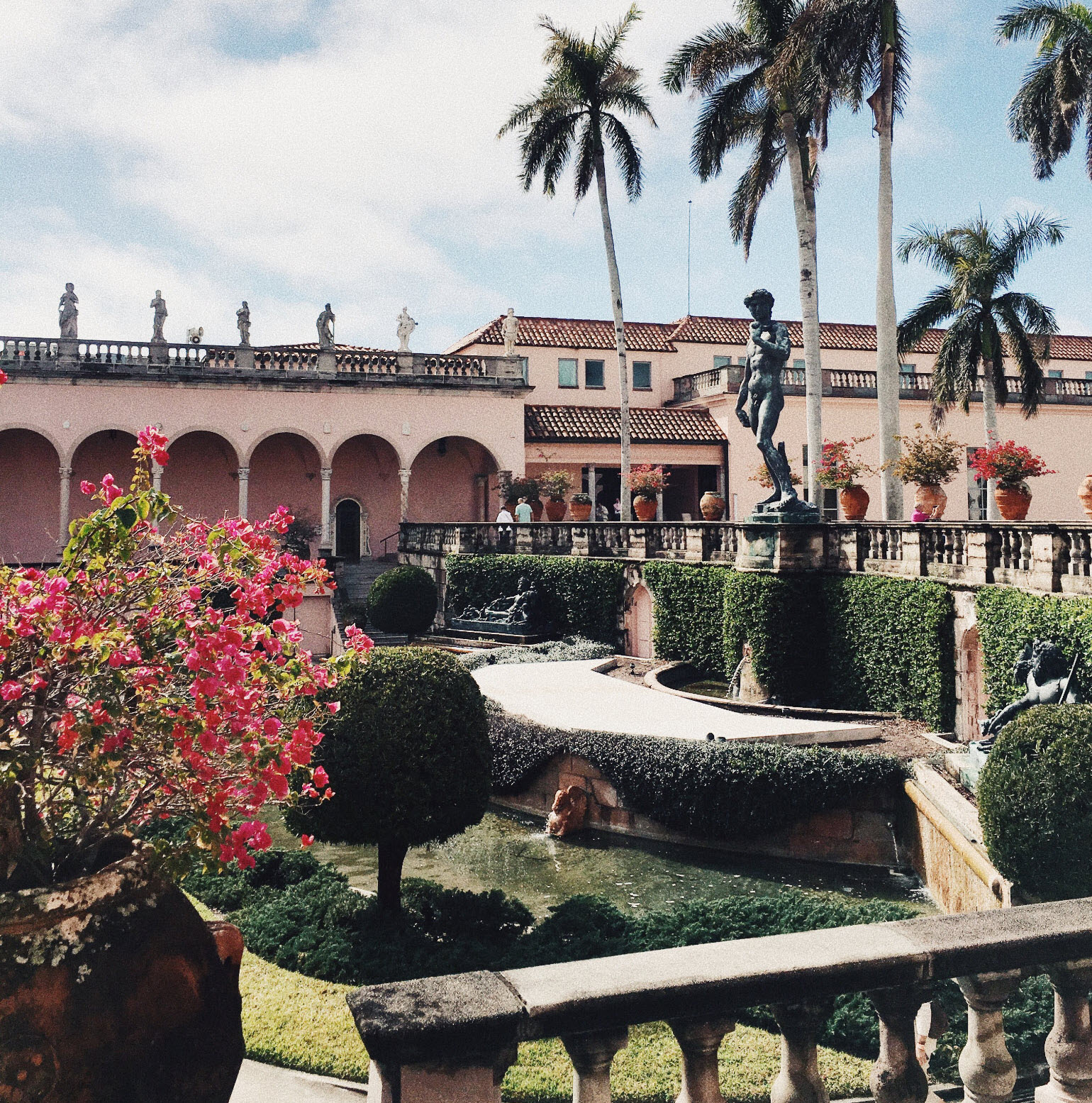 Artisan Cheese Company
Sarah knows we love cheese (and she has a strong affinity with it as well), so she took us to the best spot for lunch! She had an amazing taco, and I had the grilled cheese with soup and salad. It was beyond delish! We may have also indulged in a charcuterie board with imported cheese, because we clearly could not get enough cheese in our lives! So yummy.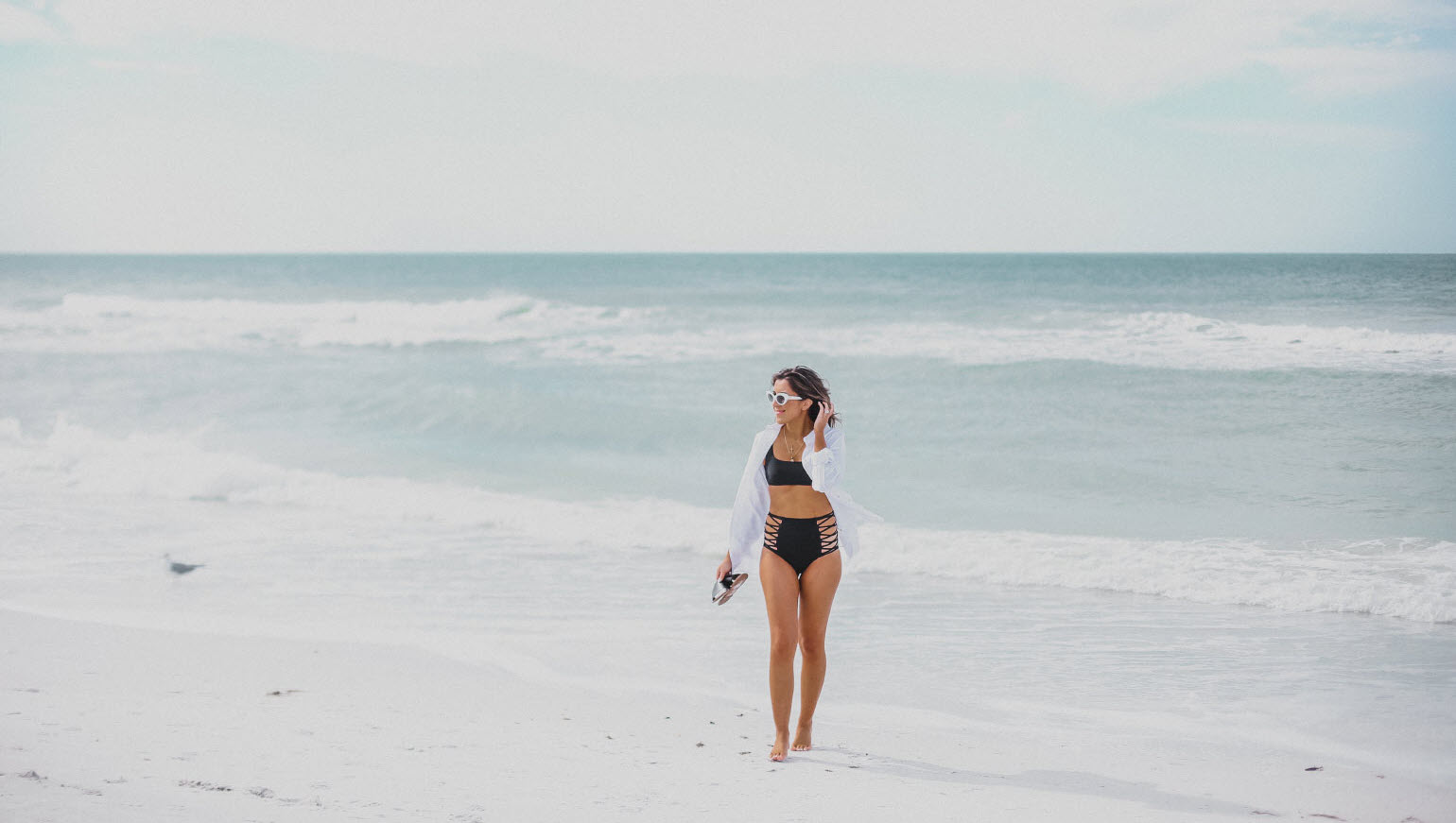 Anna Maria Island Beach Town
I have heard Siesta Key has been named the #1 beach in the USA, but I'm not really into really crowded, majorly tourist spots. Again, we love the local perspective and that the next best thing? Anna Maria Island beaches! The sand was so white, and the water was the perfect turquoise blue, I really thought I was in the caribbean!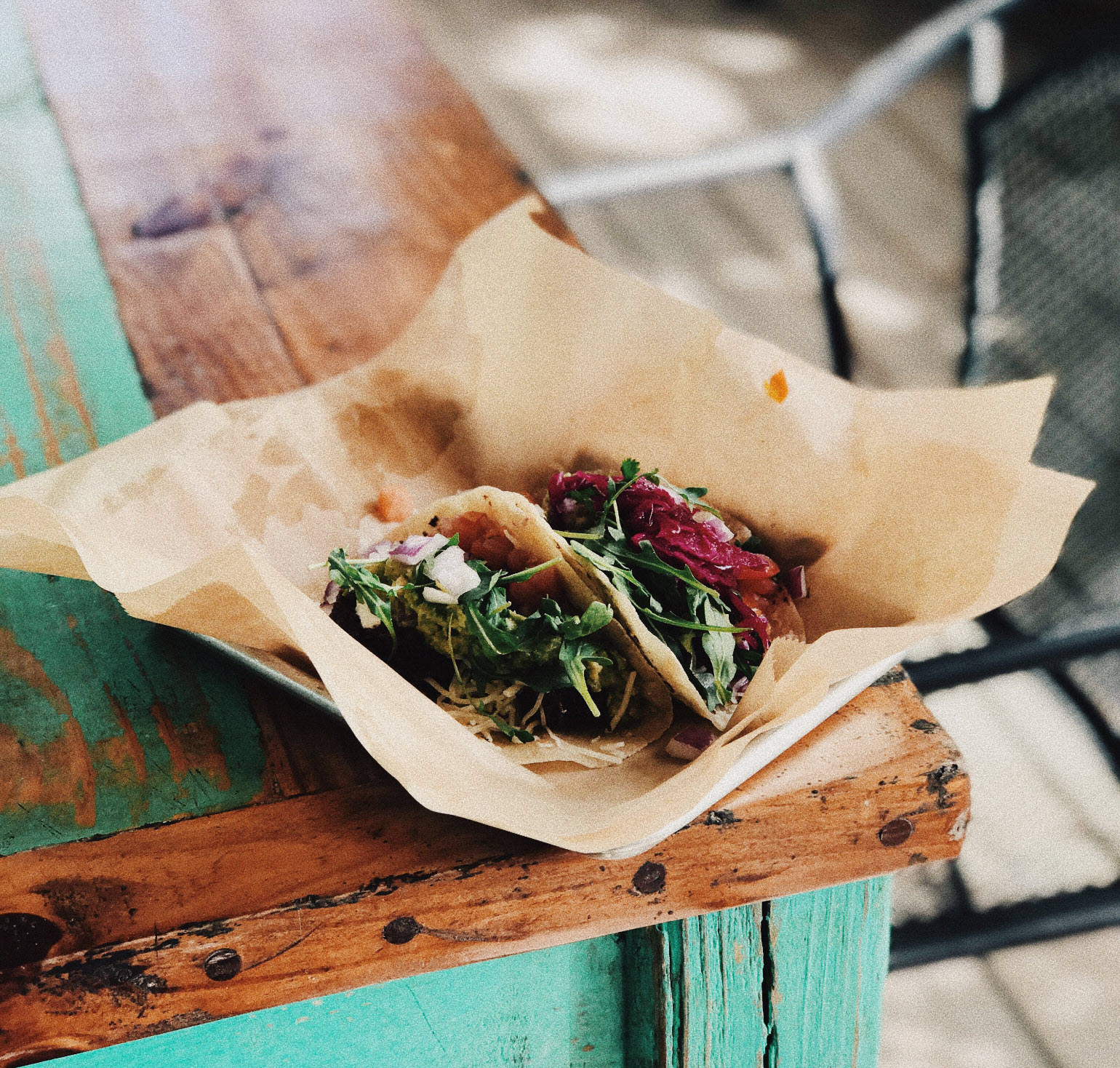 On Anna Maria Island, there are so many cute little shops, restaurants and bars as well to enjoy. We went to Poppo's Tacos (I had the spicy beef *drooling*) and then also picked up a box from The Donut Experiment (we had a fun donut tasting party later at night with the kiddos at Sarah's house). Pink & Navy was a cute boutique on the strip where you could find a cute gift, love the thankful sign on the outside, it pulled me right in.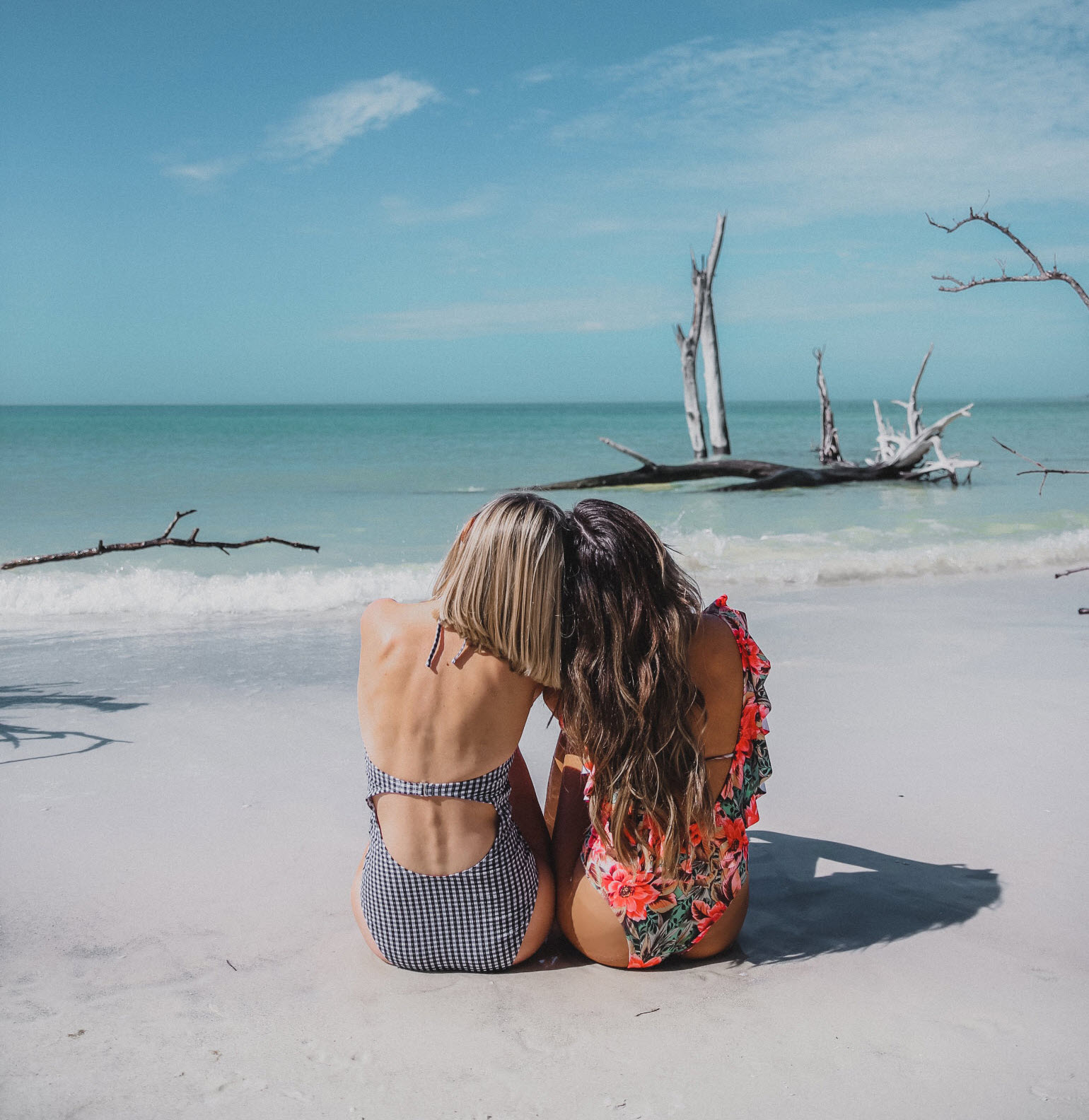 Longboat Key (Beer Can Beach)
Another local gem – Sarah took us to Longboat Key and found us this super private beach (or what felt like it, since we practically had it to ourselves). There's all of this beautiful driftwood everywhere, and the water, again was so serene and blue. We went to Publix (a grocery store) and got their famous "pub subs" and had a picnic on the beach with Sarah, and her youngest son Wesley. We saw two dolphins while hanging out on the beach and it made my entire day!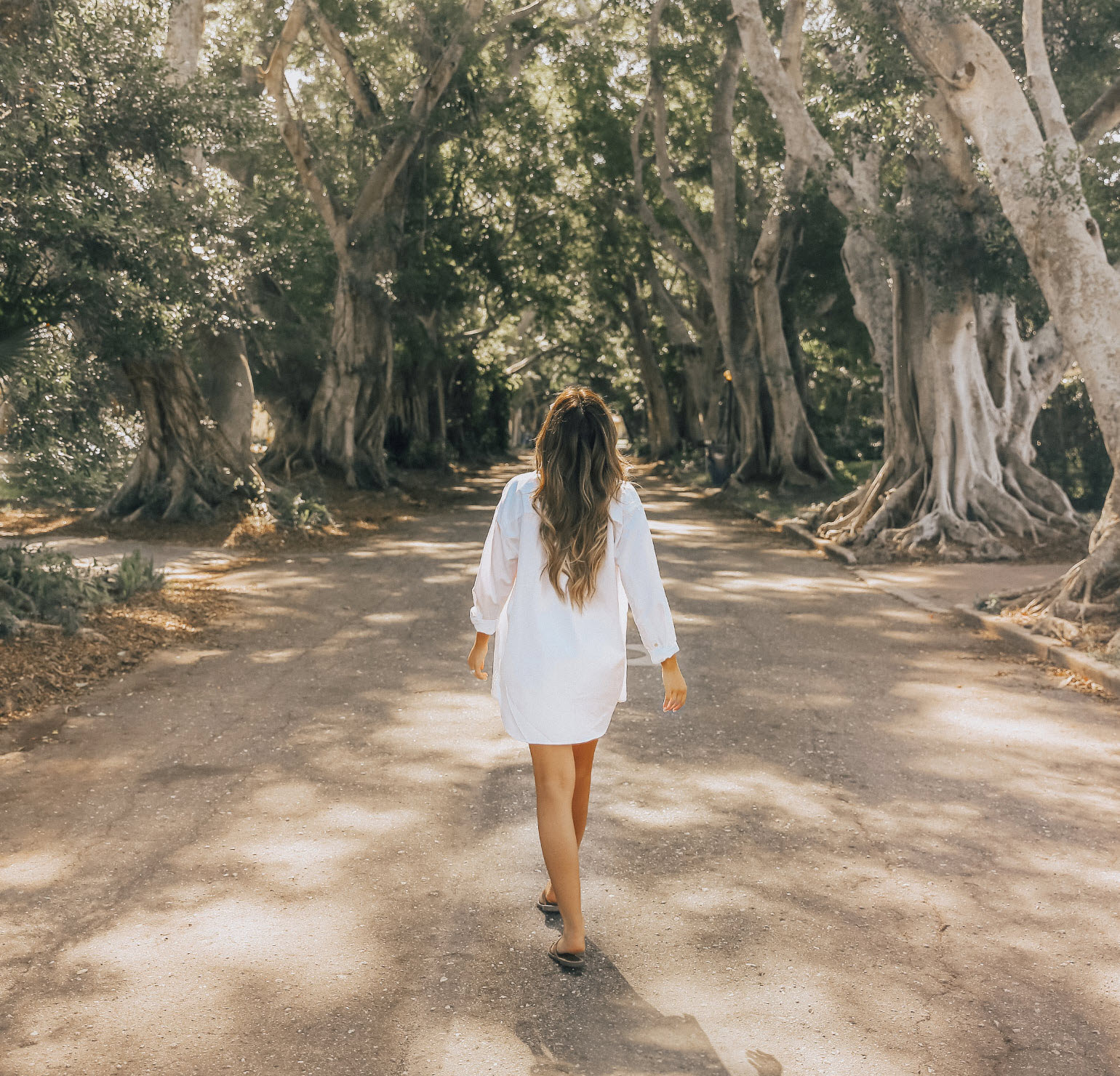 Banyan Trees
The banyan trees in Bradenton were one of the coolest things I've ever seen! I found it so unique because these type of trees are commonly found on the East, in countries like India. They look like trees illustrated out of a storybook. We took some cool shots under here, and the sun was dancing through the leaves on to the ground — it was the prettiest sight.
If you're visiting Sarasota, Florida, those would definitely be my top spots and I'm so thankful to our friends, Sarah and JB Tucker for hosting and showing us around their beautiful area. We did some fun Target runs, barbecuing, fishing on the dock, jumping on the trampoline with the kiddos and so much more! It was a fruitful week that made us feel so rested and loved on! The best part of visiting with good friends.
Are you an RBC Avion Visa Cardholder? Then start sharing your travel experiences with #Avioning
This article originally appeared on Stephanie Sterjovski's personal blog stephaniesterjovski.com.
This article is intended as general information only and is not to be relied upon as constituting legal, financial or other professional advice. A professional advisor should be consulted regarding your specific situation. Information presented is believed to be factual and up-to-date but we do not guarantee its accuracy and it should not be regarded as a complete analysis of the subjects discussed. All expressions of opinion reflect the judgment of the authors as of the date of publication and are subject to change. No endorsement of any third parties or their advice, opinions, information, products or services is expressly given or implied by Royal Bank of Canada or any of its affiliates.