The Hawaiian Islands are known for their laid-back vibes and incredible landscapes. Here are RBC Avion Visa Cardholder Jamie Out's five favorite gems on the Island of Maui.
1. Makena Cove
This small, secluded beach is located about 20 minutes south of Kihei. It is located in between two private resdences, but there is a small walkway next to a stone wall which allows access to the public beach. Once you enter, you will notice the small size of the beach, but most often there will only be a handful of others there. The beach is a perfect place to take a picnic or to watch the sunset from. I wouldn't recommend this beach for swimming, as the shoreline is made of lava rock; however, you will often find a photographer or two exploring the rocky shoreline for the best angle of the sunset as this is an amazing place to snap some photos.
2. Ioa Valley
This incredibly lush valley, once the site of the battle of Kepaniwai in 1790, is a beautiful spot to walk and take in the scenery. There are some longer trails to explore, but most people take the short walk up to see the Ioa Needle, an iconic green-mantled rock outcropping in the distance. This is a perfect place to snap a photo or to cool off in the streams below. The valley is often covered in clouds, so an early start is your best chance to see the valley and in particular, the Ioa Needle.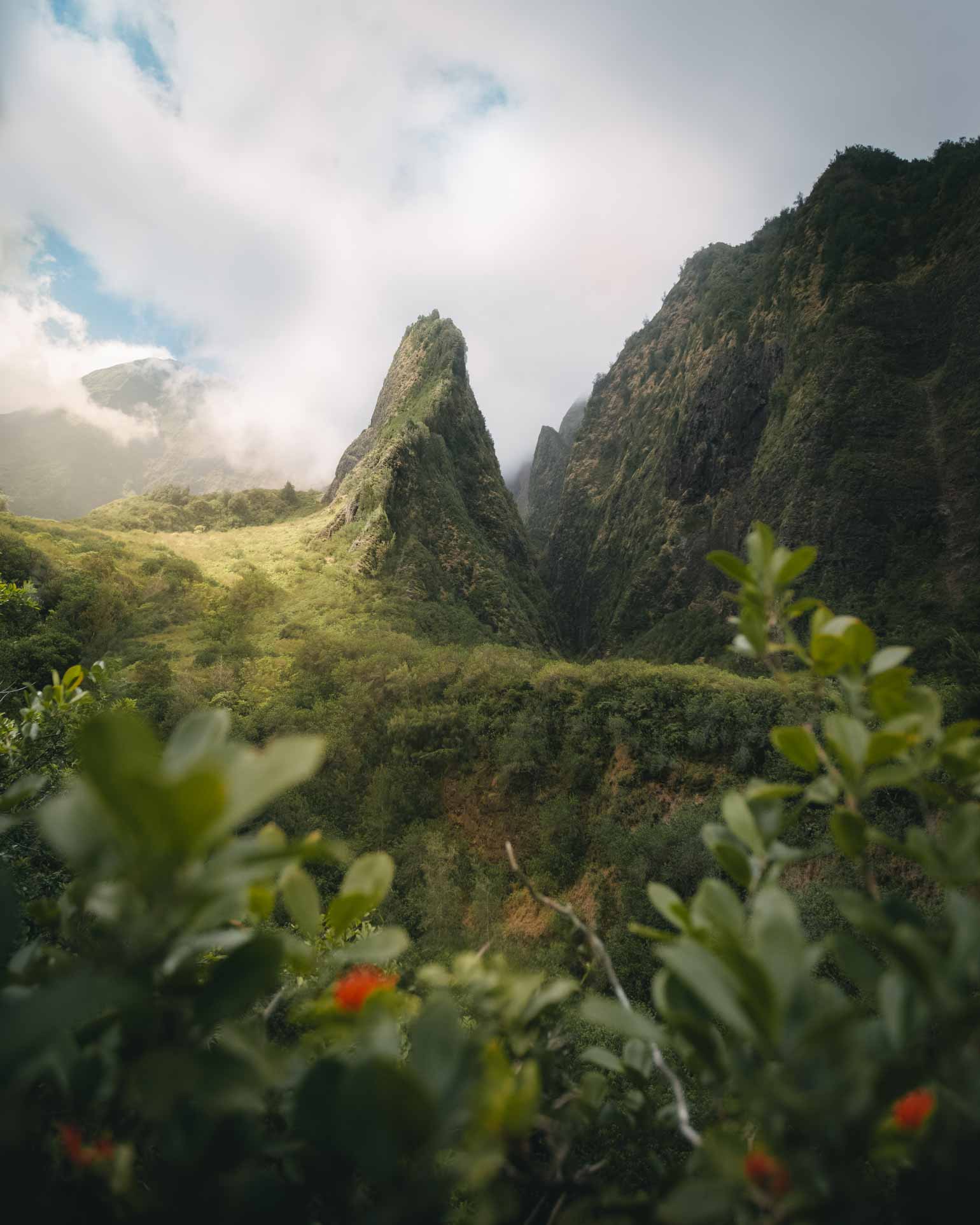 3. Hiking the Pipiwei Trail
Maui isn't as well known for its hikes as Oahu or Kauai, but there are still some great places to check out while you're on the island. One hike that is not a hidden gem, but arguably the nicest on the island is the Pipiwei Trail. This hike leads you past waterfalls, through a dense bamboo forest, and ends at Waimoku Falls, a massive 122 km waterfall. The hike itself is about 6.5 km round trip, with minor elevation gain and takes about 3-5 hours depending on how long you want to explore around the area. Take good footwear, lots of water, and most importantly your camera. You're going to want to capture this beautiful location, I can assure you.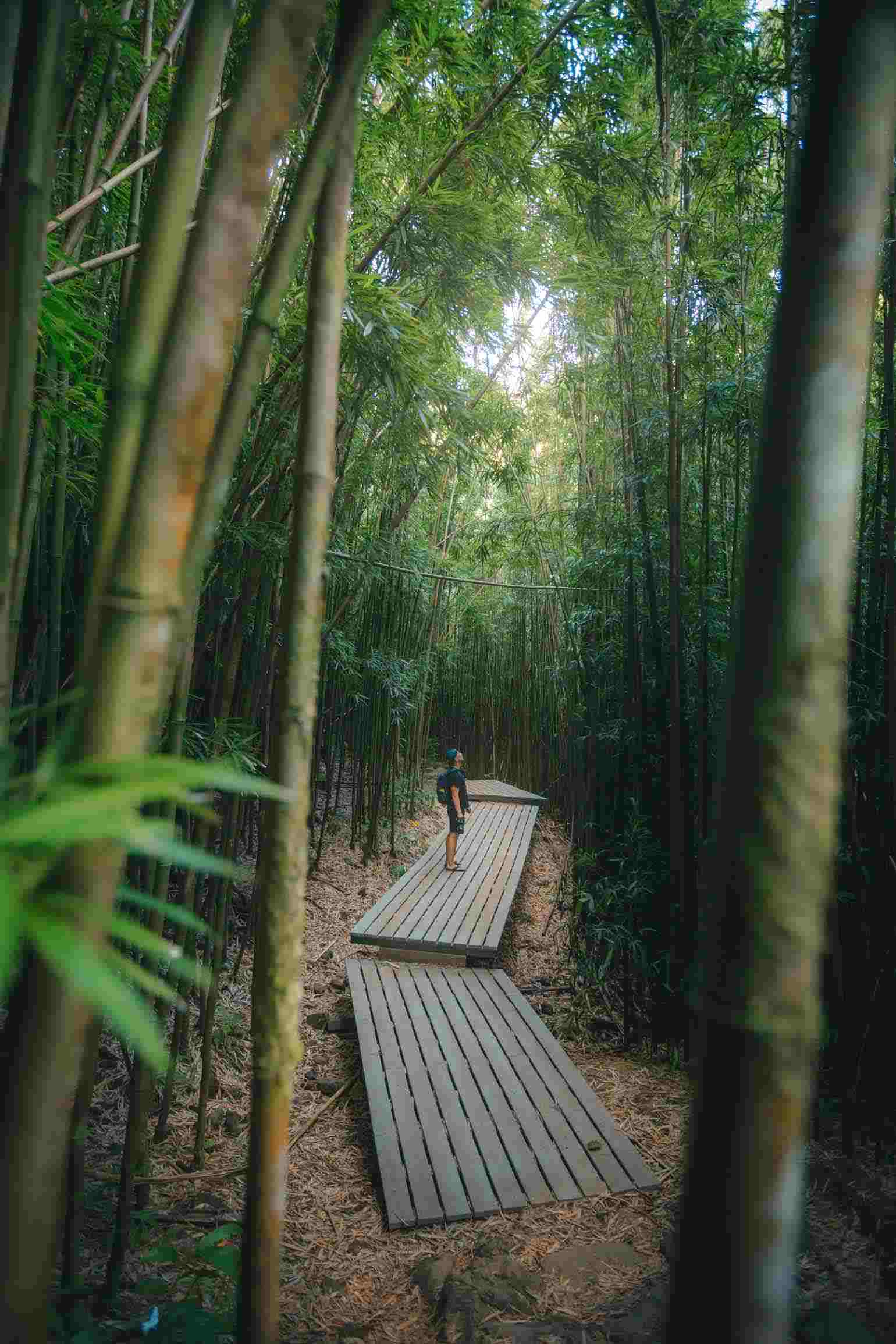 4. Waterfalls Along the Road to Hana
There are many roadside waterfalls along the road to Hana that are worth checking out. Some of the easier ones to access are Waikani Falls (Three Bears Falls), Twin Falls, and Upper Hanawi Falls. My suggestion is to not settle with only the easy ones. Most creeks and rivers that flow under the bridges along the road will lead you to some other incredible waterfalls as well. If you do a little extra research, you're sure to find some others that will make your jaw drop. Always be cautious of changing weather conditions in Hawaii. Flash floods can occur quickly and may catch you off guard. If there is rain in the forecast, it's a good idea to avoid waterfall hunting on that particular day.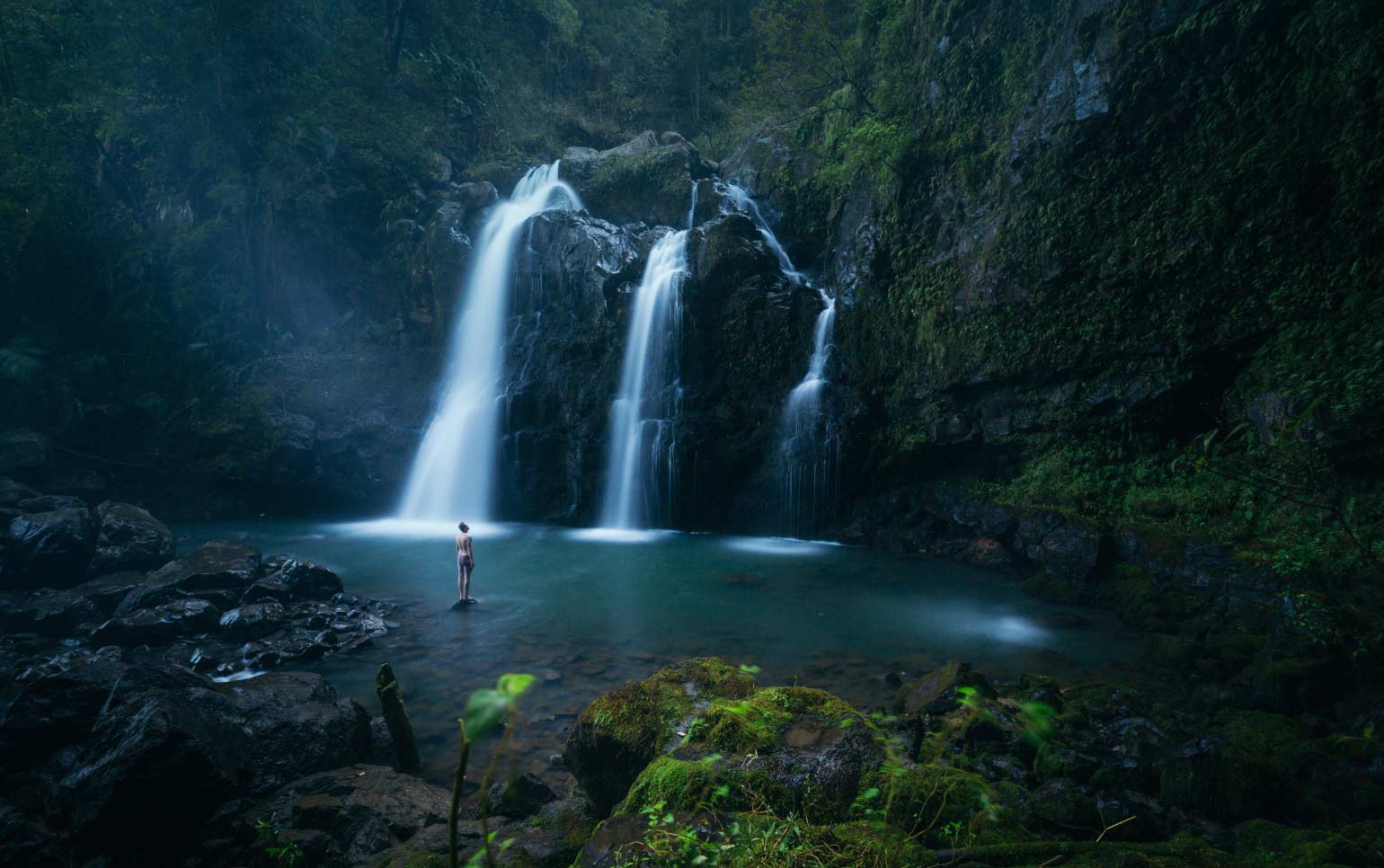 5. Wainapanapa State Park
This black sand beach is well worth the drive to explore. Located just ten minutes from the famous town of Hana, it is one of the only black sand beaches on the whole island. It also has a unique sea cave that you can explore and has some great walks in the area as well. The gates to the park close at 6 p.m., but you can camp at the park as well if you bring a tent. While you're in the area, make sure to check out the red sand beach of Kaihalulu as well. A more hidden beach right near the centre of town.
Tag @RBCAvion and use #Avioning in your travel posts on Instagram to show how you feed your need to travel.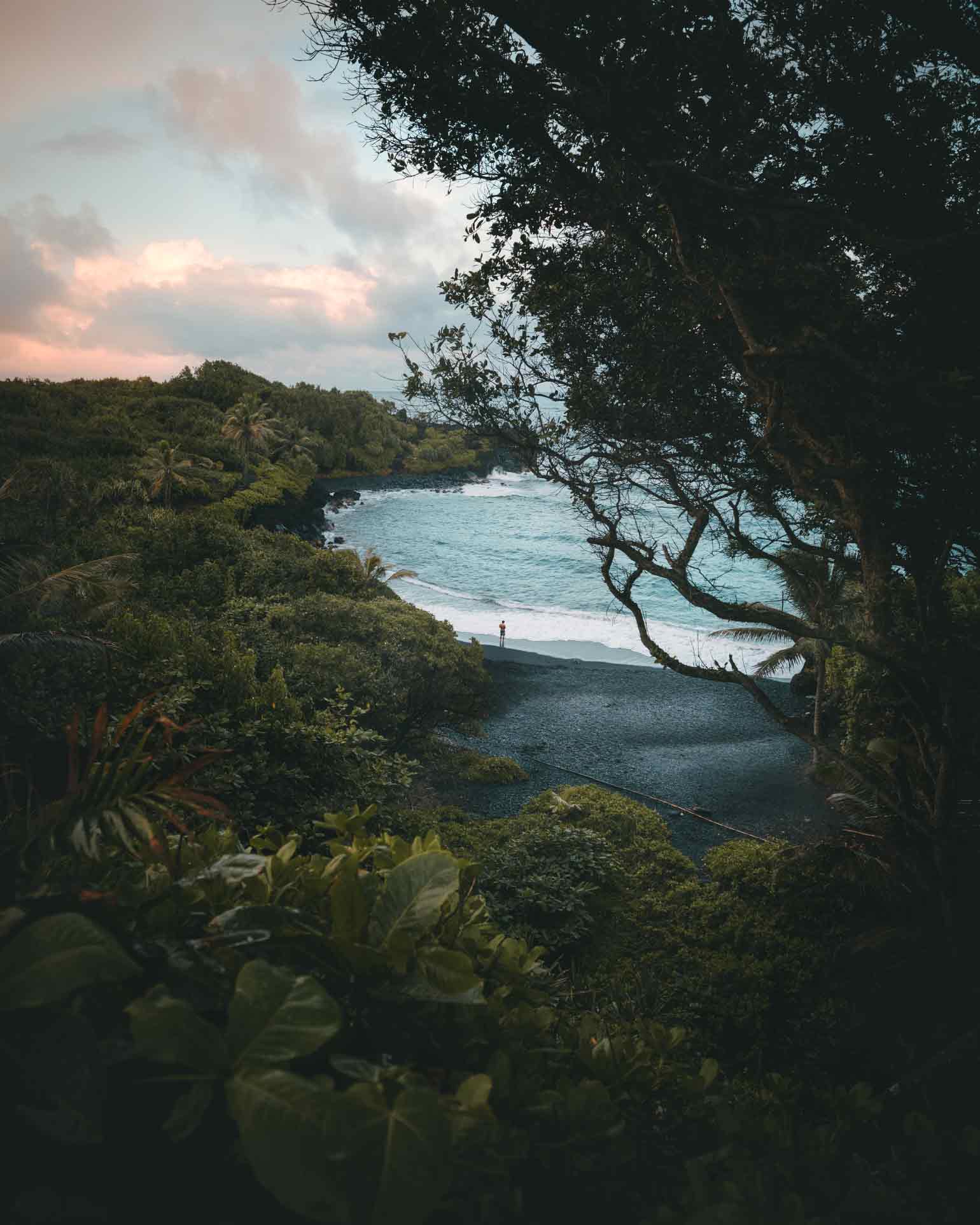 This article is intended as general information only and is not to be relied upon as constituting legal, financial or other professional advice. A professional advisor should be consulted regarding your specific situation. Information presented is believed to be factual and up-to-date but we do not guarantee its accuracy and it should not be regarded as a complete analysis of the subjects discussed. All expressions of opinion reflect the judgment of the authors as of the date of publication and are subject to change. No endorsement of any third parties or their advice, opinions, information, products or services is expressly given or implied by Royal Bank of Canada or any of its affiliates.