From rainforest trails to high alpine treks, South Island has it all.
While in New Zealand, if you have the opportunity to go on a South Island road trip you'll see mountains, forests, fjords, and endless lakes. For hikers, the South Island offers opportunities that can't be beat.
Here are three New Zealand South Island destinations to check out, plus five recommended hiking trails (and photo spots) in each area.
Aoraki/Mount Cook National Park
Known for New Zealand's tallest mountains, rippling glaciers and braided rivers, 700-square-kilometre Aoraki/Mount Cook National Park is home to some exceptional hikes.
1. Hooker Valley
EASY: 10km return, about 2 hours
Try setting off from the trail head an hour before sunrise. The reward? The chance to see the first rays of sunlight hit the face of Aoraki/Mount Cook — at 12,218 feet, it's the tallest mountain in the country. The trail is well-maintained and easy to follow in the dark (though do wear a headlight).
Tip: For a comprehensive lowdown on hiking trails across the country, head to the government's Department of Conservation (DOC).
2. Mueller Hut
ADVANCED: 10.4km return, about 8 hours
Located in the alpine, Mueller Hut has bunk beds for 28 people. If you'd prefer to sleep outdoors, you can book a camping spot next to the hut and use the kitchen when it's time to make dinner.
The route up to the hut is demandingly steep, but beautiful. Along the way, expect to traverse what feels like endless wooden stairs, rocky pathways, boulders, and scree. Also expect views of one of the most stunning landscapes in New Zealand.
Tip: There are back country huts with basic kitchens and bunks for hikers dotted across New Zealand's most scenic and remote spots. You can book a spot in advance online or at the DOC office in the nearest gateway town.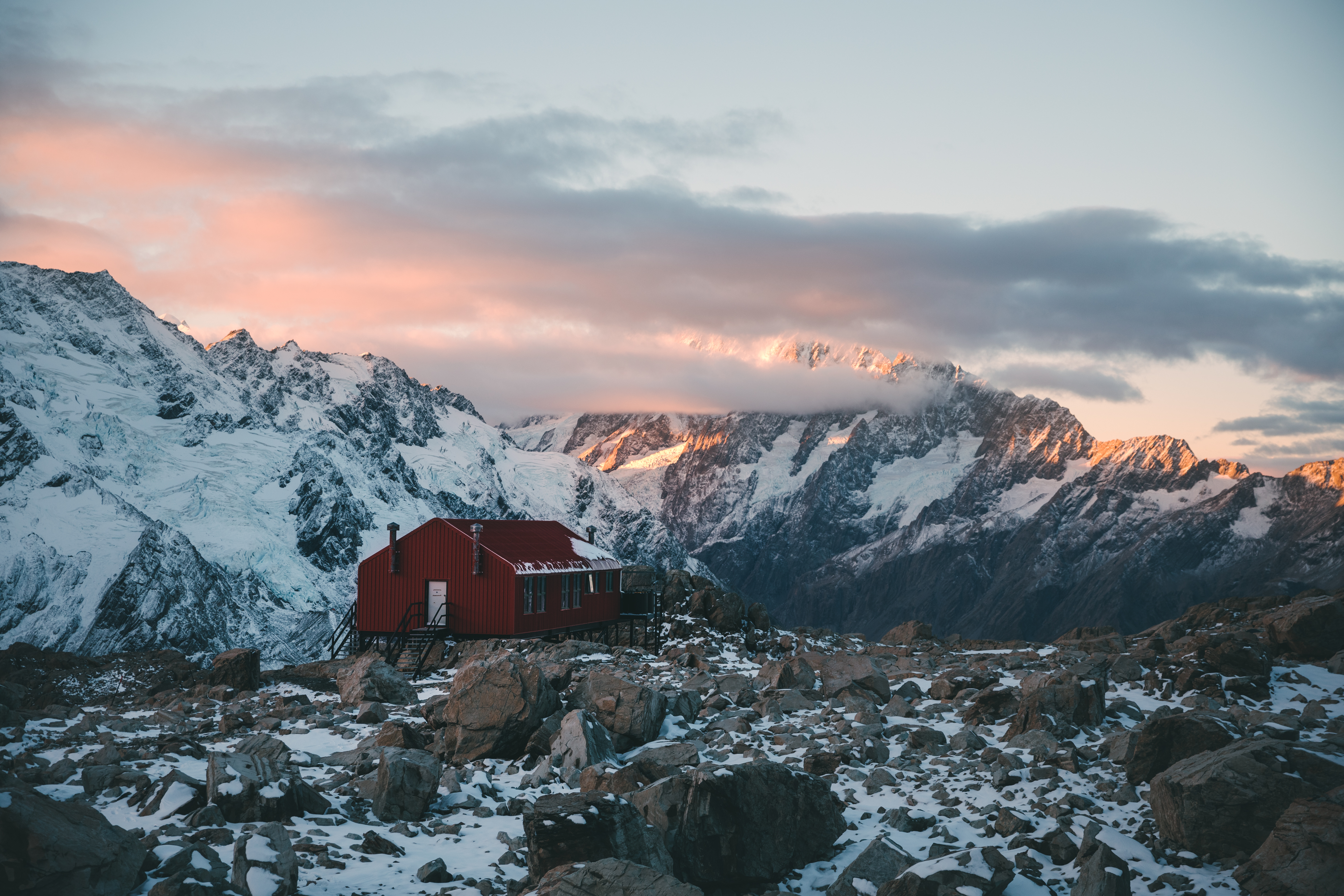 Photo: Jamie Out
Photography spot: Peter's Lookout is less of a hike and more of a road trip stop-off point with glaciers, mountains, and the bluest of blue lakes.
Tip: Peter's Lookout is also an especially good location for catching the sunset.

Photo credit: Jamie Out
Wanaka
A beautiful little town surrounded by lakes, mountains and wineries, Wanaka has the feel of Kelowna and Vernon in interior B.C. And the town is also known for its food trucks.
3. Roys Peak
ADVANCED: 16km return, about 5-6 hours
One of the most popular hikes in the area as it is only about 2-3 hours to the summit of Roys Peak. The 4,029 feet of elevation is worth the view from the tussock top — with views across Lake Wanaka, its islands and bays, and the surrounding stony peaks.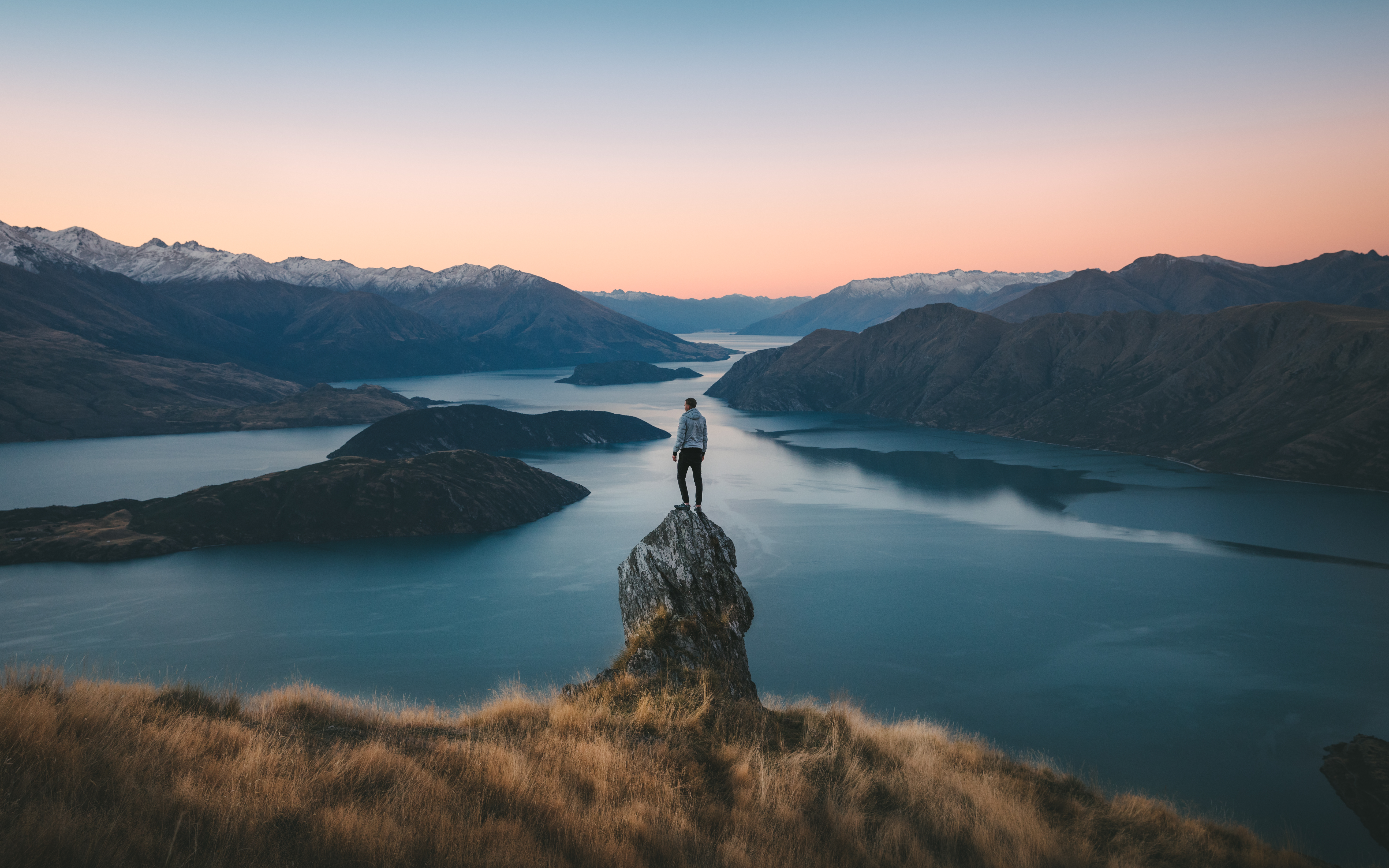 Photo credit: Jamie Out
Photography spot: Lone Tree of Lake Wanaka
A five-minute drive from downtown Wanaka, you'll find what may be the most photographed willow tree in the whole country. Framed by South Island's Southern Alps, this lone tree is an especially popular sunrise photo spot.
There are no signs to get there, but the "lone tree" is along Wanaka-Mount Aspiring road on the edge of town. Here's the exact location.
Tip: Roads in South Island are often windy, and a scenic 80-kilometer journey might end up taking two hours to drive. Relax and enjoy the views as you go.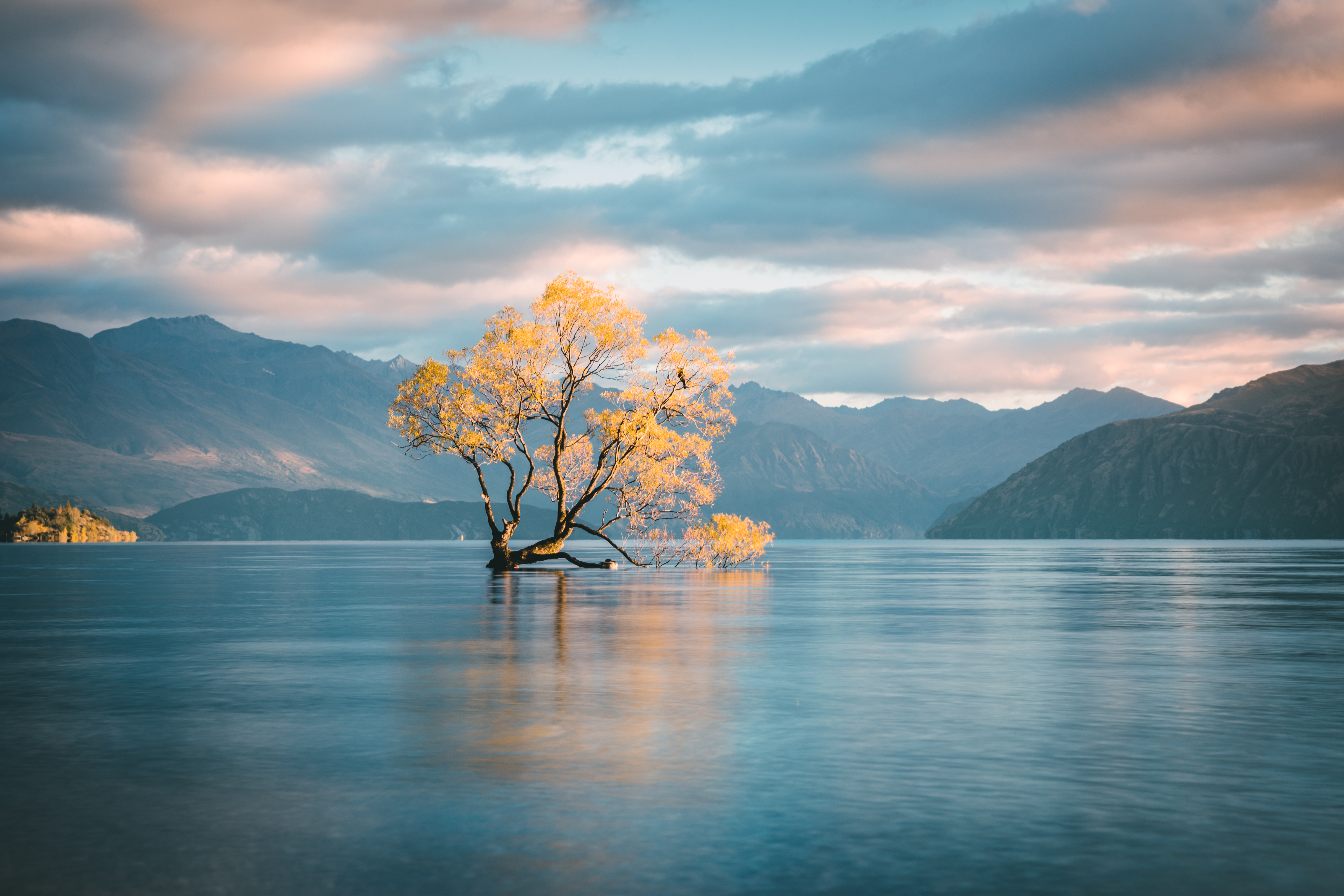 Photo credit: Jamie Out
Fiordland National Park
Milford Sound in Fiordland National Park is one of the best-known spots in New Zealand. With an average 182 days of rain, it's also the wettest inhabited place in the country. Expect rainforest walks and sightseeing cruises for dolphins, seals, and penguins.
4. Gertrude Saddle
ADVANCED: 7km return, about 4-6 hours
On this route, you'll be crossing rivers and steep rock slabs, requiring steel cables to navigate around alpine lakes.
Tip: Only attempt this route's exposed rock when it's dry. Also, wear grippy boots.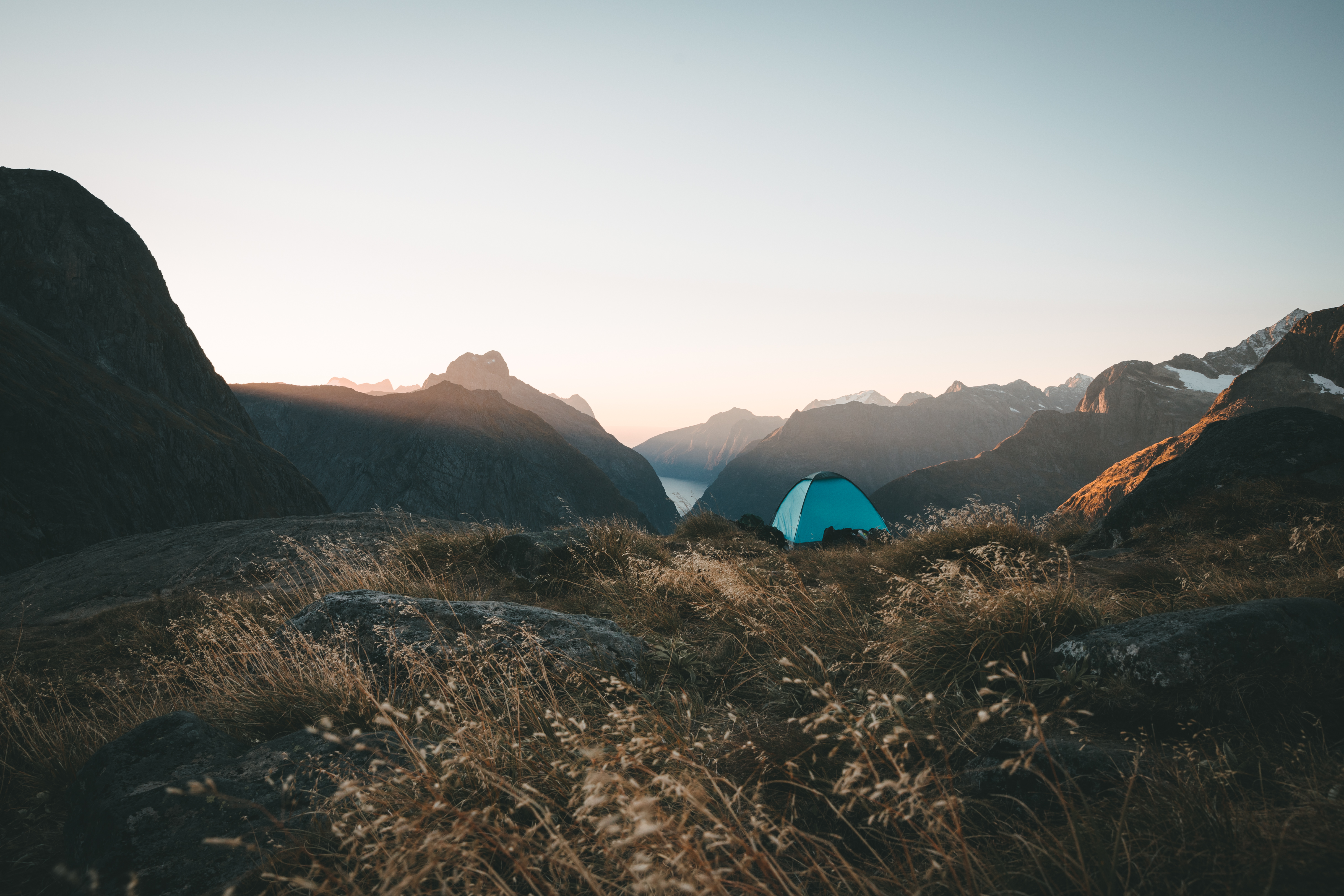 Photo: Jamie Out
5. The Chasm
EASY: 1,312 feet return, 20 minutes
Off Milford Road, this popular rainforest walking trail provides rushing waterfalls, rocks shaped by water, and many mosses and ferns.
There are interpretive signs along the walk, making this spot a good one for learning a little more about the flora and fauna in the area — including those famous kea birds.
Tip: Think "B.C. coast" when you're packing for Milford Sound and bring along waterproof layers.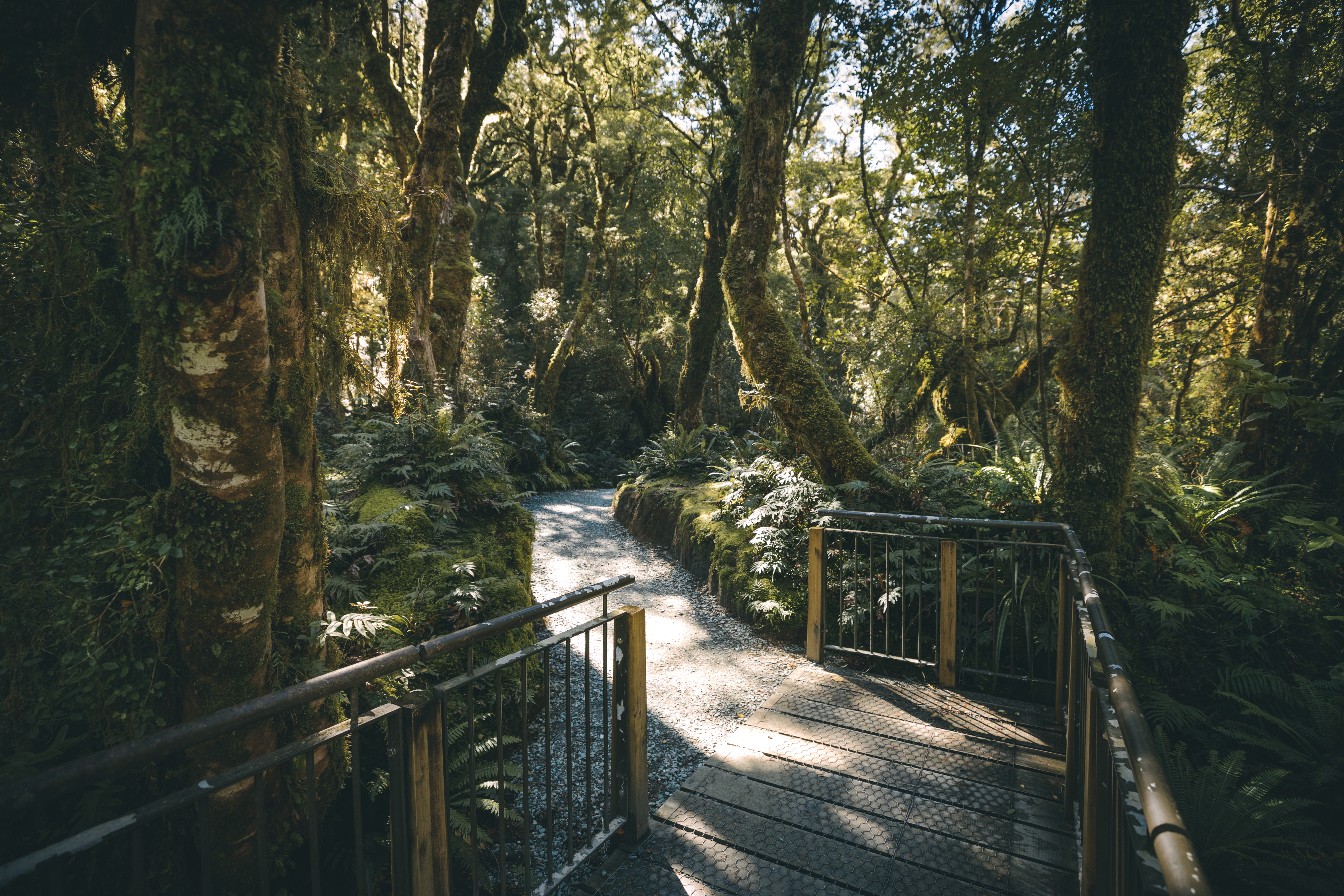 Photo: Jamie Out
This article is intended as general information only and is not to be relied upon as constituting legal, financial or other professional advice. A professional advisor should be consulted regarding your specific situation. Information presented is believed to be factual and up-to-date but we do not guarantee its accuracy and it should not be regarded as a complete analysis of the subjects discussed. All expressions of opinion reflect the judgment of the authors as of the date of publication and are subject to change. No endorsement of any third parties or their advice, opinions, information, products or services is expressly given or implied by Royal Bank of Canada or any of its affiliates.