This is part of a nine-part series following individuals as they embark on the big life decisions that change the way they see the world.
Gerry Chicalo was a software engineer working in a shiny high-rise in downtown Vancouver.
"I wore a suit and tie every day. I stared at a screen. I had a phone and a desk and the whole thing," says Chicalo, 56.
But it seemed like no matter how much he worked and how much he earned, he was barely paying the bills. After eight or nine years in his apartment building, he didn't know who lived across the hall.
"I got the feeling that it was just never going to end, that I was just a cog in a machine," he says.
Dissatisfied with city life, Chicalo decided to make a change – a big change.
He moved to Lasqueti Island, a remote piece of land in the middle of the Georgia Strait between Vancouver Island and the mainland. Eight kilometres wide, 22 kilometres long and accessible only by a foot passenger ferry or private boat, the island is home to about 400 souls in the summer. The population is decidedly less in winter.
That was 16 years ago, and Chicalo's been a Lasqueti resident ever since.
"I just sort of had enough," he says of his pre-Island life.
His plan was to buy 10 acres of land and build a house. It's taken a little more time than expected, but by earning money from a diverse range of work on the island, Chicalo expects to move into his house-in-progress in the next couple of months. In the meantime, he's lived in a rustic rented cabin.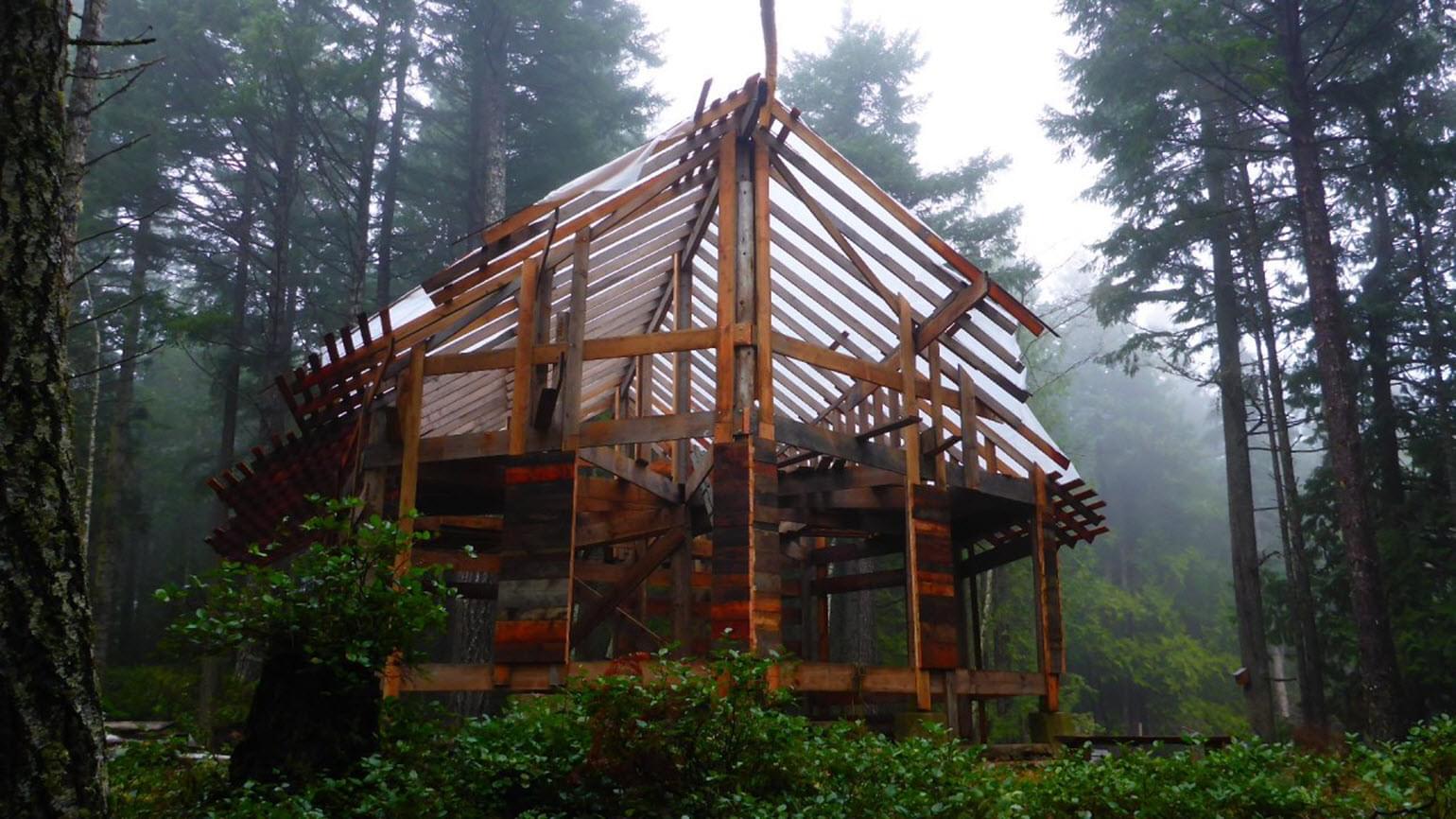 Most people daydream now and again about chucking it all and running away to a simpler life but few do. Of those that actually follow through, few succeed.
"A lot of people come here and they're all excited. They buy land and build a house, or maybe buy a house that's already built. They have big plans to live off-grid happily ever after," says Chicalo.
Fewer than half are still there a year or two later.
"They realize they just can't do it," he says.
There are practical considerations like knowing how to chop wood and start a fire to more existential issues like isolation and fitting in.
While he lives a largely money-free life, Chicalo points out that not everyone has to do something so drastic. He urges all people to examine their life and consider their impact on the earth, and then to make small changes that lessen that footprint.
Having grown up in the suburbs and partially in a small town on Vancouver Island, Chicalo says he had some skills when he arrived on Lasqueti. He had worked in the forest with his father and knew how to cut wood. He knew a bit about foraging for food.
Attending aircraft mechanic school in his youth gave him a solid base for repairing whatever was in need of repair. He's bartered that skill widely around the island. He's also cut down trees, worked at a sawmill, done construction, beachcombed wood.
"There are very few actual real jobs on the island. You have to be very versatile," says Chicalo. "If you can do a lot of different things, you just make your own job."
He's two-thirds to completing his home with salvaged and alternative materials.
"Instead of, say, $200,000 to build a house, I'm probably going to have to come up with $10,000. I'm going to have to buy a few things that I can't get," he says.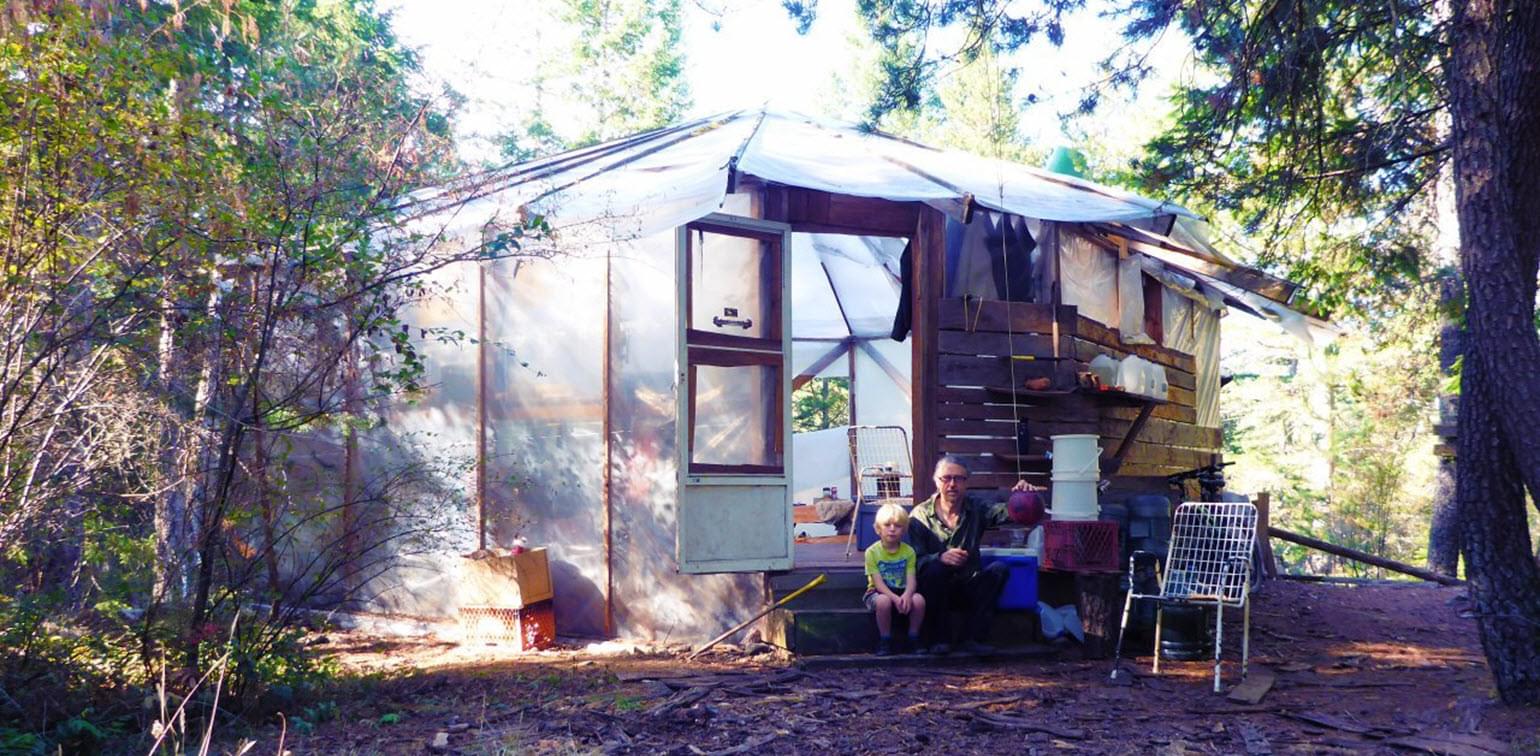 While his community is small and his environment is rugged, Chicalo does not eschew technology. He has a cellphone, a laptop and a YouTube channel where he posts videos of his construction and other projects.
"I've altered my lifestyle so I just use very small amounts of electricity," he says. He doesn't have a freezer or a big-screen TV. He gets up when the sun rises and goes to bed when it's dark.
Now his 27-year-old daughter, a scientist who works on contracts all over the world, is building a cabin on Lasqueti Island where she can recharge her batteries when she's back in Canada.
"When I first moved to Lasqueti Island from downtown Vancouver … she was outraged. She was like, oh my god, I'm never going to visit you," says Chicalo.
As for him, Chicalo doesn't plan to ever return to urban life.
"Absolutely not. I don't even think I could, to tell you the truth."
This article and video originally appeared in the Globe & Mail in October 2016.
More from the Life Changes Series:
This article is intended as general information only and is not to be relied upon as constituting legal, financial or other professional advice. A professional advisor should be consulted regarding your specific situation. Information presented is believed to be factual and up-to-date but we do not guarantee its accuracy and it should not be regarded as a complete analysis of the subjects discussed. All expressions of opinion reflect the judgment of the authors as of the date of publication and are subject to change. No endorsement of any third parties or their advice, opinions, information, products or services is expressly given or implied by Royal Bank of Canada or any of its affiliates.