The Gulf Coast in Texas offers a lot of what you'll find in other popular snowbird destinations – long stretches of beach, plenty of golf, great shopping and a unique history. It also adds affordability into the mix, making Texas a great option for snowbirds seeking fun in the sun for less.
When you're considering where to spend your winter, Texas might not immediately come to mind, as Florida, Arizona and California have a stronghold on the top three hot spots for Canadian snowbirds. But Texas is an increasingly popular destination, and snowbirds — or "Winter Texans" as they are affectionately referred to by the locals — have been flocking to the Lone Star state for years, primarily to the warmth and sunshine of the Gulf of Mexico.
A popular RV destination featuring miles of beachfront, historic attractions, exceptional birding and top-rated fishing, Texas has a lot to offer as an extended getaway. Add warm weather, affordable housing and mouth-watering Tex-Mex cuisine into the mix and Texas might just jump to the top of your U.S. consideration list.
Climate
Head to the Gulf Coast and you'll enjoy mild winters and hot, humid summers with temperatures rising the further south you get. While the region gets some rain, it's not enough to put a damper on your outdoor plans, and the moisture leads to a lush environment ideal for birding and fishing.
Activities
Texas' Gulf Coast offers activities galore for the outdoor enthusiast. Golf lovers have lots to choose from — from exclusive resorts to cheap and cheerful courses, and everything in between. If you're a bird-watcher, Texas is definitely the place to be, as it's one of the top birding destinations in the country. And for those who love to fish, ponds, rivers and lakes offer many exceptional opportunities to drop in a line.
Cultural and historic attractions
Texas is a treasure chest of history and culture. In Houston, the Museum of Fine Arts houses works by Impressionist and Renaissance painters, while the NASA Space Center offers fascinating and interactive displays for the space enthusiast. The city of San Antonio, meanwhile, is chock full of historical attractions and is a museum unto itself. Beyond the big cities, however, there are thriving arts scenes and a range of interesting museums that make Texas an ideal destination for any culture buff.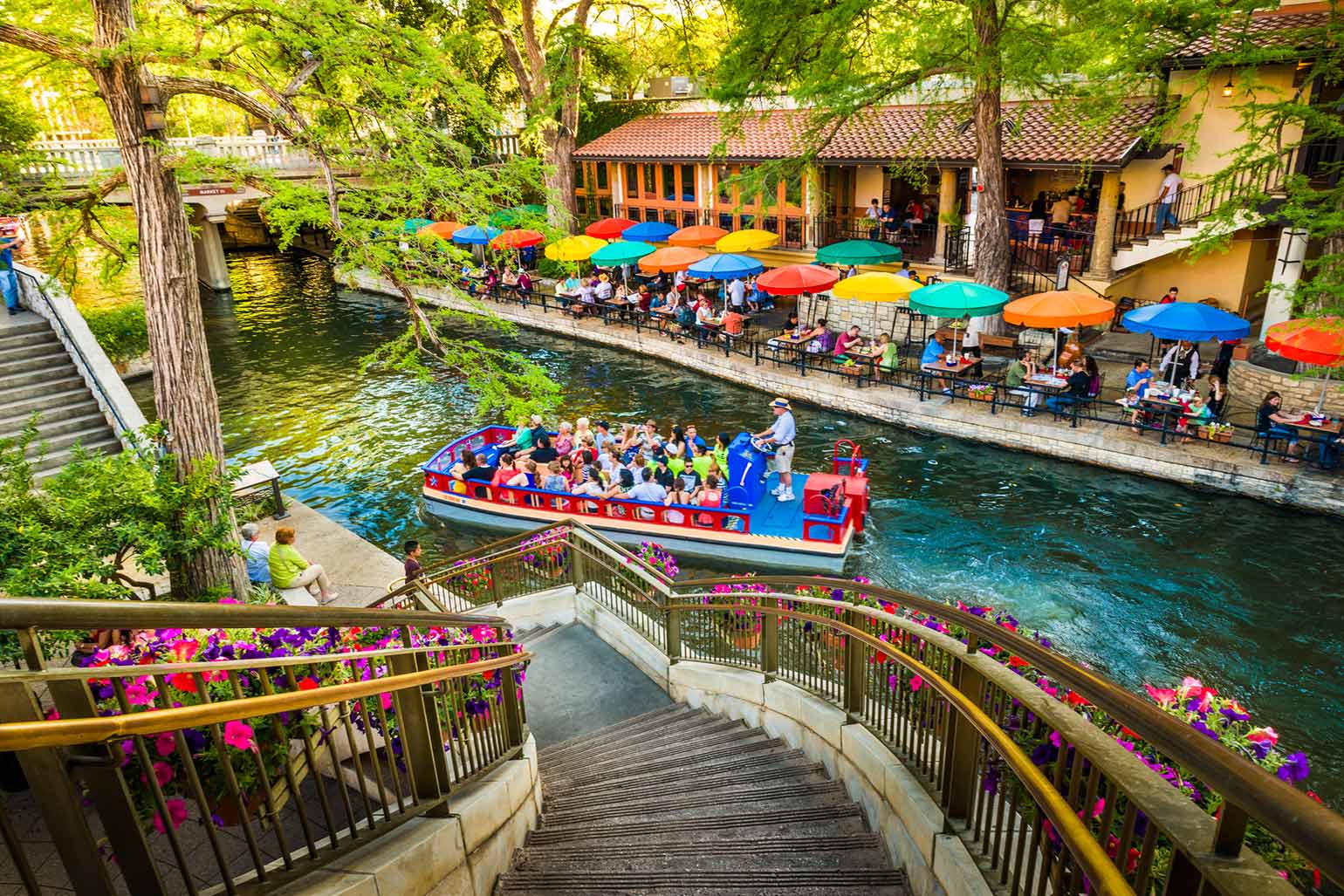 Sports and leisure
South Texas is a haven for sports fans, with some of today's most exciting teams calling it home.
The World Series champion Houston Astros play in Minute Maid Park in downtown Houston. The park is famous for its retractable roof, which brought open-air baseball to Houston for the first time in 35 years. Plus, the natural grass surface and classic architecture give Minute Maid Park a fun, vintage atmosphere.
If you're a football fan, the Houston Texans play 8 times a year at NRG Stadium, and if basketball if your thing, between the Houston Rockets and five-time-champs San Antonio spurs, Texas is a great place to catch a game. The Raptors will play in Texas a few times each year — check out their schedule for this season's match ups!
And if you've just got to get your fix of hockey while in Texas, you can head to Dallas to see the Stars play (about a 3.5 hour drive from Houston). Take a look at the NHL schedule to see when your favourite Canadian team is playing.
Shopping and dining
Texas cuisine is dominated by Tex-Mex and Barbecue — fajitas, burritos, day-long smoked brisket and chilli (the state dish) — are popular fare throughout the Lone Star state.But along the Gulf Coast, fresh seafood is also abundant, and new, innovative cuisine is making a mark.
As far as shopping goes, a wonderful variety awaits in the Gulf of Mexico – from upscale boutiques to wild flea markets that take a full day to explore.
RV parks
Fan of the open road? Texas is a very popular destination for RV'ers, with a broad range of public and private parks and resorts to choose from. RV'ing lets you get up close to the best fishing spots, beaches and outdoor activities – in fact, many beaches in South Texas offer the benefit of being able to drive on the beach and park near the water. And given the expanse of the state, exploring it on wheels lets you discover the many regions of Texas and create a winter plan that caters to your diverse interests.
To help you plan your route and pick your destination, take a look at this listing of top RV parks throughout the state.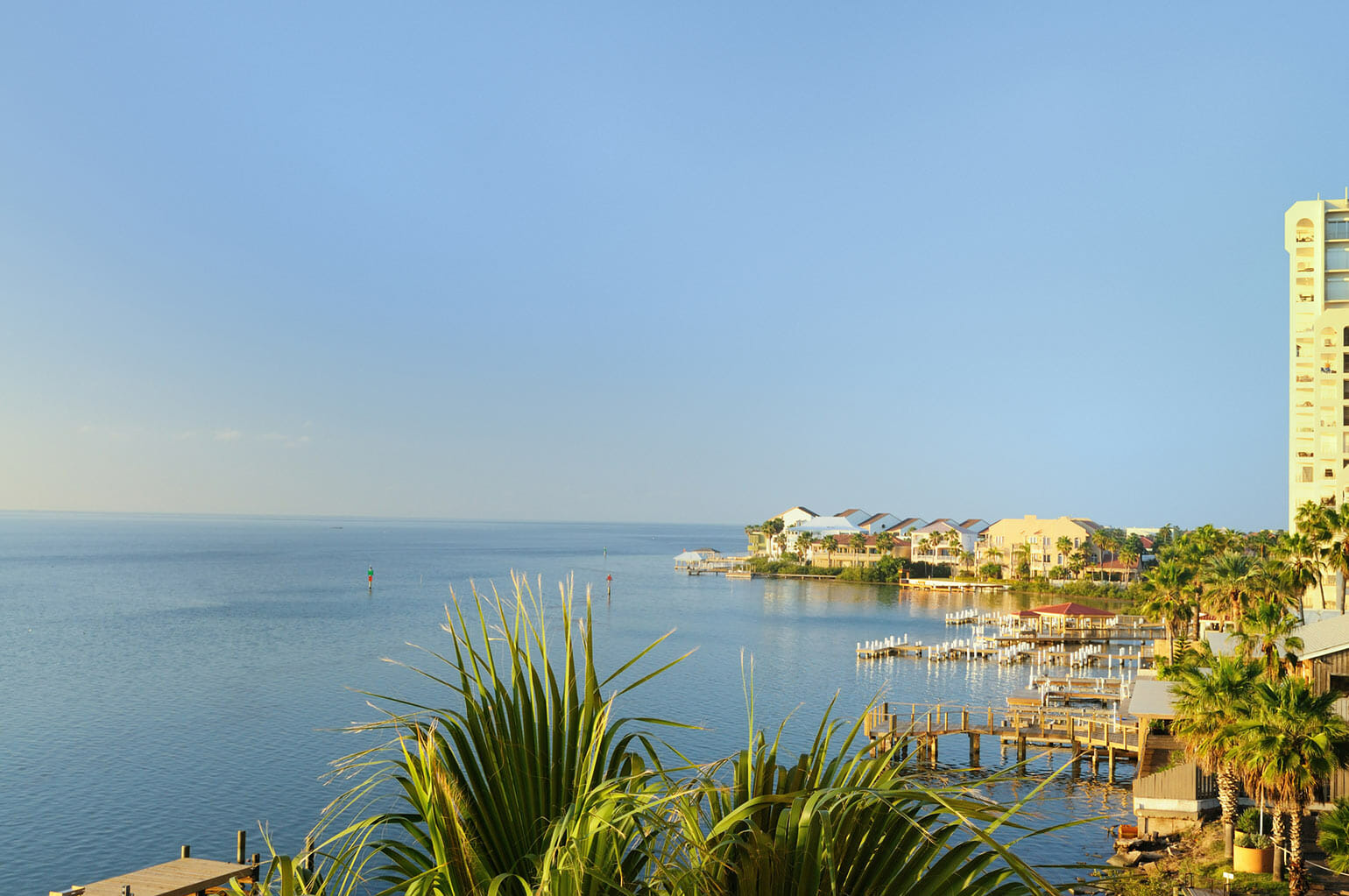 Real estate
While RV'ing is very popular, Texas also offers affordable housing throughout the state (although there are a couple of island hot spots where home values are on the higher side). From beach houses to bungalows, condos to historic homes, if you're interested in renting or purchasing real estate in Texas, you'll find what's right for you – often for less than other U.S. sun destinations.
Getting there and around
There are regular, non-stop flights to both Houston and San Antonio from several Canadian cities, making getting to your Texas winter destination simple and straightforward.
If you're looking to head a bit farther south, there are connecting flights to the Brownsville/South Padre Island airport and Corpus Christi International Airport. And of course, you can easily drive to Texas from many parts of Canada, whether you're heading down by car or RV.
Bottom line
Winter Texans are more than welcome throughout Texas, and it's a good thing. Texas has a great deal to offer the Canadian snowbird, from wide stretches of beautiful of sandy beaches, fun outdoor activities such as birding and fishing, a rich history to be explored and miles of open road for the RV enthusiast. With beautiful winter weather rivalling any southern U.S. destination, Texas adds affordability to the equation, offering a sunshine filled winter escape for less.