Offering some of the country's best beaches, golf courses and restaurants, everyone from sun worshippers to sports fans will have a blast in active, lively, sunshine-soaked Southeast Florida.
Southeast Florida has long been a go-to destination for Canadian snowbirds searching for warmth, sunshine, year-round golf and picture-perfect beaches. Offering glitz and glamour in certain areas, and laid-back comfort in others, Southeast Florida caters to snowbirds looking for a mix of serenity and action.
Climate
Southeast Florida is among the warmest regions in the U.S. (in fact Key West is the only frost-free location in the continental United States). It's typically slightly warmer in the winter than the Gulf Coast, but tends to be a bit rainier and more susceptible to thunderstorms in the summertime.
Activities
Beaches
The Atlantic beaches are typically high-energy and bustling, with South Beach in Miami and Fort Lauderdale downright glitzy. But there are plenty of naturally beautiful options, too, for those who want to indulge in the warmer Atlantic waters at a slower pace.
Golf
The east coast offers a lineup of world-class golf resorts, including the PGA National Resort & Spa in Palm Beach, and the Boca Raton Resort & Club in Boca Raton. The Breakers, Turnberry Isle and Doral round out an impressive list of top Southeast Florida courses. In addition to these premier courses, however, there is a wide range of public and private links for players of all abilities, all along the coast.
Fishing
Florida is considered the Fishing Capital of the World, based on the number of saltwater and freshwater fishing options available to the recreational angler. The Southeast, with many lakes, rivers and access to the Everglades, make the area a particularly robust and unique fishing destination.
Snorkeling
Just off the shore and below the clear, blue waters of the Atlantic lies the third largest barrier reef in the world, and the only one in North America. The Florida Straits Reef spans 350 kilometres from Miami along the Florida Keys and west past Key West to the Dry Tortugas – and one of the best ways to explore it is with fins, mask and a snorkel. Delving into the wonders below the sea might not be as well-known as enjoying what lies above, yet snorkeling in Southeast Florida is a highly rewarding adventure for the curious underwater explorer.
Sports
Just because you're in Florida doesn't mean you have to miss one of your favourite Canadian pastimes. Head to Sunrise (just outside Fort Lauderdale) for a Florida Panthers hockey game. If you're lucky, you'll be able to cheer on your home team – the Leafs and Canadiens historically play in Sunrise a couple of times a season, and the Western Conference teams at least once a winter.
And if you're a basketball fan, the Miami Heat play in downtown Miami. The Toronto Raptors visit at least once a winter, but any game in the high-energy American Airlines Arena is going to make for an entertaining night out.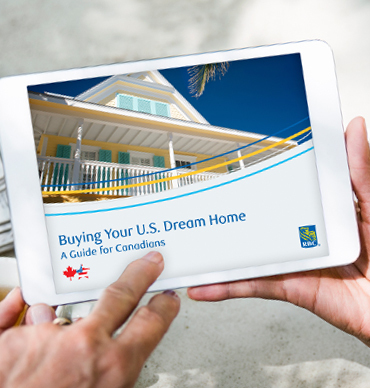 Get Your Free Guide to Buying Your U.S. Dream Home
Your one-stop resource for your U.S. home buying journey – finding a Realtor, financing your purchase, cross-border tax and legal experts and more.
Culture
The culture of Southeast Florida has been influenced by immigrants from the Caribbean and Latin America, with cities such as Miami having a very Latin character. There are also strong pockets influenced by New England, especially New York, as Americans from the North have long made the Southeast their winter go-to. All of this adds up to a tremendous variety in festivals, theater, cuisine, art, and music, as well as a faster pace of life and more urban feel than the Southwest.
As a major urban centre, Miami has a wide range of museums and galleries, but cultural attractions exist throughout the region, giving you a variety of activities should you need a break from the beach or something interesting to do on a rainy day.
Dining
When you're in Miami or Miami Beach area, there are great places to eat… and then there are exceptional culinary experiences that come with celebrity sightings, famous chefs and incomparable people watching. With an exhaustive food scene, whatever you're looking for, you're sure to find. If you're in the mood for an elegant night out, check out one of the outstanding hotel restaurants, such as the W South Beach Hotel or the world-famous Delano. For authentic Cuban fare, Puerto Sagua is tough to beat, and if you're out with the whole family, Big Pink is a favourite family-friendly destination on the beach.
Fort Lauderdale, on the other hand, hasn't historically been known for its food scene, mainly featuring steakhouse chains and average American fare. But things have recently started to change with a bunch of hot new restaurants coming on the scene. From hip, beachside BBQ at Back Alley Bar to elegant steaks at Johnny V.'s Jackson Prime and trendy fusion spot ETARU Hallandale, there's lots to explore here.
Palm Beach County offers diverse dining experiences, from dressed-up, high-end establishments to casual eateries where Hawaiian shirts and sandals are welcome. Avocado Grill in downtown Palm Beach is one of the hottest new places in town, with farm-to-table small plates even the most critical foodie will salivate over. The restaurants at the Four Seasons and Morton's, conversely, offer a traditional yet exceptional approach to cuisine, delivering a consistently special experience. When you're in the mood for some simple fun and comfort food, Howley's Restaurant Est. 1950 is a great choice. Characterized as delightful and pleasant, Howley's features a wide array of great options, made from fresh and high-quality ingredients.
Shopping
Shopping in Southeast Florida is serious business, featuring some of the most famous shopping districts in the U.S.
South Beach, for instance, is a major destination in the Miami area and Lincoln Road is one of the most iconic shopping streets around. An outdoor pedestrian mall, the road runs east to west through the center of South Beach and features a mix of high-end boutiques, recognizable brands and independent shops. Collins Avenue and Washington Avenue feature surf, skate and shoe stores, with the best spots running off of Lincoln.
Worth Avenue, in Palm Beach, is a historic shopping venue offering more than 200 shops in a romantic, ocean-side setting. Conversely, the new Palm Beach Outlets off of I-95 in West Palm Beach, makes it easier to afford the latest trends. If it's antiques or vintage you're looking for, Antique Row is a wonderful stretch of shops that takes up six city blocks and features a wide mix of merchandise that will captivate experienced treasure hunters and casual browsers alike.
Fort Lauderdale, meanwhile, offers a few robust shopping malls, with the Galleria being your go-to destination for sophisticated stores and great restaurants. Las Olas Boulevard, meanwhile is a must-visit destination in the heart of Fort Lauderdale for boutique shopping, art galleries, spas and restaurants.
Getting There and Around
The Southeast is highly accessible by air with three major airports – Fort Lauderdale -Hollywood International Airport, Palm Beach International Airport and Miami International Airport. By car, the Southeast has two major access arteries – Interstate 95 and the Florida Turnpike.
The downtown centres of Fort Lauderdale, West Palm Beach and Miami (in particular South Beach) are highly walkable, but you'll need a car to navigate through most other communities.
Real Estate
With its urban centres and patchwork of diverse communities, Southeast Florida's Atlantic Coast offers a wide variety of living options. There are high-rise condos, single-family homes, mobile home parks and a wide range of golf communities.
Median selling prices (based on National Association of Realtors):
Miami/ Fort Lauderdale/ West Palm Beach: $340,000
Bottom Line
For Canadians seeking a winter escape, it's hard to go wrong with Southeast Florida. Offering the warmest climate in the U.S., beautiful beaches and a variety of activities, there is something for everyone here – whether you seek an active lifestyle, a cultural destination or a place to simply soak up the sun.
And if you're travelling from Ontario, Quebec or the Atlantic provinces, Florida is highly accessible by land and air, making it an easy spot to get to (and for your family to visit).
If you're considering buying in Southeast Florida, you'll want to spend some time doing your research to find the right city and neighbourhood, depending on what you're looking for and what you can afford – even among the region, there is a wide scope when it comes to housing prices, ranging from highly affordable to multi-million dollar beachfront properties. It's also important to keep in mind that the Atlantic Coast gets its share of stormy weather, and flood insurance is highly recommended.
If you're interested in learning more about the state, take a look at visitflorida.com and 55places.com. The Florida Boomers site is also a great resource, listing today's hot retirement spots for the sunshine state.
* Mortgages are subject to approval, including verification of acceptable income, credit worthiness and property valuations. Minimum and maximum property values and maximum loan-to-value ratios apply. Homeowner's insurance is required for all loans and lines of credit, and flood insurance is required if the property is located in a Special Flood Hazard area. Escrows may be required. There are closing costs associated with these products. RBC Bank, Equal Housing Lender.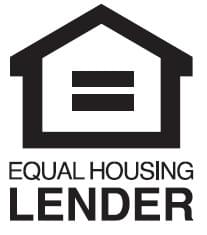 RBC Bank is RBC Bank (Georgia), National Association ("RBC Bank"), a wholly owned U.S. banking subsidiary of Royal Bank of Canada, and is a member of the U.S. Federal Deposit Insurance Corporation ("FDIC"). U.S. deposit accounts are insured by the FDIC up to the maximum amount permissible by law. U.S. banking products and services are offered and provided by RBC Bank. Canadian banking products and services are offered and provided by Royal Bank of Canada. U.S. deposit accounts are not insured by the Canada Deposit Insurance Corporation ("CDIC"). RBC Bank, Equal Housing Lender.
More from the Snowbird Winter Destinations Series:
This article is intended as general information only and is not to be relied upon as constituting legal, financial or other professional advice. A professional advisor should be consulted regarding your specific situation. Information presented is believed to be factual and up-to-date but we do not guarantee its accuracy and it should not be regarded as a complete analysis of the subjects discussed. All expressions of opinion reflect the judgment of the authors as of the date of publication and are subject to change. No endorsement of any third parties or their advice, opinions, information, products or services is expressly given or implied by Royal Bank of Canada or any of its affiliates.