There are few places that sound more idyllic as a winter destination than Hawaii. Beaches, mountains, loads of outdoor activities and a year-round tropical climate conspire to make it an extremely appealing destination for snowbirds.
Hawaii offers a high quality of life, plenty of beachfront living and a variety of outdoor activities, providing the opportunity to spend your winters in comfort and style. The Aloha State comes with a higher price tag than other U.S. destinations, as most consumer goods have to be imported by air or boat. Whether you're wintering or vacationing in Hawaii, you may need time to adapt the most remote state in the U.S. — one without every convenience you're used to, including being able to connect easily with friends and family back home.
If you're looking for a slower pace of life and a simplified lifestyle — infused with a calming "Aloha" spirit — Hawaii may be your perfect snowbird escape. Before you pack up commit to an extended stay, just be sure to do your research so you're fully prepared to enjoy all the treasures this incredible state has to offer.
Choosing an Island
Planning your Hawaiian retreat begins with where you want to stay. While the state is comprised of eight major islands and 124 islets, there are four main islands attracting the majority of the population — locals, tourists and snowbirds alike. Each island has its characteristics, pace and activities, so you'll want to choose the one that meets your lifestyle and interests.
Oahu
While known as the state capital of Honolulu and home of the world-famous Waikiki Beach, there's much more to Oahu.
The most populous of the Hawaiian islands, Oahu is home to 900,000 people (most of whom live in Honolulu and Waikiki) and boasts the most favorable weather in the entire state: warm, sunny, and virtually no rain all year. While it's the major financial centre of the state, Oahu also has more than its share of natural beauty and old-time charm. Known as The Gathering Place, you can find breathtaking beaches, mountains and valleys on the east coast, historic towns and world-famous waves on the north shore, and top-notch snorkeling and hiking across the island. Needless to say, Oahu has it all.
Maui
Maui is the second most visited island in Hawaii, and home to long stretches of beach, volcanic landscapes, towering mountain peaks and tropical forests and gardens – not to mention fancy resorts and upscale restaurants. As a small island, a higher than average cost of living and a potentially greater sense of isolation are challenges to consider before setting up camp here, but for many, the breathtaking scenery, abundance of water sports and practically perfect weather more than make up for its few drawbacks.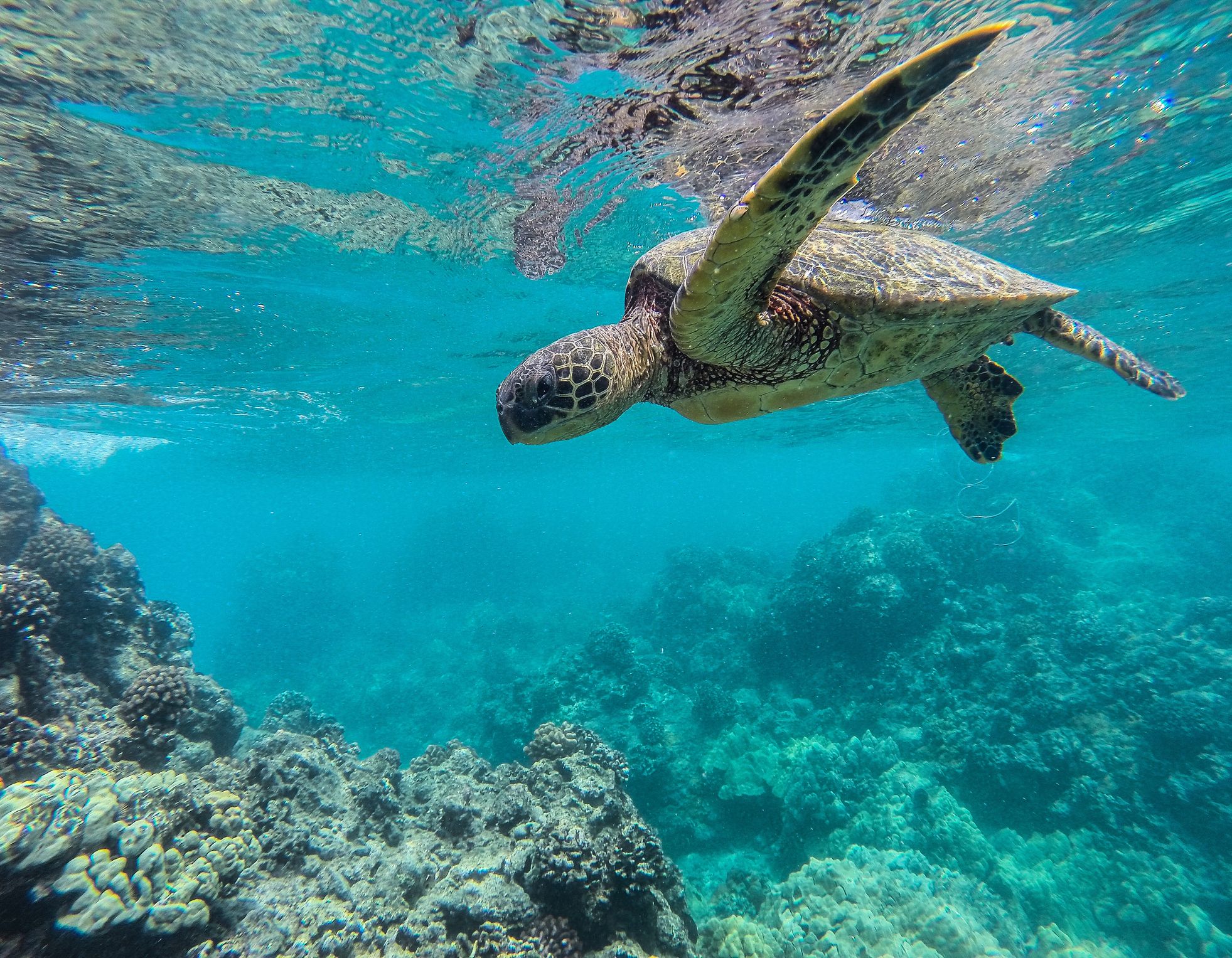 Hawaii – The Big Island
The island of Hawaii — also known as the Big Island — is the only one of the archipelago where it's possible to swim in the ocean and ski in over 3 metres of snow on the same day. Rainbows, waterfalls and volcanoes are everyday sights here.
With its lack of beaches, the Big Island doesn't tend to attract surfers, so you're more likely to find a more settled group of residents here. Hawaii's largest city, Hilo, is a small, active and neighbourly town with a strong retiree presence. Markets, parks and shops are all within easy walking distance, making it a calm and cozy setting for a quiet way of life.
Kauai
Kauai is known as "The Garden Isle" for its tropical landscape that thousands of bird and flower species call home. The island offers a seemingly endless variety of water activities, hiking, golfing and fishing and 163 square kilometres of Pacific coastal water that gives way to beautiful beaches. Strict zoning laws have ensured a slow, thoughtful growth across this small island — it's proud to boast seven very good restaurants and one four-screen movie theatre. If you want to know your neighbours, love the outdoors, and want to enjoy a stunning sunset just about every night of the year, Kauai might be the perfect destination for you.
Climate
Hawaii has a year-round tropical climate, with some variation across the four major islands.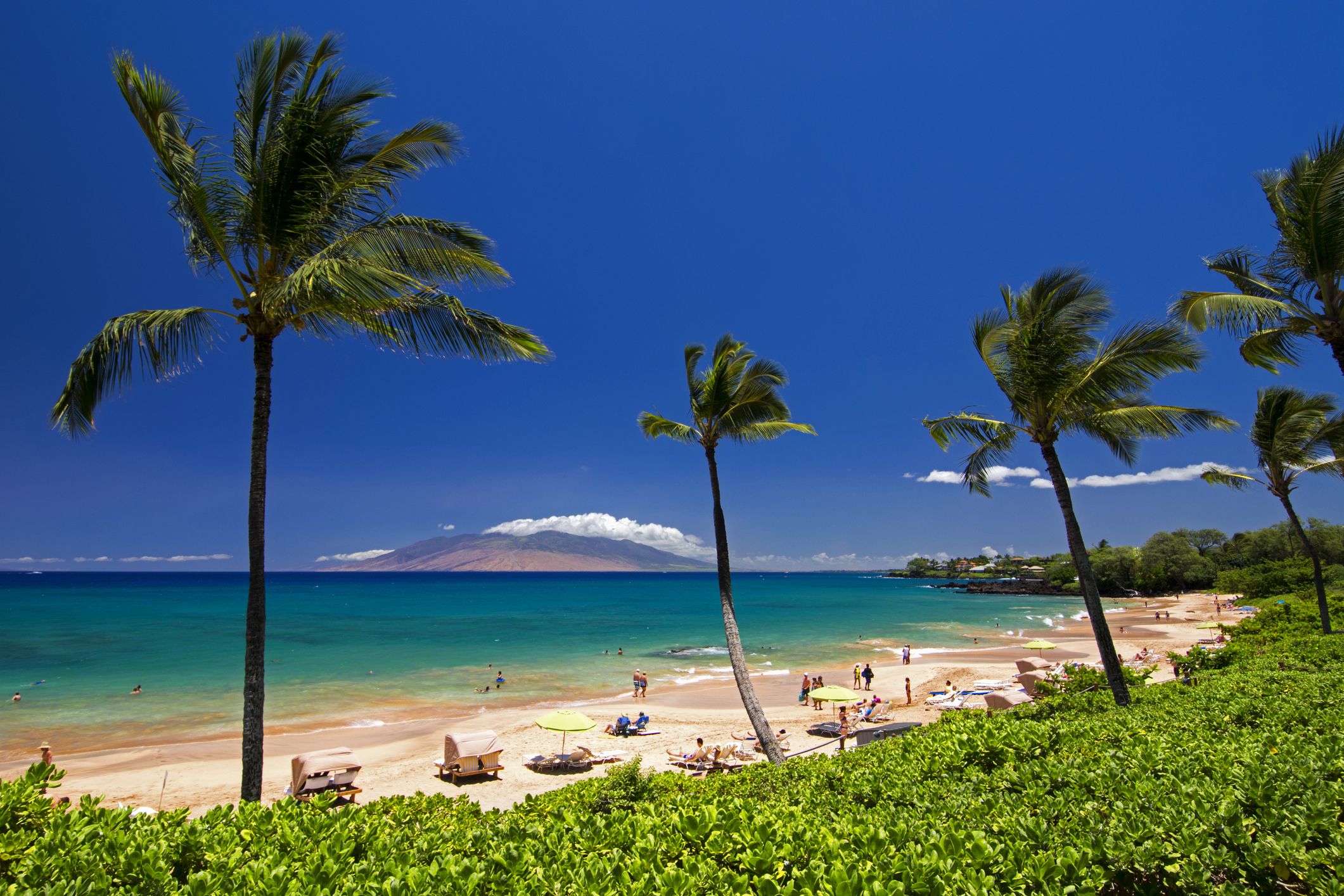 Beaches
Some of the most beautiful beaches in the world are in Hawaii, and they come in every size, shape and colour. From wide stretches of sand with calm waters to tiny, secluded alcoves to startling beaches with red, black and green sand, you get it all in the Aloha state.
Activities
There's so much more to Hawaii than its beaches, and it's the ideal destination for the active and outdoorsy. From some of the premier snorkeling spots in the world to hikes that serve up jaw-dropping views, there's lots to keep you busy in Hawaii.
Cultural and Historic Attractions
The culture of Hawaii is expressed in language, art, music, theatre, dance, festivals and more. The Aloha Spirit pervades the state and residents and tourists are expected to live by its philosophy. Beyond simply a greeting, Aloha is a way of living and treating one another with love and respect. Its deep meaning starts by teaching us to love ourselves first, and then to spread the love to others. Many festivals and celebrations express this spirit and are sure to captivate you.
Beyond festivals, there are several museums worth exploring, primarily in Oahu. The Bishop Museum, for instance, is the premier natural and cultural history institution in the Pacific Region, world famous for its cultural collections, research projects, public education programs and native Hawaiian artifacts. The National Memorial Cemetery of the Pacific is a prominent national cemetery honouring American Armed Forces, including those who were lost during the attack on Pearl Harbor. And for those interested in Pearl Harbor, there are a number of historic sites to explore, and package tickets can be purchased to see various landmarks and memorials.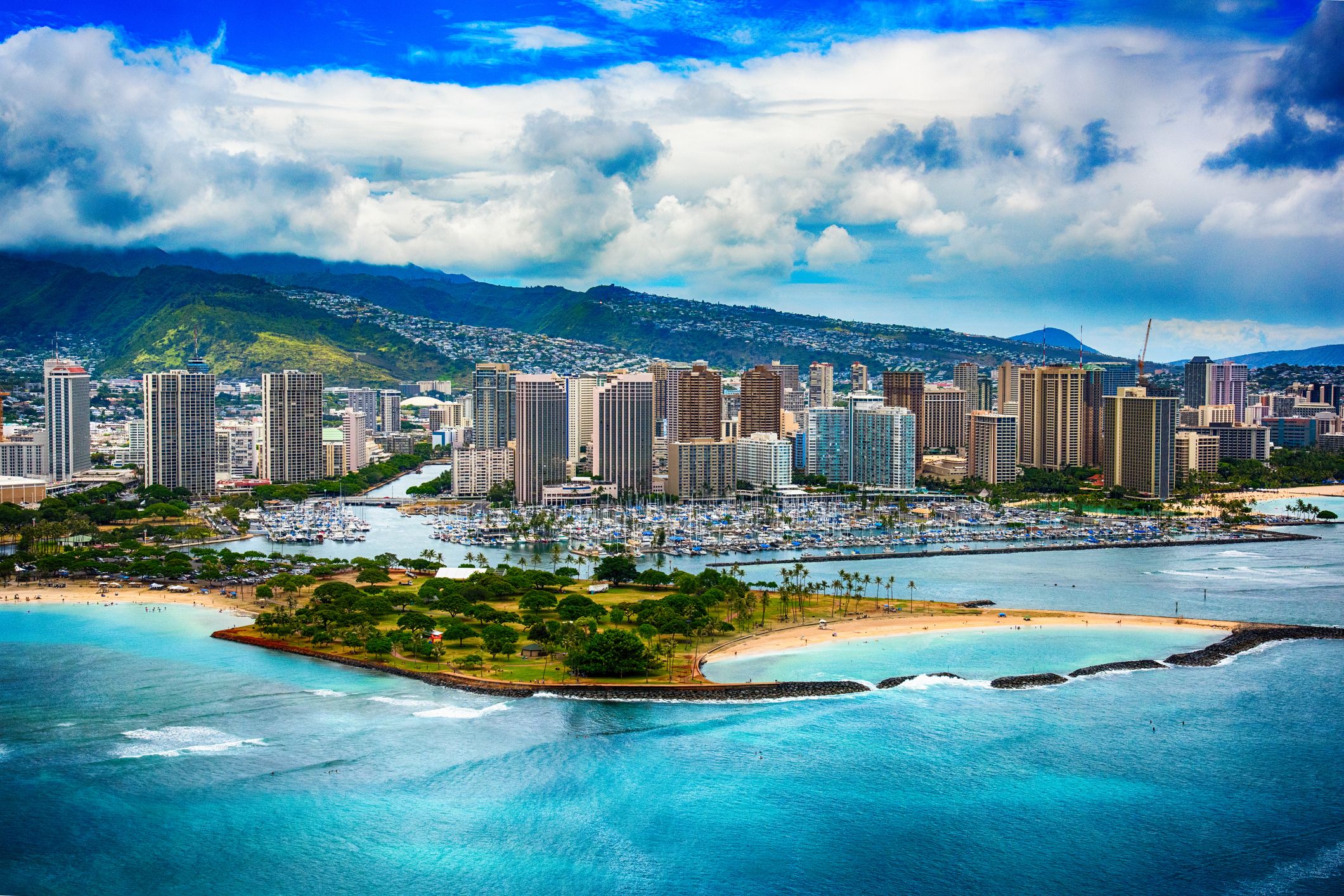 Shopping and Dining
Honolulu, being a big city, does offer a number of options from outlet shopping to designer boutiques, and the towns on the smaller islands offer a charming selection of shops that range from specialty to retail.
When it comes to dining, Polynesian residents and generations of immigrants have combined to influence a unique brand of cuisine. Now, Hawaii is a veritable hot spot for foodies, with fresh and local produce at your fingertips.
Real Estate
The cost of real estate in Hawaii is generally higher than other snowbird destinations, but it can be more affordable in certain places — particularly when you look at smaller islands. The other thing to consider is that property tax rates in Hawaii are lower compared to the rest of the U.S., so there are some opportunities to save a bit on your property. Hawaiian real estate is generally a mix of single family homes and condos.
Getting There and Around
Getting to Hawaii no small feat; it's a 5-hour flight from destinations on the West Coast of Canada, but there are direct flights from Vancouver and Calgary year-round. Seasonal non-stop flights from Toronto are about 9.5 hours, and with a stop you're looking at 11-13 hours.
While in Hawaii, travel between islands is typically done by air and it's relatively quick and easy. There are dozens of daily flights connecting the major islands with departures every hour or so (and flights are between 30 and 45 minutes long). Flights start early in the morning and continue through mid-evening. The cost varies by airline, but generally run about $100 for a one-way ticket. Some airlines offer travel plans that give you a number of round-trip tickets for a rebated packaged price.
Once on your chosen island, the ease of travel varies again. In Oahu, the bus system is excellent, with 93 routes and 4,200 stops around the island. Getting around by car is also fairly simple, except perhaps in the heart of Honolulu.
In Maui, getting around by car is your best bet as there is no public bus system – just be prepared for coastline-hugging roads or zig-zagging switchbacks up the mountains. Bicycling is also a great way to get around.
On the Big Island a car is necessary to explore attractions, but you can easily get around Hilo on foot.
Getting around Kauai requires a car or other motorized vehicle to travel its one road that rings the island. Bicycling is generally considered unsafe due to the lack of bike lanes or shoulders. There's a bus that serves the town of Lihue, but in Hanalei and Popipu, beaches, restaurants and shops are within easy walking distance.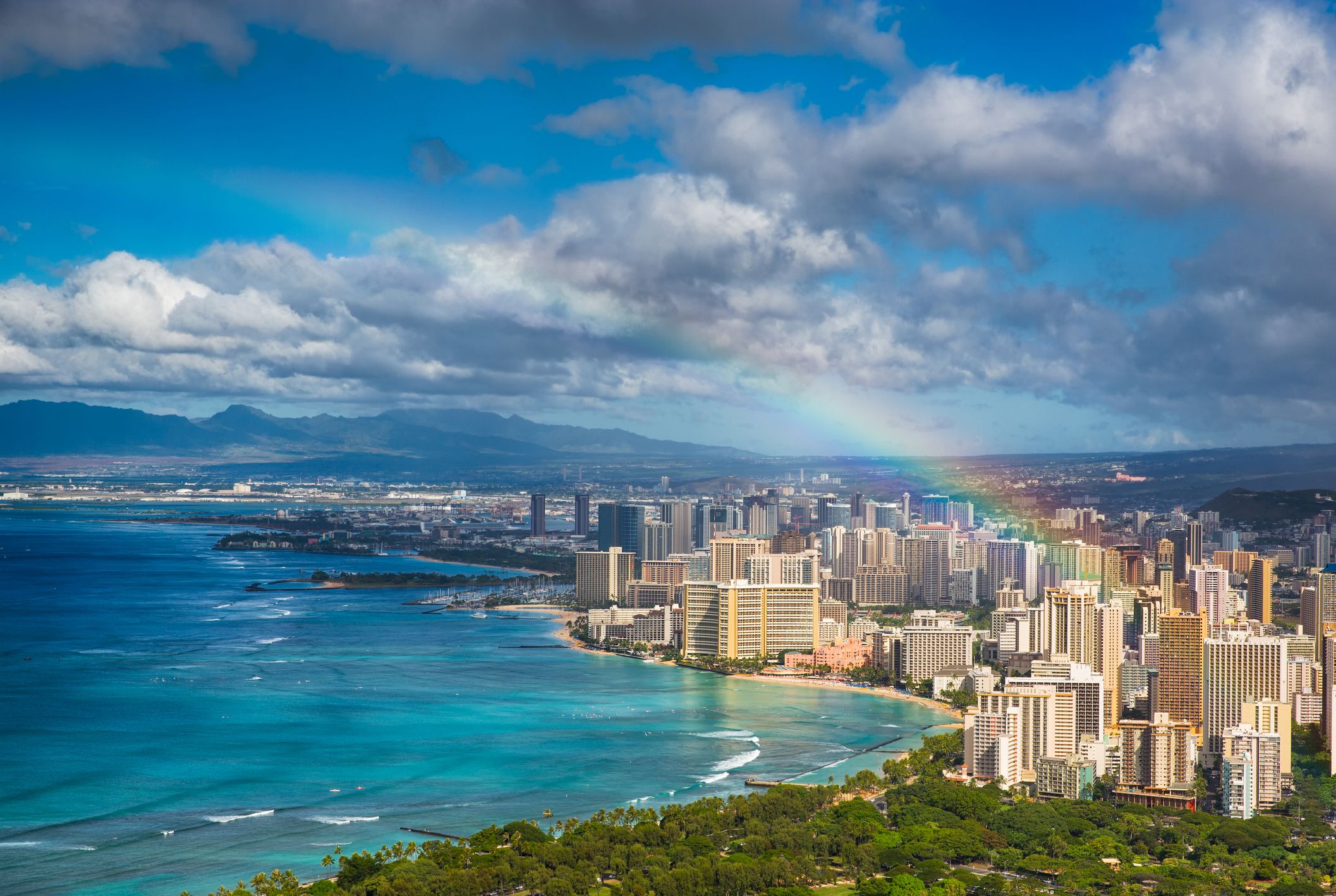 Bottom Line
Hawaii offers a different way of life, but it's not for everyone. Be prepared for living in the middle of the ocean, far from friends and family, with fewer amenities than you might have enjoyed back home. For some, escaping to Hawaii is pure magic, while others experience island fever and end up changing their winter plans after awhile. If you've been an occasional visitor to Hawaii in the past (or never been but love the sounds of it), consider a trial period before committing to it longer-term.
If, on the other hand, you've fully bought into the Aloha way of life, love the outdoors and know what to expect going in, there may be no other place you'd rather be than on your chosen island in the Pacific, surrounded by exceptional beauty and perpetual warm breezes.