Over the last five years, Nova Scotia Spirit Company has been a thriving business producing vodka, gin and rum. Recently, they expanded into ready-to-drink beverages and their canned vodka-soda product has been an instant hit. But their latest innovations have met a whole new demand.
Alex Rice, president of Nova Scotia Spirit Company and RBC client, is always looking for ways to help. As the COVID-19 pandemic took hold in the region, the team met via video call to brainstorm what they could do to meet the needs of the community. "Hand sanitizer became a natural solution," says Rice. "We have high proof alcohol on site and within a few days we were able to source the peripheral ingredients." They then brought in mobile bottling trailers and were able to get the new hand sanitizer product across Nova Scotia within a couple of weeks.
"I was so proud of the caliber of the people on the team. We came up with a strategy where we could do a bit for people across the region and offer a product that was crucially unavailable."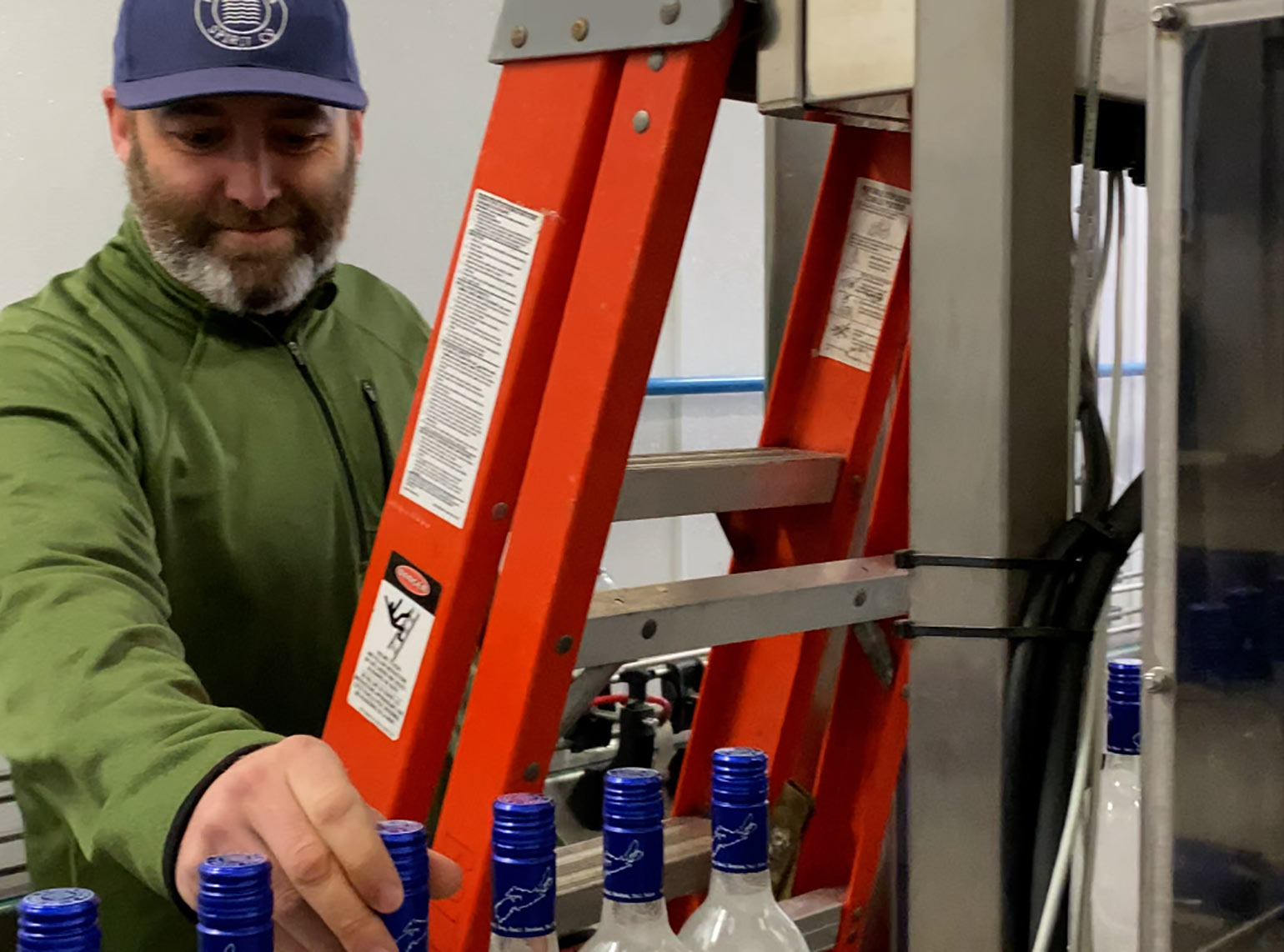 Rice Didn't Stop There
As his team met for a virtual happy hour one day, they shared how they all missed their licensee and bar partners – the people they would see each week. "With venues closed, we understood that these people were going through a tough time. All these people in the hospitality industry have been laid off," says Rice. In their tight-knit industry, bar owners, kitchen staff and servers are friends, colleagues and in some cases family.
That's when the team came up with The Big Tip – a $50,000 contribution to hospitality staff in Nova Scotia and Prince Edward Island. It worked like this: If you were a front line worker in the industry and had been affected by closures due to COVID-19, you could go online and provide your information.
Within a week, 1,000 hospitality workers were opening an envelope with a crisp $50 bill and a voucher for a six-pack of Nova Scotia Spirit Company's popular Blue Lobster Vodka Soda.
Alex Rice and his team found creative ways to do great things for their community, their partners and their staff. It's just one example of how Canadians are stepping up to help others , any way they can.
More from the #RandomActsofCanadian Series:
This article is intended as general information only and is not to be relied upon as constituting legal, financial or other professional advice. A professional advisor should be consulted regarding your specific situation. Information presented is believed to be factual and up-to-date but we do not guarantee its accuracy and it should not be regarded as a complete analysis of the subjects discussed. All expressions of opinion reflect the judgment of the authors as of the date of publication and are subject to change. No endorsement of any third parties or their advice, opinions, information, products or services is expressly given or implied by Royal Bank of Canada or any of its affiliates.