Community science has long been dismissed as unreliable. But as leading Canadian charities like Swim Drink Fish utilize AI and machine learning, that's changing.
You may have heard of Swim Drink Fish. Operating since 2001, it's a Canadian charity with a mission hard not to love:
"Working for a day when every person can safely touch the water, when the water is pure enough to drink, and when the water is clean and wild enough you could toss a line in and pull out a fish."
Using the latest technology, the charity works on data collection and public awareness to restore and inspire care of Canada's water.
When the charity launched, buying the latest technology — a good camera or a GPS device — was expensive. Fundraising could take months, and often high-priced gear couldn't be operated without some expertise.
"Now there's a huge transformation where almost everyone around the world has a great camera and GPS tracker embedded in our phones," says Mark Mattson, President and CEO of Swim Drink Fish.
An app for helping clean Canada's water
It didn't take long for Swim Drink Fish to make the most of people's connection to their smartphones. In 2011, the charity launched its Swim Guide app, which lets users know which beaches are or aren't suitable for swimming.
Within the first six weeks of launch, there were approximately 20,000 downloads. Mattson says, "This was the moment we realized we were onto something."
During its first summer, the app expanded from Toronto to the entire Great Lakes region, and then to British Columbia. Now, in 2021, Swim Guide users have grown from 4 million to 8 million.
These days, another exciting technological push is happening at Swim Drink Fish. Mattson explains that, with advances in smartphone technology, it's now the case that "everyone has the ability to use their phones to do community science."
How photos of local waterways become data science
Community science is where research is gathered by people who aren't professional researchers. To take a famous example, when thousands of people take part in the Christmas Bird Count each year by recording the number and types of birds in their area over a single day — they're being part of community science.
But say a person is by Lake Ontario's shoreline on a Monday morning, and they notice the water has a surprising amount of trash in it. That may be a good observation, but how can that information be used?
Through support from an RBC Tech for Nature donation, Swim Drink Fish is working on machine learning tools to quickly and accurately interpret such observations into scientific data.
If the observer takes a photo of what they're seeing and uploads it to the Swim Drink Fish app in the future, a machine learning image recognition tool could be used to accurately and efficiently deduce if the water near the shore is unusually full of trash. It could even identify the different elements of litter, from chip bags to pop bottle lids. Say the image is unusually full of plastic bottles, staff at Swim Drink Fish can come up with a plan of action. Noticing, for example, there was a festival over the weekend, they can reach out to festival organizers to come up with plastic alternatives at next year's event.
Related story: Tech for Nature: Protecting the Health of Canada's Freshwater Through Blockchain Technology
Helping make swimmable, drinkable, fishable water for all
If thousands of community scientists across Canada upload photos of their local waterways to the app for analysis, the impact could be huge.
"Since day one, RBC's support has been crucial," Mattson says. "And because of their help — supporting swimmable, drinkable, fishable water through funding and employee volunteering, where our leadership team collaborates with their employees to solve business planning and fundraising issues — Swim Drink Fish looks set to use cutting-edge technology to help protect water for a long time yet."
That's good news for everyone. And it really turns the notion that nature and technology are incompatible on its head. "It's easy to see our philosophy is, using technology to be part of the solution," says Mattson.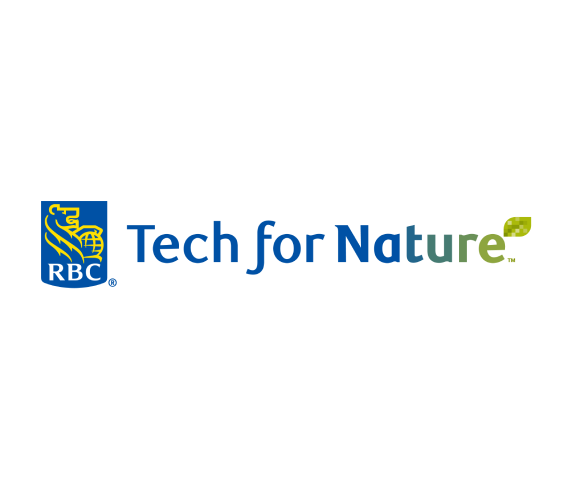 Swim Drink Fish is supported by RBC Tech for Nature, a multi-year commitment to preserving the world's greatest wealth: our natural ecosystem. RBC is working with partners to leverage technology and innovation capabilities to solve pressing environmental challenges. To date, over 125 partners have benefited from $27 million in community investments.
More from the Tech for Nature:
This article is intended as general information only and is not to be relied upon as constituting legal, financial or other professional advice. A professional advisor should be consulted regarding your specific situation. Information presented is believed to be factual and up-to-date but we do not guarantee its accuracy and it should not be regarded as a complete analysis of the subjects discussed. All expressions of opinion reflect the judgment of the authors as of the date of publication and are subject to change. No endorsement of any third parties or their advice, opinions, information, products or services is expressly given or implied by Royal Bank of Canada or any of its affiliates.