The technology needed to address climate issues has already been developed. Here's how the Canadian entrepreneurs addressing climate change are getting the backing they need to make a real difference in the world.
MaRS Discovery District wants Canadians to know there's a nine-year window before climate change impacts become irreversible. Preventing the most drastic consequences of the climate crisis requires rapid innovation and action, the Toronto-based innovation hub says.
The good news is that much of the technology needed to address climate issues has already been developed. The people creating these innovations just need backing so the solutions can scale up, gain global traction, and make a real difference in the world.
Enter Mission from MaRS
With RBC as a founding supporter through RBC Tech for Nature, this spring MaRS issued a call for Canadian cleantech ventures to apply for the Mission from MaRS: Climate Impact Challenge.
More than 70 groups from across the country entered their projects. MaRS will provide the chosen 10 with coaching on strategic sales, financing, and partnerships. They'll connect each venture with a curated team of investors, regulators, potential customers, and corporate partners who can address barriers to success and accelerate those crucial opportunities for growth.
This summer, the 10 most-promising applicants — all of which are tackling greenhouse gas emissions through innovation — will be announced.
Tyler Hamilton, Director of Ecosystem, Cleantech at MaRS says, without giving too much away, the entries have been excellent:
One venture is creating a new type of magnetic-levitating train that can go at high speeds with high efficiency.
Another is using robots and 3D printing to prefabricate homes and reduce waste.
One venture captures CO2 and converts it into soap, while another is capturing carbon from the air and converting it into low-carbon fuels.

These aren't pie-in-the-sky prototypes that are still being toyed with in labs. These are real technologies that all have commercial demonstrations of the product. What the ventures behind them need now is help growing to a point where they can have a meaningful impact on the world stage.
A more-than-money approach to giving
Through RBC Tech for Nature, RBC isn't just helping fund the Mission from MaRS — but is also providing high-level expertise, advice, and knowledge that can really change the odds for the chosen ventures.
Peter McArthur, Vice President of Technology & Innovation Banking and National Cleantech Lead at RBC — and a lifelong environmentalist — will be connecting his team with the chosen 10 ventures, helping them find funding and making those vital connections with suitable customers.
If a chosen technology is designed for the real estate industry, for example, McArthur and his team might connect the venture with developers known to embrace innovative green technologies. And "when those sales come," McArthur says, typically "funding follows."
Helping Canadian entrepreneurs looking to reduce greenhouse gas emissions in a big way — that's why the Mission from MaRS: Climate Impact Challenge is there. That's why RBC is stepping up to support this program, in every way it can.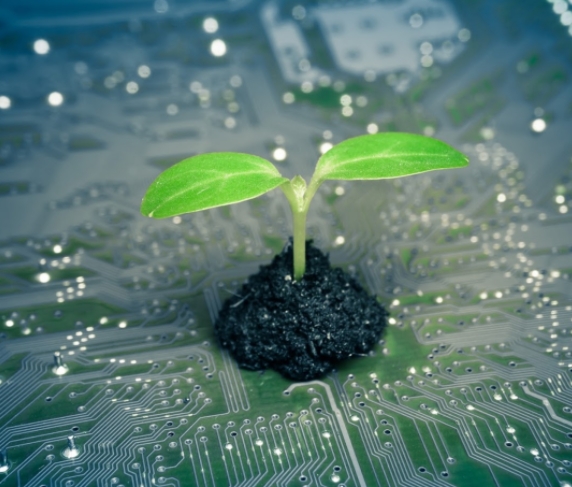 Mission from MaRS is supported by RBC Tech for Nature, a multi-year commitment to preserving the world's greatest wealth: our natural ecosystem.
RBC is working with partners to leverage technology and innovation capabilities to solve pressing environmental challenges. To date, over 125 partners have benefited from $27 million in community investments.
More from the Tech for Nature:
This article is intended as general information only and is not to be relied upon as constituting legal, financial or other professional advice. A professional advisor should be consulted regarding your specific situation. Information presented is believed to be factual and up-to-date but we do not guarantee its accuracy and it should not be regarded as a complete analysis of the subjects discussed. All expressions of opinion reflect the judgment of the authors as of the date of publication and are subject to change. No endorsement of any third parties or their advice, opinions, information, products or services is expressly given or implied by Royal Bank of Canada or any of its affiliates.