Energy efficiency isn't just about the environment, reducing energy usage can also help community organizations like food banks reduce costs and help more Canadians in need. Here's how lowering energy costs with tech helped one food bank feed more families.
Between a cold storage facility and a municipal transit office on the edge of downtown Regina, there's a large, corrugated building filled with classrooms, fridges, freezers, office space, and vertical gardening towers.
This is the Regina Food Bank (RFB), a vital hub in the city that served 110,000 meals in 2020 alone.
RFB is the largest food bank in Saskatchewan. In addition to providing meals, RFB puts on workshops to help people learn about everything from urban gardening to financial literacy to doing taxes — whatever it takes to help people get on their feet and thrive.
Like so much infrastructure built in the 1960s, the building RFB is housed in wasn't designed with energy efficiency in mind. It's planning to make its building so energy efficient that all its possible resources go into serving the community — not high electricity costs.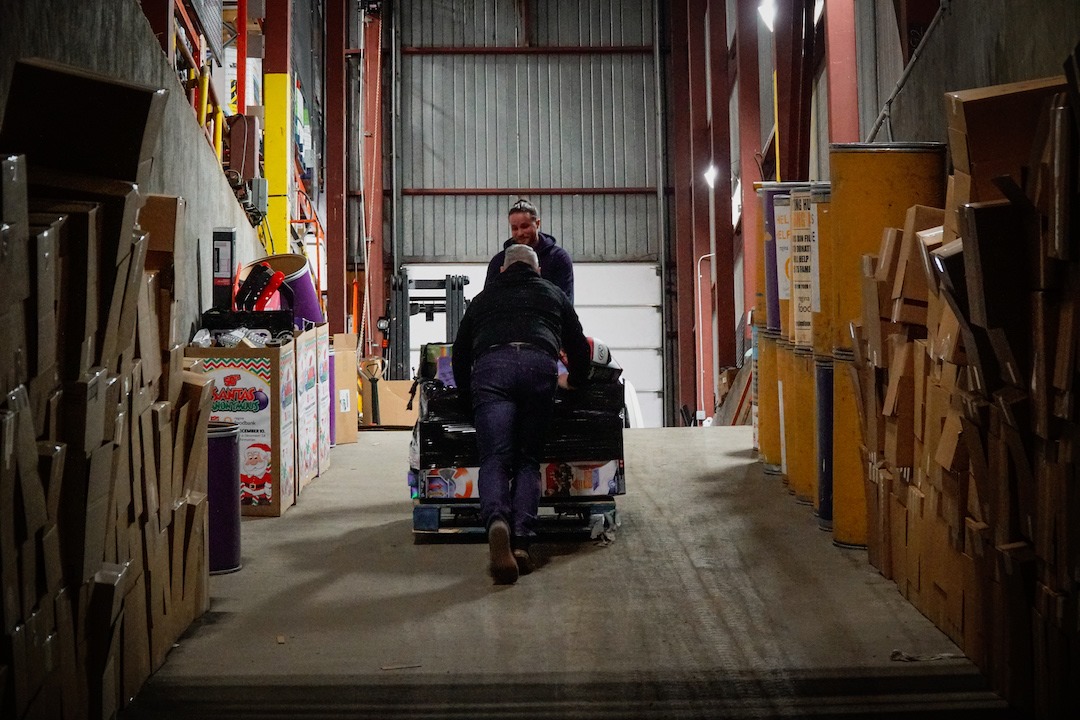 Improving energy efficiency isn't just good for the environment, it also helps organizations focus on what they do best. For RFB, it is helping more Canadians in need. That's why they've partnered with Greenwave Innovations, a leading energy management company, to set up a sophisticated energy monitoring system.
In addition to this initiative receiving an RBC Tech for Nature grant, both the Food Bank and Greenwave have invested their own funds to the project, which underscores its importance to all three organizations.
Helping RFB save on electricity helps feed the community
With Greenwave's team of engineers and data analysts monitoring and optimizing electricity usage data, the whole building is now operating more efficiently. Over five months the Food Bank has already used 17,020 kilowatt-hours less electricity. Those cost savings are significant.
But instead of measuring these savings in dollars or kilowatts, what if we measured them in meals served or lives made better? These savings equate to 7,146 more meals served in just 5 months as a result of energy efficiency.
They also equate to hard-working parents knowing their children can still receive nutritious meals when the family budget has been stretched to near breaking point, and to seniors on fixed incomes knowing there'll be food available if and when they need the help.
Energy saved isn't just energy saved. Its children, parents, seniors — an entire community — being given the gift of a meal.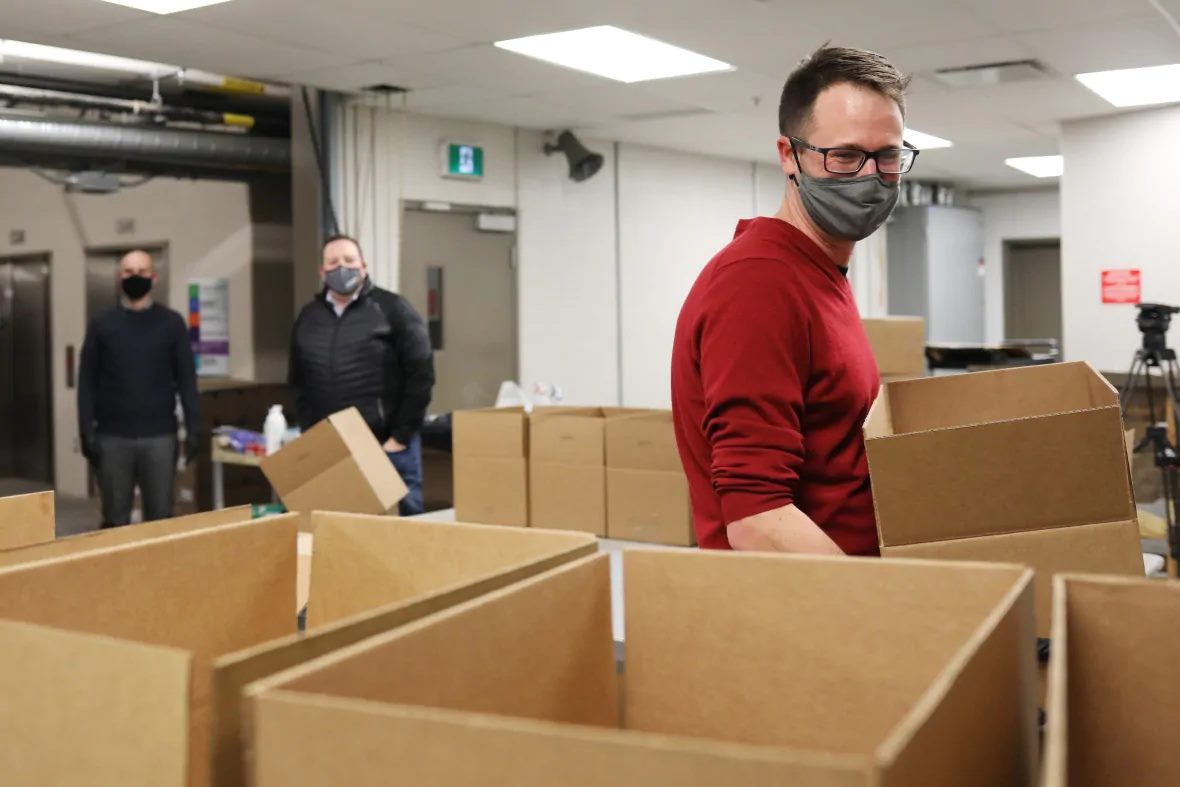 Every dollar saved on expenses really does matter. Regina Food Bank doesn't receive government support. That's just one reason why the results of working with Greenwave have been nothing less than "dramatic," says Regina Food Bank CEO John Bailey.
Compared to more gradual, habitual changes — like, say, ensuring staff switch off lights when they aren't being used — the impact of Greenwave's technology has been "so quick and noticeable," Bailey says.
Living, breathing buildings
Energy-efficient facilities matter. According to the Government of Canada, 13 per cent of greenhouse gas emissions in the country comes from homes and buildings. And if more non-profits and companies begin assessing their warehouses, factories, and offices for energy use, the country's carbon footprint may be significantly reduced. Greenwave CEO Dean Clark describes buildings as living, breathing entities. "It's our job to make sure they're doing so efficiently," he explains.
Greenwave and Regina Food Bank aren't done reducing the carbon footprint of that unassuming warehouse on Winnipeg Street just yet. Their next goal is to use technology to reduce the building's monthly carbon emissions by three metric tonnes. With that savings, an additional 2,700 more meals can be available to people each month — more than 32,000 meals per year.
It means more fresh fruit. More fresh veggies. And above all else, more hope.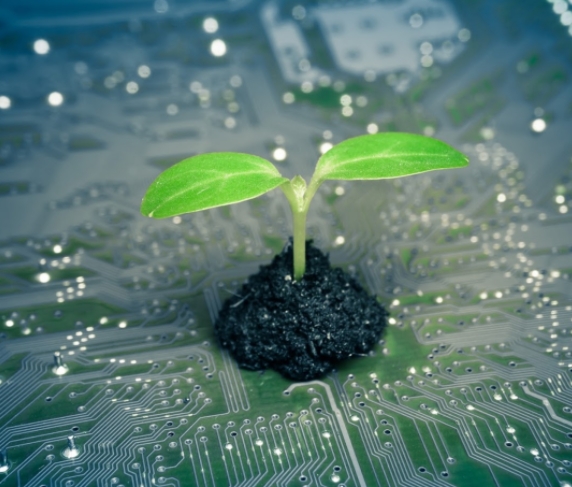 Greenwave Innovations is supported by RBC Tech for Nature, a multi-year commitment to preserving the world's greatest wealth: our natural ecosystem.
RBC is working with partners to leverage technology and innovation capabilities to solve pressing environmental challenges. To date, over 125 partners have benefited from $27 million in community investments.
More from the Tech for Nature:
This article is intended as general information only and is not to be relied upon as constituting legal, financial or other professional advice. A professional advisor should be consulted regarding your specific situation. Information presented is believed to be factual and up-to-date but we do not guarantee its accuracy and it should not be regarded as a complete analysis of the subjects discussed. All expressions of opinion reflect the judgment of the authors as of the date of publication and are subject to change. No endorsement of any third parties or their advice, opinions, information, products or services is expressly given or implied by Royal Bank of Canada or any of its affiliates.