Almost 11.2 million metric tonnes of edible food is wasted each year in Canada. Through tech, Second Harvest is rescuing healthy food to feed communities and reducing the food waste going to landfills.
The latest Intergovernmental Panel on Climate Change report shows how reducing greenhouse gas (GHG) emissions globally may help address some of the risks of climate change — from food security to air quality, from changing weather patterns to coastal flooding
A considerable contributor to GHGs is food waste. In addition to wasting the energy needed to grow and distribute it, food that ends up in landfills converts to the GHG methane.
The effects of climate change connect us all. There may have never been a greater need for extraordinary solutions or more opportunity for leadership, collaboration, ingenuity and vision. — RBC Tech for Nature
Nearly 60 per cent of food produced in Canada is lost or wasted each year according to Second Harvest. A third of that waste is still edible, yet it goes to landfills instead of to those who could use it.
When the pandemic started, food distribution chains were disrupted. Not only did that mean communities that needed healthy food might go without, but Canadian farmers might have had to discard thousands of tonnes of food.
"By the end of 2020, Second Harvest helped more than 2,500 non-profits and 4,300 food programs across nearly 700 communities in Canada," says VP of Philanthropy Corey Smith.
Sioux Lookout, ON — Rescued food from Second Harvest is loaded onto a float plane for distribution to fly-in communities.
Rescuing healthy food across the nation
The Canadian government developed the Surplus Food Rescue Program (SFRP) with organizations like Second Harvest when the COVID-19 pandemic hit as a response to the vast amount of food going to waste as well as the increased need for healthy food across Canada.
Via the SFRP, Second Harvest received funding to purchase food that would potentially go to waste to distribute the food to hundreds of charities and non-profits — including those in fly-in communities.
Fresh food is distributed at Fork York Food Bank, Toronto, ON
Leveraging the food rescue app in unexpected ways
The Second Harvest food rescue app allows donors to log on to the site any time they have surplus food to donate — whether it's 5 or 500 pounds. The system then posts available food donations to local social service organizations registered on the platform.
"The notifications come via computer and cell phone," says Vicki England, a food bank coordinator in Sydenham, Ontario. "It's hard to miss."
Before March 2020, the platform served only Ontario and British Columbia; however, because of the increased support, by May Second Harvest was able to expand nationally in four weeks. During the pandemic, Second Harvest's food rescue app was also used to distribute PPE, provide financial grants and grocery gift cards to non-profits serving people in need coast to coast to coast.
"In light of the COVID-19 pandemic, we scaled the system up much faster than we originally intended," says Smith. "We saw the incredible increase in the need for food in communities across the country, and thanks to partners like the RBC Foundation, we were able to get this running nationwide."
Leveraging the food rescue app, more than 9 million pounds of rescued food was delivered to communities in every province and territory in Canada.
Using salmon rescued by Second Harvest, an elder at Helen's Fish Camp, on the traditional territory of the Ta'an Kwach'an Council in Whitehorse, YT teaches traditional preparation techniques.
Helping protect Canada's natural environment
Second Harvest is the largest food rescue charity in Canada. With millions of pounds of healthy food going to charities and non-profits to give their communities, that's food saved from landfills that may in turn harm Canada's environment.
By the end of 2020, Second Harvest diverted 22.3 million pounds of food, which equates to averting more than 75 million lbs of GHG emissions.
"Food loss and waste is also one of the most significant contributors to greenhouse gas emissions globally," says Smith. "And when food gets diverted from landfill and goes to those who need it, that means we're also preventing those emissions from entering the atmosphere."
Food distribution at the InterVarsity Pioneer Camp in Winnipeg, MB
"When so many people are worrying about feeding and supporting their families, we can't afford to let good, healthy food produced by Canadians go to landfills."
"We like to think of this program as the eHarmony of food rescue," Smith says. That means even more food can be saved in Canada, even more Canadians can get access to the fresh meals they need, and even more edible food can stay out of landfills.
"We've just surpassed 9 million pounds of food rescued through this system," Smith says.
Expanding Food Donations in Response to COVID-19
The work that Second Harvest is doing through the Second Harvest food rescue app aligns with RBC's Tech for Nature program, which supports ideas, technologies, and partnerships to solve pressing environmental challenges.
"We're at a critical and unprecedented time in our history, and it's good to know the RBC Foundation is helping us meet and overcome them," says Smith.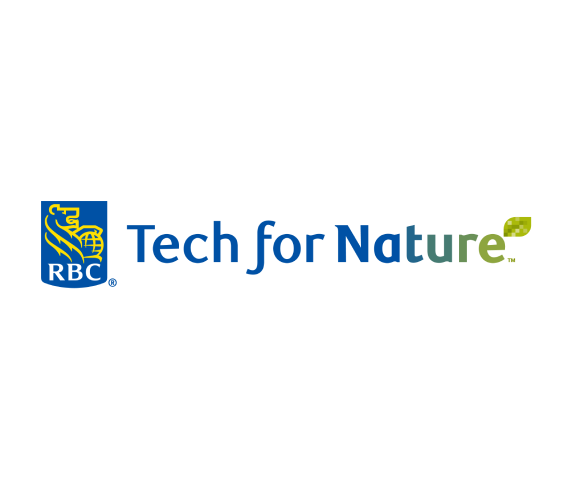 Second Harvest is supported by RBC Tech for Nature, a multi-year commitment to preserving the world's greatest wealth: our natural ecosystem. RBC is working with partners to leverage technology and innovation capabilities to solve pressing environmental challenges. To date, over 125 partners have benefited from $27 million in community investments. Learn more at rbc.com/techfornature
This article is intended as general information only and is not to be relied upon as constituting legal, financial or other professional advice. A professional advisor should be consulted regarding your specific situation. Information presented is believed to be factual and up-to-date but we do not guarantee its accuracy and it should not be regarded as a complete analysis of the subjects discussed. All expressions of opinion reflect the judgment of the authors as of the date of publication and are subject to change. No endorsement of any third parties or their advice, opinions, information, products or services is expressly given or implied by Royal Bank of Canada or any of its affiliates.