Born in Yellowknife and adopted by non-Indigenous parents in Alberta, emerging artist Laura Grier uses lithography, drawing and painting to connect to her Dene First Nations heritage.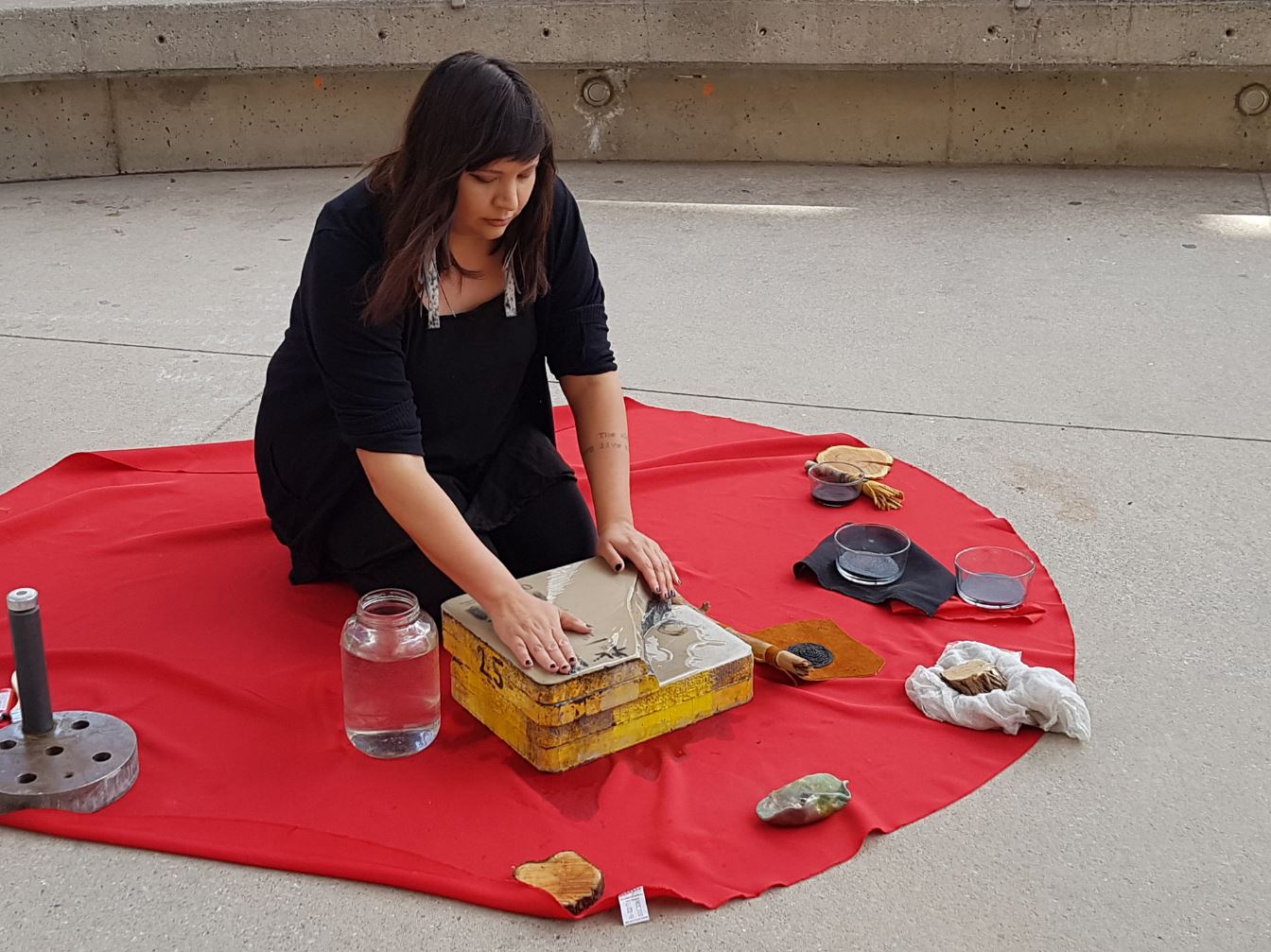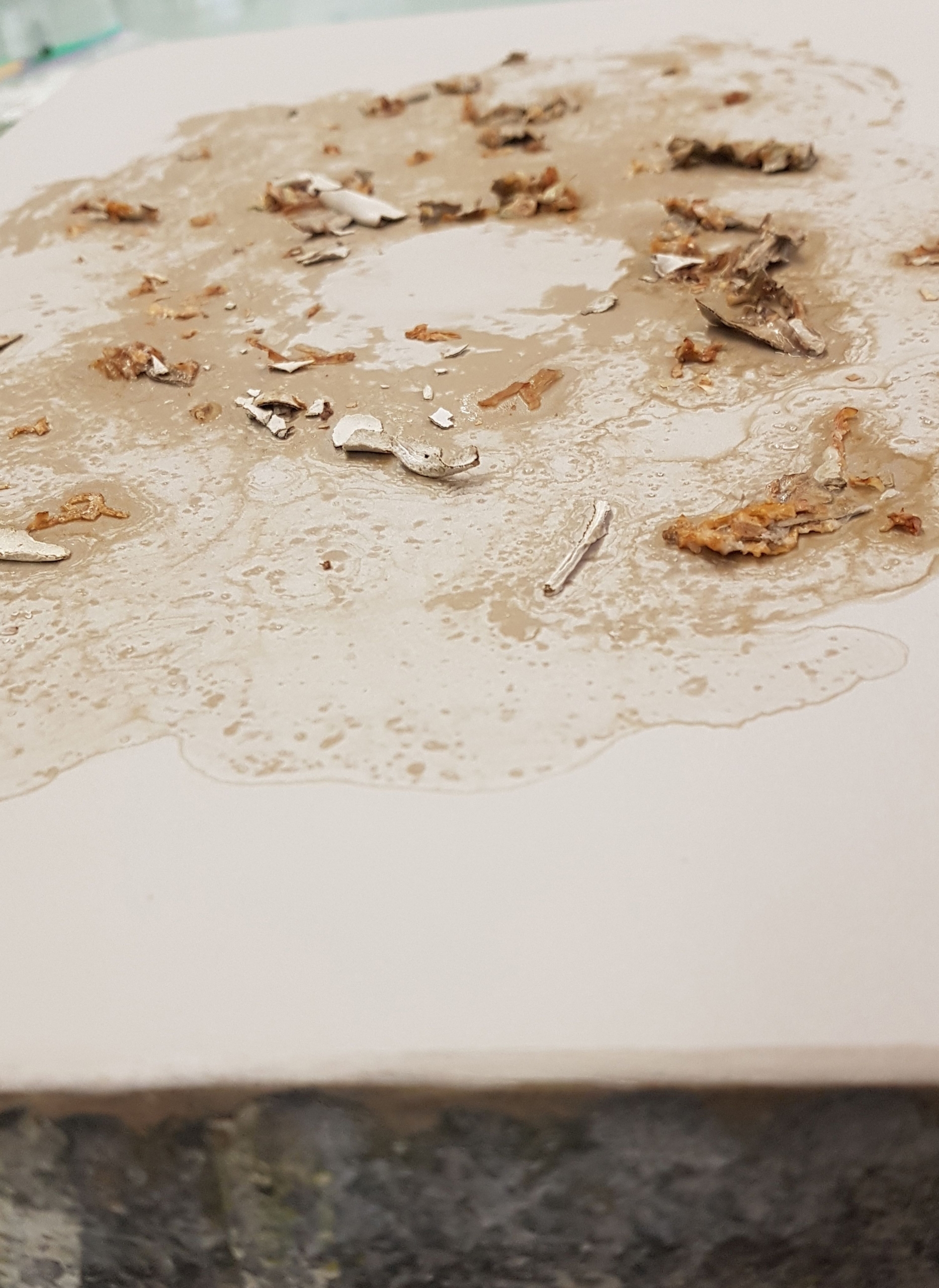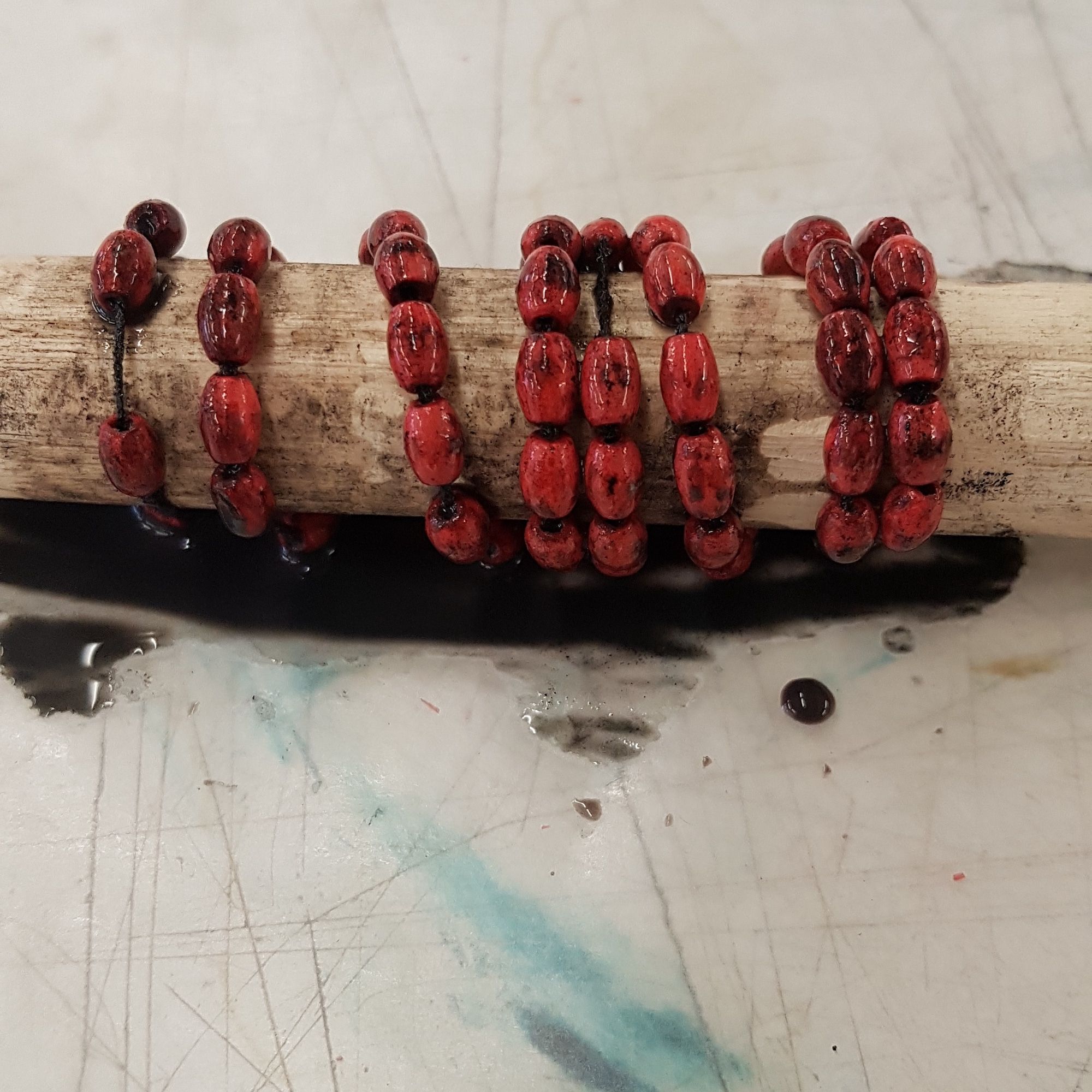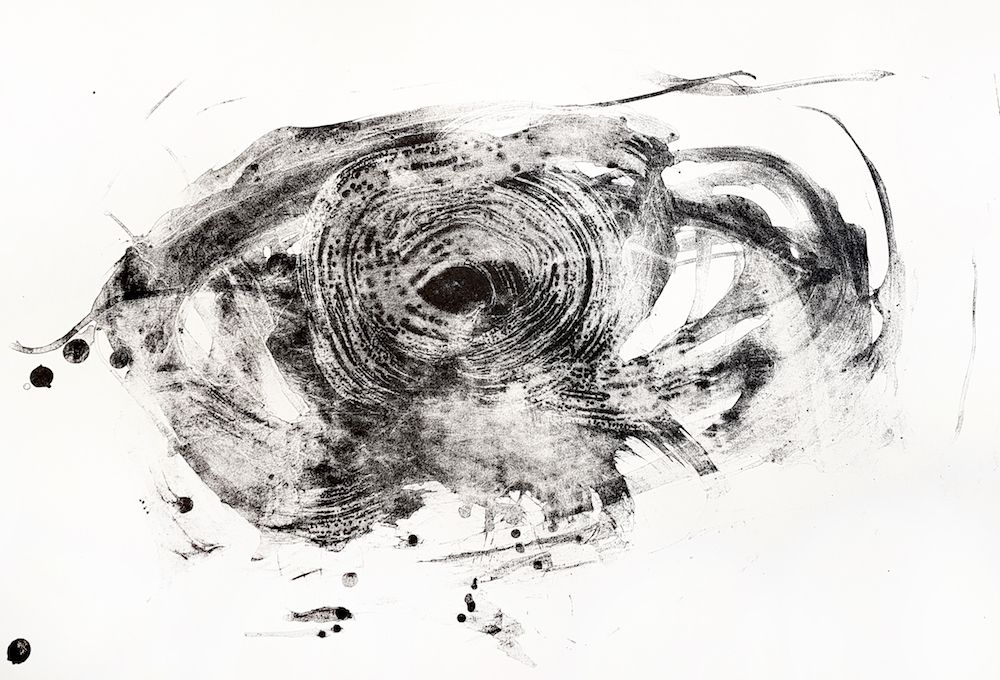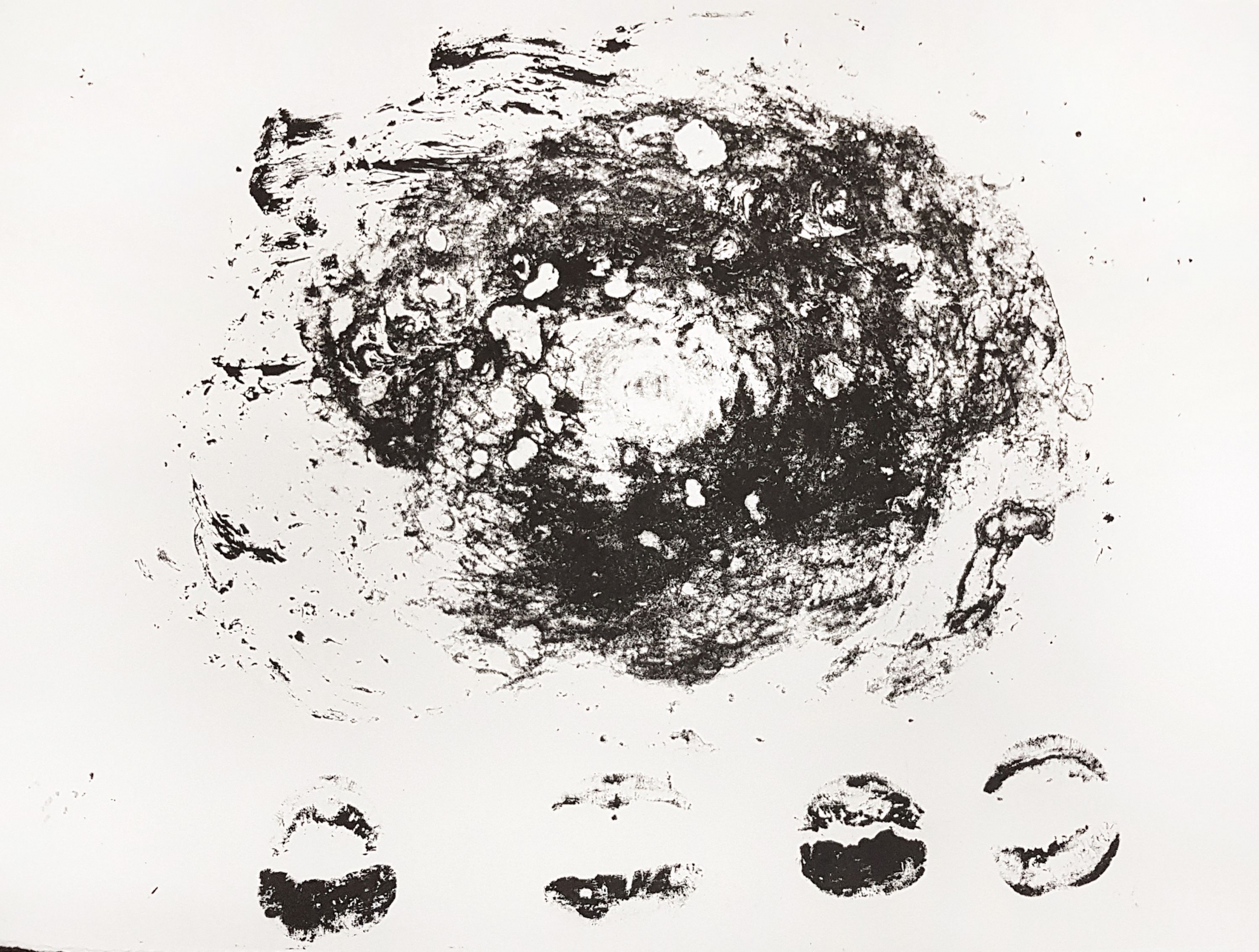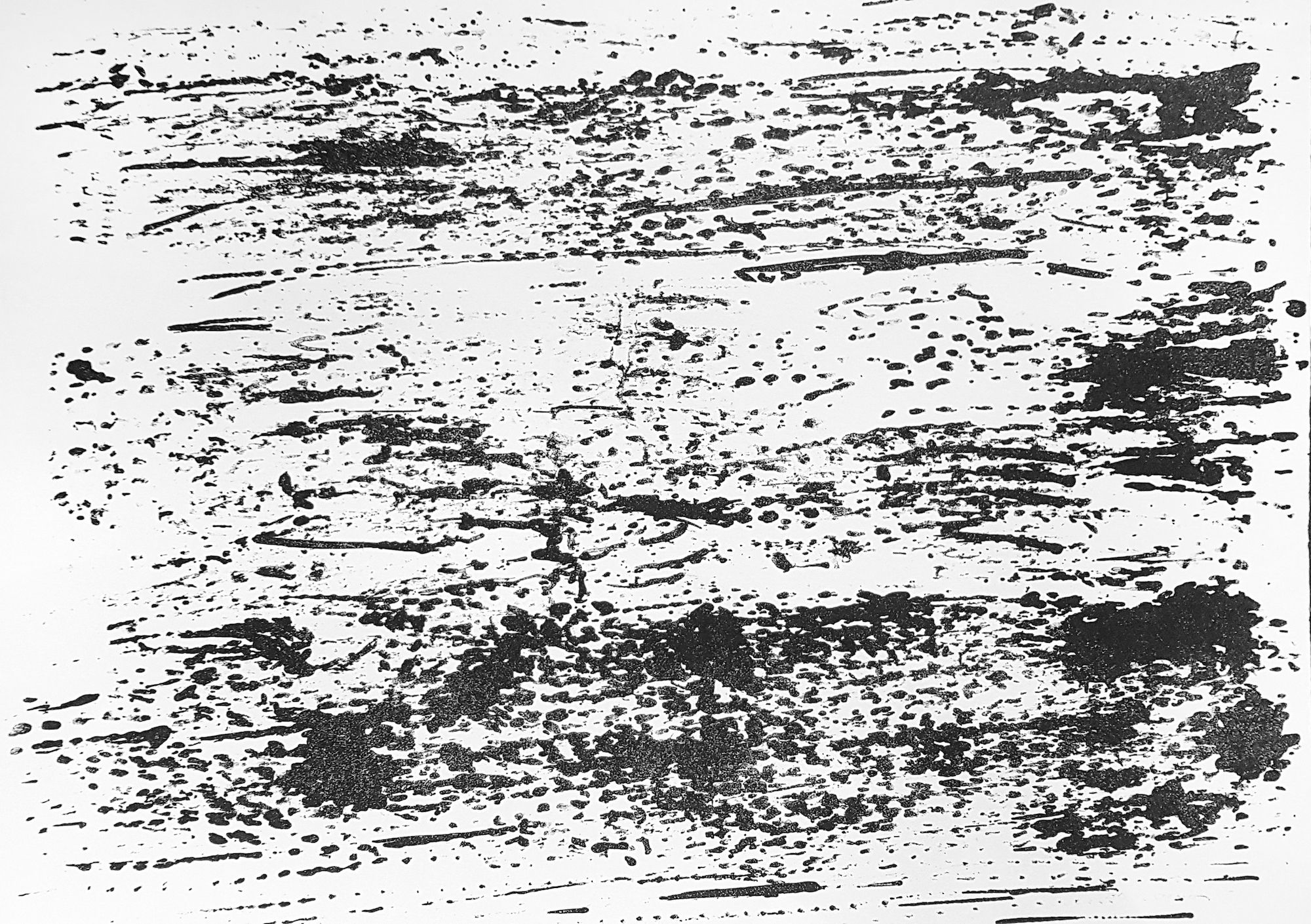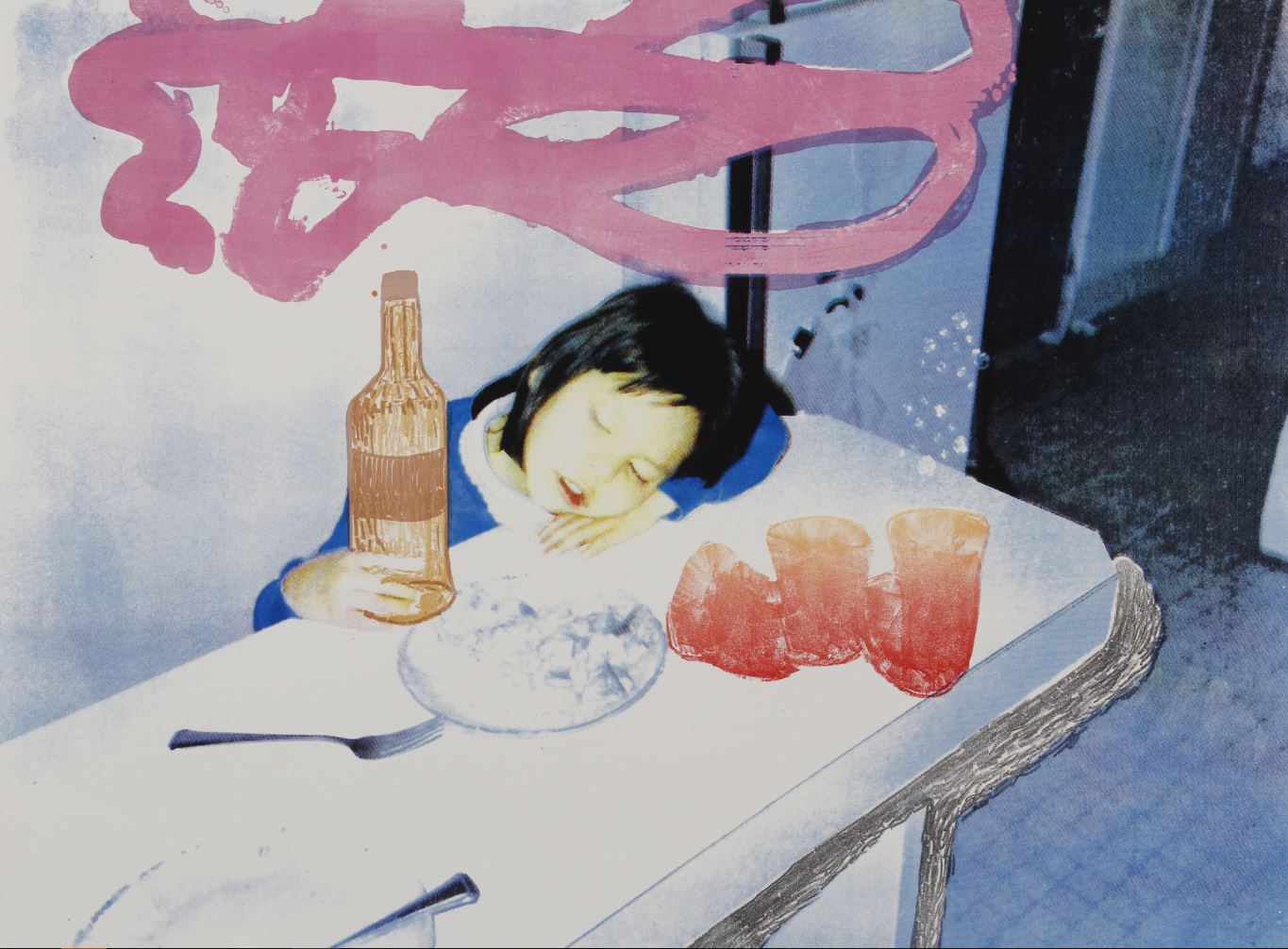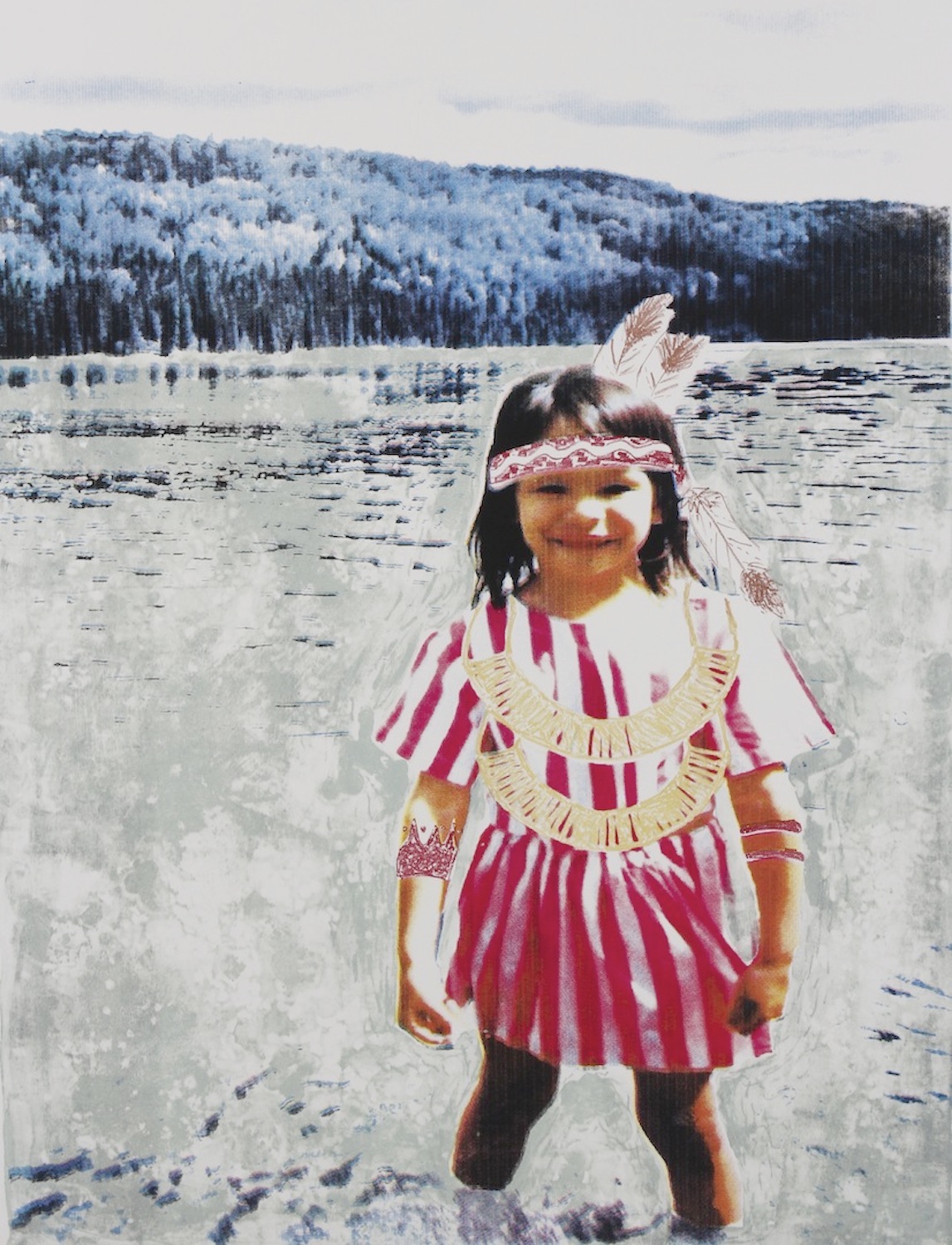 Banner Image: Gogha ɂets'eredı – courtesy of Laura Grier
Images courtesy of Laura Grier. To see more of her work, visit Laura Grier.
Canada's emerging artists contribute to the fabric and strength of communities. "Creative Culture: Emerging Artists to Watch" is a new series profiling young Canadian artists as they begin to grow from emerging to established.
---
Laura Grier, an urban-based First Nations artist originally from Sahtú Dene, NWT uses her art to examine themes of survival, belonging, resilience, and the complexities of identity.
Born in Yellowknife and adopted by non-Indigenous parents in Alberta, in her early youth Grier used art to explore societal and familial issues around being raised away from her Dene First Nations heritage. Through drawing and painting, she found a connection to Dene culture, customs, beliefs and traditions.
After visual arts became her focus at Red Deer College in Alberta, Grier traveled across the country to complete the BFA Interdisciplinary program from Halifax's Nova Scotia College of Art and Design University (NSCAD U). At NSCAD U, she used printmaking to involve herself in student activism and Indigenous issues. After NSCAD U, she completed her MFA at Toronto's OCAD, drawing from her passion for the Dene culture.
"When I really started my research in my Dene culture, I scoured any resource I could get access to. Video documentation of my grandparents — my grandfather was an elder — Google searches, and a Dene storyteller by the name of George Blondin. His books, became vital for my work," Laura says.
Her work includes various forms of printmaking, including lithography (a printing process using a flat stone or metal plate), woodcutting/lino cuts, as well as poetry, film, and performance art — all of which have provided ways for her to continue storytelling on her own terms.
Dene poems, love songs — especially to and about Dene women — are an inspiration she often returns to when she needs inspiration for her printmaking work. "There's a feeling of inherent responsibility to take Dene stories and represent the culture that is grounding for me," she says.
Grier says her research about her Dene ancestors and elders also proved helpful throughout the COVID-19 pandemic when she felt a lack of creativity. Part of her process during difficult times has been to put on music or a podcast and spend a few hours making her lino cuts. Grier cuts designs into a block of linoleum (similar to the flooring product) and then uses it to make prints.
The impact of COVID-19 has also reinforced the value of her friendships and the concept of self-care. Virtual gatherings with a group of BIPOC (Black, Indigenous, People of Colour) women she has grown close with have provided ongoing connections during the past months. Recently she reached out to friends and others in the community creating a small series of lino cuts and poetry prints and sending them out as a reminder to others that people are out there, like herself, who care about them.
Currently based in Toronto, most of Grier's favourite artists are Indigenous creators from Alberta, with a particular fondness for the not-for-profit printmaking artist collective SNAP: the Society of Northern Alberta Print-Artists.
Funding for artists is what Grier says is the biggest challenge young artists face today. She is receiving encouragement from the Banff Centre for Arts and Creativity as part of RBC's Emerging Artist Project, helping underscore the "importance of art for people, cultures and society as a whole," she says.
Commenting on the program last year, Reneltta Arluk, Director, Indigenous Arts, Banff Center, said, "With the support of RBC, our Indigenous Arts programs will continue creating greater opportunities for emerging Indigenous artists — further strengthening Indigenous voices on the Canadian and global landscape."
Asked where she sees herself in five years, Grier doesn't hesitate: "Anywhere where I have the freedom and opportunity to create Dene culture. I also have a huge passion for teaching — teaching printing would be my biggest dream."
More from the Creative Culture: Emerging Artists to Watch:
This article is intended as general information only and is not to be relied upon as constituting legal, financial or other professional advice. A professional advisor should be consulted regarding your specific situation. Information presented is believed to be factual and up-to-date but we do not guarantee its accuracy and it should not be regarded as a complete analysis of the subjects discussed. All expressions of opinion reflect the judgment of the authors as of the date of publication and are subject to change. No endorsement of any third parties or their advice, opinions, information, products or services is expressly given or implied by Royal Bank of Canada or any of its affiliates.