Alberta is at the heart of Canada's energy industry. With support from RBC's Tech for Nature, an Alberta-based coalition of innovators and organizations are working with local communities to advance solutions for a future-fit energy system.
Canada's electricity system is undergoing a massive shift. How Canada produces, moves, and uses electricity is significantly changing as a result of technological development and national efforts to reduce Canada's carbon footprint.
Part of this shift has seen regions like Alberta take a leading role in Canada's energy transition.
The Energy.AI Initiative is part of Alberta-based Energy Futures Lab (EFL), a coalition of organizations working to address climate change by accelerating technological and other innovative solutions in the energy system.
When RBC announced their support of Energy.AI through the RBC Tech for Nature program, Nneka Bowen saw a chance to apply her skills to environmental issues.
Now RBC's Managing Director in Calgary Commercial Financial Services for Energy Services, Public Sector, and Business Services, Bowen spent part of her early years in Nigeria, experiencing the effects of power outages, air pollution, and limited access to clean water.
In 2019 she became a member of the Energy Futures Lab fellowship program, made up of more than 60 of Alberta's innovators and influencers from industry, government, non-profit organizations, First Nations, academia and community interest groups.
Focusing on community-level connections
The EFL network connects many Alberta communities that are now or will experience the impacts of energy transition. As an energy-focused province, these communities see the opportunity to play a key role in Canada's future low-emissions energy system.
After exploring digital innovations that can be applied to support Alberta's clean energy sector, the EFL's Energy.AI Initiative concentrated on the social innovations needed to open up opportunities for the adoption of technology at the community level.
This focus at the community level came about after consulting with experts and thought leaders from across Canada's energy sectors on where the most support is needed, the greatest opportunities and barriers exist, and where the Energy.AI Initiative can provide the greatest value and impact.
Empowering Alberta's rural solar power producers
Alberta is one of the sunniest provinces in the country. This gives it considerable solar energy-producing potential; however, due to their smaller scale, many solar power producers (or "micro-solar" producers) in Alberta struggle to access carbon credits for reducing their emissions.
A successful EFL pilot aggregated generation from 43 rural solar installations in Alberta in order to access the emissions credit market. This project proved the viability of Distributed Ledger Technology (a.k.a. blockchain technology) to aggregate and verify smaller-scale solar energy production.
In addition to helping micro-solar producers, the program has the potential to enable a more secure, adaptable and accessible electricity system. This would address current electricity system challenges — fragmented IT solutions, limited access for distributed generation, and limited real-time data for the system as a whole.
The test's success could light the way for a future Alberta with a more adaptable, interconnected, and accessible electricity system. For consumers, it could mean a future where rural communities securely participate in clean power generation — and where they get to reap the economic benefits of lower energy costs.
The bottom line
To address carbon emissions on a local level, innovations like blockchain technology need to be accessible to more communities in Alberta and beyond.
With continued explorations into new technologies and ideas, Canadian innovators like Nneka Bowen and other Energy Futures Lab fellows could help other nations in accelerating Canada's collective transition to a future of sustainable and more affordable clean energy.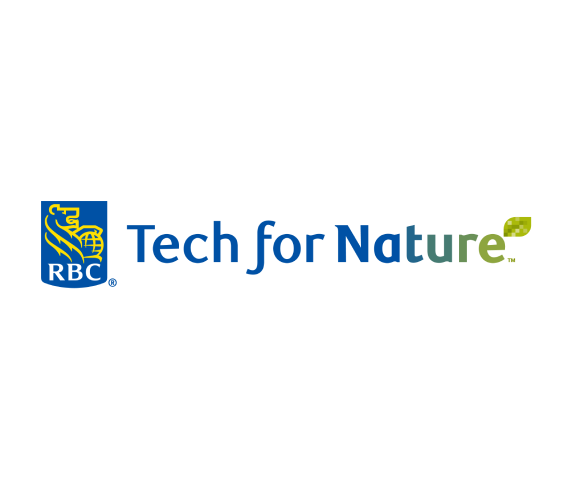 Energy Futures Lab's Energy.AI Initiative is supported by RBC Tech for Nature, a multi-year commitment to preserving the world's greatest wealth: our natural ecosystem. RBC is working with partners to leverage technology and innovation capabilities to solve pressing environmental challenges. To date, over 125 partners have benefited from $27 million in community investments. Learn more at rbc.com/techfornature
More from the Tech for Nature:
This article is intended as general information only and is not to be relied upon as constituting legal, financial or other professional advice. A professional advisor should be consulted regarding your specific situation. Information presented is believed to be factual and up-to-date but we do not guarantee its accuracy and it should not be regarded as a complete analysis of the subjects discussed. All expressions of opinion reflect the judgment of the authors as of the date of publication and are subject to change. No endorsement of any third parties or their advice, opinions, information, products or services is expressly given or implied by Royal Bank of Canada or any of its affiliates.