The signing ceremony occurred at Blackfoot Treaty Flats, the place where Blackfoot Treaty 7 (the Treaty) was signed in 1877. In 1910, the Government of Canada broke the Treaty when they permitted the illegal sale of half of Siksika Nation's reserve lands.
"The future is Siksika." That's what Chief Ouray Crowfoot (The Chief) says reflecting on the outcome of the land claim agreement Siksika signed last June. The signing ceremony occurred at Blackfoot Treaty Flats, the place where Blackfoot Treaty 7 (the Treaty) was signed in 1877. In 1910, the Government of Canada broke the Treaty when they permitted the illegal sale of half of Siksika Nation's reserve lands. Back then it was illegal for Siksika to hire a lawyer and file a claim, a barrier that persisted for 50 years, until 1960, when Siksika filed their claim. At the end of the very long 62-year process, Siksika secured a $1.3 billion settlement.
"My focus is Siksika and I focus on how I make my people and our Nation better," Chief Crowfoot continues. "A happy story isn't necessarily the true story. I think if we're going to move forward with Canada in partnerships, we've got to move forward and tell the complete truth," he concludes. While he is focused on advancing the interests of his people, the way his Nation negotiated their claim has served to advance the interests of all First Nations in Canada by way of a precedent-setting settlement, not just in size but in structure, that has increased the benchmark.
What came from the skilled negotiation was the largest one-time payment in Canadian history. While Siksika negotiated that, it was not mandatory to put the funds into trust. They still chose to do that and to set out four main "buckets" that align with the priorities of the Nation: a legacy, community development, distributions to community members and a land fund.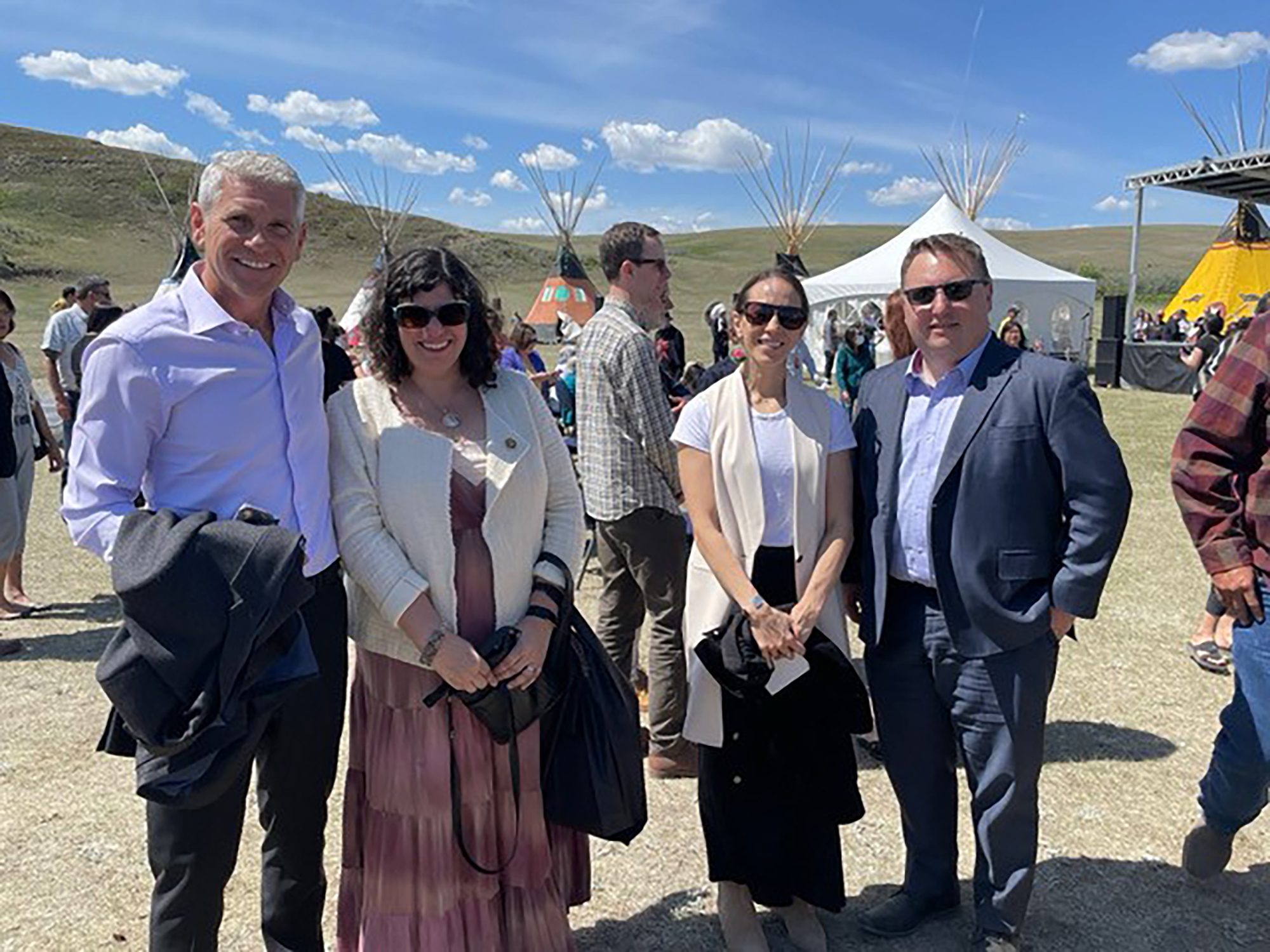 The team at RBC, led by RBC Royal Trust's Anthony Wright and RBC Philips, Hager & North's Gord Keesic, are proud of the relationship with Siksika. Aside from being a financial partner, last year, RBC donated $50,000 and created The RBC Indigenous Nursing Student Support Fund, which will help Siksika students participating in the Bachelor of Nursing — Indigenous Community Route (Iiyikinaami — Spirit Helper) collaborative program between Old Sun Community College and the University of Calgary.
"This settlement for Siksika Nation acknowledges that just 33 years after signing the Blackfoot Treaty, Canada illegally breached its obligations causing immeasurable harm for the next 112 years," says Wright, Regional Vice-President of Indigenous Wealth, adding, "As RBC Royal Trust accepts appointment as trustee for the settlement funds, I hope the settlement and this article serve as a reminder that agreements with Indigenous people must be honoured and respected, and hope that by showing up authentically and to listen, RBC Royal Trust can connect our clients with the resources and teams to make opportunities into realities."
The Chief himself earned a CPA (Certified Public Accountant) designation with an MBA and a MACC master's degree in accounting, and his fellow councillors also have impressive credentials, holding graduate degrees in law and other disciplines. His mother would often say, "Education is our modern day buffalo. We need to have a computer in one hand and a drum in the other hand." The Chief agrees, sharing, "It's not enough to be educated and forget about the traditional ways, or to be so traditional that you don't have education. You've got to marry the two together. I think that's the future and the direction that Siksika is going."
Looking back on how life has changed since the settlement, Chief Crowfoot says, "The priorities haven't changed. It's just now, some of those priorities are attainable." A Siksika that looks like infrastructure upgrades, expanded funding for community services, a new college so that the residential school the current college operates in can be turned into a museum and the addition of a new elders' lodge and health centre, to name a few.
"It's basically taking all of those things that we had, that we were 'getting by' with, and changing from a 'getting by' status to a 'thriving' status," he explains. Reflecting on the history of land theft, the pass system, residential schools, the banning of ceremonies, the Chief offers, "You beat somebody down for decades, their self esteem is going to go down and their self worth goes down. I think a lot of Indigenous people across Canada, they're used to living in not pristine conditions."
That's something he hopes will change, but not through charity. "I'm all for hand ups, not handouts," he clarifies. In the end, Chief Crowfoot firmly believes the future is Siksika, and that it starts with both truth and reconciliation, with the empowerment of education and with the wisdom of tradition. It took 112 years from the breach and 62 years for their claim to make its way through the courts to a landmark settlement, and now that his community can get what it needs with those funds, he believes they will never have to settle for "just getting by" again.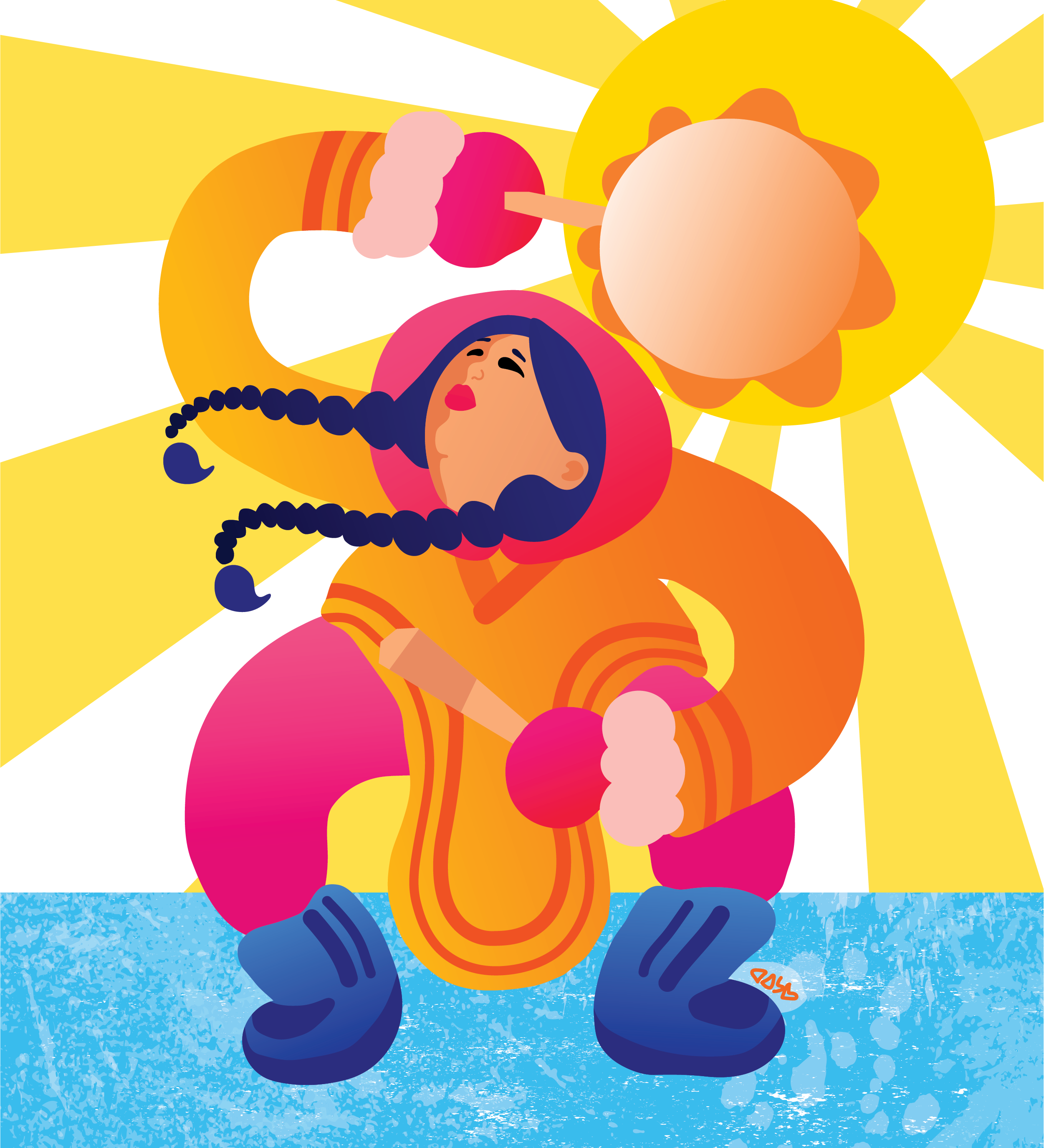 Discover how RBC is partnering with Indigenous communities to make a difference
Celebrating the unique heritage, diverse cultures and outstanding achievements of Indigenous Peoples.
More from the A Chosen Journey:
This article is intended as general information only and is not to be relied upon as constituting legal, financial or other professional advice. A professional advisor should be consulted regarding your specific situation. Information presented is believed to be factual and up-to-date but we do not guarantee its accuracy and it should not be regarded as a complete analysis of the subjects discussed. All expressions of opinion reflect the judgment of the authors as of the date of publication and are subject to change. No endorsement of any third parties or their advice, opinions, information, products or services is expressly given or implied by Royal Bank of Canada or any of its affiliates.