"Since moving to a new city and starting a new chapter of my life, I've learned so many things about myself. I have grown far more than I expected to in this amount of time." - Mairi Denny
"Since moving to a new city and starting a new chapter of my life, I've learned so many things about myself. I have grown far more than I expected to in this amount of time," shares Sparrow Couchie. She was born in North Bay, grew up in Moosonee, Ontario and served as Student Trustee for the James Bay Lowlands Secondary School Board in her senior year. Now with the support of the RBC Future Launch Scholarship for Indigenous Youth (previously known as the RBC Indigenous Student Award), she's hard at work studying business administration at Laurentian University in Sudbury.

RBC has been providing scholarships in recognition of Indigenous student academic excellence and community involvement through this scholarship program for 30 years. "This scholarship is designed specifically to serve the needs of Indigenous youth. Helping the leaders of tomorrow have equal opportunity today is critical to building more inclusive companies and communities that can achieve their greatest potential," says Mark Beckles, Vice-President, Social Impact and Innovation, RBC. To date, more than $1.9 million has been awarded to 218 Indigenous youth from First Nations, Inuit and Métis backgrounds.
With a scholarship worth up to $10,000 a year for up to four years, Couchie is thriving in her program with one less thing to worry about as she strives towards making her dreams come true. "Having this scholarship relieved a lot of financial stress. I don't have to be concerned about whether I can continue affording this education. I won't take that for granted," she confides.

Mairi Denny, who is Mi'kmaq and a member of Eskasoni First Nation, from Cape Breton, Nova Scotia, shares her Future Launch experience. "This scholarship has made a huge difference in my life because I am able to purchase things that help in my schooling. It will also help me in the future when I move away for law school. I will not have to worry about income and jobs, and instead I can prioritize my time towards my studies and pursuing a career in Indigenous law," she explains.
Denny is pursuing a three-year bachelor of arts (BA) with a focus on Mi'kmaq studies and political science at Cape Breton University. When she's not studying, she's working on her new online small business, Kmu'jeweye'l Designs, which sells handmade Indigenous beaded earrings and wooden laser-engraved cabochons for other beaders to use. "I am excited for what the future holds for me. My community has been so supportive since I have started just a year ago. Without my community, family and opportunities, I wouldn't be where I am today," she smiles.
Couchie and Denny are exemplary students and community members, and as they explore this new chapter of post-secondary education, they have RBC Future Launch Scholarships to help them turn the page.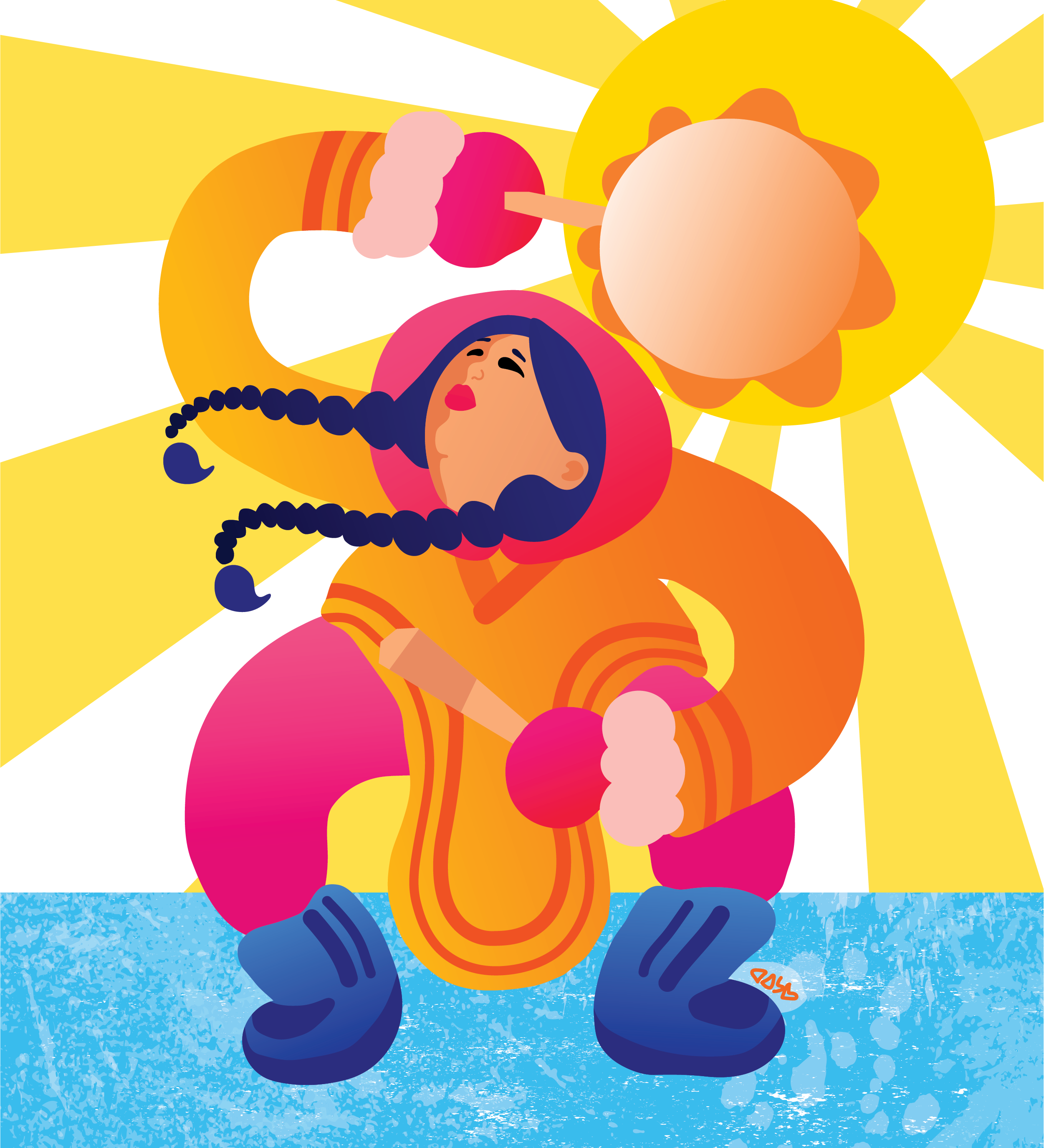 Discover how RBC is partnering with Indigenous communities to make a difference
Celebrating the unique heritage, diverse cultures and outstanding achievements of Indigenous Peoples.
More from the A Chosen Journey:
This article is intended as general information only and is not to be relied upon as constituting legal, financial or other professional advice. A professional advisor should be consulted regarding your specific situation. Information presented is believed to be factual and up-to-date but we do not guarantee its accuracy and it should not be regarded as a complete analysis of the subjects discussed. All expressions of opinion reflect the judgment of the authors as of the date of publication and are subject to change. No endorsement of any third parties or their advice, opinions, information, products or services is expressly given or implied by Royal Bank of Canada or any of its affiliates.