Looking for that straight-from-the-spa glow without ever leaving home? There are plenty of ways to create it, helping you unwind and feel rejuvenated under your own roof.
From a peaceful environment to soothing scents and textures, here are some simple tips and tricks that will leave you with that blissful spa feeling.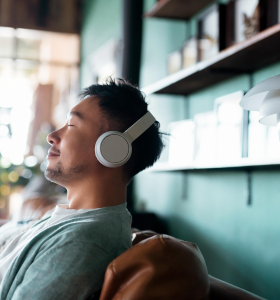 #1: Set the Mood
Before you get going, take a minute to set your sonic landscape. All you need is your phone and maybe a small speaker to fill your space with the right relaxing music to create the perfect headspace.
Check out some of these playlists for inspiration.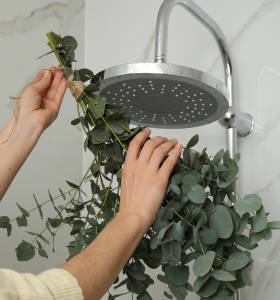 #2: Breathe it In
While you're in there, bring some extra relaxation to the shower by hanging some Eucalyptus leaves or using a few drops of essential oil on the wall of your shower, away from the reach of your shower head. The combination of steam and scent will have you feeling calm and relaxed in no time.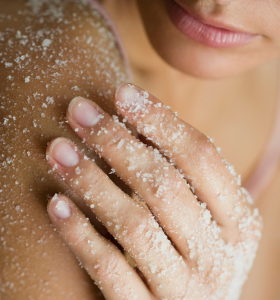 #3: Scrub-a-dub
Simple, relaxing, and affordable, a salt scrub is a great method of relaxation. Just rub from head to toe in the shower, and let the natural exfoliation bring tone and glow to your skin. You can buy a salt scrub, or even make your own with some sea salt.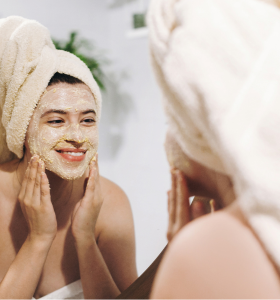 #4: Face Value
Simple ingredients like oatmeal, honey, avocado, and milk and yogurt can combine to form a soothing, enriching skin treatment right at home. Just, mix, match, and find the perfect treatment for your skin.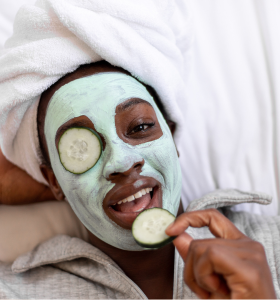 #5: Classic Cucumber
Classics are classics for a reason. Just put a slice over each eyelid and relax (keep that playlist from earlier going). The cool, relaxing feeling is nice, but it also serves to moisturize, reduce puffiness, and lighten up dark circles.
Well, there you have it. Hopefully after this assortment of home treatments you're feeling relaxed and refreshed.
This article is intended as general information only and is not to be relied upon as constituting legal, financial or other professional advice. A professional advisor should be consulted regarding your specific situation. Information presented is believed to be factual and up-to-date but we do not guarantee its accuracy and it should not be regarded as a complete analysis of the subjects discussed. All expressions of opinion reflect the judgment of the authors as of the date of publication and are subject to change. No endorsement of any third parties or their advice, opinions, information, products or services is expressly given or implied by Royal Bank of Canada or any of its affiliates.