Through the years, studies have shown us over and over again that doing good deeds makes us feel happier. There's something in consideration and kindness for others that unlocks something inside of us. So, if you want to spread good feelings today (and get a few for yourself while you're at it), here's a list of things to try.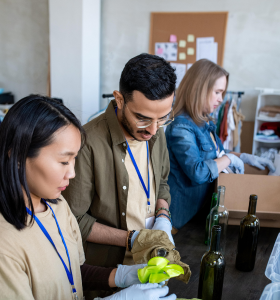 #1:  Share your time
Giving your time to a charity or organization you believe in can be a boost to your happiness and can do some genuine good in the world at the same time. See what speaks to you and discover a variety of opportunities online to volunteer by starting here.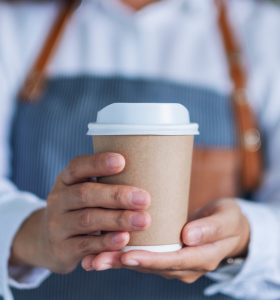 #2: Pay it Forward
It's funny how a simple gesture can go such a long way. The next time you're out buying a coffee offer to pay for the order of the next person in line. It'll cost a couple dollars, but you'll have the satisfaction of knowing you just made someone's day and that might just make yours.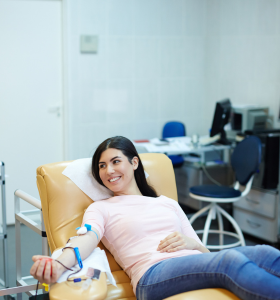 #3: It's in you to Give
For those who aren't too squeamish, giving blood is a great way to help your community and even save lives. It also comes with the most satisfying free cookie you'll ever taste. To get started in your area, click here.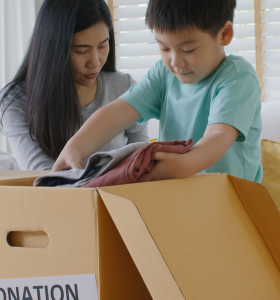 #4: Make a donation box
As the seasons change go through your closet and put everything you haven't worn for a while into a box/bag for donation. Children's coats, boots and mittens are always in demand but anything you have can find a useful second life.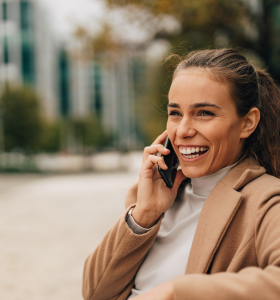 #5: Call that friend
There's nothing like reconnecting with a friend. For them, it's nice to hear an old and familiar voice. For you, it's nice hear the excitement on the other end of that call. You can talk, catch up and maybe even meet-up to make some new memories.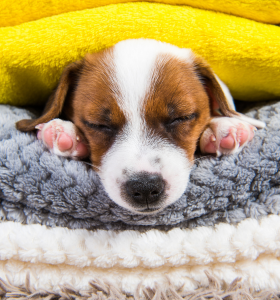 #6: Donate old linens to an animal shelter
Can't take your old sheets or towels to a donation centre? Don't throw them out, donate them to an animal shelter. They could make a perfectly good bed or toy for a furry companion as they wait for their forever home.
It feels good to do good. Hopefully this list has given you a few ideas to brighten your own day by making someone else's. And if someone happens to do something nice for you, you'll know exactly how to pay it forward.
This article is intended as general information only and is not to be relied upon as constituting legal, financial or other professional advice. A professional advisor should be consulted regarding your specific situation. Information presented is believed to be factual and up-to-date but we do not guarantee its accuracy and it should not be regarded as a complete analysis of the subjects discussed. All expressions of opinion reflect the judgment of the authors as of the date of publication and are subject to change. No endorsement of any third parties or their advice, opinions, information, products or services is expressly given or implied by Royal Bank of Canada or any of its affiliates.