A growing number of hip-and-happening hostels now offer deluxe amenities at surprisingly attractive prices. Here are eight that stand out.
While hostels were formally known as budget accommodations for young travelers willing to put up with cramped quarters and questionable cleanliness, over the past few years, hostels have been upping their game to appeal to a most discerning traveller.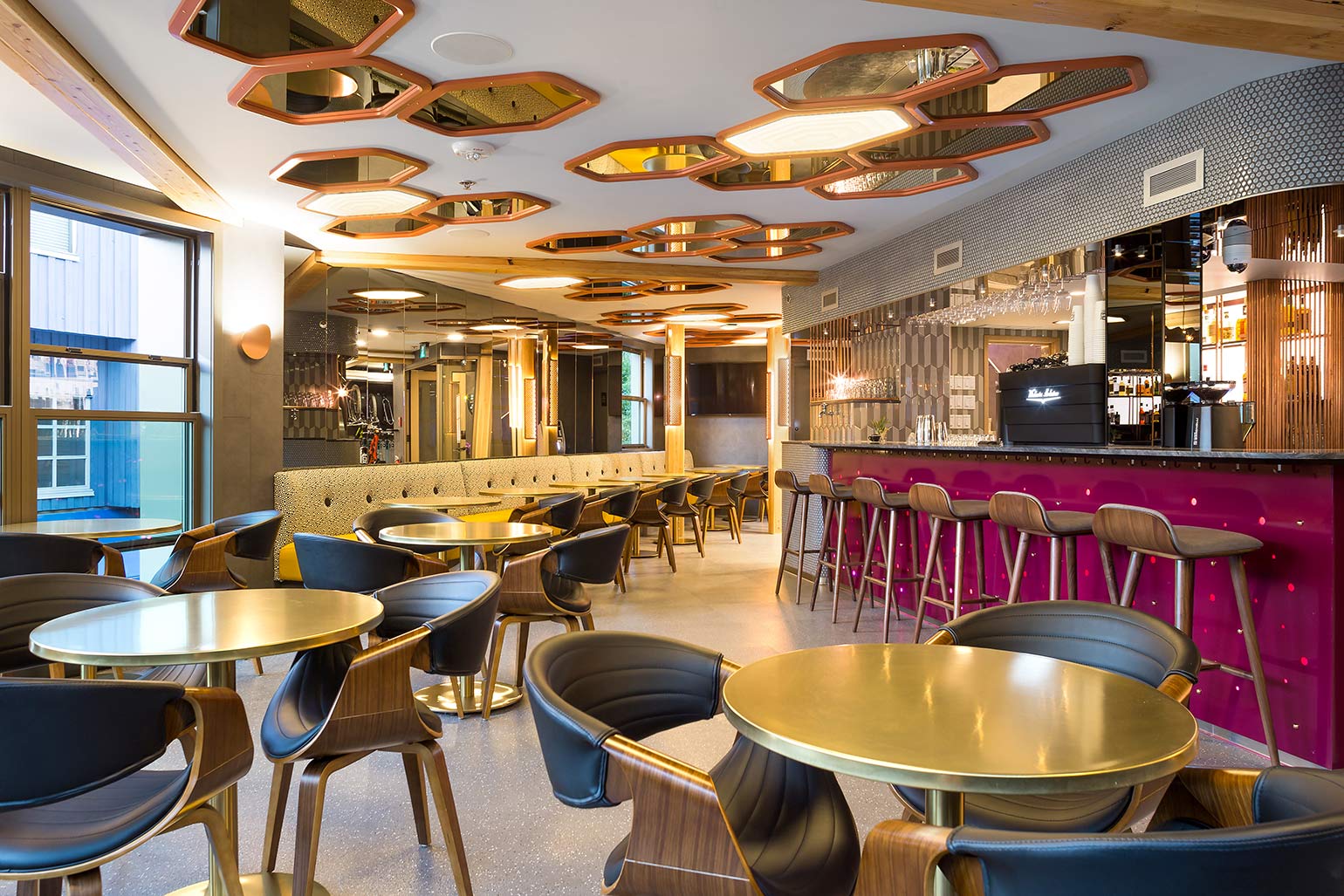 Photo credit: Pangea Pod Hotel
Pangea Pod Hotel, Whistler, BC
Taking inspiration from Japan's popular capsule hotels, Pangea Pod Hotel, is currently Canada's only pod hotel. Pangea bridges the gap between the community vibe of a traditional hostel and a boutique hotel thanks to its stylish decor, coffee bar and rooftop patio. The rooms are neatly stacked, complete with heavy curtains rather than doors. Inside you'll find a double bed, space for a suitcase and a lockable cabinet. Each suite has en-suite bathroom areas divided into four sections (shower, sink, toilet and changing area) to encourage privacy and discourage line-ups. And because it's Whistler, the Pangea Pod Hotel offers indoor racks for your mountain bikes and ski equipment.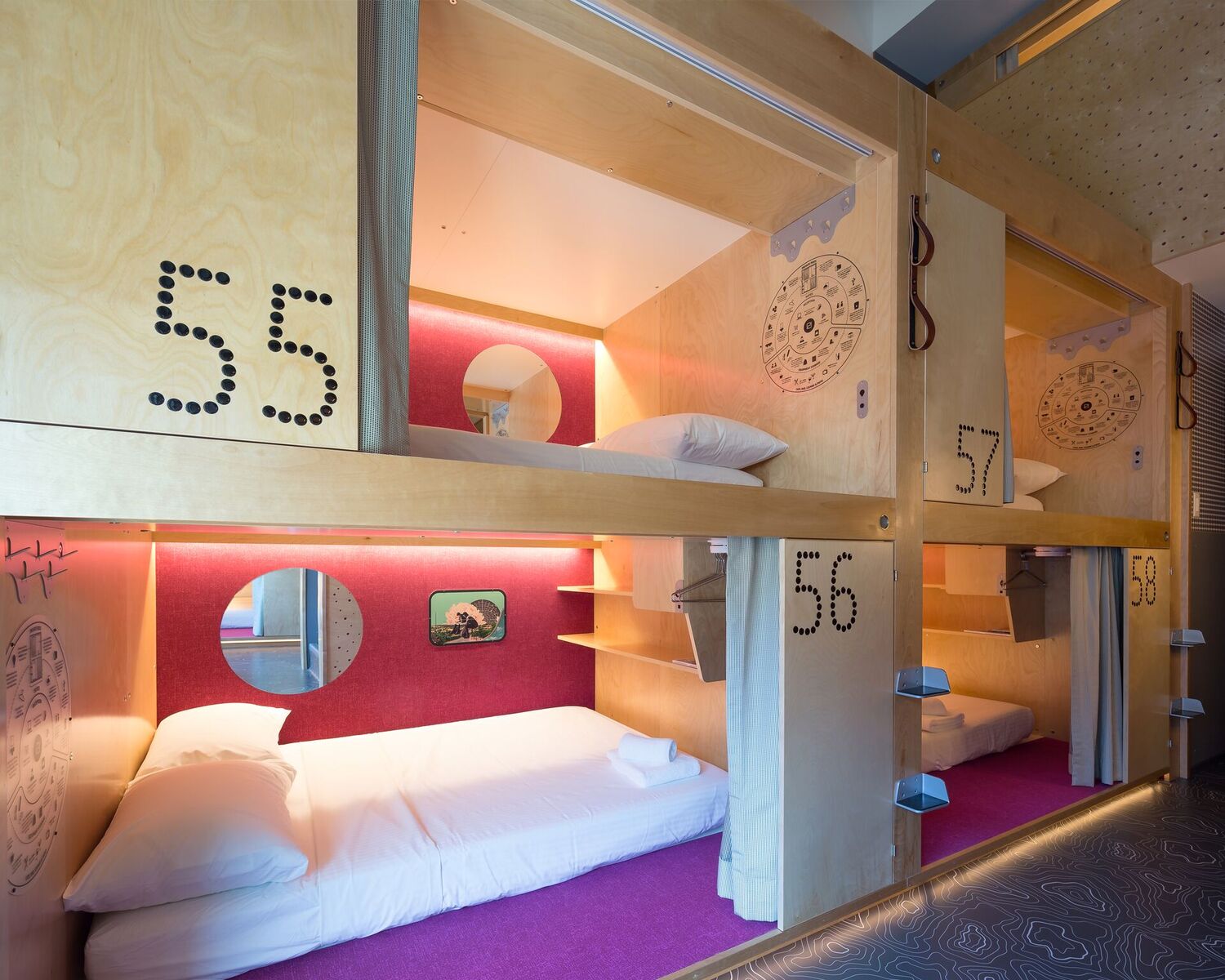 Photo credit: Pangea Pod Hotel
Photo credit: Brian W. Ferry
Sister City, New York City
Billing itself as "an experiment in essentialism," Sister City located in Manhattan's Lower East Side opens Spring 2019. Think of it as a hotel thoughtfully refined and reduced to zen-like essentials by the studio that created the Ace Hotels. Architectural Digest reports that the hotel's creative team took inspiration from, "Finnish saunas, Japanese bento boxes, prehistoric cliff dwellings, and John Cage's 4'33" — a musical composition that features no actual music, instead focusing on the surrounding silence." Sister City's designers used natural materials and a neutral colour palette to create a minimalist environment for travellers. Guests can choose from double, queen, king or double-sized bunk bed guest rooms.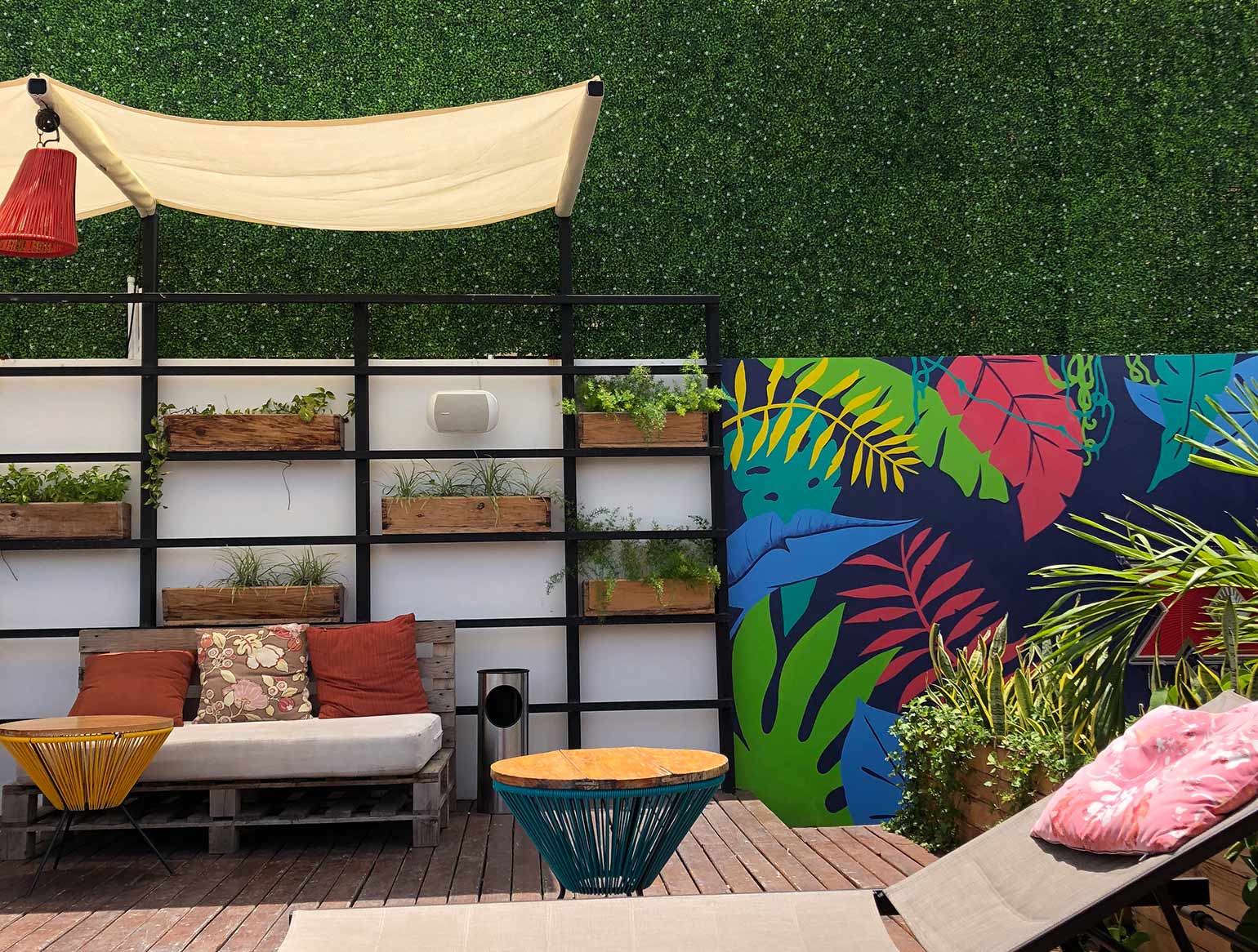 Photo Credit: Melanie Springer
Mayan Monkey, Cancun
Cancun has much to offer travellers, and for those going to explore ancient cultures, stunning beaches, nightlife, or cenotes, having a comfortable bed waiting is a must. The Mayan Monkey, Cancun is situated downtown, making it convenient for sightseeing, excursions, and shopping. Each room comes with state of the art amenities, access to the rooftop pool and bar, free breakfast and Mexican dinner.
For the more adventurous, the Mayan Monkey concierge can help you book tours to nearby eco parks and ruins, or facilitate snorkeling or diving trips.
Travel Tip: Be sure to check peak Spring Break periods (typically February – April) as Cancun can be a popular destination for college students.
Freehand Chicago, Chicago
The Freehand Chicago is a hybrid hostel/hotel that makes converts of people who swore they would never stay in a hostel. Located in the trendy River North area, the Freehand Chicago is housed in a 1920s art deco building, and offers a variety of room designs created by the popular Chicago design firm Roman and Williams. Rooms include private, group quads and even penthouse suites, all with en-suite bathrooms.
Downstairs, the award-winning Broken Shaker Bar is a perfect locale to sample craft cocktails and out-of-the-ordinary bar food, including Brussels sprouts with African rass el hanout and jelly drop grapes, and seared octopus with kabocha squash, chorizo, fennel and pickled carrots.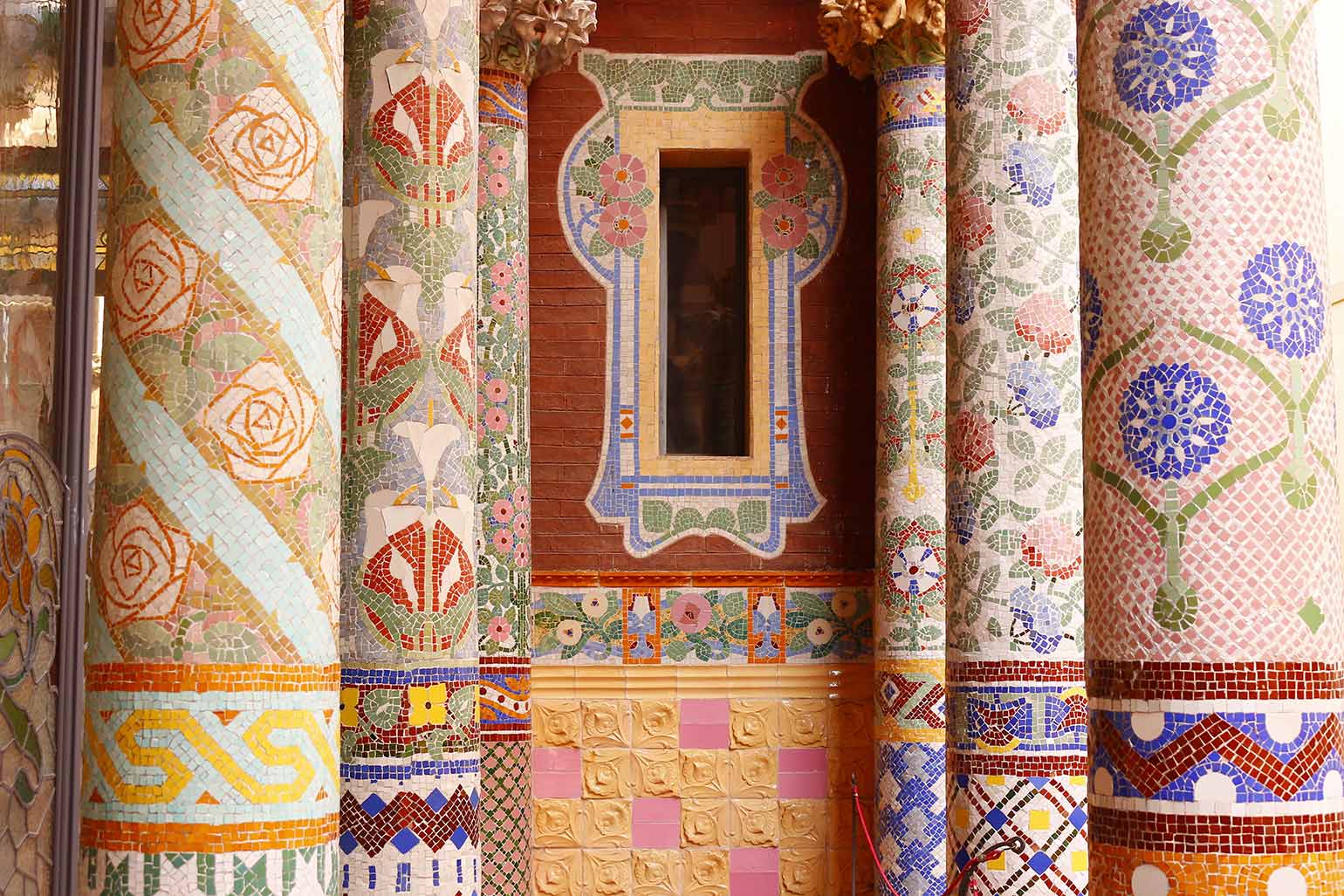 Hotel Casa Kessler, Barcelona
Just a ten-minute walk from Plaza Catalunya, Barcelona's city center, this recently opened boutique hostel melds old-world charm with modern amenities. Set in a lovingly restored art nouveau building, it features original mosaic floors and ornate ceilings from the 19th century. Travellers opting for a private suite will find bright rooms with a sitting area, a private bathroom and kitchenette. Casa Kessler's treasure is its spacious private apartment; a quirky mix of mix of vintage and modern furnishings, it features two bedrooms, a balcony and a large bathroom and kitchen. The hotel's friendly staff sometimes offers walking tours of the nearby Gothic Quarter.
Good Morning Lisbon Hostel, Lisbon
Known for it's friendly staff, Good Morning Lisbon Hostel, has won multiple global awards and certificates of excellence from the hospitality industry. Located in the Praça Restauradores in central Lisbon, Good Morning Lisbon Hostel offers views of the area's art deco buildings like the Eden Teatro and 17th century architecture, as well as the Restauradores obelisk, built to commemorate Portugal' independence from Spain in 1650.
In addition to the usual hostel accommodations, the Good Morning also has a private apartment for those looking for an exclusive retreat in the heart of Lisbon. The Apartment comfortably houses four travellers, and is located on a quiet pedestrian street a short walk from the main Hostel. Amenities include a full kitchen, a separate living room, and a full bath with jacuzzi.
Mama Shelter, Paris East
Mama Shelter, Paris East is a fusion between a boutique hotel and a high-end hostel, with a range of rooms from small to XXL family rooms they call, "Simple, honest and a little bit hip." Created by the family behind Club Med, the Mama Shelter concept focuses on hospitality and a family feel for guest stays. The Paris East location sports rooms designed by Philippe Starck and a lobby restaurant with dishes created by Michelin-starred chef Guy Savoy. The concept has expanded to nine locations around the globe.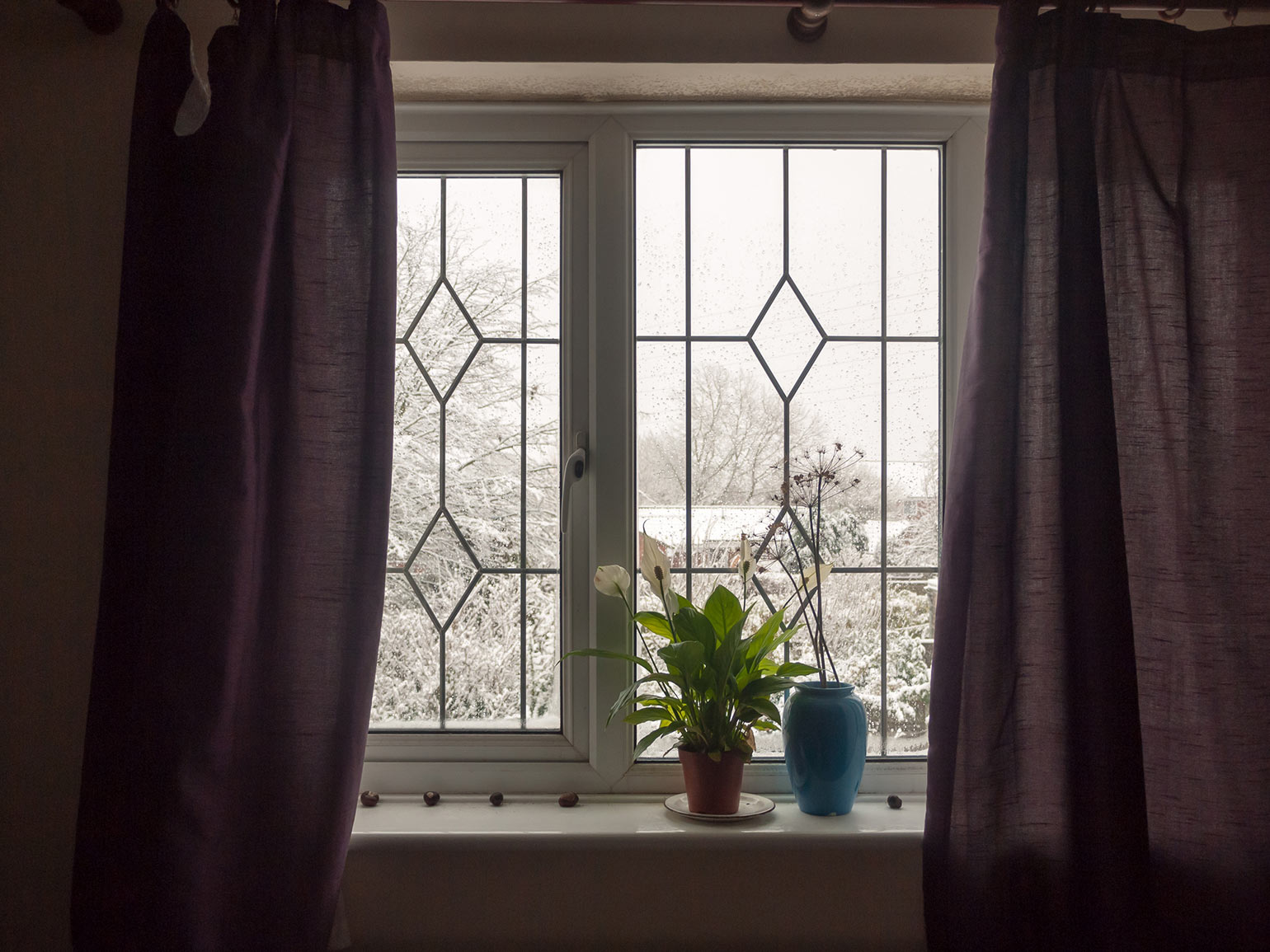 Kex Hostel, Reykjavik
Iceland's hottest hostel, Kex is as famed for its quirky vibes as it is for its warm, friendly welcomes. Billing itself as the "social hostel" in Reykjavik for those who want to meet fellow travellers, Kex is located along the harbour in a former biscuit factory. Offering guests cooking facilities, as well as a full-service gastropub, Sæmundur í Sparifötunum, Kex celebrates its historic roots with décor made from reclaimed materials and found objects.
In addition to a selection of private rooms, dorms and family rooms, many with ocean views, the hostel provides travellers with the opportunity to enjoy adventures like heli skiing, glacier hiking, and lava tubing.
This article is intended as general information only and is not to be relied upon as constituting legal, financial or other professional advice. A professional advisor should be consulted regarding your specific situation. Information presented is believed to be factual and up-to-date but we do not guarantee its accuracy and it should not be regarded as a complete analysis of the subjects discussed. All expressions of opinion reflect the judgment of the authors as of the date of publication and are subject to change. No endorsement of any third parties or their advice, opinions, information, products or services is expressly given or implied by Royal Bank of Canada or any of its affiliates.