While summer has the most tourists, it's in spring that Paris really shines.
Parisians — just emerging from France's cold, dark winters and not yet overwhelmed by tourists —seem to be at their warmest and most welcoming in March, April and May. Indeed, there's an infectious giddiness in the air in the capital of romance during the shoulder season. Here are some suggestions to help you make the most of your springtime sojourn.
With the hours you save not waiting in line, you'll have even more time to linger over a café and people watch at some of the city's quintessential sidewalk bistros.
Front of the Line
Arguably, one of the main attractions of visiting Paris in the spring is the lack of crowds. Sure, the nights can be a little cool and you may need to have an umbrella at the ready, but the fact that you can walk the city's picturesque, wide boulevards without fear of feeling like a sardine goes a long way to make up for a few raindrops.
Take advantage of fewer tourists to visit the main attractions. Not only are entrance lines faster-moving or non-existent, you often won't have to gaze at some of the world's most amazing works of art over a sea of bobbing heads.
With the hours you save not waiting in line, you'll have even more time to linger over a café and people watch at some of the city's quintessential sidewalk bistros. Or combine the best of both worlds and linger over a meal while taking in a view that only Paris could provide by booking a meal at La Ciel de Paris. Perched 700-feet high in Montparnasse Tower, the restaurant offers one-of-a-kind panoramas of Paris, including the Eiffel Tower, which looks especially stunning lit up at night.
Parks and Rec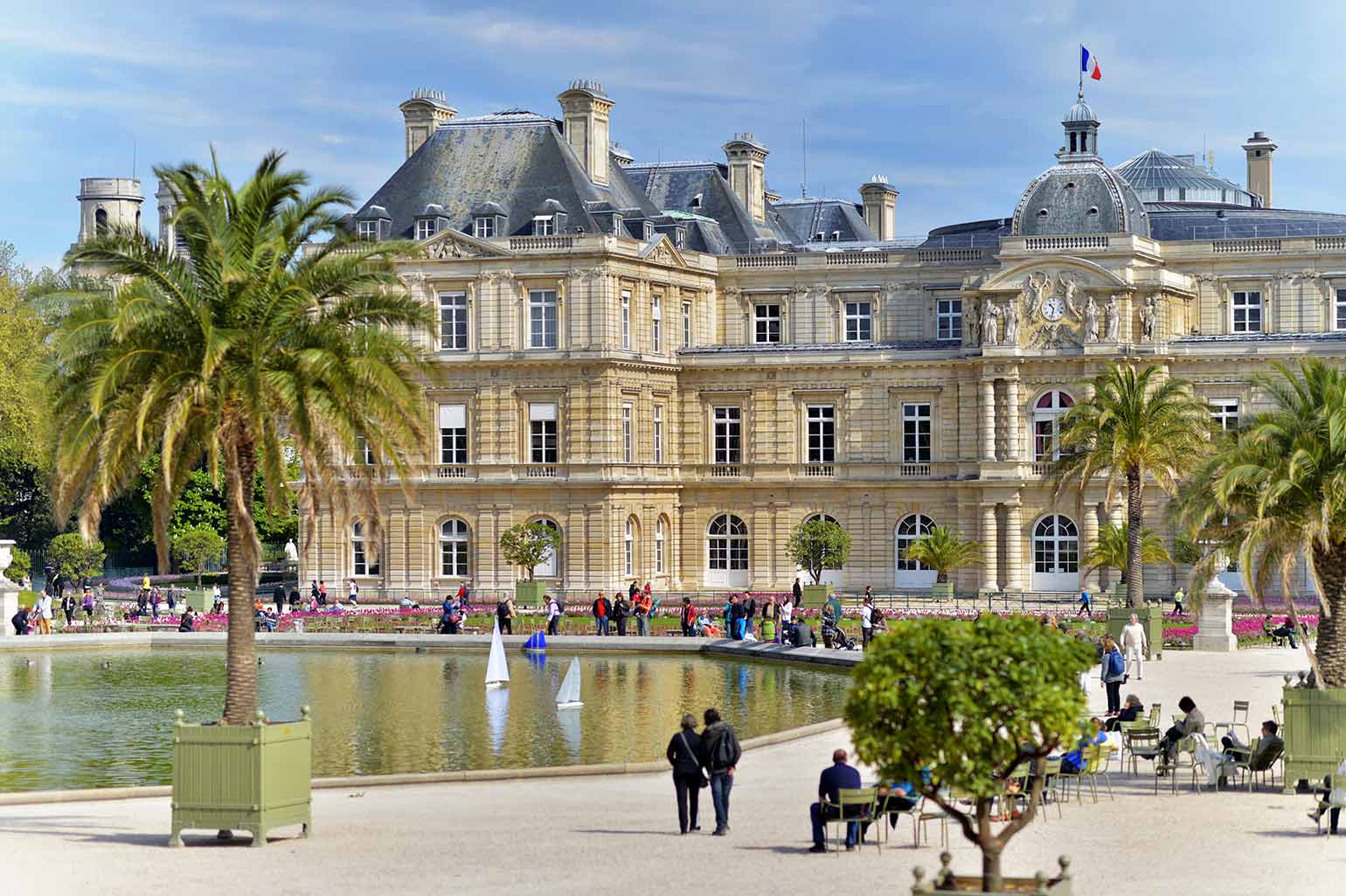 While travellers tend to focus on Paris' outstanding collection of indoor art, an equal abundance of beauty of a more organic nature can be found in its parks.
Spring is prime time to meander through the verdant riches of (the city's oldest and largest garden), Jardin du Luxembourg and Jardin des Plantes. Coming alive in budding bloom, the greenspaces found throughout Paris seem to mimic the populace as they hum with new life and bid winter adieu.
Feel like a local by going for a jog in the early morning in the Luxembourg or the Tuileries. If you're traveling with kids, you won't want to miss the little-known Ménagerie, the zoo of the Jardin des Plantes, which features hundreds of species, including red pandas, leopards and orangutans.
Shopping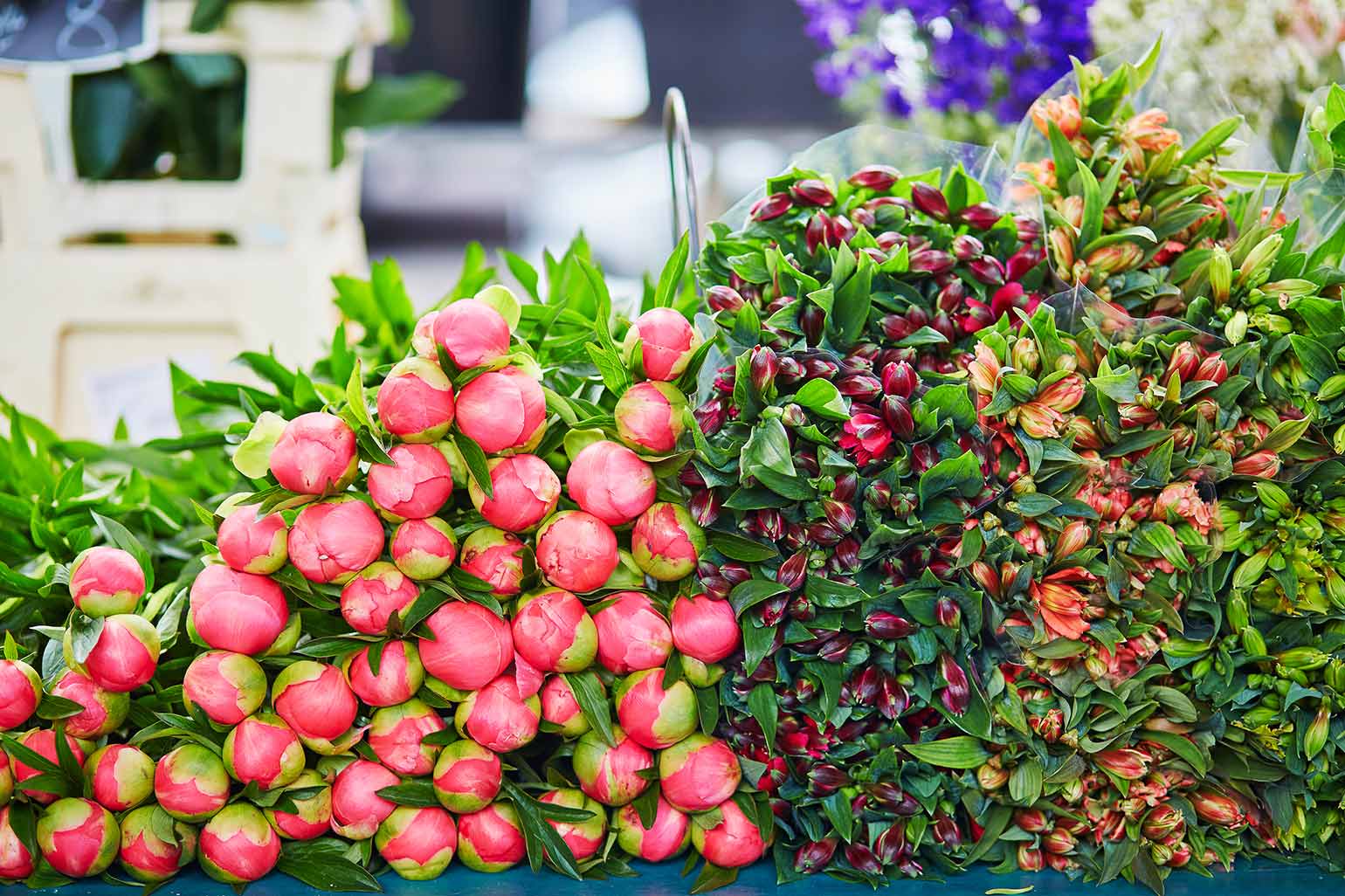 The fashionable rue de la Paix, is where you go for top-tier luxury goods like Louis Vuitton, Dior and Bulgari. Though crowds usually make it difficult to gaze longingly and admire the carefully crafted window displays along the street, spring's cooler temperatures and sparser crowds are the perfect recipe for a lingering pace and snapping photos.
If window shopping is not your thing, Paris has an abundance of places to shop affordably at unique markets throughout the city that also offer an unparalleled opportunity to engage with locals, buy and sample authentic foods and people watch.
One of the most popular markets is the marché aux puces de Saint-Ouen. While most well-known for its assortment of antiques, it's also a great place to find art and vintage clothing. For something more unique, check out Paris' Flower market, which is ideally located along the Seine near Notre-Dame Cathedral. In operation for over two centuries, this is where Parisians come to find the perfect bouquet for that special someone. Locals are especially drawn to the market at spring time when the sights and smells of the myriad flowers are the perfect antidote to any remaining winter chills. On Sunday, it also features a bird market.
With its great café culture, you can find a cozy café and delicious bakery on nearly any street in the city, but to really indulge your hankering for French flavor head to Marché Bastille. It's one of the largest food markets in Paris and a wonderful place to go when you want to feast on a smorgasbord of Parisian flavors. It's especially well known for its collection of cheeses.
Get to Know a Neighborhood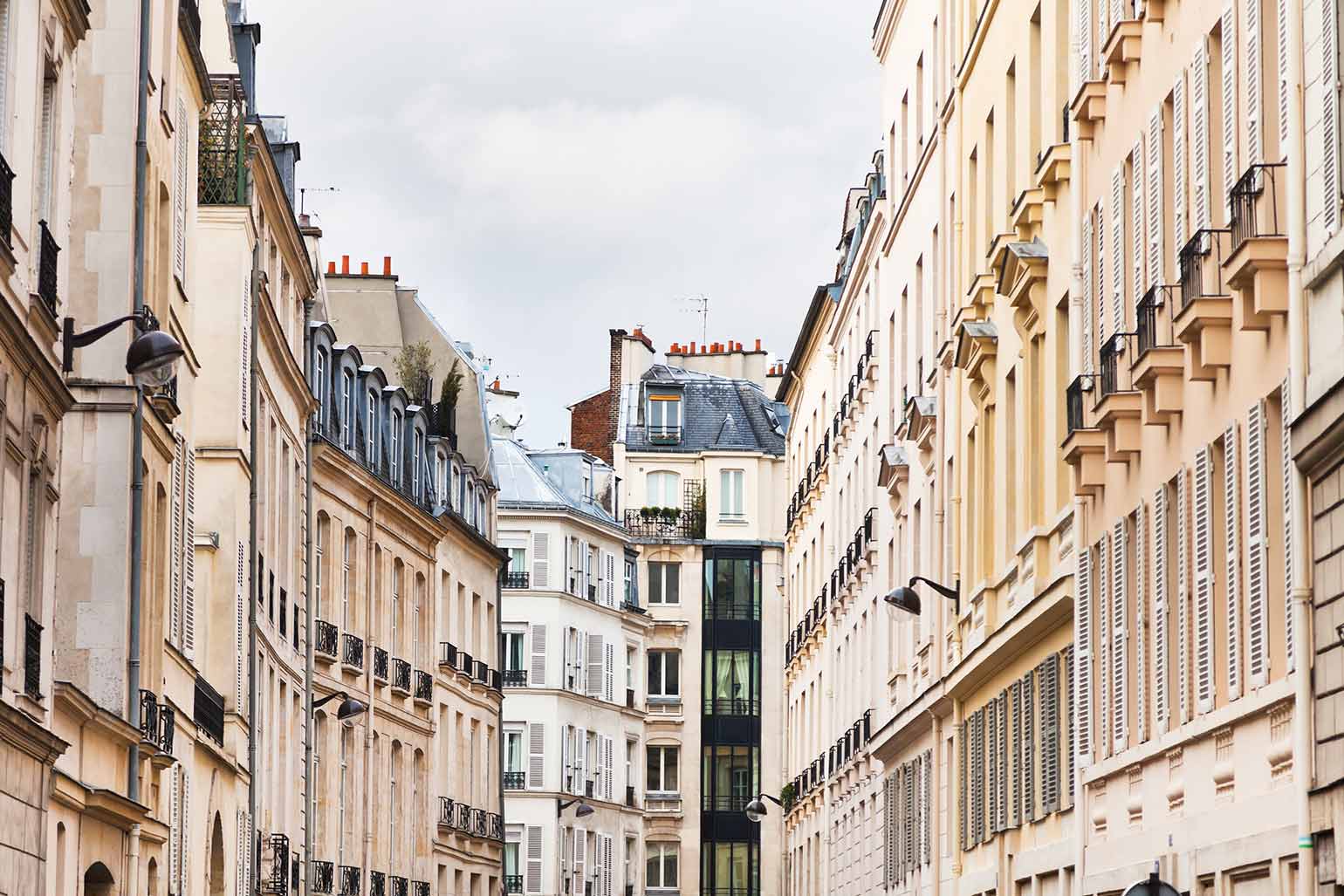 Enjoy the time you saved by avoiding line-ups and embrace the city's more welcoming off-season tempo with an in-depth exploration of a neighborhood. One of the most stroll-worthy and beloved by locals for a promenade is Le Marais, which spans the city's 3rd and 4th districts (or arrondissements as they're known in Paris).
You'll find a little bit of everything in this area, with lots of medieval architecture, cobblestoned streets and trendy cafés adding to the ambiance of your adventure. Be sure to visit the marvelous Musée Picasso. Often overlooked by tourists, it holds over 5,000 of the artist's paintings, sculptures and etchings.
An even more overlooked but equally intriguing museum in the Marais is the Musée de la Chasse et de la Nature. Dedicated to the history of hunting and the hunted, this charmingly offbeat museum offers insight into the more eccentric side of Paris.
Le Marais also houses one of the city's oldest and most beautiful public squares: Place des Vosges. While there, take a tour of Victor Hugo's apartment, which is now a museum, and then relax with a picnic in the square's garden area (it's one of the only places in Paris where you're allowed to sit on the grass).
There's also lots of great shopping in the Marais, which has a unique mix of high-end boutiques and consignment clothing stores. If you're pressed for time, you can find a little bit of everything at the department store BHV. The real treasure trove for shoppers in the neighborhood, however, is Fleux'. The trendy home décor store is France's version of Ikea, but be warned: it's almost impossible to leave without buying a few objects d'art so make sure to leave room in your suitcase.
Enjoy the time you saved by avoiding line-ups and embrace the city's more welcoming off-season tempo with an in-depth exploration of a neighborhood.
Paris' Secret Waterways
A walk along the Seine is always nice, but head to the city's lesser-known waterway, the Canal St. Martin, which links the Canal de l'Ourcq with the Seine. The serene, nearly 5-kilometer long canal dates back to the 19th century and is a perfect setting for a romantic waterside picnic.
Located in the 10th arrondissement, an afternoon trip to see the canal is the perfect excuse to check out one of Paris' most interesting up-and-coming areas. Once avoided as one of the city's "rougher" districts, the neighborhood is now an eclectic mix of working class, young families and university students and has evolved into one of Paris' hippest neighborhoods. It's peppered with cool, independently owned clothing stores, bars and restaurants. Taste for yourself what the area has to offer at Hai Kai, a funky restaurant with an ever-changing fresh menu, an extensive wine list and a friendly resident pooch who sits stoically by the kitchen as those around him feast.
This article is intended as general information only and is not to be relied upon as constituting legal, financial or other professional advice. A professional advisor should be consulted regarding your specific situation. Information presented is believed to be factual and up-to-date but we do not guarantee its accuracy and it should not be regarded as a complete analysis of the subjects discussed. All expressions of opinion reflect the judgment of the authors as of the date of publication and are subject to change. No endorsement of any third parties or their advice, opinions, information, products or services is expressly given or implied by Royal Bank of Canada or any of its affiliates.