Seattle is a dynamic city known for its vibrant waterfront and surrounded by the natural beauty of mountain vistas. If you have 48 hours to explore America's, "Emerald City" put these adventures on your itinerary.
Tip: Seattle has quite a few hills, so be sure to pack comfy shoes if you plan to walk around to see the sights.
Day One
Morning
Seattle offers enough variety of hotels for every kind of traveller. For convenience, the Inn at the Market is the only hotel located within the famous Pike Place Market. If you're an art lover or musician, book at the Hotel Max. The lobby boasts a world-class art collection and the work of local photographers adorns each floor. There is one floor of rooms with turntables and vinyl — if you love what you hear you can purchase a copy as a unique souvenir.
If you're renting an Airbnb choose from the Pike Place Market neighbourhood or Capitol Hill, a trendy area with hip bars, restaurants and indie stores for browsing.
After a good night's sleep, start your Saturday with a caffeine fix at the original Starbucks, opened in 1971. If you're staying at the Inn on the Market, it's just a short walk. Once there, wander through the Pike Place Market. Established in 1907 and celebrating 110 years in 2017, this is Seattle's original farmer's market with specialty foods, crafts and other items for sale.
Before leaving Pike Place Market, check out the Post Alley Gum Wall. True to its name, it is a wall completely covered in chewed gum. Recognized as a tourist attraction around 1999, the wall has been collecting the contributions of visitors from around the world ever since. You can leave the city of Seattle a souvenir of your own!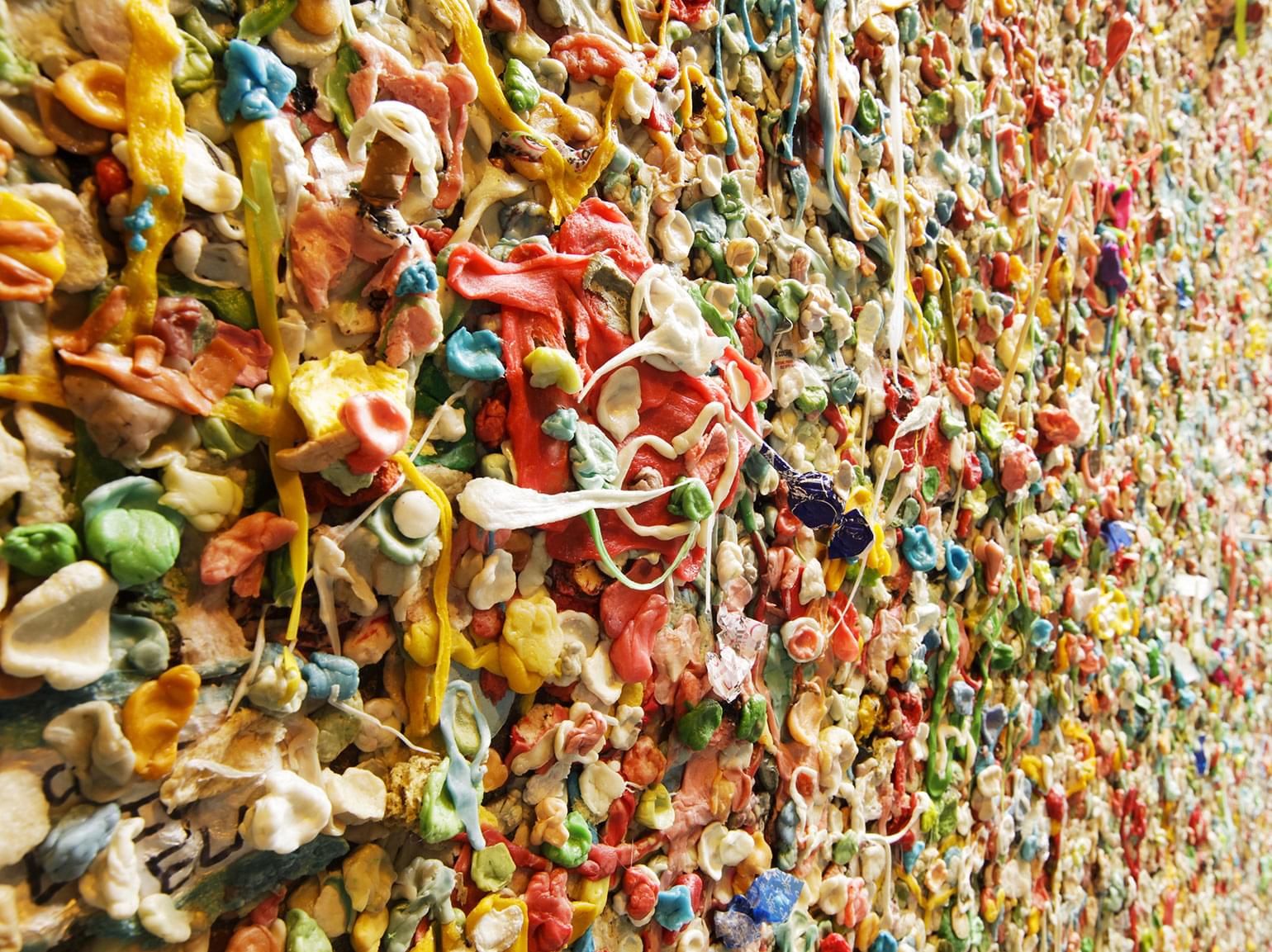 After browsing in the market, dine on Italian-American fare with lunch at the Pink Door, along the quaint post alley at Pike Place Market. Or try the Crêpe Café Eatery Winery for a wide selection of mouthwatering gourmet crêpes, both savoury and sweet. To put the "sea" in Seattle, try Sunfish Seafood. Owned by two friendly brothers, locals rave about the fish & chips and fish kababs — and the outstanding service.
Afternoon
Begin your afternoon with a stroll through the Olympic Sculpture Park, part of the Seattle Art Museum. The largest green space in downtown Seattle features a diverse selection of works by influential artists from the past half-century.
The park is on the way to the colourful Chihuly Garden and Glass, located at the foot of the Space Needle. Showcasing the work of Dale Chihuly, these incredible blown-glass creations are stunningly intricate and truly exquisite.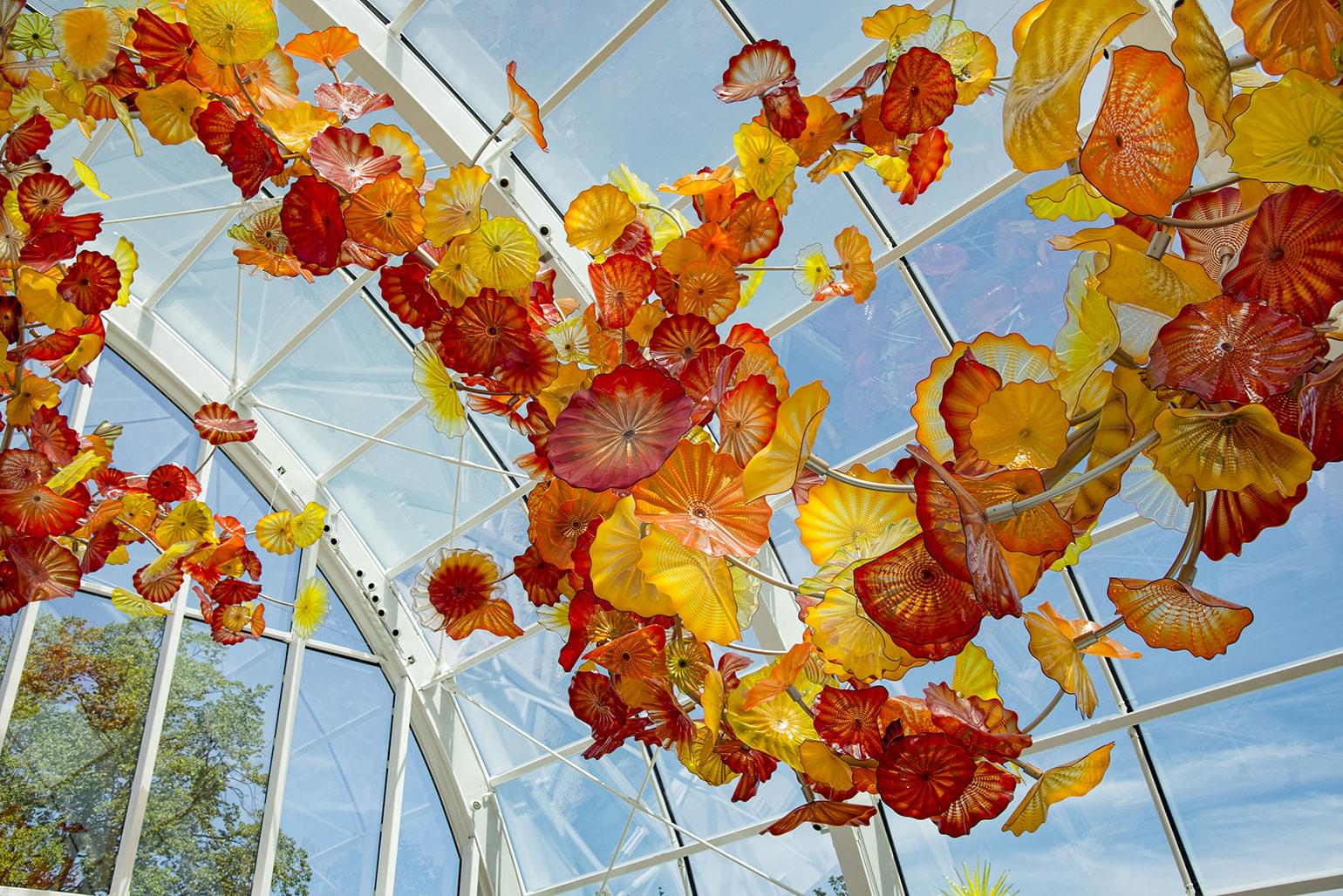 As the afternoon light turns to dusk, plan to watch the spectacular sunset atop the Space Needle, Seattle's iconic landmark. Built in 1962, it towers almost 200 metres and offers breathtaking views.
Tip: If you're going to Chihuly Garden and Glass and the Space Needle, check out the combination pass option and save.
Evening
For a stunning view of the Emerald City, have dinner and drinks at the rooftop Mbar looking out over beautiful South Lake Union, Queen Anne Hill and North Capital Hill.
Once dinner is done, top off the evening with live music at The Crocodile, a club that opened in 1991 and hosted bands such as Nirvana, Pearl Jam, Cheap Trick and R.E.M.
Day Two
Morning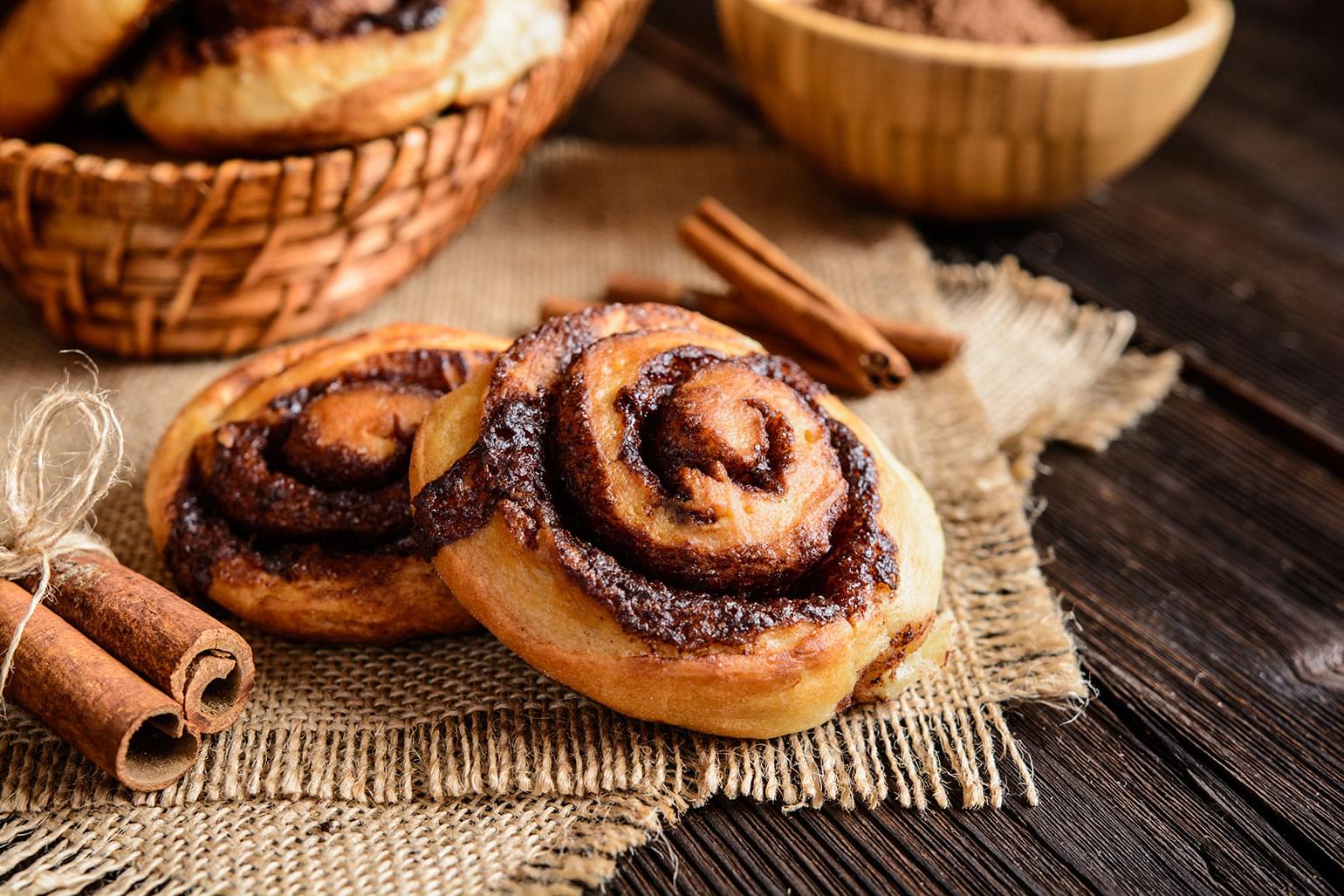 After a late night of music, a breakfast of coffee and the best croissants in the city is waiting for you at Bakery Nouveau. Or visit Porchlight Coffee and Records, a shop on Capitol Hill that sells new and used vinyl along with specialty coffee.
Did you know that you can use your RBC Avion® Visa card to book your flight, hotel and car rental to Seattle using your RBC Rewards® points?
For a touch of local lore, check out the legendary Fremont Troll, "Under the bridge at the center of the universe." Trolls are part of Scandinavian folklore and Fremont is a mysterious place – legend has it that there have been troll sightings in the area since the building of the Aurora Bridge back in 1932. The truly adventurous will enjoy this trip of discovery.
To get an elevated view of the city, go "flightseeing" on a scenic Seattle seaplane. You'll view Ballard Locks, The University of Washington, Bill Gates' Estate, downtown Seattle and more.
For a chic shopping experience, visit the Madison Park Shops and Boutiques. The delightful downtown area is home to charming shops — from chic clothing to home décor, vintage items, gifts and more. Once you've worked up an appetite, enjoy lunch at the Madison Kitchen with it's delicious variety of deli sandwiches. Take it to go and eat in Madison Park or at the beach overlooking the lake.
Now that you've seen the view from the air, get a new perspective on the city with Beneath the Streets, a tour of the historic city centre under the streets of Seattle. Found below Pioneer Square, you'll see the shops, bars and hotels from Seattle's earliest days, a surprising view of the beginnings of this lively city.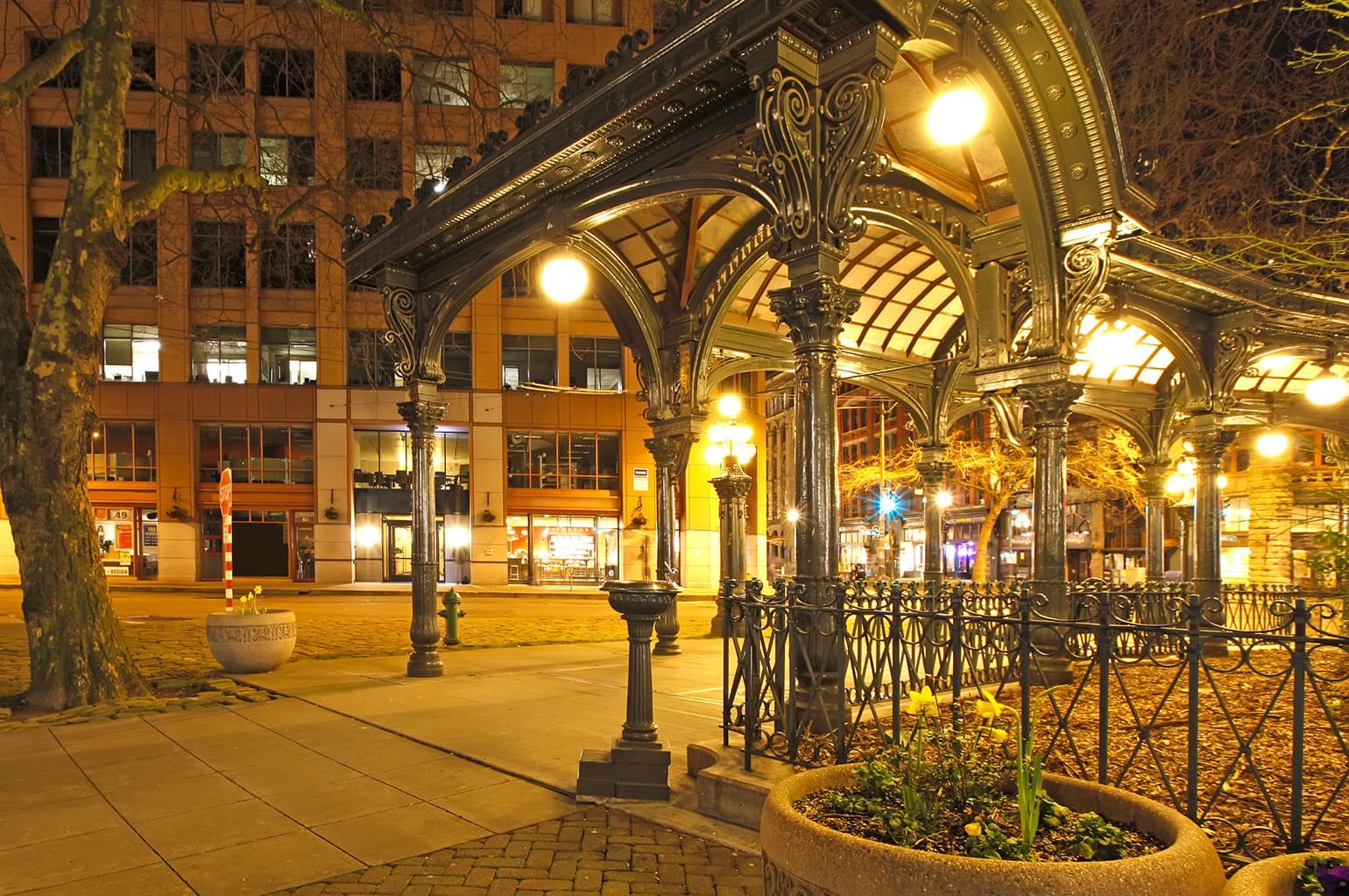 For dinner, make a reservation at any of the fourteen Ethan Stowell restaurants, offering a variety of foods – Italian, French, seafood, pub fare and more. Whatever your taste, you'll find your ideal eatery.
There is so much to see, do and discover in Seattle, you will soon be booking your next trip back!
If you're visiting from Vancouver, consider planning a road trip to nearby Oregon. Take a look at our "Vancouver to Oregon" guide to make the most out of your trip.
This article is intended as general information only and is not to be relied upon as constituting legal, financial or other professional advice. A professional advisor should be consulted regarding your specific situation. Information presented is believed to be factual and up-to-date but we do not guarantee its accuracy and it should not be regarded as a complete analysis of the subjects discussed. All expressions of opinion reflect the judgment of the authors as of the date of publication and are subject to change. No endorsement of any third parties or their advice, opinions, information, products or services is expressly given or implied by Royal Bank of Canada or any of its affiliates.