White sandy beaches, seaside resorts and old-school fun are closer than you might think.
Looking for a summer beach vacation, but want to avoid flying the family? Consider hitting the road! There are some fantastic beaches and seaside towns within a day's drive of the GTA, making them perfect road trip destinations — no matter what kind of getaway you're looking for.
1) Ogunquit, Maine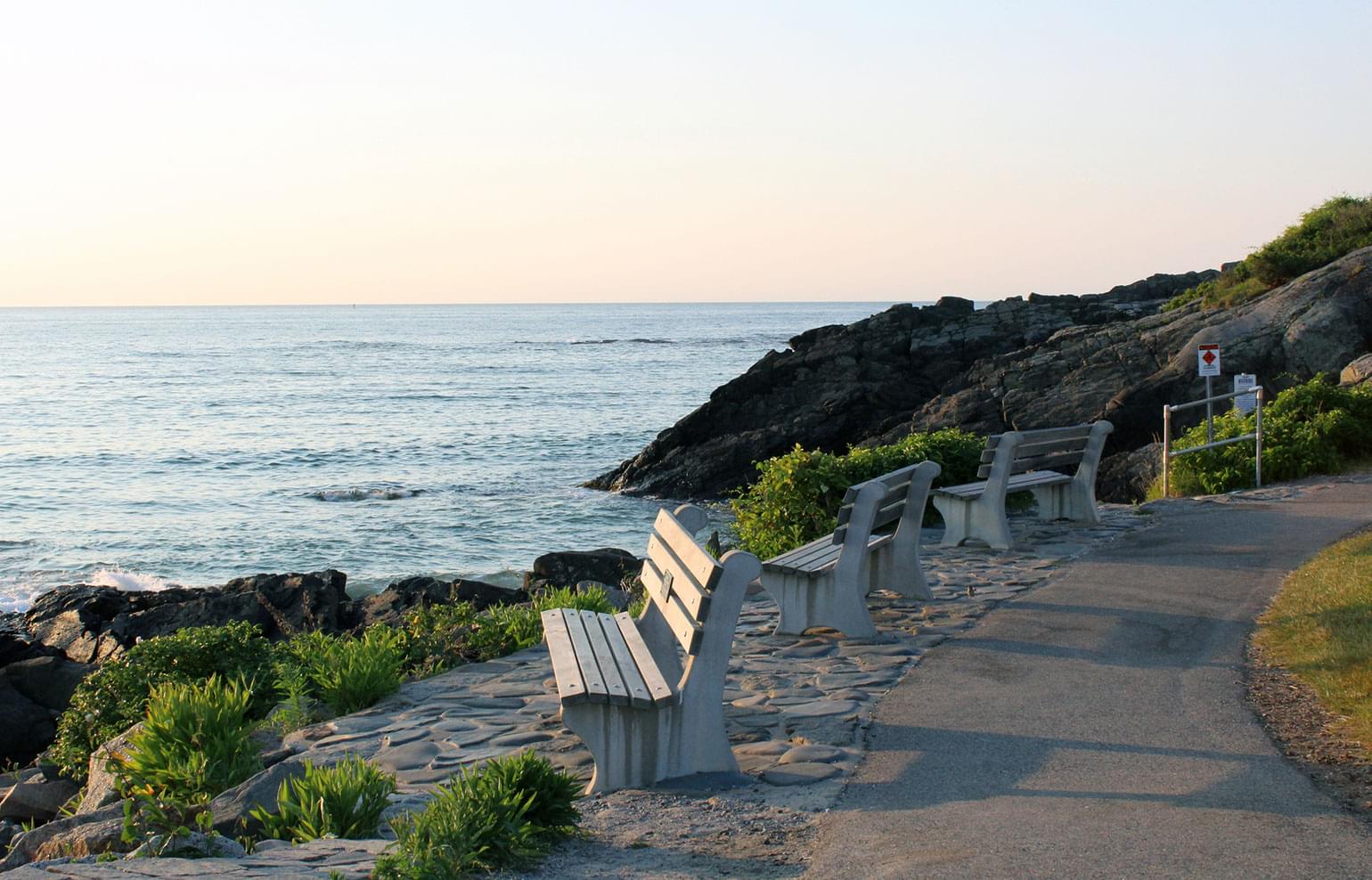 Literally meaning, "beautiful place by the sea," Ogunquit, Maine is a peaceful beachside resort town perfect for young families and couples alike.
With a pristine beach, quaint town and the longest stretch of sand in Maine, you and your kids can spend countless hours playing on the shore, boogie boarding in the ocean or tubing down the Ogunquit river. When it's time for a change of pace, the gang can lazily chew on salt water taffy or sea salt fudge while riding a trolley around the historic town before catching a silent movie with live piano accompaniment. When you're in the mood to explore, walk Marginal Way — the mile-long path that winds along the ocean, offering up breathtaking views and plenty of benches to let you pause and take in the sights.
With hiking, biking, fishing, surfing, art galleries, museums, theatres and antique shopping, Ogunquit has something for anyone looking to escape the hustle and bustle of everyday life. After a few days here, you'll feel like you've left the real world (and maybe even this century) behind.
Drive time from the GTA: Approximately 9 hours.
2) Jones Beach, New York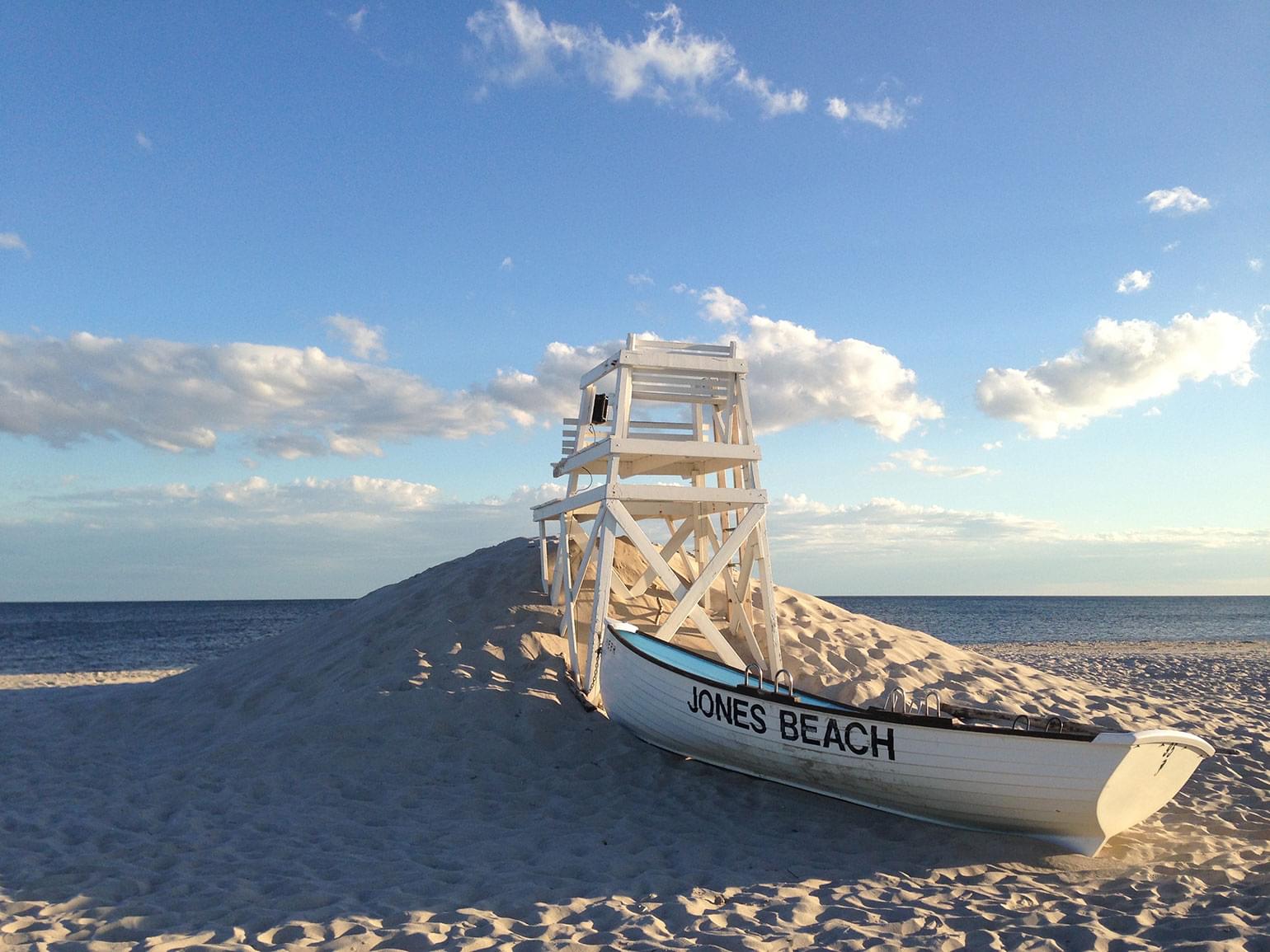 Jones Beach State Park consists of 6.5 miles of beautiful white-sand beach on the Atlantic Ocean, along the south shore of Long Island. Swim in the ocean, stroll along the 2-mile-long boardwalk, go fishing, play mini golf or shuffle board when you need a break from the sand. Jones Beach gives you all the water activities you can ask for, a world-renowned air show, and live concerts that are hard to beat. Check out the Northwell Health and Jones Beach Theater calendar for this year's summer concerts featuring some of the biggest bands around. Or hit the Bandshell for smaller acts and tribute bands that are cheap, fun and casual.
Drive time from the GTA: Approximately 8.5 hours.
3) Ocean City, Maryland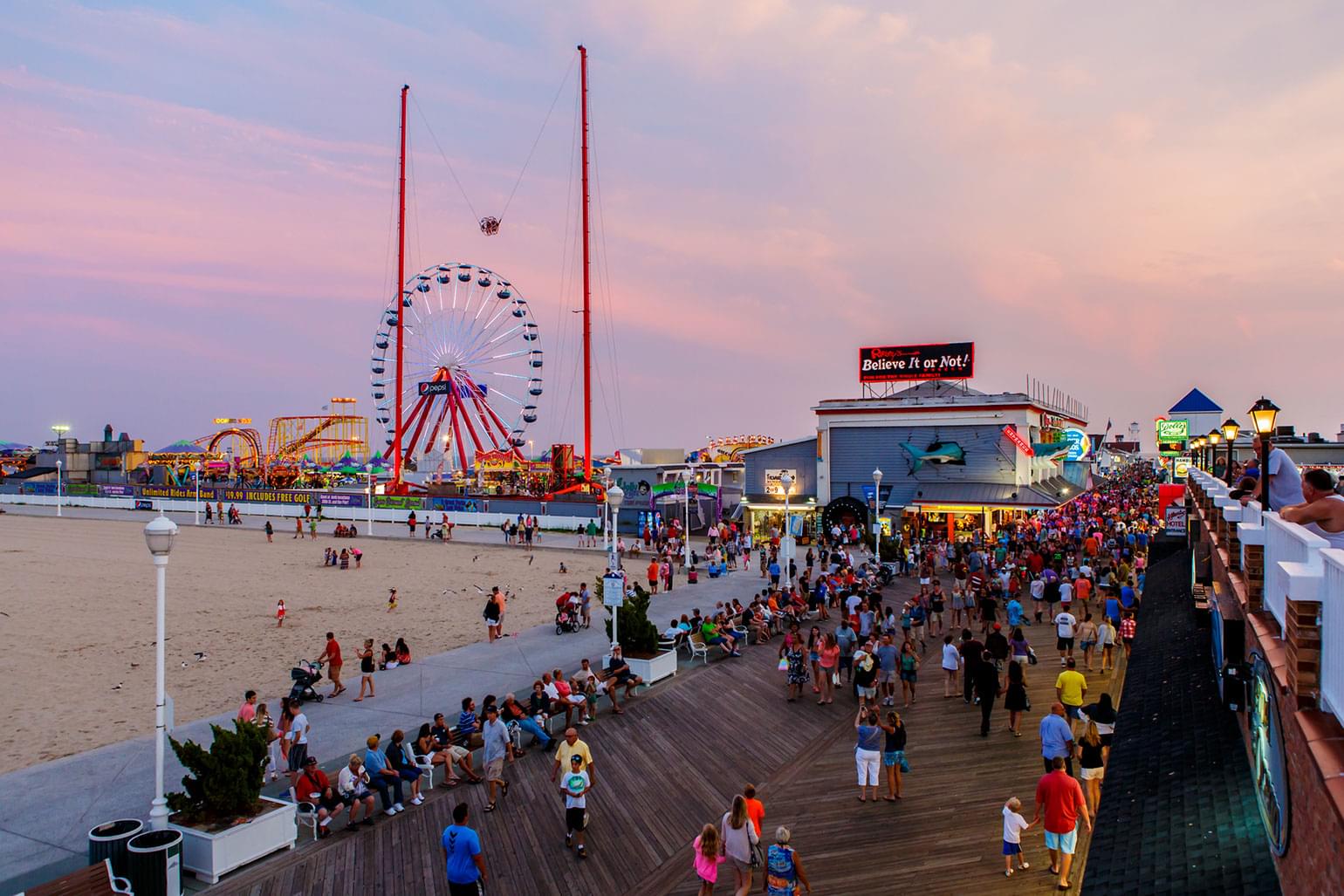 Ocean City features over 10 miles of beach, ranging from the very active to the nice and quiet. Perhaps its greatest appeal, however, is the 3 mile-long traditional boardwalk lined with bars, restaurants, entertainment and shopping — not to mention an amusement park and old-school concession stands selling fries, ice cream and popcorn alongside busking musicians.
A jumping-off point for exploring historic small towns (like Berlin and Salisbury) and more than 20 craft breweries, Ocean City lets you easily tour the area or stay put to enjoy the water sports, fishing and entertainment. All you've got to do is figure out what kind of beach vacation you're in the mood for!
Check out the annual fireworks show on the beach for the Fourth of July. Or, if you don't make it south by then, there's beachside pyrotechnics during the summer. If you're more into music and dancing, join the beach dance party, or movies on the beach that take place throughout the summer.
Drive time from the GTA: Approximately 10 hours.
4) The Jersey Shore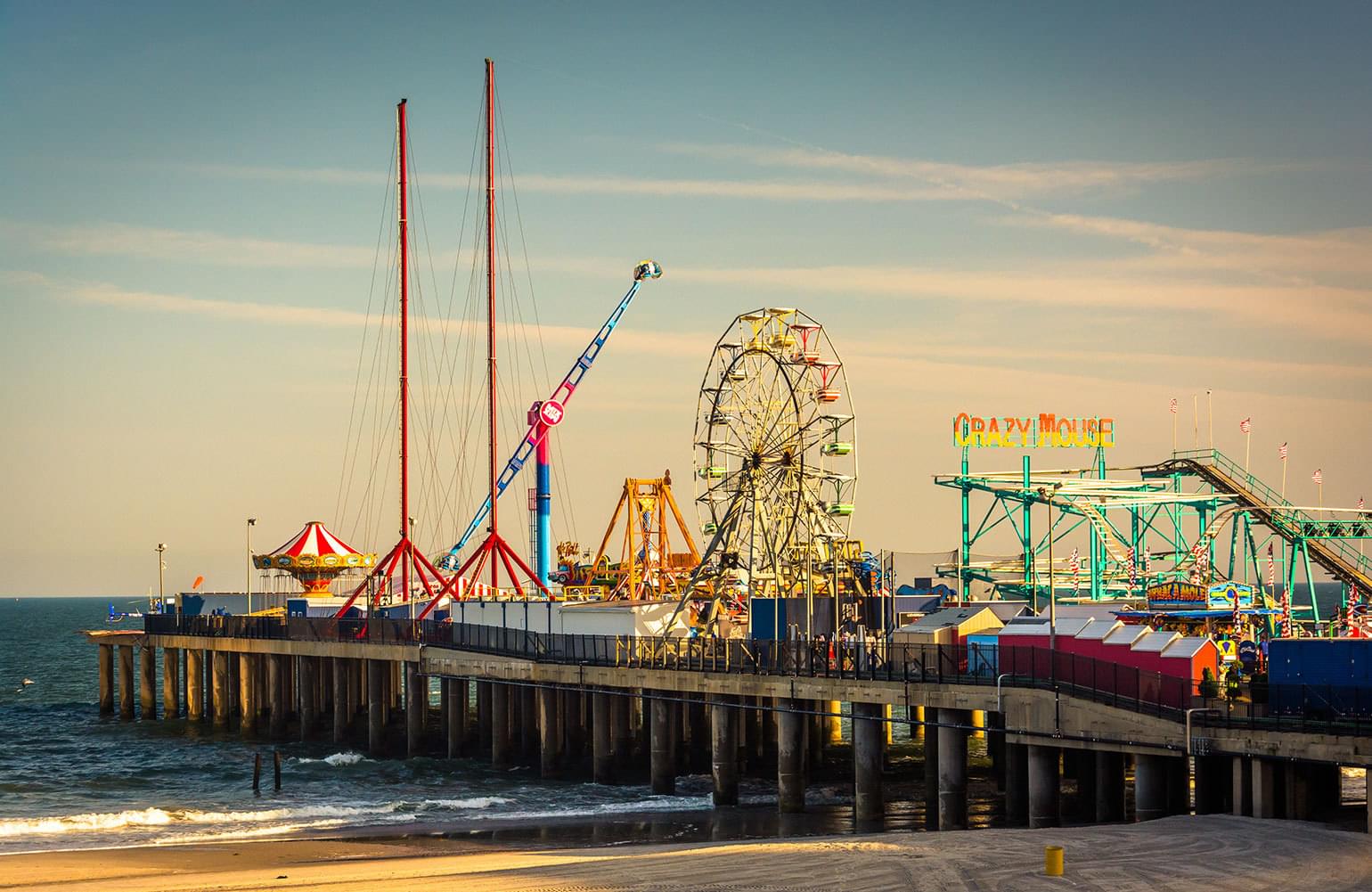 The Jersey Shore is home to over 130 miles of coastline and made up of beautiful barrier islands, cozy bays and friendly fishing villages.
From Sandy Hook in the north with its views of Manhattan, to the victorian architecture of Cape May in the south, going "Down the Shore," is an exercise in discovery and just plain fun.
You can get your fill of funnel cakes, amusement parks, stunning beaches, boardwalks and '50s style hotels while you explore countless family-friendly activities. Whether you want casual, low-key fun, a hopping boardwalk or a romantic getaway, the Jersey Shore has what you're looking for — check out newjerseyshore.com to find the beach that's best for you and your family. Or take your cues from the many family-friendly events that take place along the Jersey Shore over the summer, such as the annual sand sculpting contest at Wildwood Crest or the New Jersey State BBQ Championship and Anglesea Blues Festival in North Wildwood. If you're heading south in August, there is the Cape May Craft Beer & Crab Festival, and the Atlantic City Airshow will wow you – and the thousands of others who make the show an annual tradition.
Drive time from the GTA: Approximately 8.5 hours.
5) Cape Cod, Massachusetts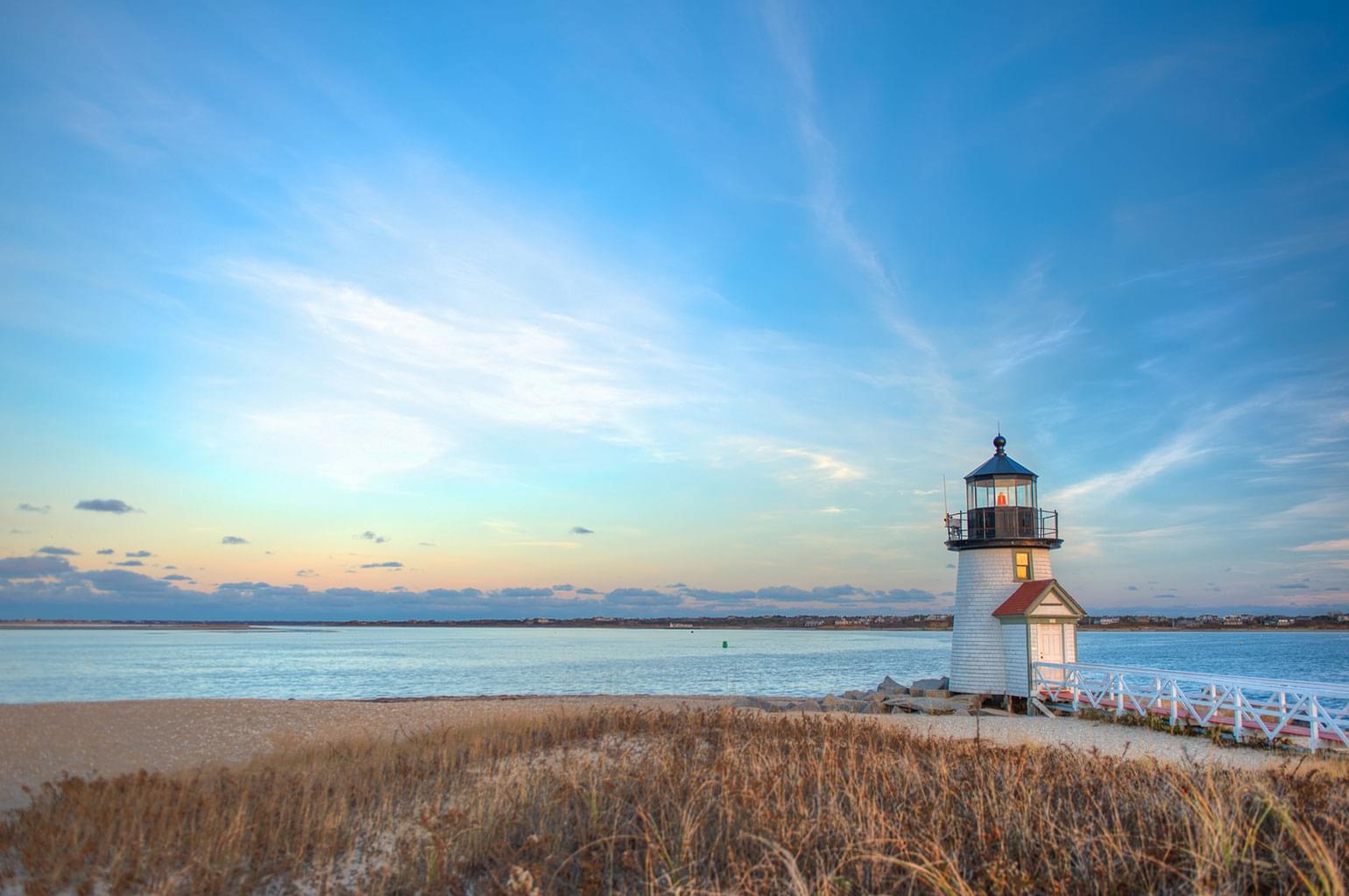 If you love road trips and you love the beach, Cape Cod might be the ultimate summer adventure for you — because the trip doesn't end once you arrive. Cape Cod lets you meander through quaint beachside towns and invites you to pick your favourite. Or, hop among a few that tickle your fancy. You can go cheap or upscale, but whichever route you choose, you'll find some of the world's best beaches over 560 miles of unspoiled shoreline.
Considering the number of towns and beaches, planning your trip to Cape Cod might feel overwhelming, so consider starting out with a few neighbourly towns that offer activities for all ages: Falmouth, Hyannis, Yarmouth and Dennis offer a mix of calm and amusement. Keep in mind, most every Cape Cod town has a great beach (and many have several), and it's family-friendly throughout the area. To get a sense for the towns and beaches, take a look at the map of Cape Cod and start planning your route!
Drive time from the GTA: Approximately 9 hours.
Hitting a great beach with the family this summer doesn't have to be complicated or expensive – in fact, there are many ways you can save on your U.S. vacation this year.
Here are a few money-saving steps worth considering before hitting the road:
Apply for a U.S. credit card. Did you know? Typically when you use a Canadian credit card while in the U.S. you're charge a foreign transaction fee, which can be 2.5% of your purchase. That's an additional $25 on every $1,000 you spend. When you use a U.S. credit card, you avoid this fee as well as costs associated with foreign exchange.
Open a U.S. bank account. If you're a regular traveller to the U.S., a U.S.-based bank account gives you easy access to U.S. cash throughout your vacation.
Move a lump sum of money. If you do open a U.S. bank account, consider moving money from your Canadian account to your U.S. account before you leave – and transfer enough to cover your cash needs for the entire trip. This step lets you take advantage of the more favourable foreign exchange rates that typically kick in for higher amounts.
Prepare for the unexpected. Whenever you travel outside your province or country, it's critical to get the right insurance coverage to protect yourself and your family in case of illness or injury while away. Even a minor medical situation in the U.S. can cost Canadians hundreds or even thousands of dollars if you don't have sufficient coverage.
So double-check your passports, consider getting an oil change, set up your GPS and hit the road!
RBC Bank is RBC Bank (Georgia), National Association ("RBC Bank"), a wholly owned U.S. banking subsidiary of Royal Bank of Canada, and is a member of the U.S. Federal Deposit Insurance Corporation ("FDIC"). U.S. deposit accounts are insured by the FDIC up to the maximum amount permissible by law. U.S. banking products and services are offered and provided by RBC Bank. Canadian banking products and services are offered and provided by Royal Bank of Canada. U.S. deposit accounts are not insured by the Canada Deposit Insurance Corporation ("CDIC").
This article is intended as general information only and is not to be relied upon as constituting legal, financial or other professional advice. A professional advisor should be consulted regarding your specific situation. Information presented is believed to be factual and up-to-date but we do not guarantee its accuracy and it should not be regarded as a complete analysis of the subjects discussed. All expressions of opinion reflect the judgment of the authors as of the date of publication and are subject to change. No endorsement of any third parties or their advice, opinions, information, products or services is expressly given or implied by Royal Bank of Canada or any of its affiliates.