While Tokyo brings in millions of tourists all year round to its immense and electrifying playground, there's plenty of respite to be found in the areas just outside of it, from the traditional hot springs of Hakone to the fragrant and colorful hilltop gardens of Chichibu.
In Tokyo, the world's most populous metropolitan area, you could spend years exploring and still discover new sights, sounds and flavors. More of a chain of cities within one megalopolis, it's no surprise Tokyo's size can be intimidating for new visitors. LED-lit buildings and huge blaring monitors are nearly inescapable in Central Tokyo, while the city's nightlife comes alive in the vibrant districts of Shinjuku and Shibuya.
But those looking to explore a quieter side of Japan don't have to wander too far: Tokyo's commuter train system reaches far and wide, with plenty of trains that go to smaller areas hours away. From the beachside escape of Kamakura in the south to the vibrant blooms and mountains of Chichibu to the north, there's no shortage of day trip options near Tokyo. And each offer their own unique cultural attractions, beautiful landscapes and plenty of tasty snacks.
Kamakura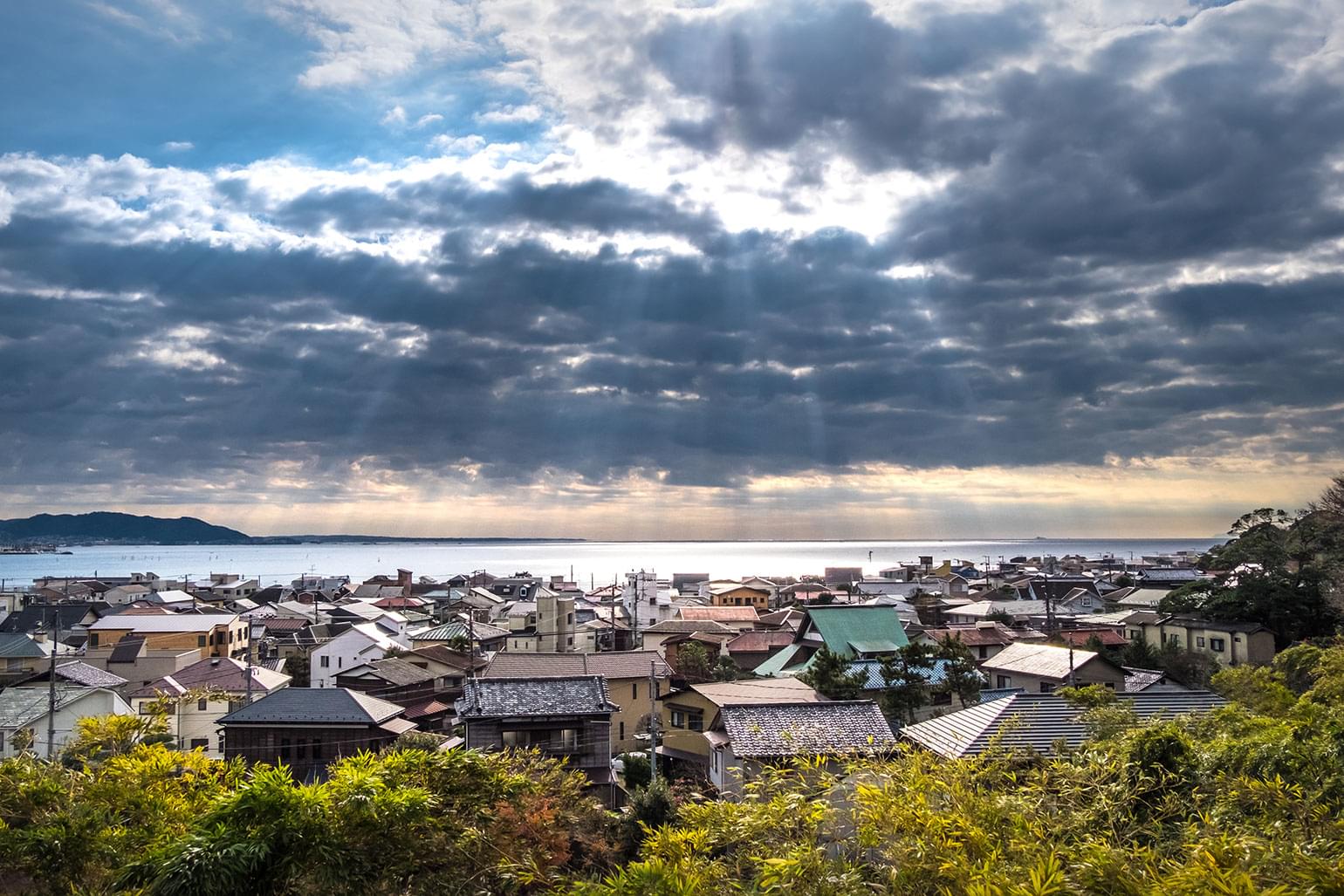 Less than two hours south of Tokyo by train and nestled under Yokohama, the city of Kamakura is known for two things: its dazzling array of temples, and its surf culture. Kamakura was the political capital of Japan between 1185 and 1333, and as such, has a rich historical tradition, with Buddhist and Zen temples and some Shinto shrines dating back to the 1200s. Highlights include the sprawling hilltop Hachiman-gu shinto shrine, one of the oldest in the area, located near Kamakura's main commercial drag. The stunning Hase-dera Buddhist temple, which houses nearly 10-metre-tall statue of Kannon, the Goddess of Mercy. Lovers of surf and sea take to the stretch of soft sand beaches along Sagami Bay, otherwise known as the Shonan Coast. Zaimokuza Beach, just a 20 minute walk from Kamakura Station, is a popular surf spot, with a stunning view of Mount Fuji along the horizon. After an afternoon of swim and surf, visitors can unwind at the Honey Surf Club, a complex overlooking the ocean with a new American seafood restaurant Post by Honey before relaxing at their sister bar, Zaimoku the Terrace, a relaxing patio primed for enjoying a highball at sundown
Enoshima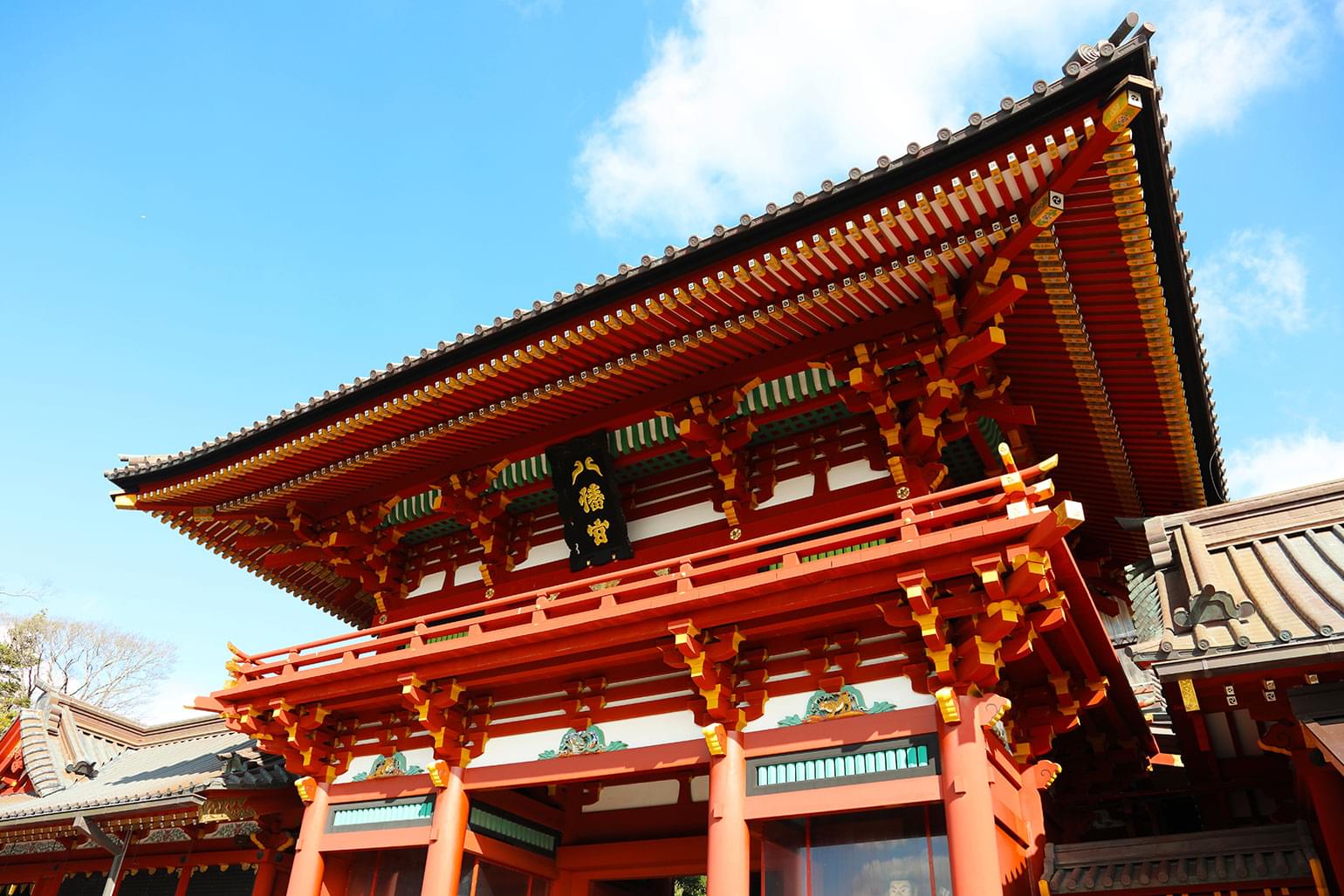 Visitors to Kamakura can hop on the charming Eno-den electric train, which travels through residential neighborhoods full of old Japanese homes and cafés, to Enoshima, an island in the south surrounded by high cliffs, sandy beaches and tidal pools. At the top of the island stands a network of temples, parks and botanical gardens, and the paths that lead there are lined with souvenir shops, cliffside restaurants and food hawkers selling local delicacies such as whitebait takoyaki (grilled dough balls stuffed with a type of regional white anchovy native to the area). Those intimidated by the steep and rocky path can use series of escalators for a fee. But for the physically active, the hike is worth it for the unique sights and gorgeous views of the ocean and surrounding islands. Plus, there's no better reward than a seat at the back patio of Uomitei, a 140-year-old seafood restaurant high on a cliff overlooking the Pacific Ocean, nipping into gloriously crispy shrimp tempura with an ice cold Enoshima beer in hand.
Chichibu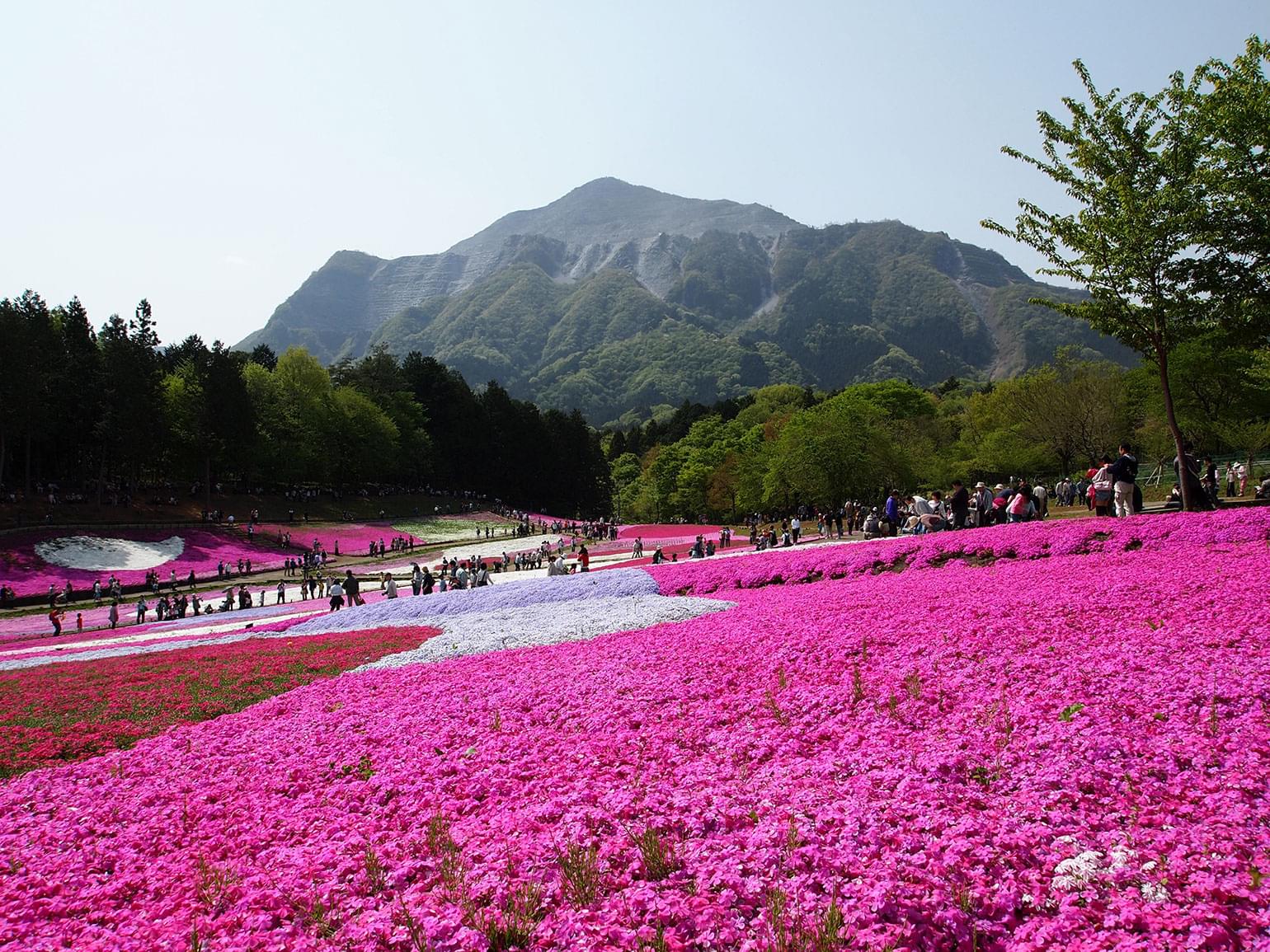 A small mountain city in the Saitama Prefecture, Chichibu is located two hours north-west of Tokyo by train. Locals make the trip year round for the area's multiple mountain hiking trails, 34 temples and exceptional foliage. Like much of Japan, Chichibu is exceptionally popular during cherry blossom season, between April and early May. Hitsujiyama Park turns into a white wonderland with its 1,000 trees, and shortly after, Shibazakura Hill (also known as Moss Pink Hill) in another part of the park, is carpeted with 400,000 pink-petaled moss phlox plants.
Chichibu delights all year round, though: If you happen to miss the season, between mid-May and early June the Chichibu Highlands Farm boasts five hectares of bright red Shirley poppies, a dazzling sight to behold with over 15 million poppies. In summer, visitors are treated to thousands of pale blue, purple, and crimson hydrangeas across parks and around temples, and Autumn awakens the town's buckwheat fields and the entire region is draped over in red from its rich scattering of autumn leaves and golden gingko trees (the Skyroad in Musepark is a good leaf-peeping locale).
For a relaxed and nature-filled escape from the madding crowds of Tokyo, Chichibu is truly it. And when you're feeling peckish from all that flower power, stop off for a snack of miso potato, soba noodles and other regional specialties on Chichibu Nakamise-Dori shopping street outside Seibu Chichibu Station, lined with souvenir shops and small restaurants.
Hakone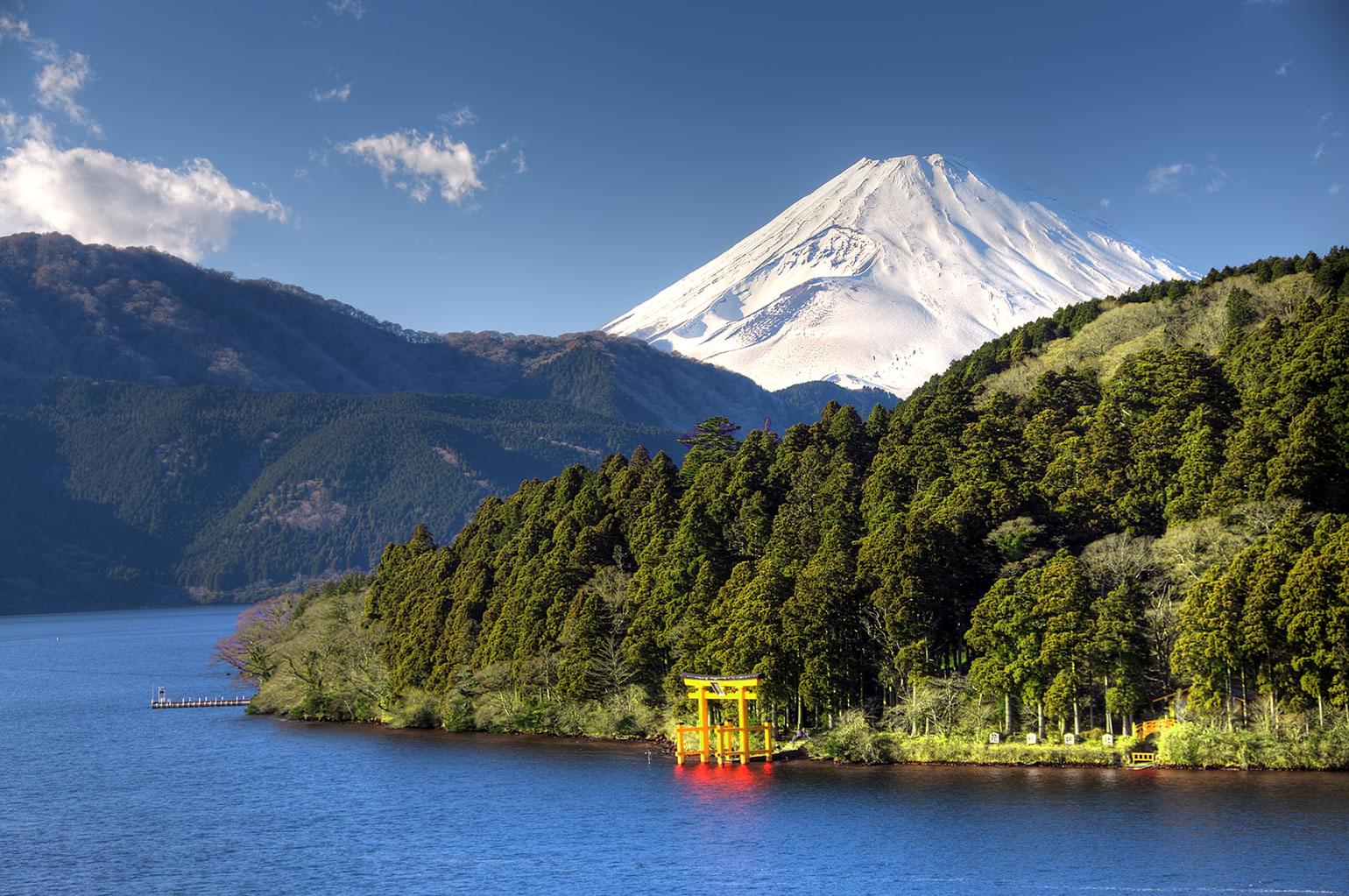 Located at the foothills of the mighty Mount Fuji an hour's train from Shinjuku, Hakone has been a popular mountain destination for the last four hundred years due to its many hot springs (onsen) and stunning views. Great for a quick day-trip as well as a more relaxed overnight trip in a traditional ryoken (a Japanese guesthouse with its own spa facilities), Hakone makes unwinding easy. As the Hakone region is composed of groups of little towns scattered around the mountain slopes and Lake Ashinoko, the easiest way to get around is with the Hakone Freepass, which includes a return trip to Shinjuku as well as free transportation around Hakone, on bus, tram, train and scenic cable car, where you can see Mount Fuji in the background.
While there, visitors can take in unique museums, like the Venetian Glass Museum, a small taste of European aristocracy with a garden, glass fountain and pond, the Little Prince Museum which pays tribute to France's favorite fictional export, and the Hakone Open-Air Museum, a sprawling sculpture garden near the mountaintop village of Gora with a Picasso pavilion and a café. However, local culture and history breathe in Amazake-chaya, a 350-year-old teashop full of relics from the Edo period for a cup of amazake (a sweet drink made from fermented rice) served with a small mochi. Don't miss the chance to simply simmer travel-weary bones in 41 degree hot springs in the volcanic valley of of Owakudani, where you can also pick up a famous black onsen egg (which gets its color from the sulfur in the waters, and are believed to prolong one's life by five years).
Hitachinaka City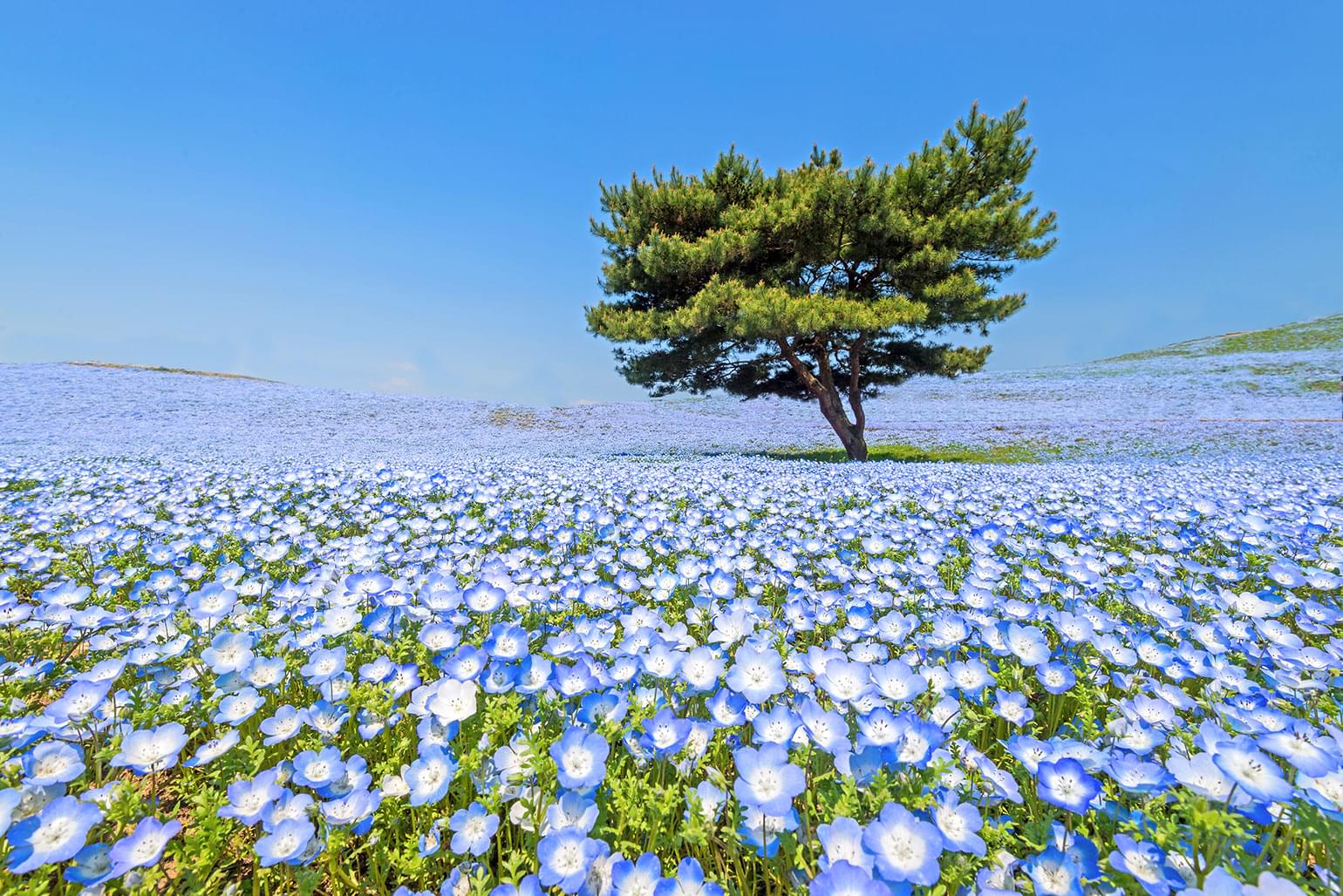 Located two hours northeast of Tokyo by train, Hitachinaka City in Ibaraki Prefecture is a seaside getaway for the beach-seeking wanderer, full of culinary treasures (hello, seafood!) and knock-out views. Hitachinaka is perhaps best known for the Hitachinaka Seaside Park, a 190-hectare public park crossed with bike lanes and pleasant streams, a café, a small amusement park, and one of the most impressive gardens in all of Japan. In the spring, tourists can cop an eyeful of the park's massive display of baby blue-eyes (over 4.5 million blooms, in fact). In August, Kochia Hill comes alive with bright red summer cyprus. For some fresh seafood, travellers go to Nakaminato Fish Market, a vibrant foreigner-friendly local market where visitors can gorge themselves on fresh-caught bivalves at Yamasa Suisan Ichiba Sushi, a stall and restaurant that serves fish that were caught that day. The daring may try natto, a controversially stringy and gloppy fermented soybean dish popular to the area, served with soy sauce and mustard — sure, you could hit Tengu Natto, a restaurant just outside the city that's been serving it for over 100 years, or follow the locals to your nearest 7/11 for a truly authentic experience.
This article is intended as general information only and is not to be relied upon as constituting legal, financial or other professional advice. A professional advisor should be consulted regarding your specific situation. Information presented is believed to be factual and up-to-date but we do not guarantee its accuracy and it should not be regarded as a complete analysis of the subjects discussed. All expressions of opinion reflect the judgment of the authors as of the date of publication and are subject to change. No endorsement of any third parties or their advice, opinions, information, products or services is expressly given or implied by Royal Bank of Canada or any of its affiliates.