PEC is quickly becoming Ontario's newest and hottest wine destination, two short hours east of Toronto. Here's what to do when you're in "The County."
Out of Town highlights smaller towns within driving distance of larger cities and offer ideal short escapes.
On Lake Ontario's eastern shores, the cluster of small towns–Wellington, Picton, and Bloomfield–forms Prince Edward County, a wine destination full of small town charm but with a bit of urban sensibility. "The County, " as locals call it, has experienced a recent boom thanks to the second outpost of Toronto-based Drake Hotel's lakeside resort, Drake Devonshire, but visitors return because of its simple pleasures. It's a place where you can taste with winemakers; learn from local artisans; or reconnect with nature from the open shores along Bay of Quinte. In essence, Prince Edward County is an ideal escape out of town.
SLEEP
This resort–which also bears the same name as the nearby national park–is an idyllic escape from the crowds of Sandbanks National Park. Two to four person cottages (including a treehouse!) hover above the Bay of Quinte – its views from the top as the number one reason to visit. Try the onsite brewery and bring back a bottle to enjoy on the deck or beachside.
Minutes from Sandbanks Provincial Park and located on the Arts Trail, this cozy yet modern B&B offers an onsite walking trail and pottery workshops from co-owner Melanie Mena. This home away from home even offers locally-sourced breakfasts for those of all diets. You could stick to the classic (yet farm fresh) omelettes and frittatas or try the signature French toast served with a seasonal fruit compote.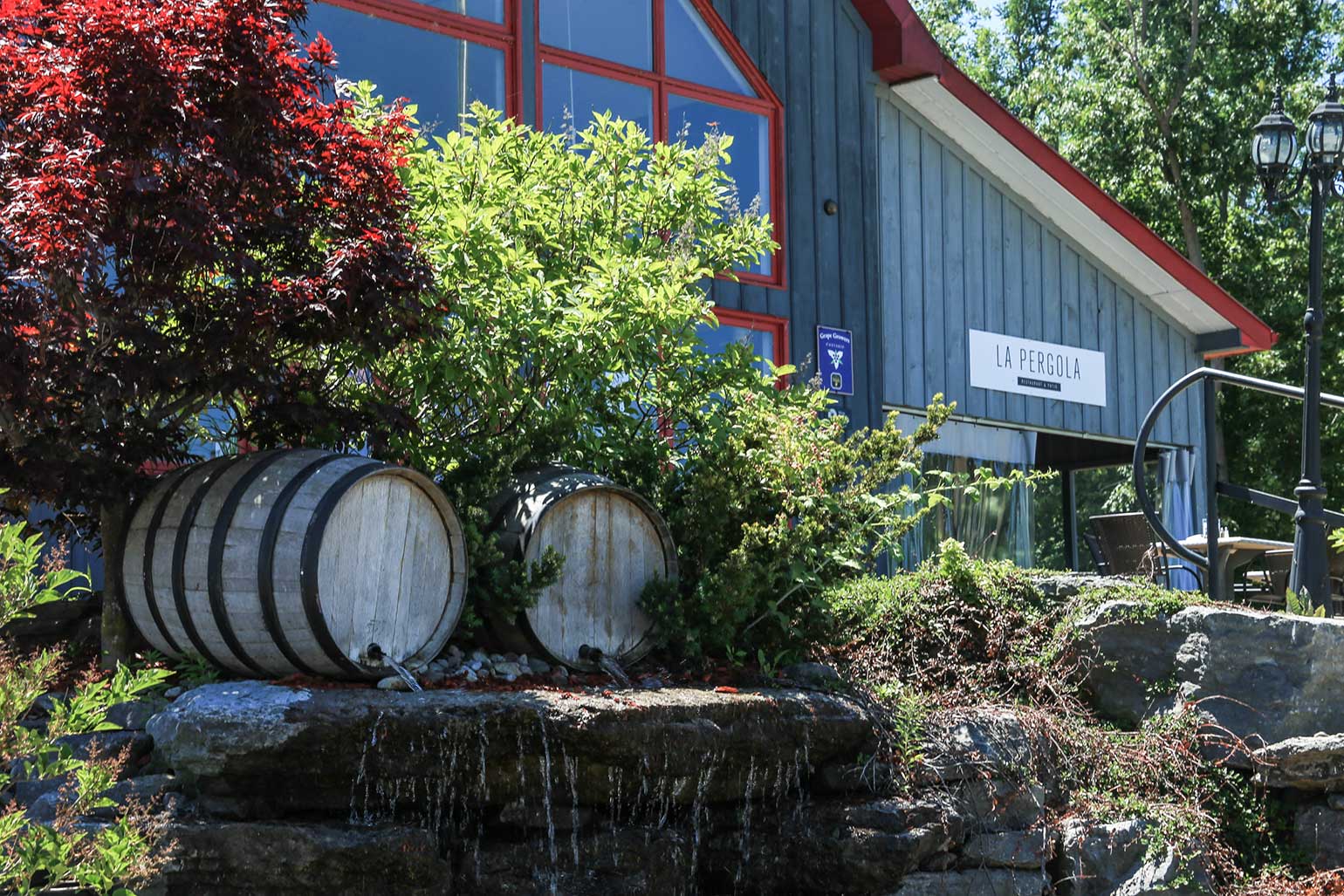 DRINK
The winery –known for their sparklers and rosé — hosts a number of events, including pairing dinners. Request to sit vineyard-side at La Pergola for an authentic Italian experience.
Beloved by wine critics for its vintage pinot noirs, this vineyard is a must-stop on Closson Road. The winery also offers cider and a crêpe stand during the summer months.
Enjoy over six varietals, home-grown on the 60-acre property run by the welcoming owner, Caroline Grange and her daughter, Maggie. Experiential tours are available including the day in a life of a winemaker, where you'll get your hands dirty in the vineyard and the winemaking process. Breakfast, lunch, a tour, and tasting are included. Barrel tours include tastings from three wines directly from the barrel.
EAT
If you're looking to eat like a locavore, Cynthia Peters, owner of From the Farm's Cooking School, creates all-day culinary adventures. Cynthia will drive you to the farms and a few wineries for tastings while on the hunt for the ingredients which you source for your customized menu that night in the school's "Bounty of the County" adventure.
The ideal stop for foodstuffs on the way home, you can participate in a pairings workshop of five different PEC wines with their cheeses for $25 on Saturdays during the summer. Don't forget to pick up their Goat Cheddar!
This bi-annual event, held every April and November, offers a chance to experience Prince Edward County's best restaurants with prix-fixe menus from $30 to $35 per person.
The Hubb is popular for a reason: the shared plates. You can't go wrong with the charcuterie and cheese boards or the slow roasted Iberico pork shoulder with accompaniments.
Street Food
The County's food trucks and carts are affordable ways to get a delicious lunch while on the go. Remember to check their Twitter and Facebook feeds for the most recent menus and whereabouts. Outside of Rosehall Run Vineyard, try Picnic PEC, which offers a mix of picnic favourites and healthy fare. Tabersnack offers six different varieties of poutines and award winning chilli, and Goin' Coastal is our roadside stop for lobster rolls (usually found at 114 Lakestreet on County Rd 10 in Picton).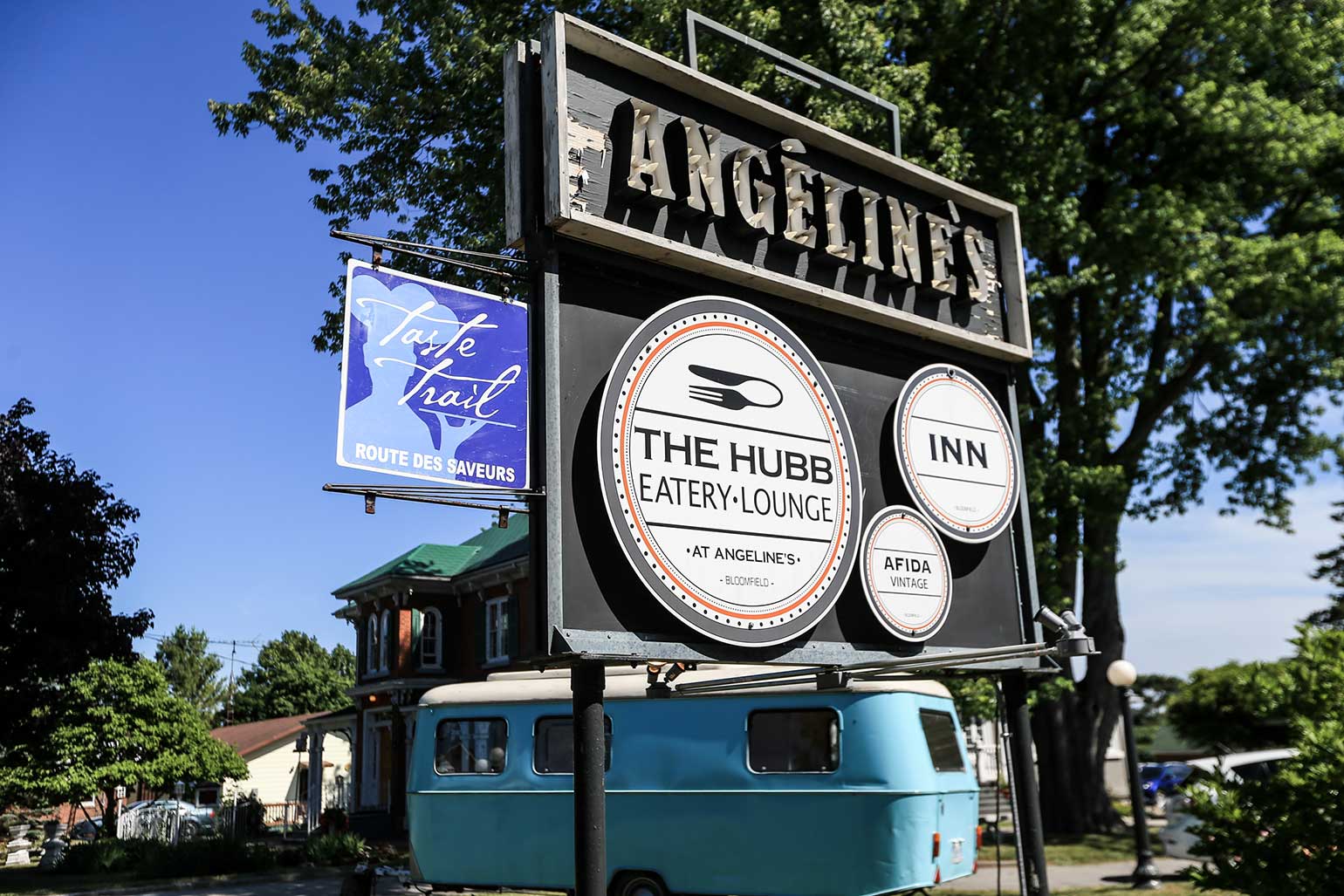 SEE
Held every July, this festival is a must-stop on the Canada Day long weekend. Get in touch with your senses by smelling the essential oils or tasting the different varieties of lavender-infused lemonade or cotton candy.
The Trails
The County offers a variety of trails depending on your interest. Check out the various potters, galleries, and glass blowers on the Arts Trail and for local souvenirs; choose your own culinary adventure (restaurants, wineries, and tours) on the Taste and Wine Trails; or bike the trails via a dedicated cycling itinerary for an active experience in the warmer months. There is also a cycling route for Sandbanks Provincial Park, a fun way to explore in the summer.
Farmers Markets
Celebrate the variety of produce and artisanal ingredients at the weekend markets like the Wellington's Farmers Market held every Saturday from May to October. Sample and bring home goods from purveyors like Humble Bread, Vickie's Veggies, WooHoo Farm, and The Shore Oysters.
Relax at this low-key beach with a swim and a picnic.
If you're an avid bird lover or are looking for a family activity, the bird observatory offers a variety of trails. Be on the look-out for cormorants, broad-winged hawks, blue jays, and northern cardinals.
Family owned and run, each summer the Mustang sends audiences back in time to watch movies from the comfort of their cars. Ideal for those summer nights.
More from the 5 Easy Steps for Small Business Series:
This article is intended as general information only and is not to be relied upon as constituting legal, financial or other professional advice. A professional advisor should be consulted regarding your specific situation. Information presented is believed to be factual and up-to-date but we do not guarantee its accuracy and it should not be regarded as a complete analysis of the subjects discussed. All expressions of opinion reflect the judgment of the authors as of the date of publication and are subject to change. No endorsement of any third parties or their advice, opinions, information, products or services is expressly given or implied by Royal Bank of Canada or any of its affiliates.