When you think of U.S. amusement parks, you likely think of Florida and California. While these states have many of the most famous theme parks, many other parks in the U.S. offer thrills and family fun. Discover amusement parks worth visiting from the Midwest to the east coast.
Are you a thrill-ride enthusiast or a funnel cake fanatic? Do you love water parks, live entertainment and exploring animal sanctuaries? This list of the top 10 amusement parks — outside Florida and California — offers lots to explore throughout the U.S.
1. Cedar Point — Sandusky, Ohio
Known as the Roller Coaster Capital of the World, Cedar Point has 18 world-class roller coasters — including rides that go 120 mph with 90-degree drops and 270-degree rolls. If coasters aren't your thing, the park also features several other thrill rides, family rides, live shows and seasonal events. Need to catch your breath? You can take a ride on a coal locomotive, watch re-enactments of life on the American frontier or take a dip in one of the waterpark pools. Welcoming guests for over 150 years, Cedar Point takes the top spot for its range of fun for all.
2. Busch Gardens — Williamsburg, Virginia
Voted "The Most Beautiful Park" 32 years in a row, Busch Gardens Williamsburg is more of a theme park than an amusement park. Each highly themed land is based on a different European country (plus "New France") with rides, entertainment, shopping and dining matching the country you're in. In addition to thrill rides, great coasters and award-winning entertainment, the park has two lands specifically for younger visitors: the Land of the Dragons® and the Sesame Street® Forest of Fun™.
3. Hersheypark — Hershey, Pennsylvania
Hersheypark's attractions span from the historic, like the classic Whip ride and the Kissing Tower, to cutting-edge coasters, like the reimagined Wildcat's Revenge hyper coaster. Inside the park is also a massive water park and ZooAmerica, an 11-acre zoo for animals of North America. The park is a chocolate-lovers paradise: Hershey's Chocolate World is walking distance from the park's entrance and offers savory options for lunch, dinner, and beyond — from chocolate milkshakes to specialty cookies, cupcakes and even chocolate cocktails! Here you can also create your own candy bar, take a free factory tour and see award-winning family-friendly shows.
4. Dollywood — Pigeon Forge, Tennessee
Dollywood is an award-winning theme park and water park in the picturesque Great Smoky Mountains of Tennessee. Owned by and named after country-western legend Dolly Parton, the sprawling park offers thrilling coasters, family-friendly attractions, renowned comfort food (you can smell the Grist Mill's cinnamon bread from anywhere in the park) and, of course, lots of musical entertainment. If you want the full Dolly experience, you can stay at the 300-room luxury resort hotel or choose a rustic Bear Cove Cabin to rest your legs after a long day at the park.
5. Silver Dollar City — Branson, Missouri
A unique, 1880s-inspired theme park and water park, Silver Dollar City is nestled in the Ozark Mountains and within 10 miles of the shows and attractions in downtown Branson, Missouri.  Featuring 40 rides and attractions, family entertainment and live glassblowing and blacksmith re-enactments, guests will feel transported to the late 19th century. Famous for its wooden rides, the park offers a mix of thrills, attractions and history.
6. Kings Island — Mason, Ohio
Kings Island is a 364-acre theme park just outside of Cincinnati. While rides for smaller kids are front and centre (the Planet Snoopy Play Area has more than 20 Peanuts-themed attractions and live shows), the park also offers over a dozen roller coasters and other adventure rides for thrill seekers, not to mention a 36-slide waterpark.
7. Kennywood — West Mifflin, Pennsylvania
Despite its recognition as a National Historic Landmark (some rides date back to the early 1900s), Kennywood has a variety of classic family rides and record-breaking thrill rides. Thomas TownTM based on the popular Thomas the Tank series, and Kiddie Town both have rides and experiences for younger visitors. For older visitors, Steelers Country (you are in Pittsburg Steelers territory) and Area 412 offer more intense rides.
8. Six Flags Great Adventure — Jackson, New Jersey
Coaster enthusiasts from around the world visit New Jersey's Six Flags Great Adventure, given it is home to Kingda Ka (the world's tallest coaster), the Jersey Devil (one of the fastest coasters on the planet), and El Toro (the steepest drop of any wooden coaster). The park features Hurricane Harbor Water Park and the Wild Safari Drive-Thru Adventure, which lets you drive your own vehicle through a 350-acre preserve to explore interesting and exotic creatures.
9. Holiday World & Splashin' Safari — Santa Claus, Indiana
Holiday World & Splashin' Safari is a fun and value-focused amusement park that has several rides themed after favourite holidays such as Christmas, Thanksgiving and the 4th of July. An ideal spot for the thrifty traveler, it offers free parking, soft drinks and sunscreen while you're in the park. Home to the country's only launched wing coaster (the Thunderbird launches riders from zero to 60 mph in just 3.5 seconds), the Splashin' Safari Water Park also has the world's longest water coaster.
With great rides for young kids and a festive atmosphere, Holiday World & Splashin' Safari offers fun for everyone.
10. Carowinds, Charlotte — North Carolina
With 14 roller coasters spread across its 407-acre park, Carowinds is known as one of the best roller coaster parks in the U.S. While the park is a hit with thrill-ride enthusiasts, it offers live entertainment, downhome Carolina cuisine and family-friendly entertainment (including Camp Snoopy, which features Peanuts-themed rides), giving park-goers of all ages and tastes plenty to experience.
Honourable Mention: Schlitterbahn Waterparks — Texas
While this is an amusement park list, Schlitterbahn Waterparks get an honourable mention for the scale and variety of water rides.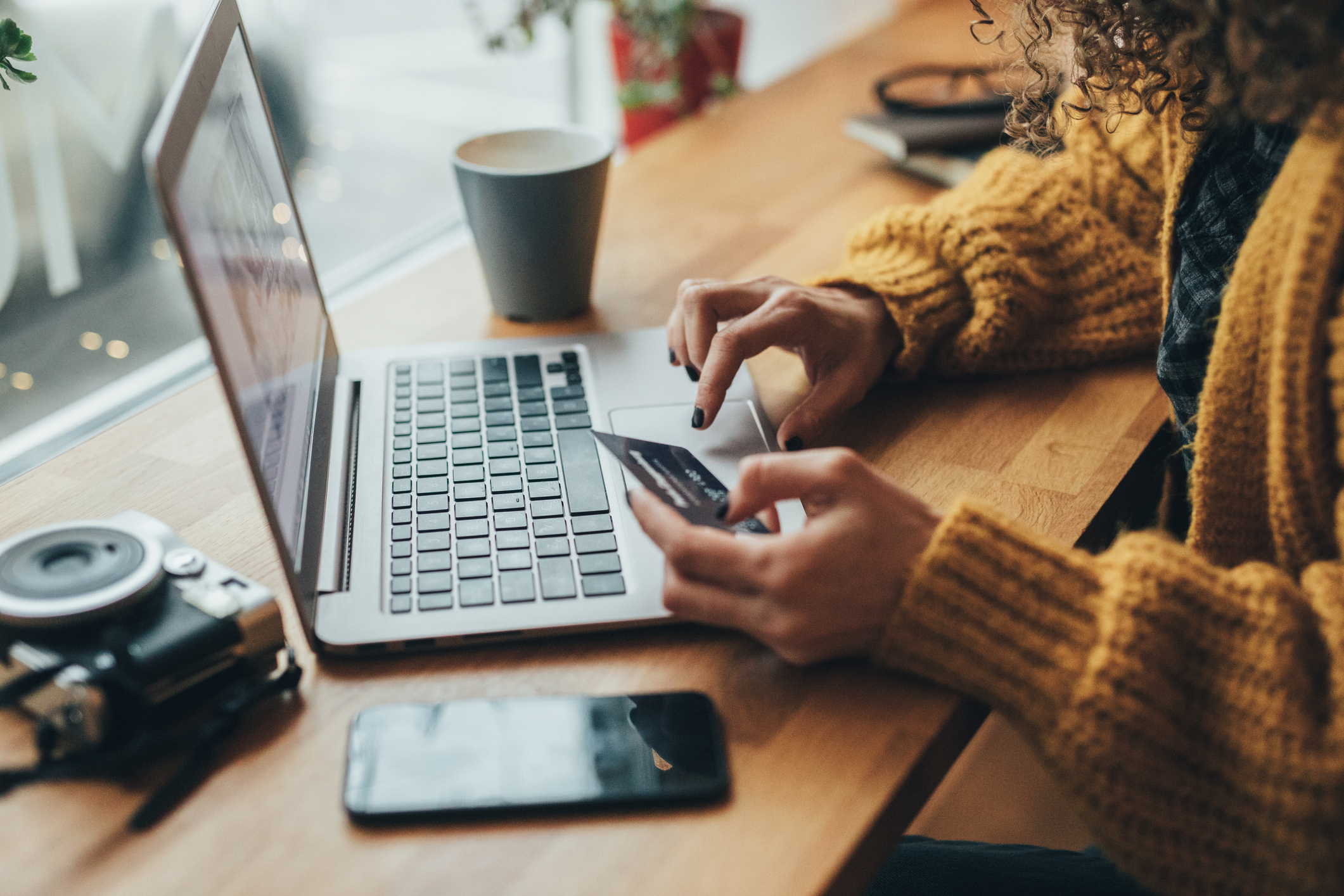 Seeking thrills in the U.S.?
Set up your U.S. banking and credit card before you travel to avoid foreign transaction fees.
This article is intended as general information only and is not to be relied upon as constituting legal, financial or other professional advice. A professional advisor should be consulted regarding your specific situation. Information presented is believed to be factual and up-to-date but we do not guarantee its accuracy and it should not be regarded as a complete analysis of the subjects discussed. All expressions of opinion reflect the judgment of the authors as of the date of publication and are subject to change. No endorsement of any third parties or their advice, opinions, information, products or services is expressly given or implied by Royal Bank of Canada or any of its affiliates.