If you're looking to explore nature on a day trip or weekend getaway, look no further than Hamilton Halton Brant. This region's lively culinary scene celebrates the region's abundance by sourcing local and championing sustainable farm-to-table cuisine.
Banner photo by David Secor
In Hamilton Halton Brant — past the hustle-and-bustle of its urban centres — lies picturesque rural settings with nature trails, waterfalls and farmland. Just a one-hour drive from the city of Toronto, the Heart of Ontario is an ideal destination for day trips and weekend escapes.
The Heart of Ontario has also become a buzzing foodie destination—packed with farms, breweries and restaurants. Feast On® is a certification program for purveyors and restaurants that support Ontario-grown food and drink. In the summer of 2022, RBC and the Culinary Tourism Alliance (CTA) have come together to host Feast On® the Farm, a series of community events that bring together local chefs, purveyors, and food lovers. Discover two resident Feast On® partners and their passion for sustainability and local ingredients.
Chris Haworth and Amy Robson, West Avenue Cider
When Chris Haworth moved to Toronto, he missed the English cider house culture he left behind. The classically trained chef, with a deep passion for fermentation, saw an opportunity to bring local craft cider to Canada. "Ontario is the largest apple-growing region in Canada," Haworth recounts, "So I found it odd I was still drinking cider made in England."
In 2012, Haworth and his wife, Amy Robson, moved out of the city and into Somerset Orchards, a 75-acre farm in Freelton, to make their vision a reality. While many cider makers buy apples from elsewhere, Haworth and Robson were committed to growing their own. They painstakingly planted over 6,000 apple trees, committing to using 100 per cent Ontario apples.
Today, their flourishing 20-acre apple orchard allows Haworth to experiment with 110 rare heritage apple varieties, many of which dwindled during Prohibition days. The quality and nuanced flavour profiles of West Avenue's small-batch fresh-pressed ciders have won numerous awards — and it's now stocked in the LCBO, bars and restaurants around Ontario.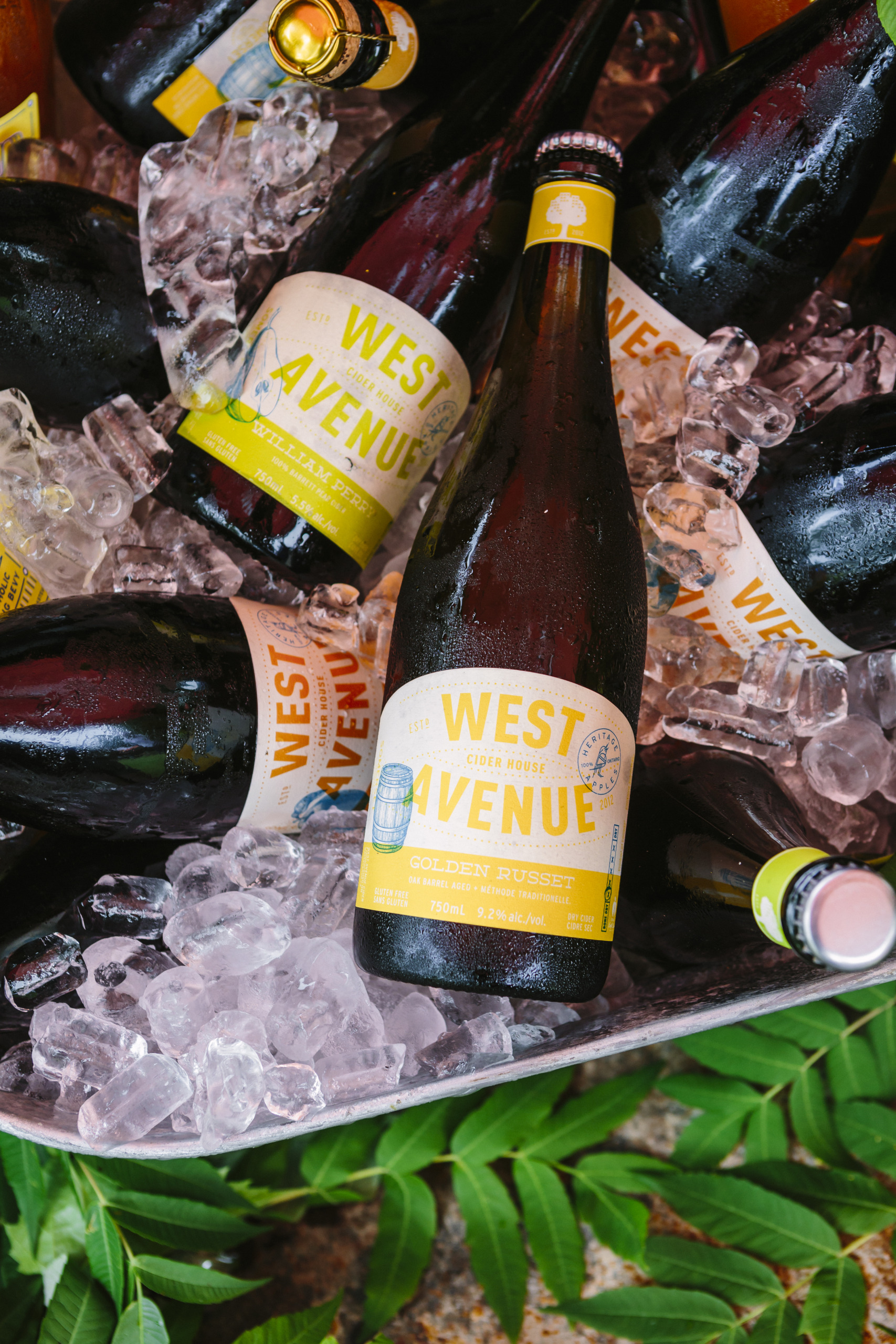 Photo by Gabriel Li.
Sustainability has, and continues to be, at the heart of West Avenue Cider. Robson says it was an easy decision to start the Feast On® certification process: "We felt perfectly aligned to the Culinary Tourism Alliance. Everything from appreciating the soil, growing the food, cooking with it … It's our whole lifestyle."
And it's true — Somerset Orchards is as farm-to-table as it gets: its herd of 77 sheep graze and fertilize the apple orchard daily, and even the pickles on the cheese plates are made from organic vegetables grown on the farm.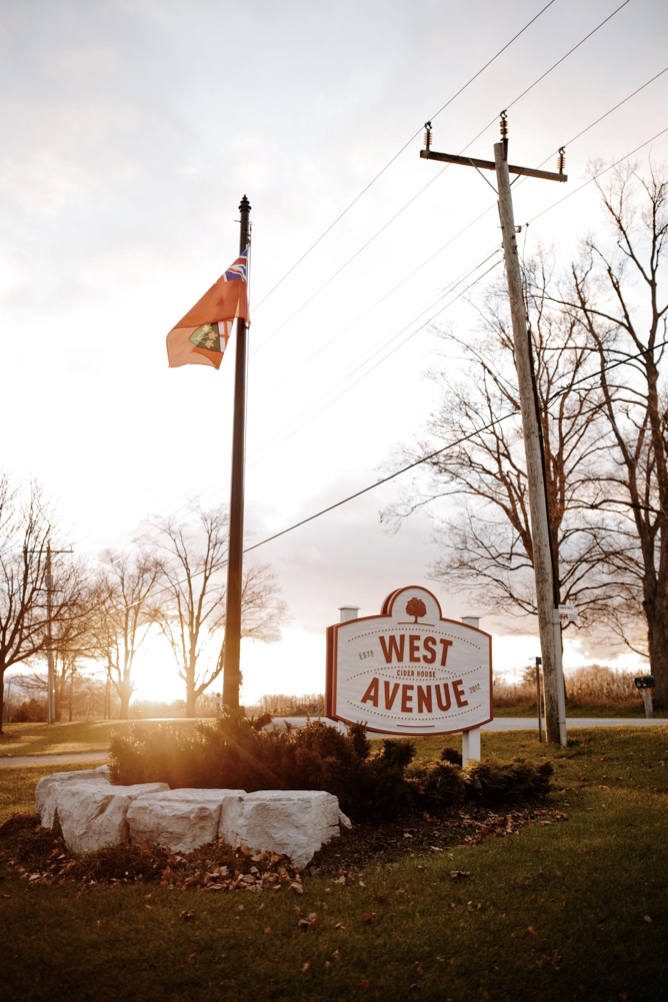 Photo by Katie Marie Photography.
Courtney and Mikael Colas, La Parisienne Crêperie
For Courtney Colas, the co-owner of La Parisienne, sustainability is about sourcing the freshest ingredients while also "supporting your neighbour down the road."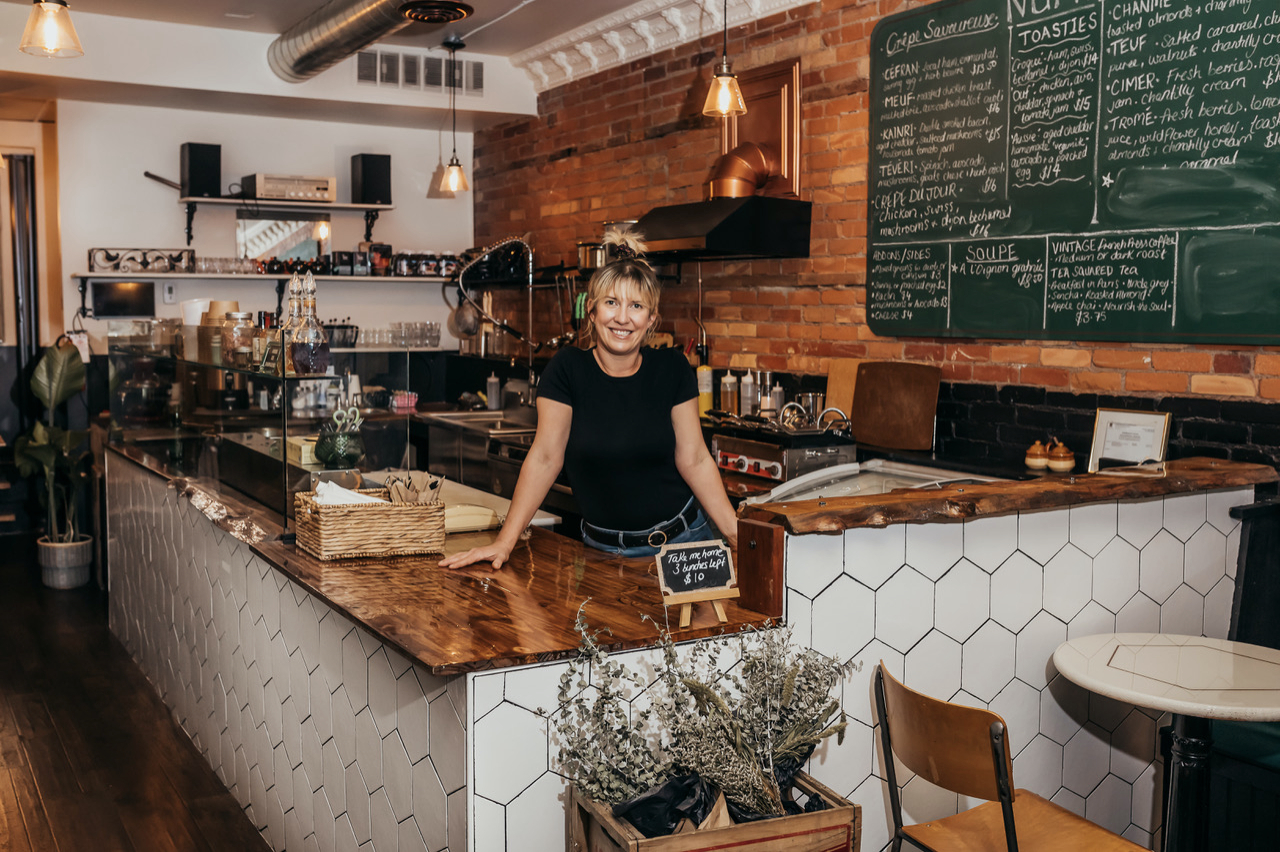 Photo courtesy of La Parisienne.
When she and her husband, Mikael Colas, revamped his parents' longstanding crêpe bistro, they leaned into Ontario ingredients to inspire their menu. "Ontario has so many apple orchards, so we have at least a couple of menu items featuring local apples," Colas shares. One item is what she calls "the quintessential local crêpe" made with caramelized orchard apples, aged cheddar, double-smoked bacon, and maple syrup — all sourced from Ontario.
Colas was one of the early partners for the Feast On® program. Despite La Parisienne's closure, sustainability is still central to her other two restaurants, Verlan and Réunion (opening October 2022), and Colas sees sustainability playing an even bigger role in her businesses.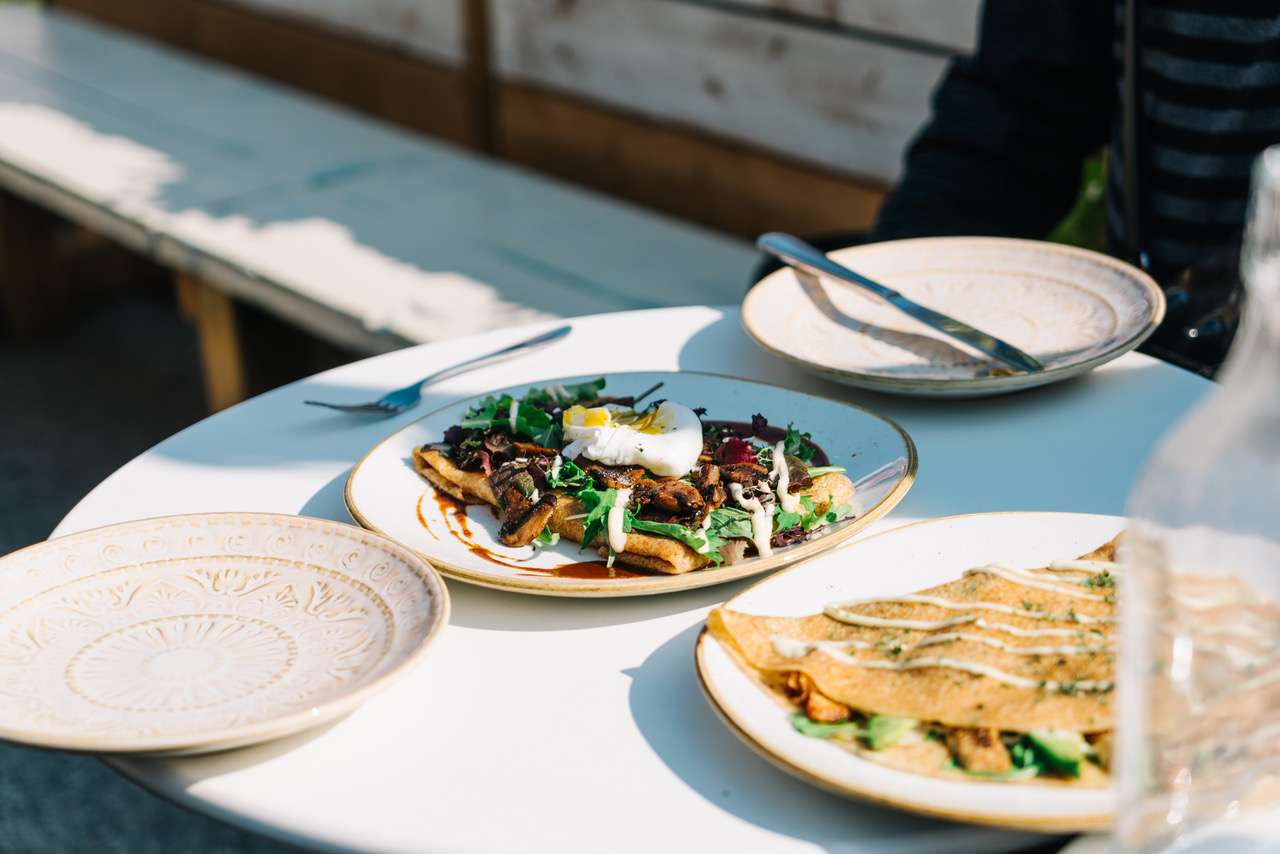 Photo courtesy of La Parisienne.
Lots of companies care about the community. What sets RBC apart is how we bring our company and our networks together to tackle the big issues of today and tomorrow. Learn how creating a positive social impact is integral to how we do business.
About Feast on the Farm: From August through October 2022, the Ontario Culinary Alliance, in partnership with The Royal Bank of Canada, is hosting a series of Feast On® the Farm events celebrating sustainable Ontario-grown food and drink.
This article is intended as general information only and is not to be relied upon as constituting legal, financial or other professional advice. A professional advisor should be consulted regarding your specific situation. Information presented is believed to be factual and up-to-date but we do not guarantee its accuracy and it should not be regarded as a complete analysis of the subjects discussed. All expressions of opinion reflect the judgment of the authors as of the date of publication and are subject to change. No endorsement of any third parties or their advice, opinions, information, products or services is expressly given or implied by Royal Bank of Canada or any of its affiliates.