Durham Region's country charm is in no small part due to its local farms and purveyors. This family-friendly community is working together to celebrate sustainable farm-to-table cuisine.
Banner photo by Anguel Dimov
The Durham Region pairs urban conveniences with rural hospitality. Just a short drive from Toronto, you'll likely stumble upon local farms on the way to golf courses, ski slopes, or historical sights. Durham's thriving agriculture is known for an abundance of produce, meat, and craft beverages — which in turn, inspire many nearby food establishments.
This summer, RBC and the Culinary Tourism Alliance (CTA) have come together to host Feast On® the Farm, a series of community events that bring together local chefs, purveyors, and food lovers. Feast On is a certification program for foodservice businesses and purveyors that support Ontario-grown food and drink.
Discover two resident Feast On partners and their passion for sustainability and local ingredients.
Niki Filntissis, Urban Pantry
Niki's family are longstanding members of the Uxbridge community — a township located in the northern Durham Region. Her father ran a burger restaurant for 26 years, and when he retired, Niki transitioned the location to a new concept. Now in its 11th year running, Urban Pantry is a bustling farm-to-table restaurant with an ever-evolving menu centred around fresh, local ingredients. In 2021, it was voted the Best Fine Dining Restaurant in Durham Region.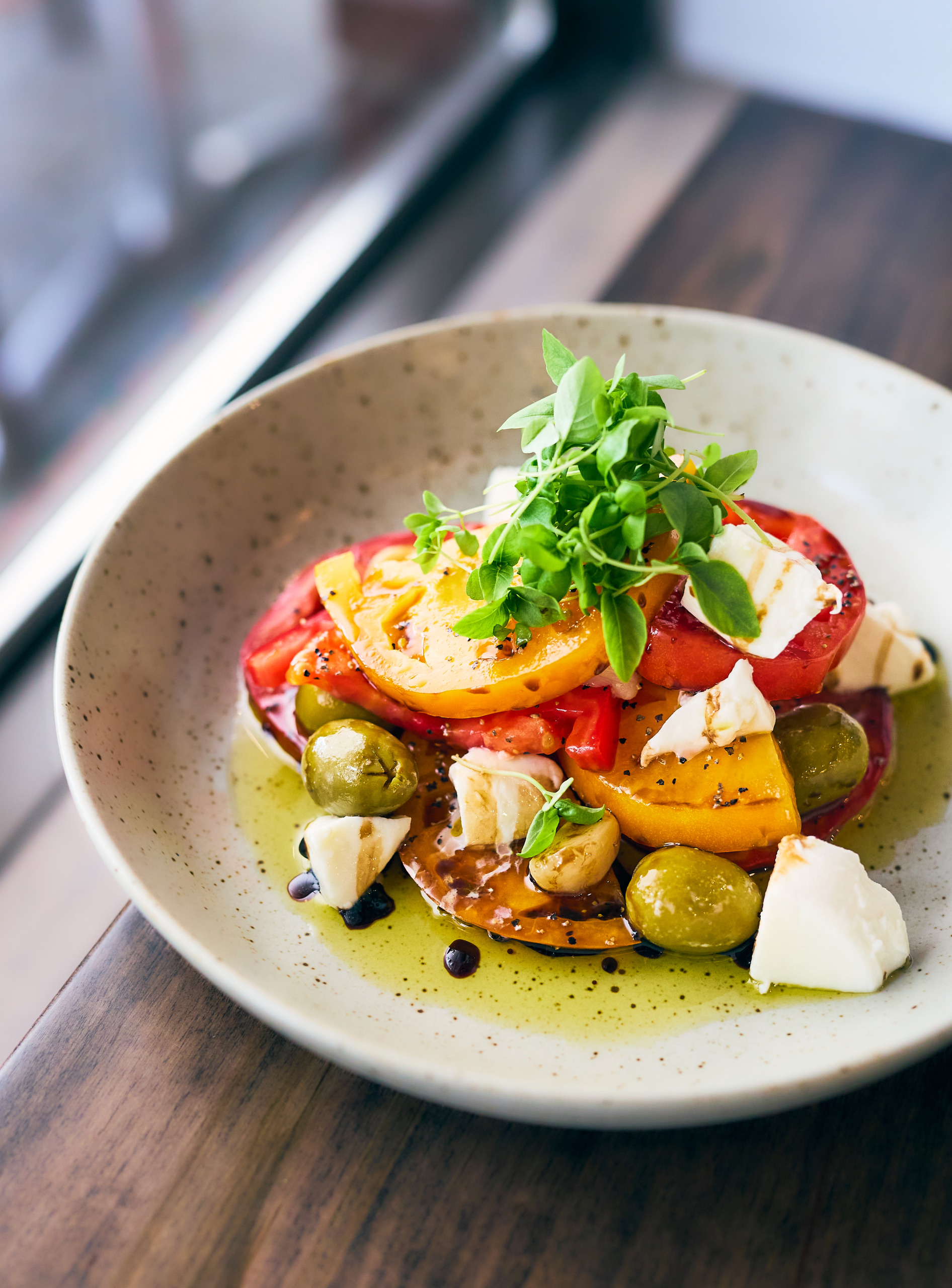 Photo by Anguel Dimov
"We try to source as much as possible from within our town," Niki shares, "Uxbridge has great local and sustainable bison, beef, lamb, maple syrup, honey, beer, microgreens … the list goes on!" Sourcing hyperlocal, seasonal ingredients means the menu is constantly changing and helps reduce carbon emissions that would otherwise be used in getting the ingredients to the restaurant.
Niki says, "We do a small menu based on what ingredients are delivered that day. It's an opportunity to surprise and excite our local customers. We are in a town that likes to try everything."
Niki acknowledges that takes a team effort to run a restaurant that focuses on sustainability. Executive Chef, Mike Crockford, trains his kitchen team on how to make everything from scratch.
"We cure our own trout, age our own steak, make all the dressings and stocks," Niki shares. And her staff helps curate the selection of local wine and beers on the menu. "I feel so fortunate to have a great team committed to bringing farm-to-table dining to Uxbridge."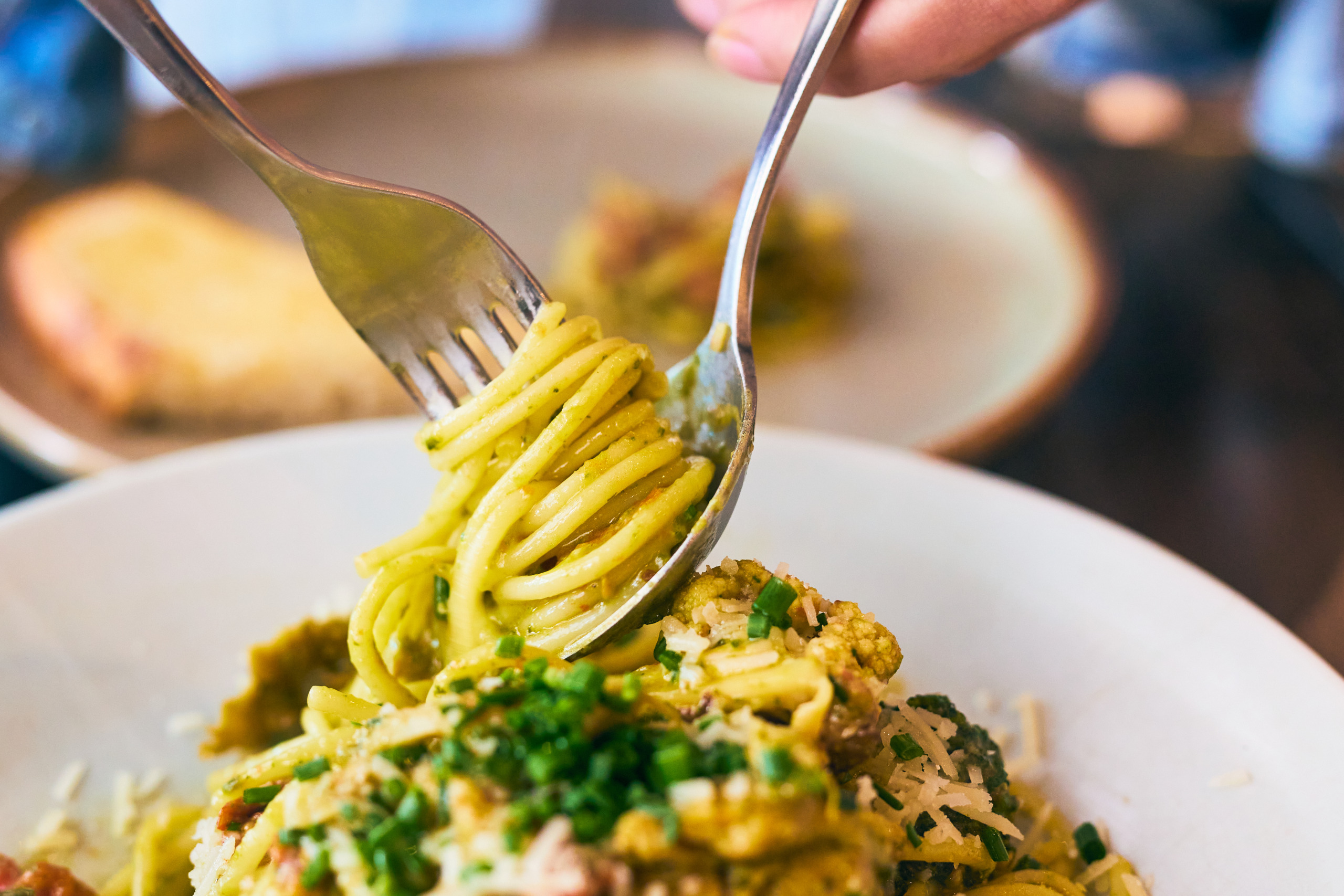 Photo by Anguel Dimov
Sue and Roger Searle, Hawley Crescent Catering
For Sue and Roger, their family's dietary restrictions inspired them to start Hawley Crescent Catering, a catering company in the southern Durham Region of Oshawa/Whitby. Hawley Crescent Catering specializes in "flexitarian" menus that accommodate various dietary needs. The family business caters for events of all sizes — and sells a variety of creative takeaway platters and snacking boards.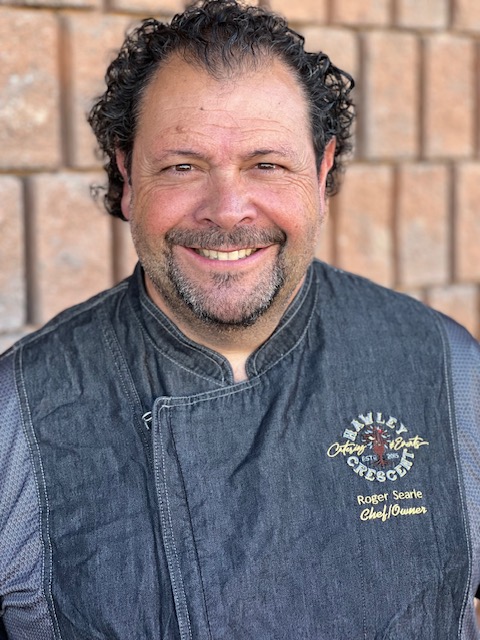 Photo courtesy of Hawley Crescent Catering
Sustainability and sourcing local ingredients were core to their business from day one.
"We made a conscious choice to use biodegradable/compostable products, even though back then, there weren't many options to choose from," Sue recounts. "Feast On is a defining feature to our business and tells someone right off the bat who we are at the core," says Sue.
Outside of catering events, you can also enjoy Hawley Crescent's food by ordering takeaway platters for pick-up — they're perfect for at-home entertaining or small events.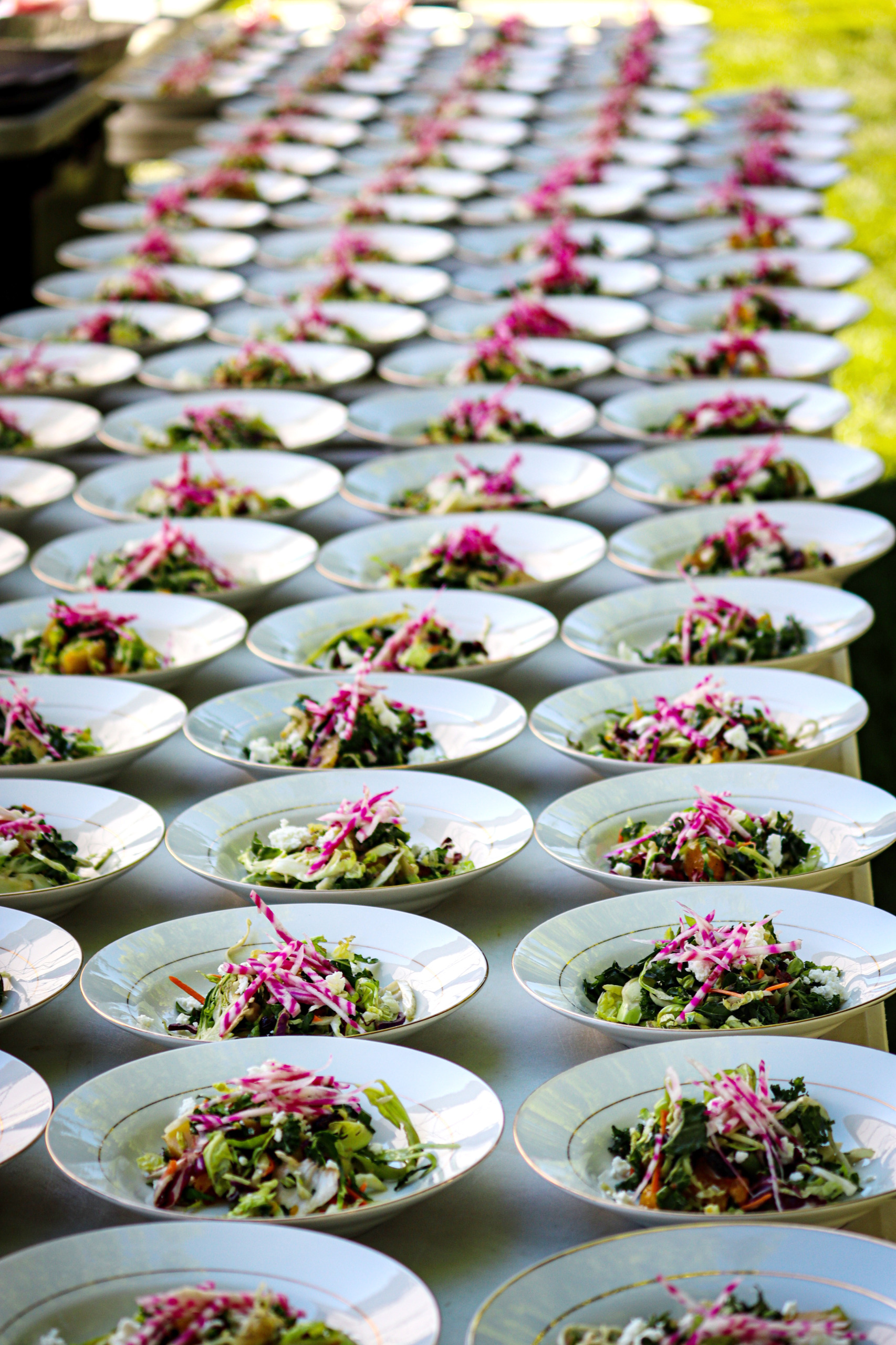 Photo courtesy of Hawley Crescent Catering
Lots of companies care about the community. What sets RBC apart is how we bring our company and our networks together to tackle the big issues of today and tomorrow. Learn how creating a positive social impact is integral to how we do business.
About Feast on the Farm: From August through October 2022, the Ontario Culinary Alliance, in partnership with The Royal Bank of Canada, is hosting a series of Feast On® the Farm events celebrating sustainable Ontario-grown food and drink.
This article is intended as general information only and is not to be relied upon as constituting legal, financial or other professional advice. A professional advisor should be consulted regarding your specific situation. Information presented is believed to be factual and up-to-date but we do not guarantee its accuracy and it should not be regarded as a complete analysis of the subjects discussed. All expressions of opinion reflect the judgment of the authors as of the date of publication and are subject to change. No endorsement of any third parties or their advice, opinions, information, products or services is expressly given or implied by Royal Bank of Canada or any of its affiliates.