Simcoe County has a deep-rooted history with locally grown, sustainable produce — and to this day, it inspires local restaurants and purveyors in the region.
Banner photo by Anguel Dimov
Simcoe County might be better known as a recreational hub, but agriculture and food have played a huge role in the area's development. It's home to a farmers' market established in 1846. To this day, locally grown ingredients and sustainability inspire Simcoe County.
RBC and the Culinary Tourism Alliance (CTA) have come together to host Feast On® the Farm, a series of community events that bring together local chefs, purveyors, and food lovers. These events raise funds to support Feast On®, a certification program for food service businesses and purveyors that support Ontario-grown food and drink.
Discover two Simcoe County Feast On partners and their passion for sustainability and local ingredients.
Tim and Kimberly Schneider, Duntroon Cyder House
Tim and Kimberly Schneider run a family-operated cider company in Duntroon. All their ciders are made with heritage apples grown on their 110-acre farm and from partner orchards within a 5-kilometre radius.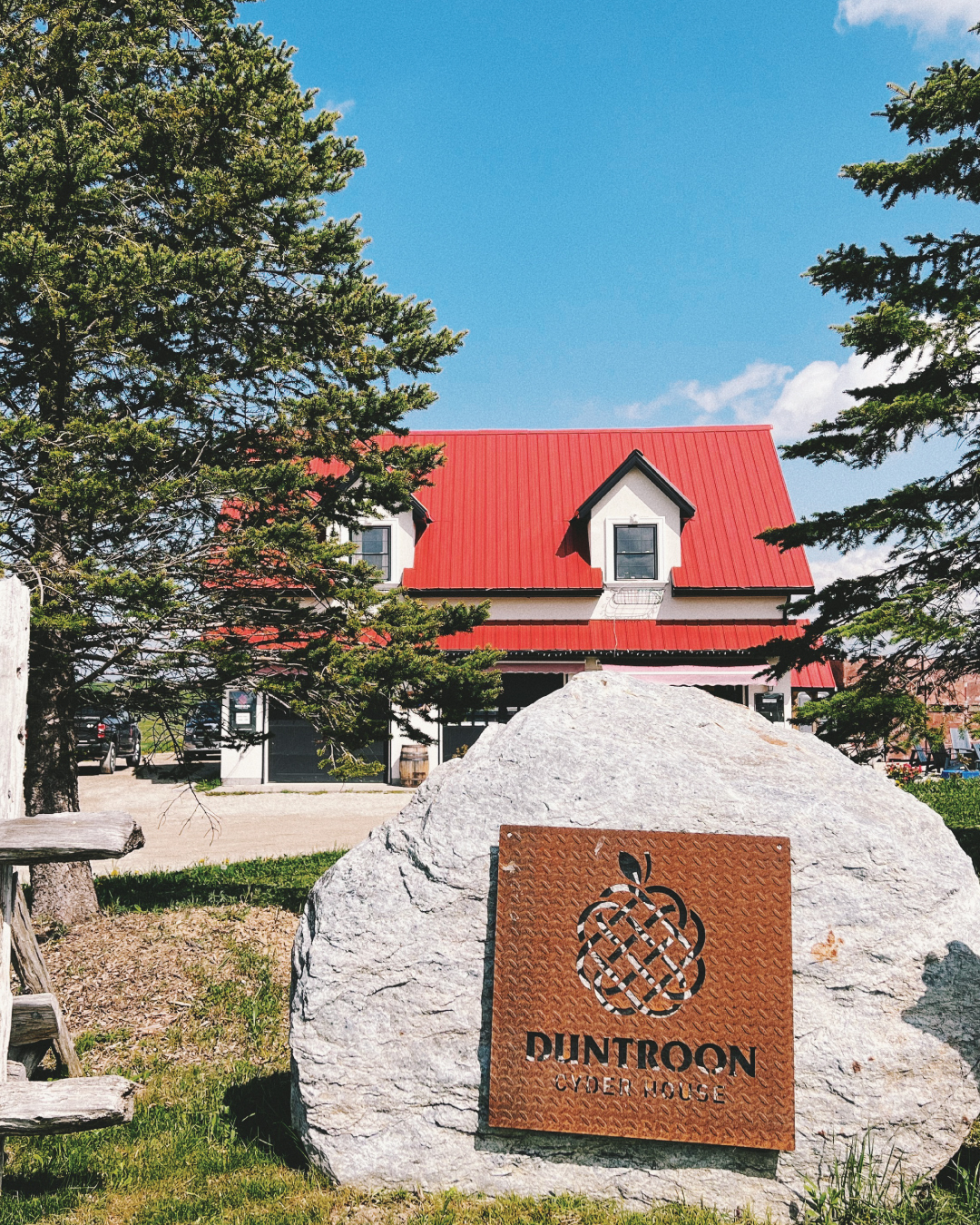 Photo courtesy of Duntroon Cyder House
Tim has a professional background in climate change and energy conservation. When his family relocated to England for work, they discovered their passion for cider. When the Schneider family moved back to Canada, they sought to start a craft cider business that produced a delicious product — and did so in the most sustainable way possible.
From day one, the family farm has operated with completely organic practices and is working to take this effort to the next level. "We are on a journey to net-zero carbon in all aspects of our cidery, farming and operations. We hope to achieve carbon neutrality by 2030, with the possibility of net positive energy beyond that," Tim shares. The farm has recently switched its landscaping equipment from gas to electric, and its new production facility will be powered by solar, wind, and clean energy.
As a Feast On® partner, Tim has been connected to a "community of like-minded, thoughtful and impactful customers and industry partners committed to making positive changes through how they live, play, eat, and work." You can find Duntroon cider at the LCBO, select retailers — or by visiting their farm or online shop.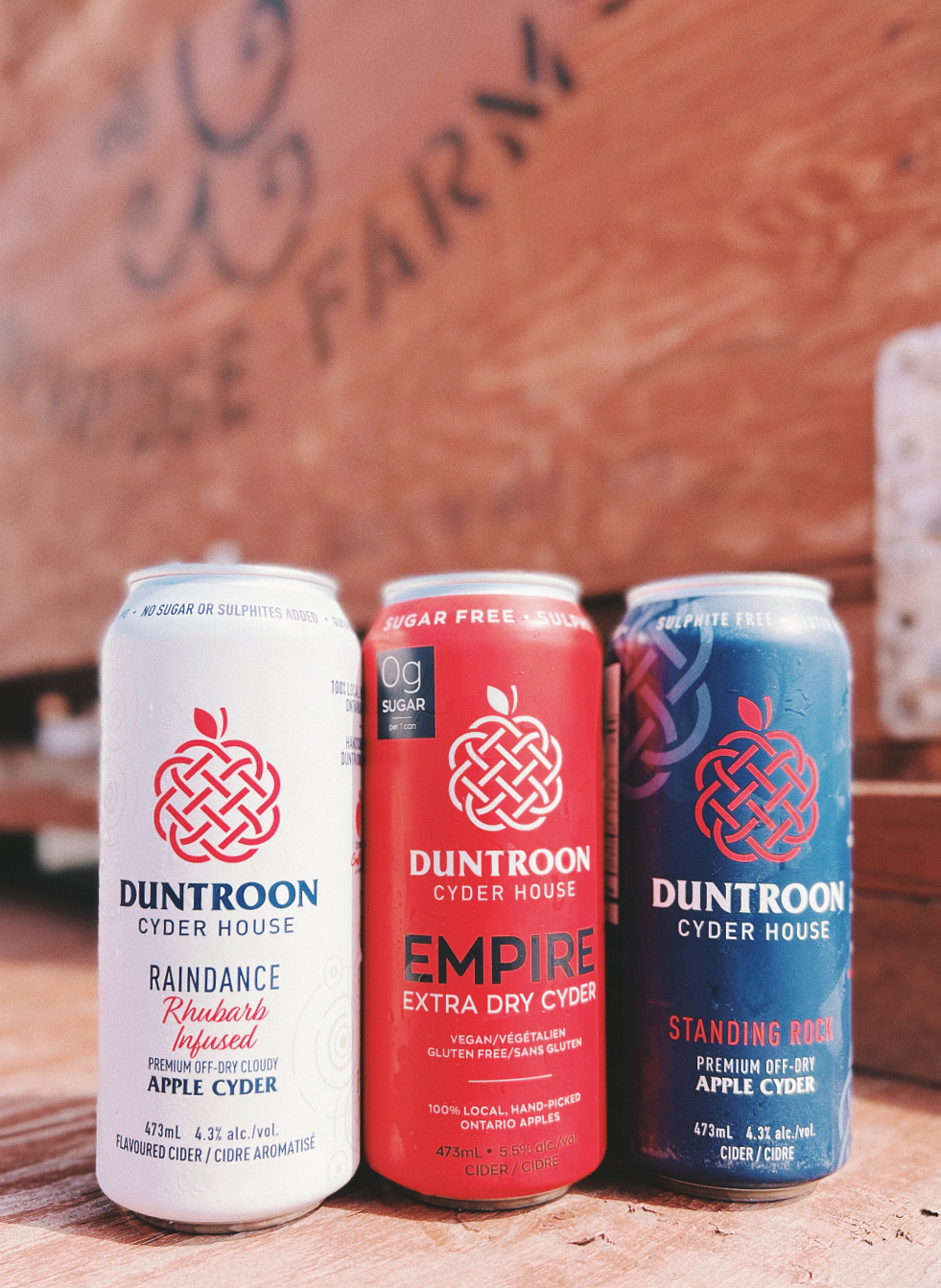 Photo courtesy of Duntroon Cyder House
Ben Kersley, The Common Stove
When you walk into The Common Stove, it's hard to miss the large wood-fired grill in the middle of the open kitchen. The airy and welcoming Orillia restaurant reflects a classic steakhouse offering modern and seasonal influences.
The farm-to-table inspired menu features locally sourced meats and seasonal vegetables. The dry-aged, grass-fed Ontario beef are fixtures on the menu — seasoned only with salt and cooked over an ash-maple wood fire to truly let the ingredient shine.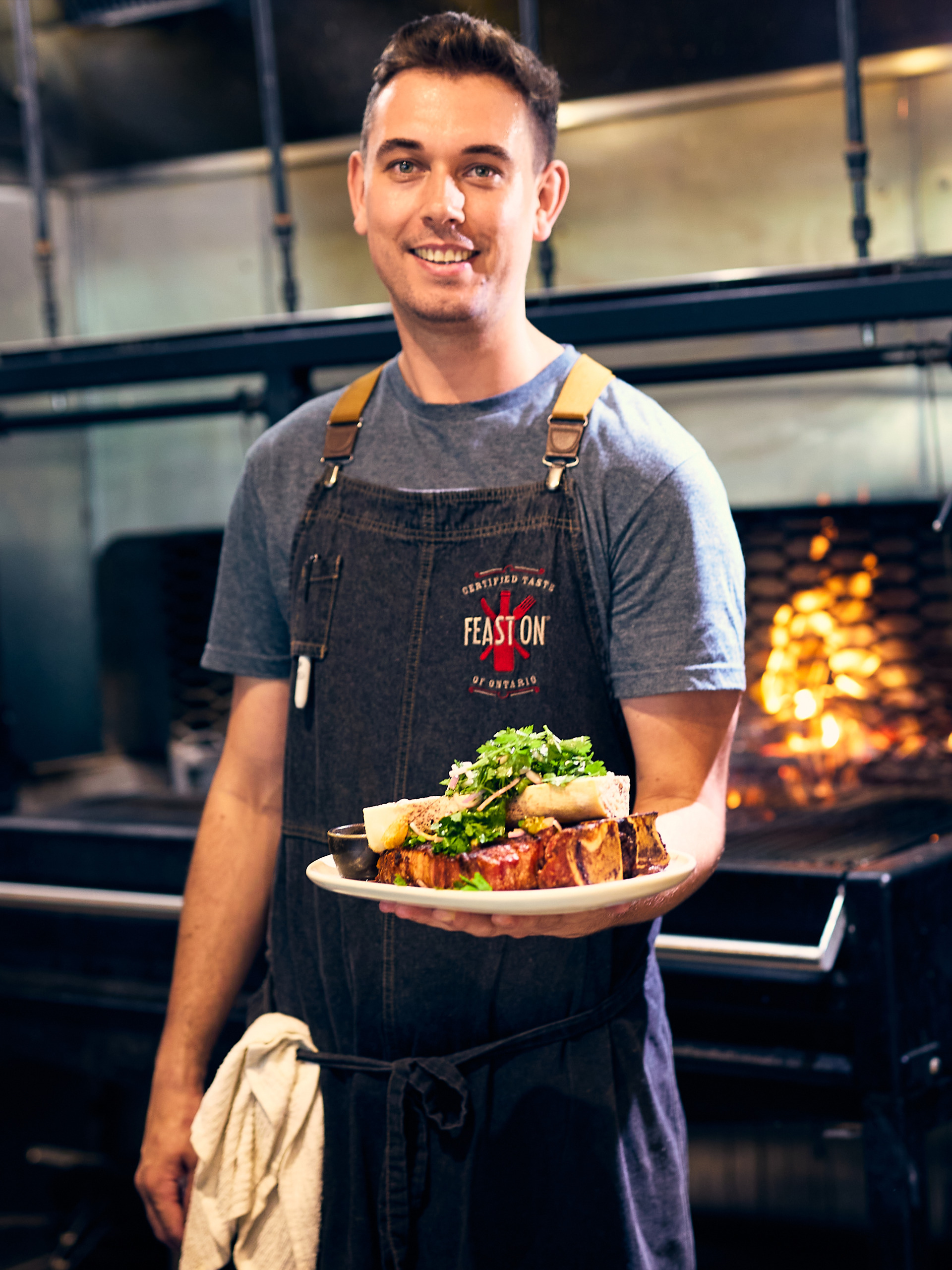 Photo by Anguel Dimov
The menu frequently changes based on what produce is available from local farmers and foragers. "Sustainability is important because it keeps us going. We are passionate about the ingredients we use—and want guests to get as excited as we are about seasonal, local ingredients," says Executive Chef Ben Kersley, "I'm so proud to be Feast On® certified, being connected to like minded individuals and showcasing that we care about what we are cooking."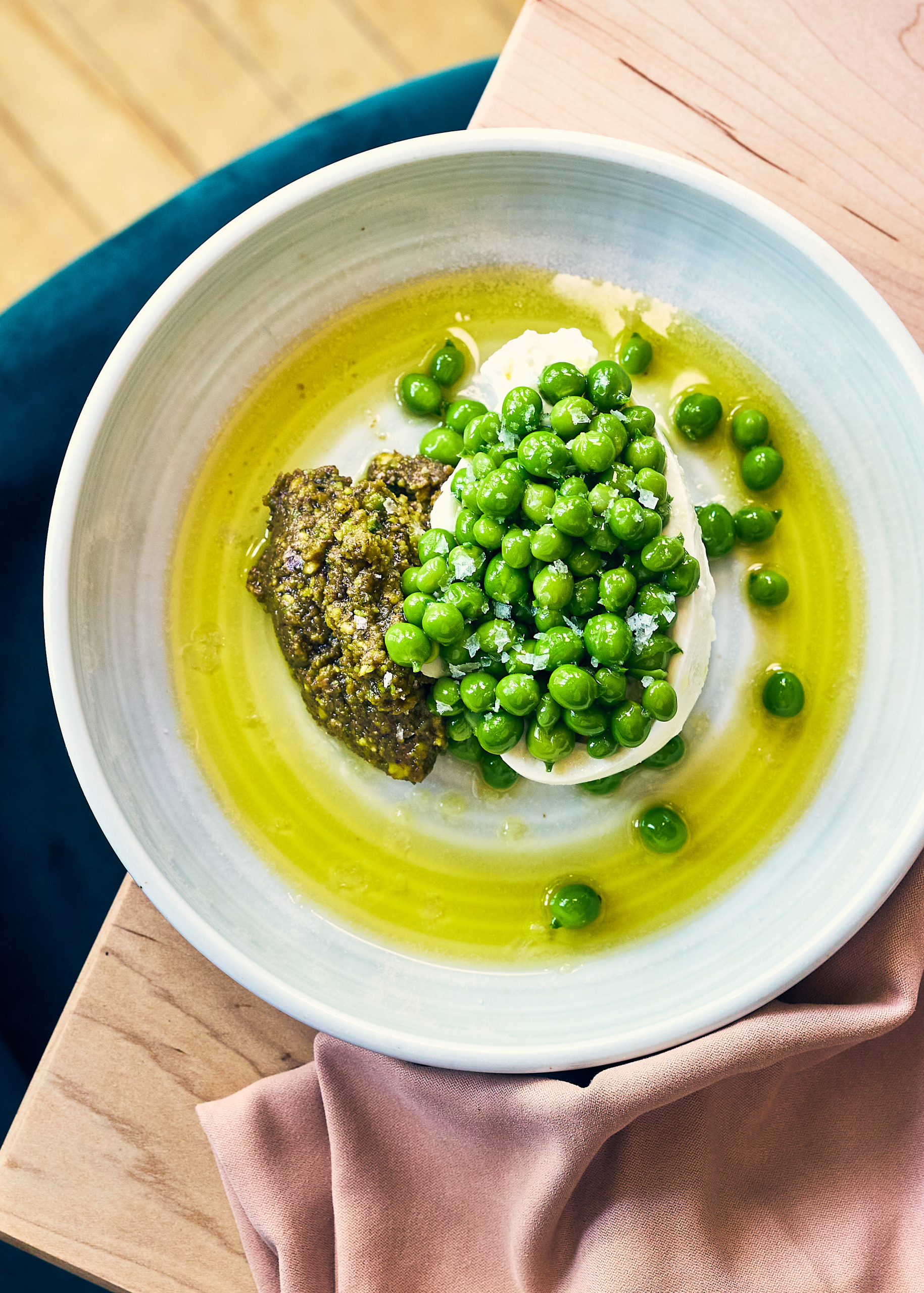 Photo by Anguel Dimov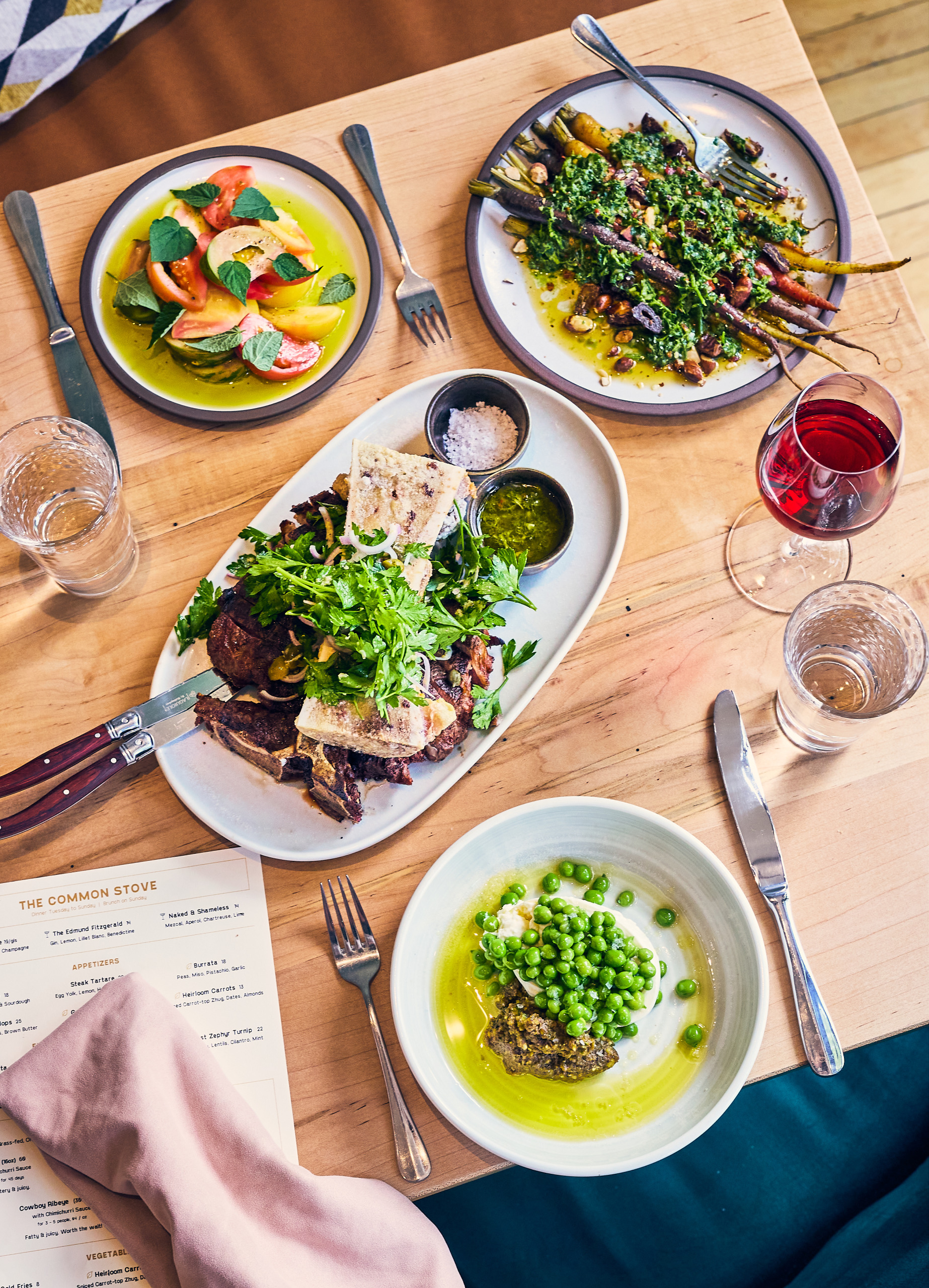 Photo by Anguel Dimov
Lots of companies care about the community. What sets RBC apart is how we bring our company and our networks together to tackle the big issues of today and tomorrow. Learn how creating a positive social impact is integral to how we do business.
About Feast On® the Farm: From August through October 2022, the Ontario Culinary Alliance, in partnership with The Royal Bank of Canada, is hosting a series of Feast On® the Farm events celebrating sustainable Ontario-grown food and drink.
This article is intended as general information only and is not to be relied upon as constituting legal, financial or other professional advice. A professional advisor should be consulted regarding your specific situation. Information presented is believed to be factual and up-to-date but we do not guarantee its accuracy and it should not be regarded as a complete analysis of the subjects discussed. All expressions of opinion reflect the judgment of the authors as of the date of publication and are subject to change. No endorsement of any third parties or their advice, opinions, information, products or services is expressly given or implied by Royal Bank of Canada or any of its affiliates.