In Niagara Benchlands, local wineries are captivating their guests with farm-to-table menus that celebrate Ontario-grown ingredients.
Banner photo by Anguel Dimov
Just a 30-minute drive from Niagara-on-the-Lake, the rolling hills of Niagara Benchlands offers sweeping views and exceptional cuisine. There are plenty of local wineries and farms to visit. And, if you're craving an adventure, you can work up an appetite by exploring the many parks and waterfront trails. Either way, the Niagara Benchlands should not be missed.
RBC and the Culinary Tourism Alliance (CTA) have come together to host Feast On® the Farm, a series of community events that bring together local chefs, purveyors, and food lovers. Feast On® is a certification program for foodservice businesses and purveyors that support Ontario-grown food and drink.
Discover two resident Feast On® partners and their passion for sustainability and local ingredients.
Chef George Ward, Vineland Estates Winery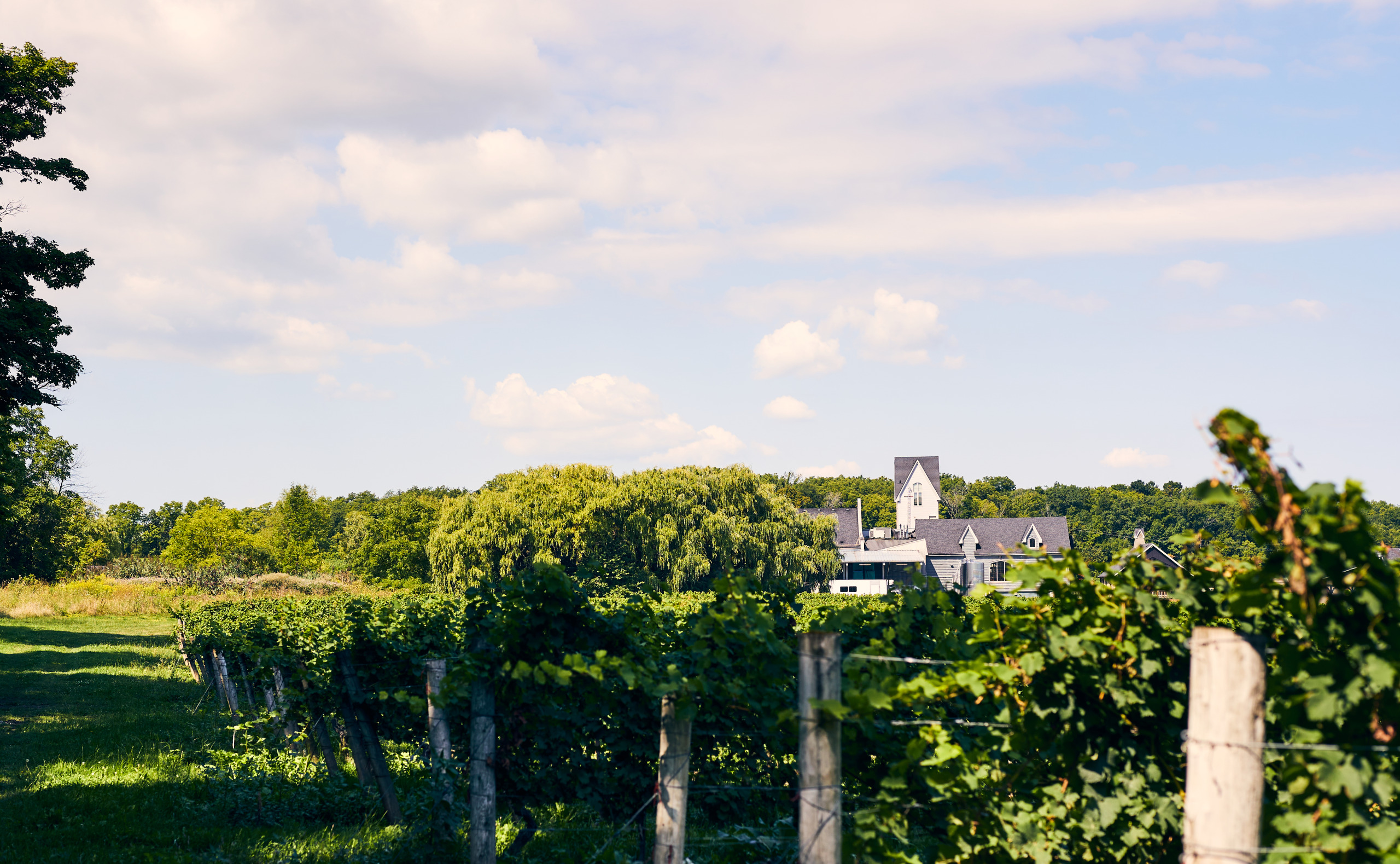 Photo by Anguel Dimov
Vineland Estates Winery is in a small farming community between the southern shore of Lake Ontario and the Niagara Escarpment. The property offers expansive views that overlook the vineyard and features historic buildings dating back to the 1800s that have been painstakingly restored. Vineland Estates is open year-round — visitors can walk through the vineyards, sample wine at the tasting bar, or visit the on-site restaurant.
Chef Ward's journey with Vineland Estates started back in 2007 and he's now the restaurant's Executive Chef and Food/Beverage Director. "This position has allowed me to continue strengthening my relationships with local farmers and purveyors to create regionally-sourced menus and innovative dishes that entice culinary adventurousness in us all," Ward says.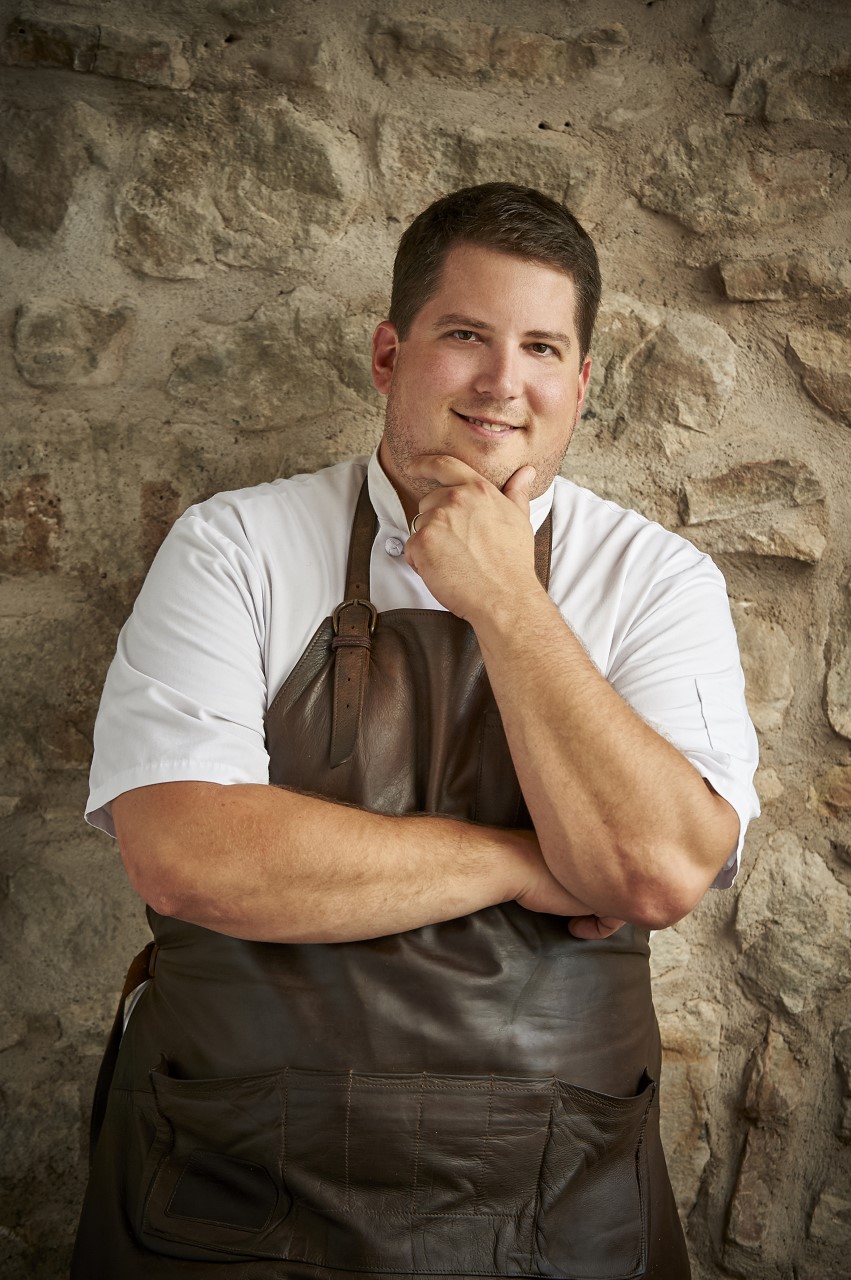 Photo courtesy of Vineland Estates Winery
"I think that people should be cognizant of where their food comes from and start to encourage their favourite restaurants to take advantage of the sustainable, local ingredients our province has to offer," Chef Ward shares. "Feast On® does a great job connecting chefs and restaurateurs with farmers and purveyors through a network of like-minded individuals."
Sustainability plays a key role in the restaurant's success: "I believe that the combination of our time-honoured tradition of estate-made wine, our warm and welcoming hospitality, and our emphasis on farm-to-table values makes us stand out," says Ward. The restaurant at Vineland Estates is open for lunch and dinner service. The menu features elegantly prepared, locally-sourced meat, seafood and produce — with the option of wine pairings, of course.
Photo by Anguel Dimov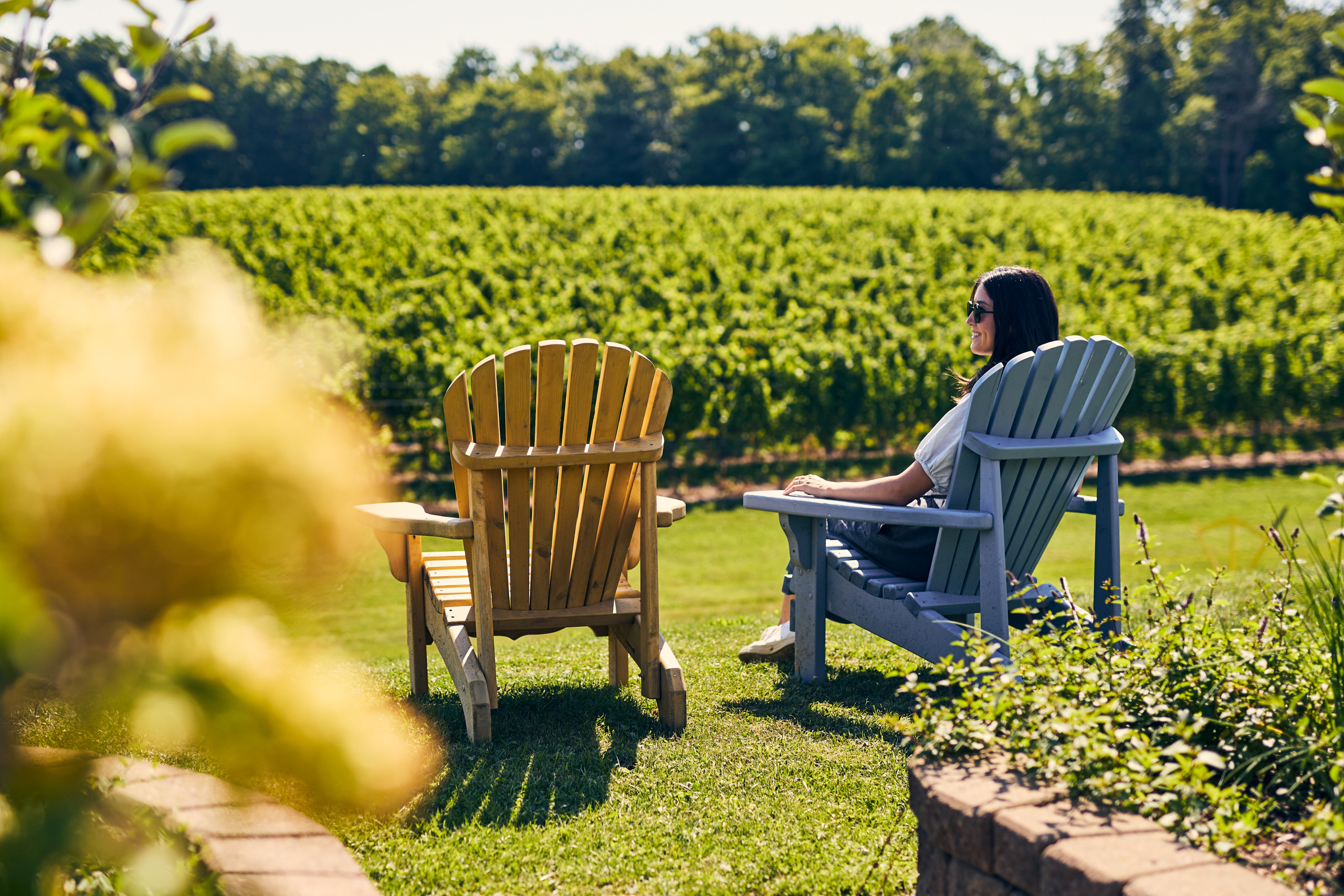 Photo by Anguel Dimov
Ricky Casipe and Olivia Simpson, Ricky+Olivia Events
Ricky and Olivia are partners in both work and life. The two chefs met while working in the Toronto restaurant scene, but eventually wanted to start their own business together. The duo now runs Ricky+Olivia Events, hosting pop-ups and food events throughout the year. From May through October, the Ricky+Olivia team is in Niagara running the seasonal patio at Westcott Vineyard, a small-batch winery focused on hand-made Pinot Noir and Chardonnay.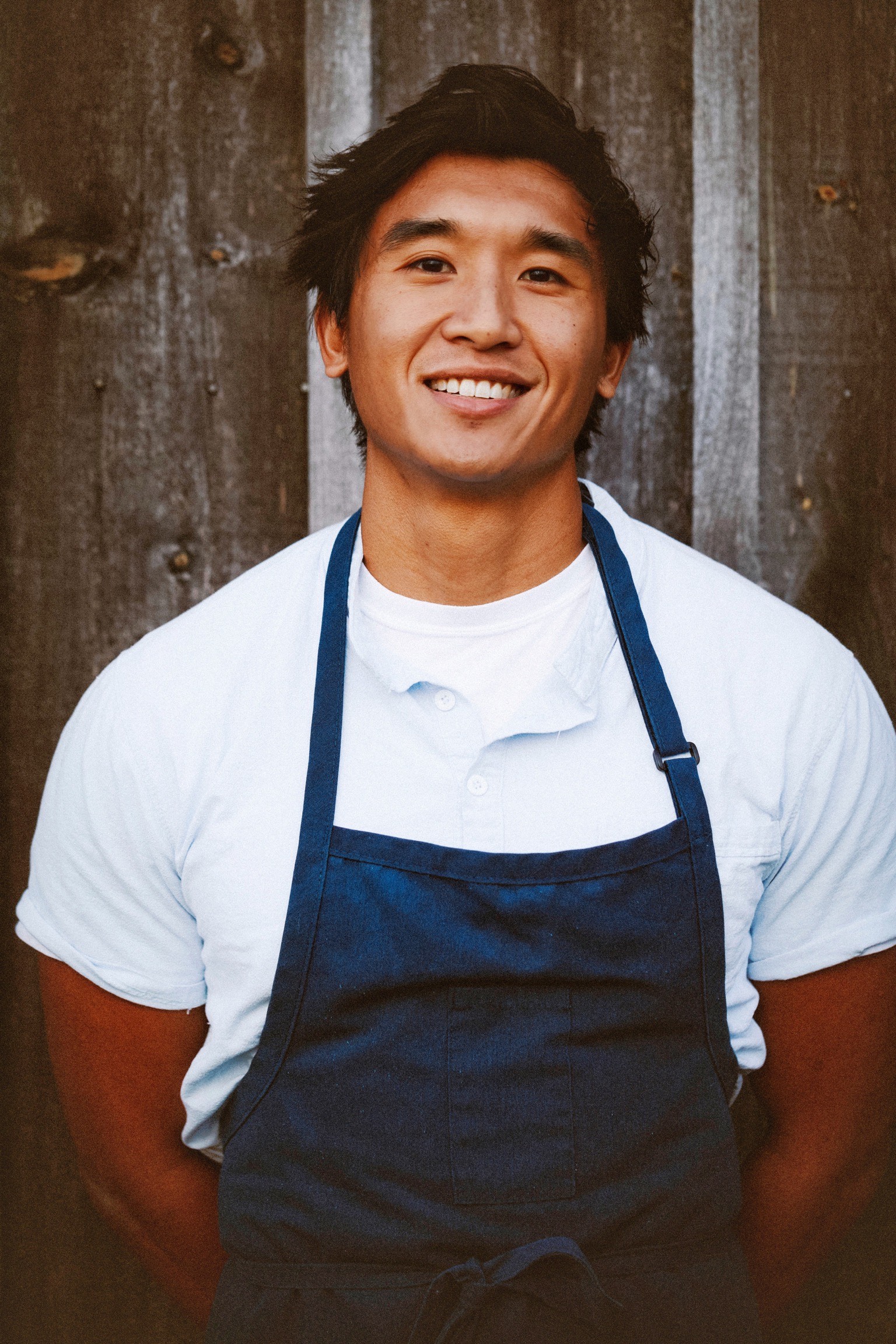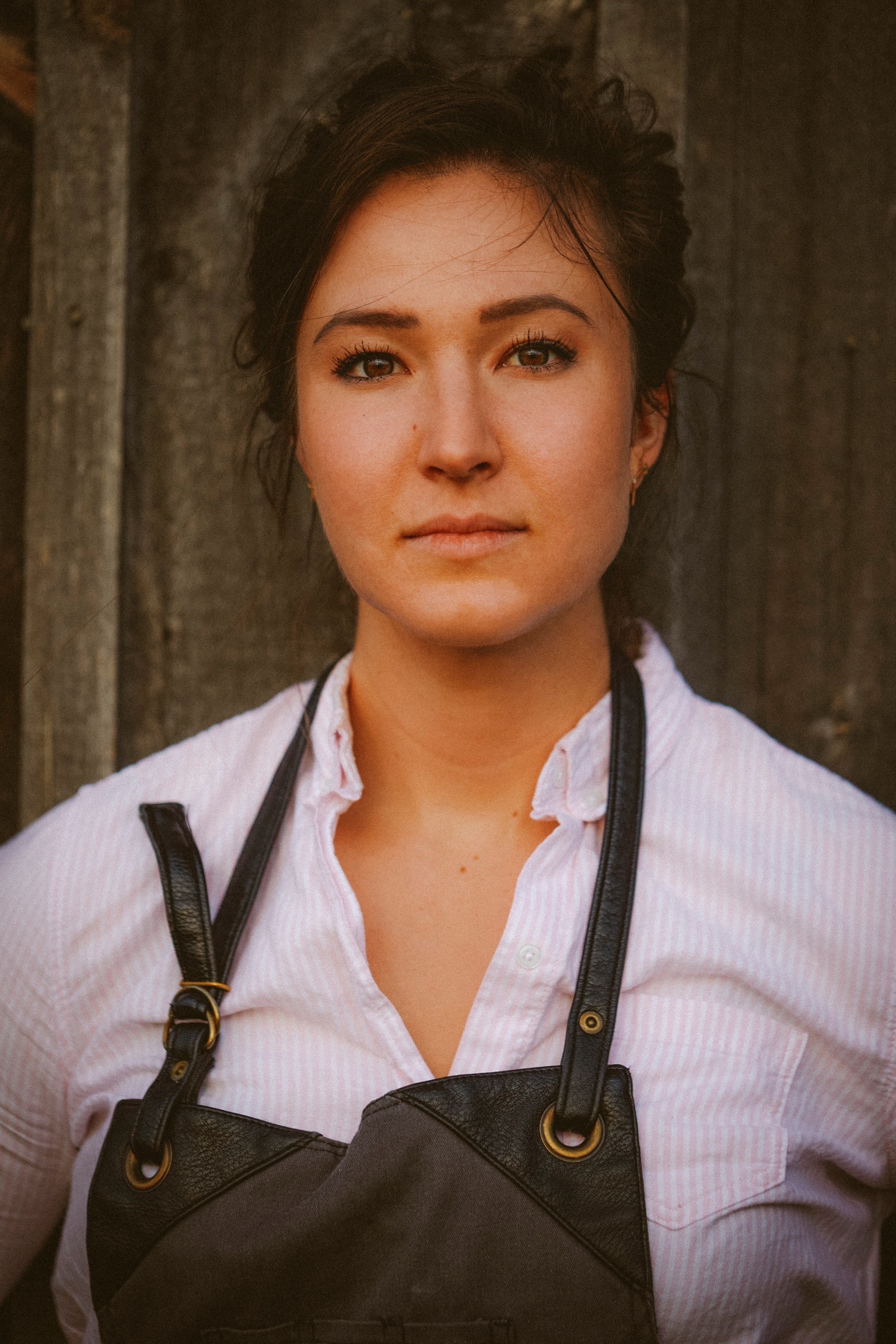 Photos by Danielle Matar
These seasoned chefs are proud to source local ingredients from Westcott's on-site garden and neighbouring farms.
"Being down in Niagara, we're just a short drive away from farmers and food purveyors. It's been game-changing for us to swing by a farm and put the fresh produce right in the back of our truck," Ricky says. Olivia adds: "And having the restaurant garden to harvest from is also great. The garden-grown herbs and edible flower garnishes have become a signature of how our food is plated."
"We are a very small restaurant with a very small team. Sourcing locally and seasonally can be very time-consuming. The Feast On® partnership is so helpful because they do a lot of the research and legwork for us. It's great to have a list of local suppliers from Feast On®. They changed the game by connecting chefs with farmers," Ricky reflects.
When not running the seasonal patio at Westcott Vineyard, Ricky and Olivia run other events in Toronto. They have their sights on a brick-and-mortar venture in Toronto, potentially as early as winter 2022.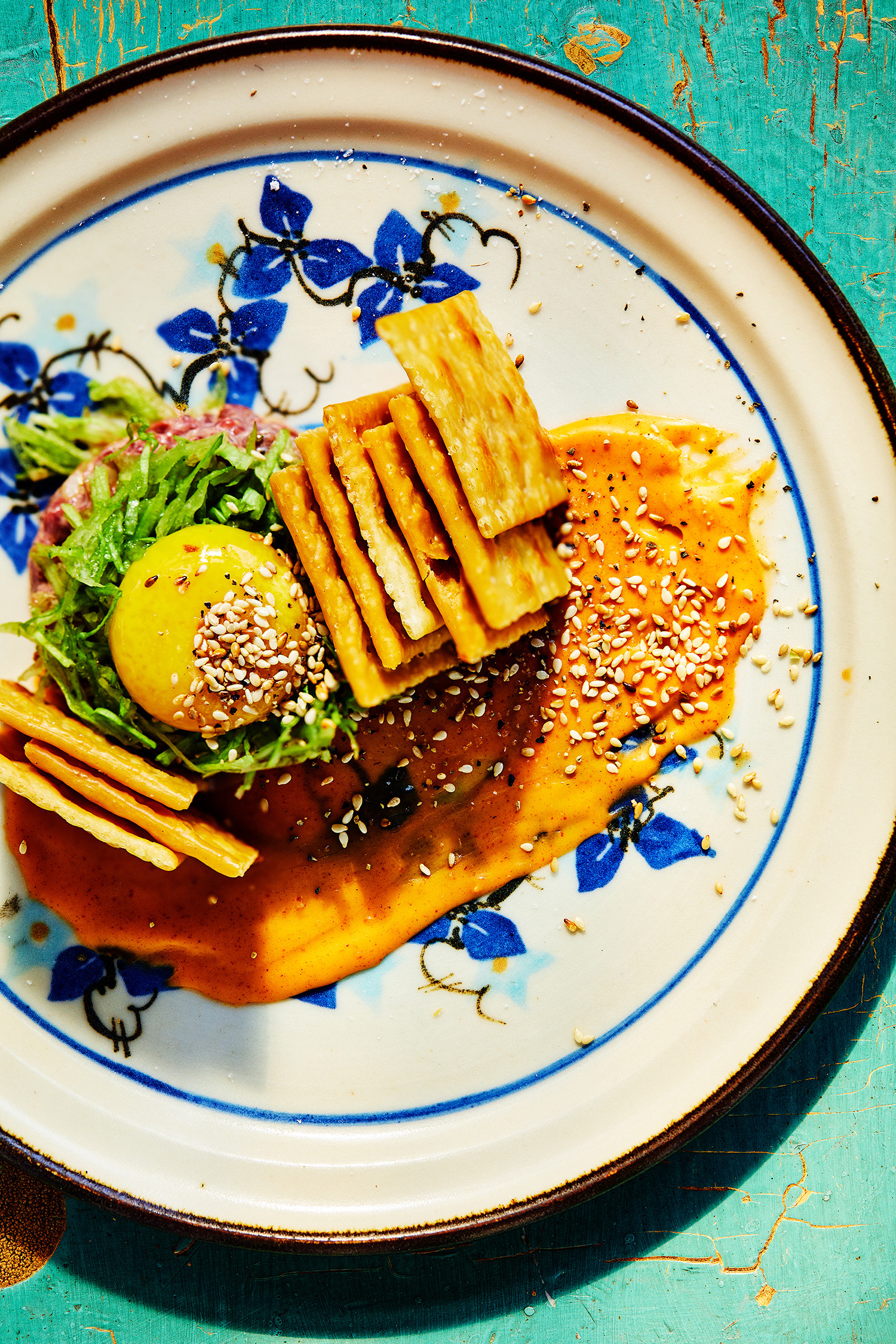 Photo by Danielle Matar
Lots of companies care about the community. What sets RBC apart is how we bring our company and our networks together to tackle the big issues of today and tomorrow. Learn how creating a positive social impact is integral to how we do business.
About Feast On® the Farm: From August through October 2022, the Ontario Culinary Alliance, in partnership with The Royal Bank of Canada, is hosting a series of Feast On® the Farm events celebrating sustainable Ontario-grown food and drink.
This article is intended as general information only and is not to be relied upon as constituting legal, financial or other professional advice. A professional advisor should be consulted regarding your specific situation. Information presented is believed to be factual and up-to-date but we do not guarantee its accuracy and it should not be regarded as a complete analysis of the subjects discussed. All expressions of opinion reflect the judgment of the authors as of the date of publication and are subject to change. No endorsement of any third parties or their advice, opinions, information, products or services is expressly given or implied by Royal Bank of Canada or any of its affiliates.