Cavendish PEI comes into its own during the summer months. If you're vacationing in PEI, here are eight ways to get more out of your trip this summer.
Covering more than 400 kilometres of coastline and edged by sand the colour of gold, Canada's smallest province is remarkable. And it comes into its own during the summer months.
A half-hour drive northwest of Charlottetown, the lively PEI community of Cavendish, is where you'll find the best the Maritimes has to offer, all set along one gorgeous strip of golden beach: Think community lobster dinners, brilliant summer music festivals, bike trails along red sea cliffs and kitesurfing out on the (surprisingly warm!) Atlantic waves. Here are eight other reasons to visit Cavendish, PEI this summer.
1. Practice your sun salutations
Buffalo Springfield playing from yoga studio speakers is fine and all, but it can't compare to the sound of the crashing waves as you practice your morning postures on the ocean's edge.
Every Wednesday through summer, Parks Canada hosts a beachside yoga class at Cavendish Campground Beach. It's bilingual, it's $11.50 per person, and it's from 8.30 a.m. – 9.30 a.m. Book in person at the campground kiosks on the day you plan to practice.
After you've finished your asana postures, you can swim in some of the warmest waters north of the Carolinas.
2. Cycle through sand dunes and along sea cliffs
PEI's North Shore is a stunning mix of sandy beaches, wild dunes, and bright red sandstone cliffs. The best way to take in the scene? By bicycle.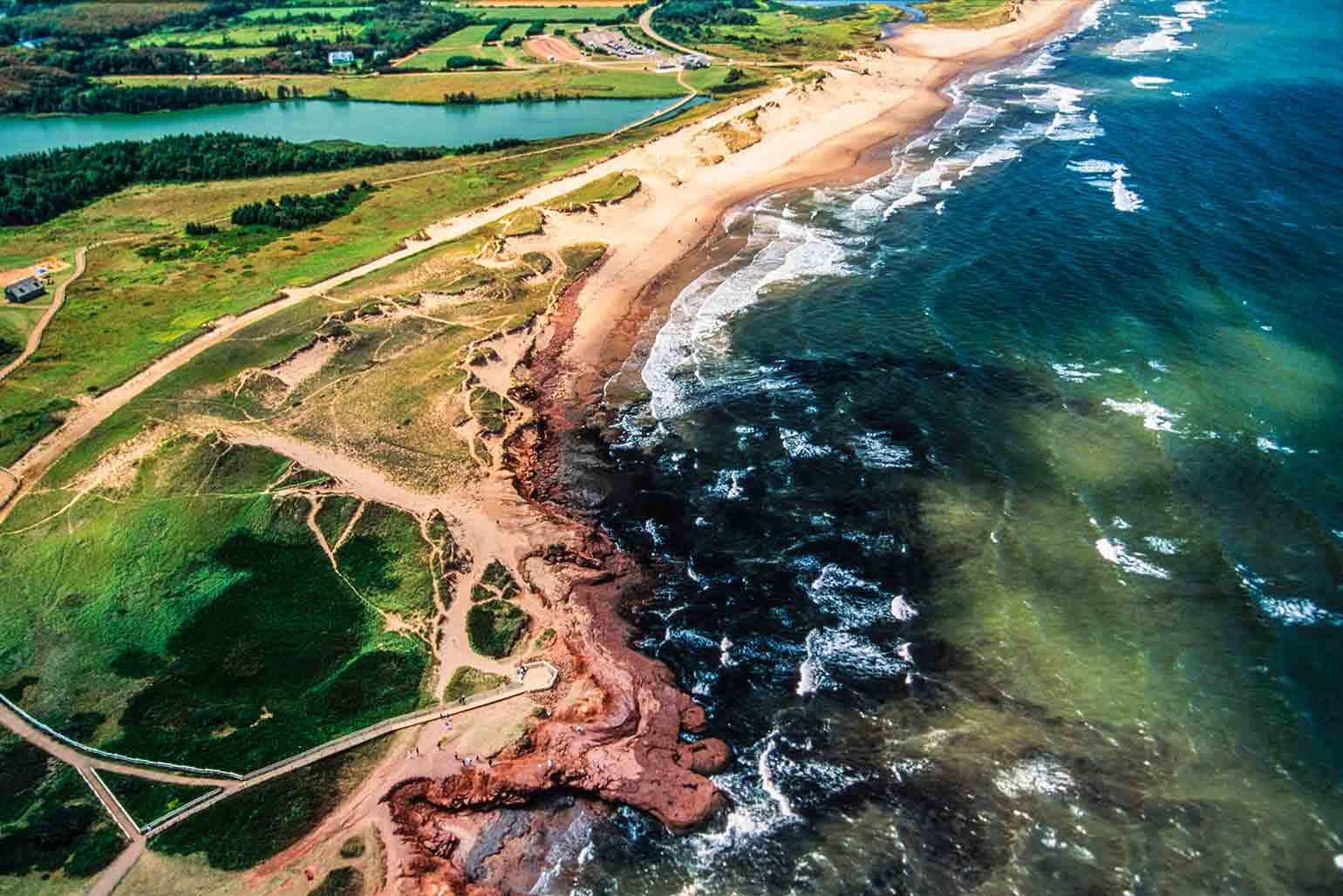 The Gulf Shore Way is a two-way trail that runs for 12 kilometres through PEI National Park. With gentle slopes and blissfully flat stretches, it's not too intimidating for occasional riders, and it'll take you past those famous Cavendish cliffs, through Brackley's dunes, over to Covehead Harbour Lighthouse in all its red-and-white glory, and by half a dozen of the national park's perfect beaches.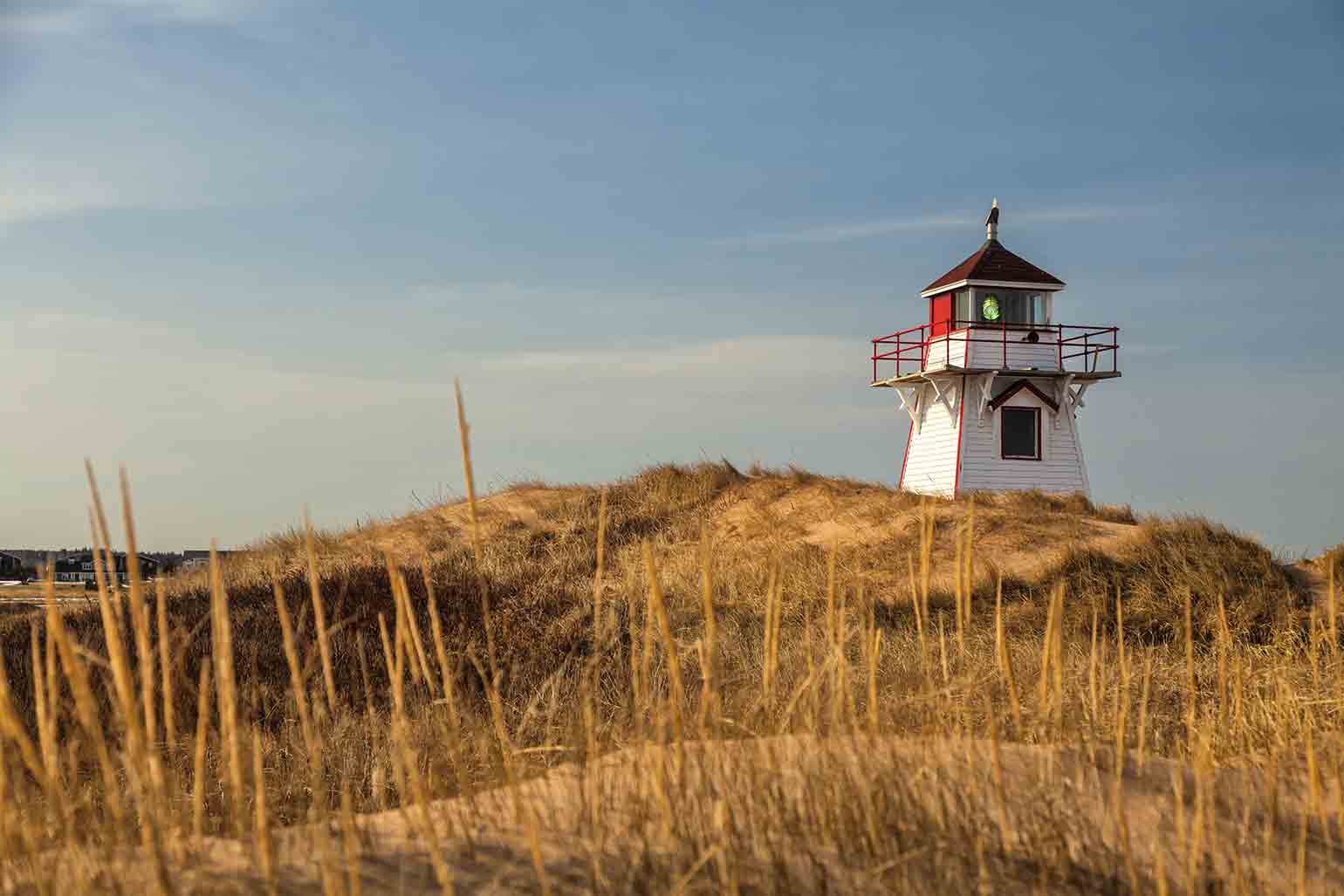 3. Order lobster every way
From lobster mac and cheese and creamy bisques to good, old-fashioned lobster suppers complete with all the rolls, butter, and potato salad you could ever want — PEI knows the best ways to serve up lobster.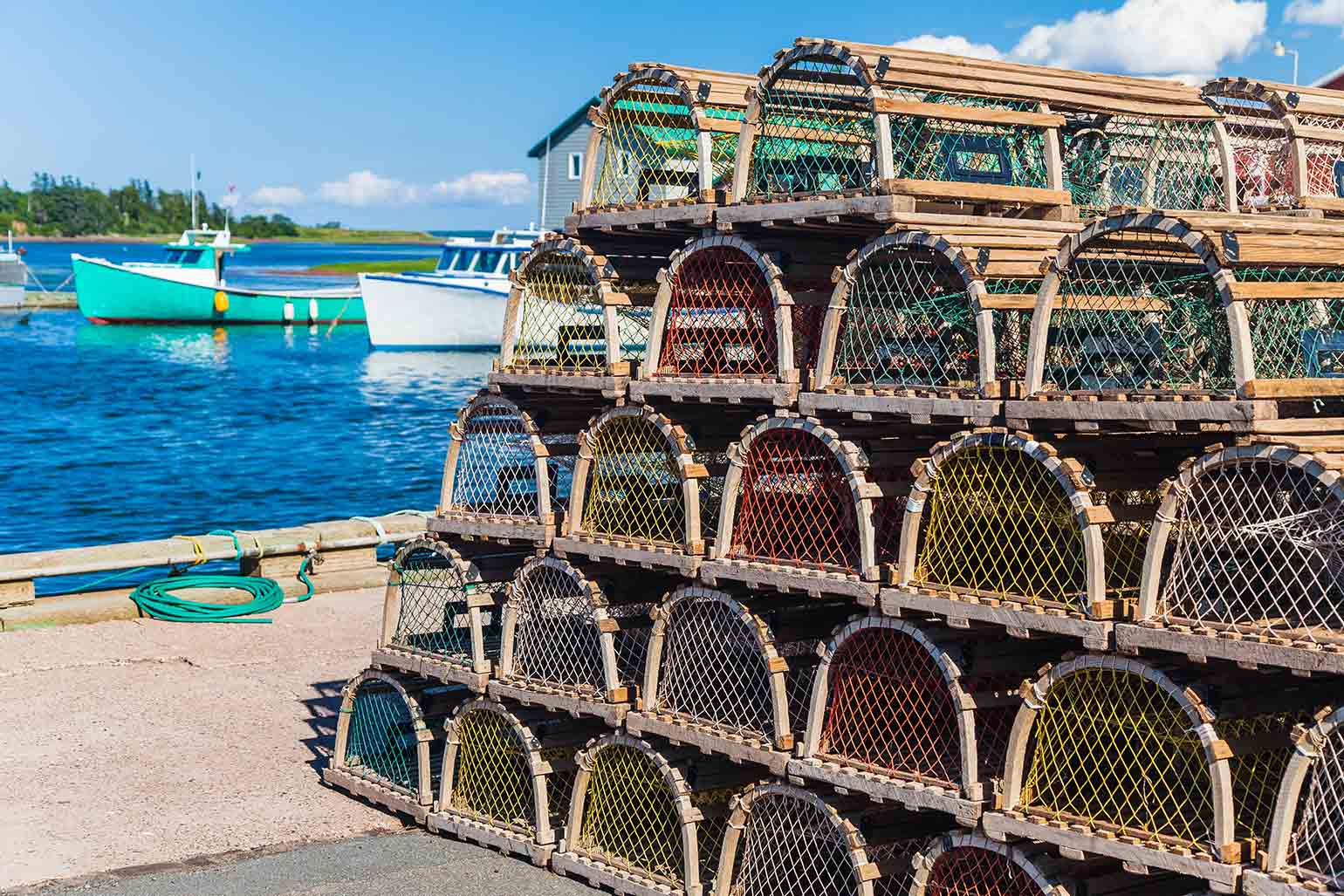 P.S. Forty minutes' drive southwest of Cavendish, July 5-9 will see the Summerside Lobster Carnival come to town. There'll be children's shows, cooking demonstrations, live music, and of course, those traditional lobster suppers.
4. Attend the Cavendish Beach Music Festival
Taking place in a former cow pasture by the sea, the Cavendish Beach Music Festival (July 7–9, 2022) is Atlantic Canada's largest outdoor concert, and it's so much fun. This year you'll be joining revellers as the likes of Dustin Lynch, Luke Combs, Darius Rucker, and Mackenzie Porter get the party going.*
5. Learn kitesurfing from the locals
As extreme as it is extremely fun, kitesurfing is one of the fastest-growing water sports in the world. And PEI's North Shore is an excellent place to get in on the action. There are brilliant local instructors who can take you out and teach you basic skills like launching and landing. From there, maybe one day you'll be shooting big aerials and doing kite loops.
On those sunny summer days when there is no wind, you won't be stuck for choices of ways to get out on the water. Go swimming, kayaking, parasailing, stand-up paddle boarding, or just for a refreshing little paddle. It's up to you.
6. Explore the birthplace of "Anne of Green Gables"
Anne of Green Gables author Lucy Maud Montgomery wrote that PEI was an island floating, "On the waves of the blue gulf, a green seclusion and haunt of ancient peace."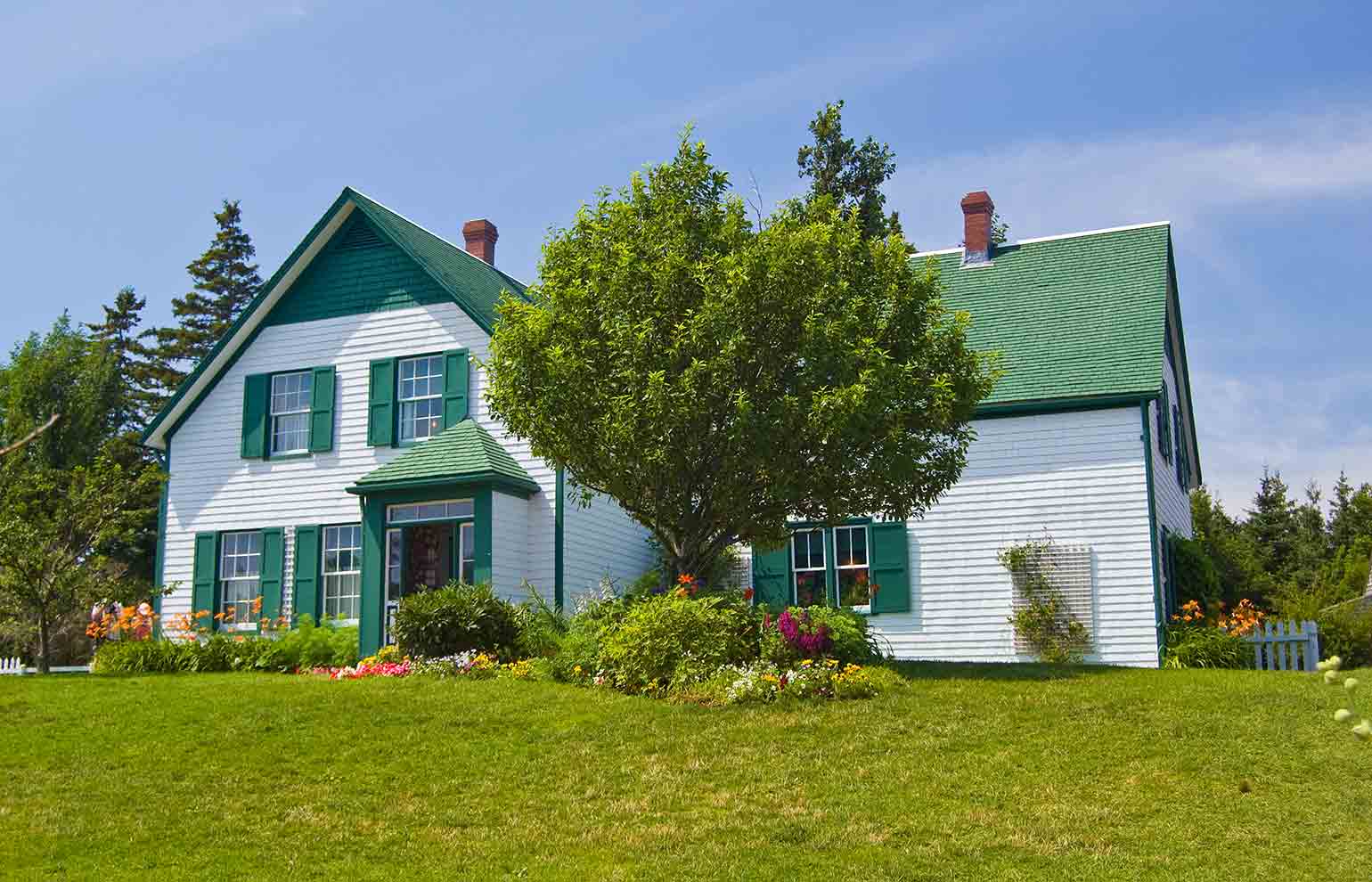 It's a perfect description of a beautiful island, and you can experience what she saw on a visit to the Cavendish farm she lived in at the House of Green Gables. Surrounded by gardens and woodland paths, both as a literary landmark and a gorgeous PEI home, it's worth visiting. Plus, in summer, you can meet "Anne" at the Green Gables Heritage Place.
7. Enjoy dining farm- and sea-to-table
Given that PEI's main industries are fishing and farming, it shouldn't be a surprise that its food scene is excellent. Mussels and oysters are shucked and ready to eat right by the bright blue waters they came from, and organic farms make the most of the local iron-rich soil to produce delicious potatoes and homemade pickles.
Weather too beautiful to dine indoors? Try the Perfect Picnics program from Parks Canada and Pure Kitchen. You can place your order online, pick up your goodies (seafood, ploughman's, and vegan, gluten-free options are available), then head to the PEI National Park for amazing al fresco dining.
But sometimes, all you want is a piping-hot serving of fresh fish and chips to eat by the beach. Come get it! Cavendish has many great fish shops to choose from.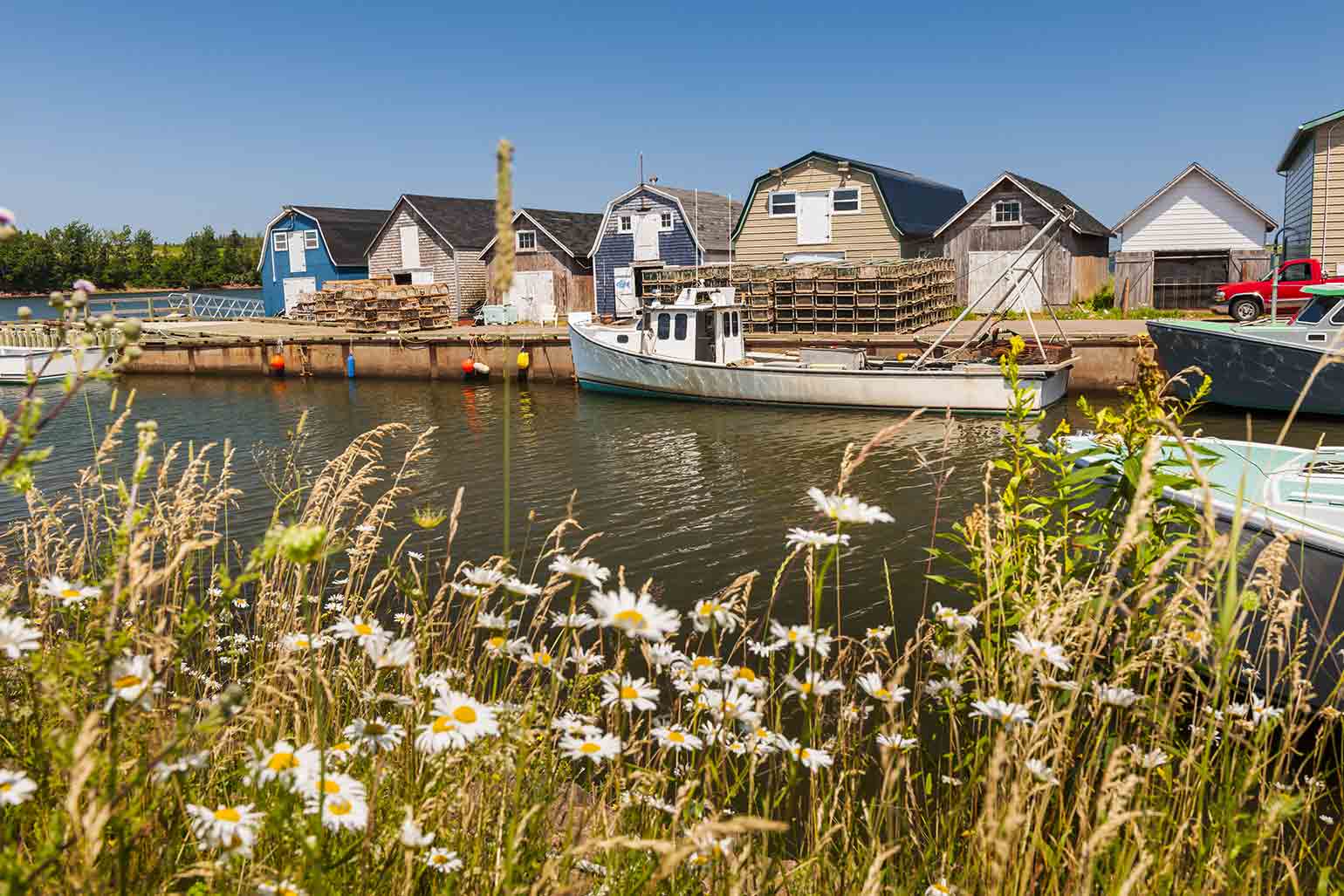 Once you've polished off your main course, you'll likely want to head to  for a scoop, or three, of sea-salted toffee ice cream from Cows. It's made the traditional (read: delicious) way using fresh cream, eggs and sugar.
8. Play championship golf courses
If you're into golf, Cavendish is an ideal place to visit in the summer. From Glasgow Hills to the more challenging Eagles Glenn, or Green Gables to Forest Hills, you could spend days teeing off by the water.
If you are exploring a little more of PEI during your vacation, there are more than 25 courses across the island.
From Cavendish Beach Music Festival to all those lively lobster dinners, the time to visit this perfect slice of PEI is now. What are you waiting for?
This article is intended as general information only and is not to be relied upon as constituting legal, financial or other professional advice. A professional advisor should be consulted regarding your specific situation. Information presented is believed to be factual and up-to-date but we do not guarantee its accuracy and it should not be regarded as a complete analysis of the subjects discussed. All expressions of opinion reflect the judgment of the authors as of the date of publication and are subject to change. No endorsement of any third parties or their advice, opinions, information, products or services is expressly given or implied by Royal Bank of Canada or any of its affiliates.