Hong Kong is known for a lot of things, but being affordable and family friendly doesn't exactly top its list of attributes.
It is where east meets west. It's a financial hub, and a cultural capital, chock-a-block with Michelin-starred restaurants. However, it is also a city of extremes, equally rich with history and full of hiking trails that offer views more awe-inspiring than the silvery towers of Central. Some of the best things in Hong Kong can be free or remarkably cheap, including the street food (some are even Michelin-rated), the natural getaways and museums. For those who want to plan an extra-special family trip to a uniquely international city, head to the fragrant harbour, Hong Kong.
Coming Out on Top
No matter where you are in Hong Kong, if you can get high enough, there's always a stunning view. The Victoria Peak is where most people go first to catch the full expanse of the city's skyline. At around $8.15 CAD per adult and $4 per child for access to the observatory floor, it's a worthy trek up, either by foot (on a cool day, for more experienced outdoorsy folk), by Peak Tram, a classic streetcar that runs up to the tip of the island, or, for a cheaper option with fewer queues, by bus.
For a full day of awesome views, take a ferry ride to Lamma Island, a island escape woven through by the Family Hiking Trail. The paved and well-marked trail winds its way past beaches, small family-run restaurants, and old villages, always overlooking the water and surrounding islands. Its peak reaches 100 meters above sea level, giving a sweeping view of the mountains cloaked in fog. The trail terminates in Sok Kwu Wan Village, a harbor road lined with fishing rafts and al fresco seafood restaurants.
Step Back in Time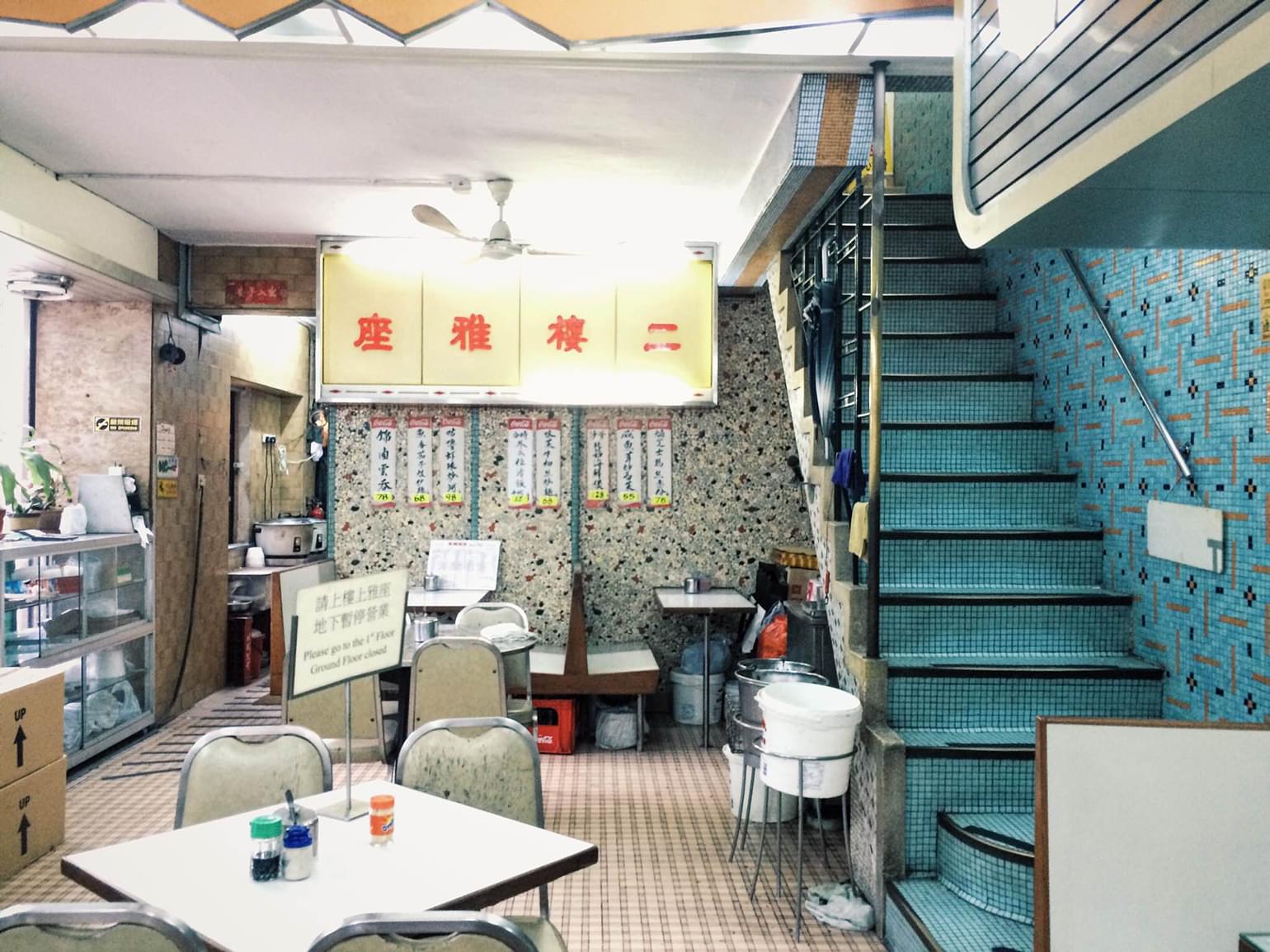 Mido Café
Old Hong Kong looms across Kowloon, the northern island across the harbor from Central. It's alive in the flickering neon signs, the eight-story Chinese tong lau apartment buildings, and the diner-style restaurants serving up Hong Kong-style French toast, baked rice and silk stocking milk tea. The Mido Café in Yau Ma Tei is one of the oldest of its kind. Its tile-covered walls and old Formica tabletops of yore, and second-floor view over Tin Hau Temple give diners a distinct feeling of having stepped back in time. From there, families can explore nearby Temple Street, which offers a plethora of street food stalls and a bustling night market. For a late night snack, the nearby Kai Kai Desserts and Block 18 Doggie's Noodle are both Michelin-starred food stalls, the latter known for their imitation shark fin soup and duck leg and signature bowl of thick, stubby rice flour noodles floating in clear broth, a classic since the '60s.
For a fun and educational full-day activity, the Hong Kong Museum of History takes visitors from the geological history which shapes the physical landmass of the area, to its culture customs and traditions. For less than $2 CAD per person (free on Wednesdays!), this endlessly entertaining and interactive museum has life-sized sampans, short films on the city's entertainment through the ages, and even a fake street straight out of the '50s, where visitors can wander in and out of reproduction pawn shops, old-timey grocery stores, diners and medicine shops.
Gardens to Soothe Your Soul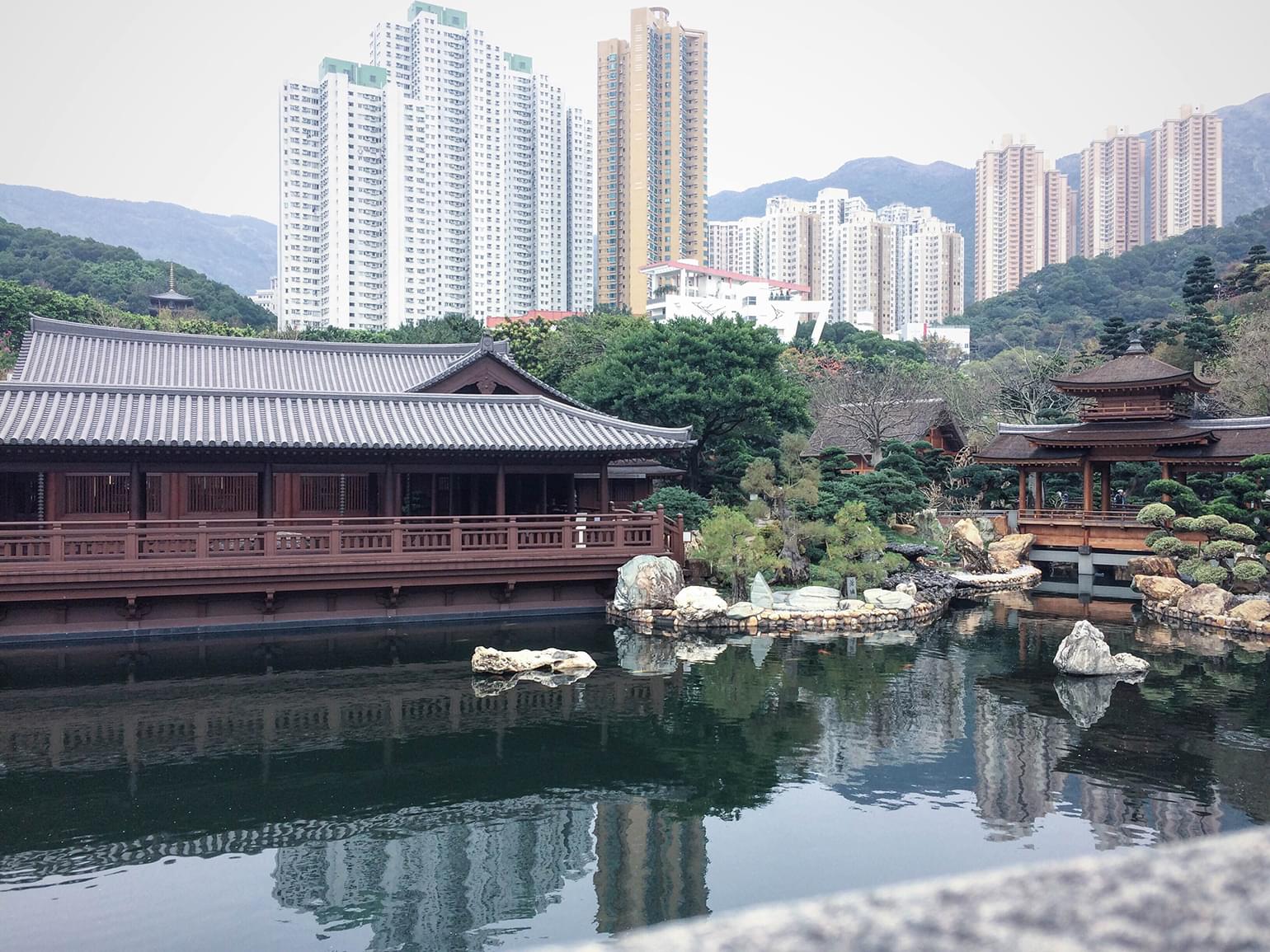 An Imperial-style house in Nan Lian Gardens.
Families looking for a break from the crowds of Kowloon and Hong Kong Island can simply hop on the MTR and shoot over to Chi-Lin Nunnery and Nan Lian Gardens in Diamond Hill. This Tang-Dynasty style temple complex offers impeccably manicured gardens planted with lush Cyprus and bonsai trees winding around ponds and pagodas. On the premises are two vegetarian restaurants: Long Men Lau, a sit-down dim sum restaurant (around $20 CAD per person), and, a little bit further, a casual and affordable café known simply as Chi-Lin Vegetarian, turning out veggie sandwiches and organic and vegetarian treats. The garden leads to the Chi-Lin Nunnery itself, a huge temple where the air is scented with sandalwood, large rooms look into huge statues of notable Bodhisattvas, and the only sounds you hear are of gentle chanting in the background.
Stay on the South China Sea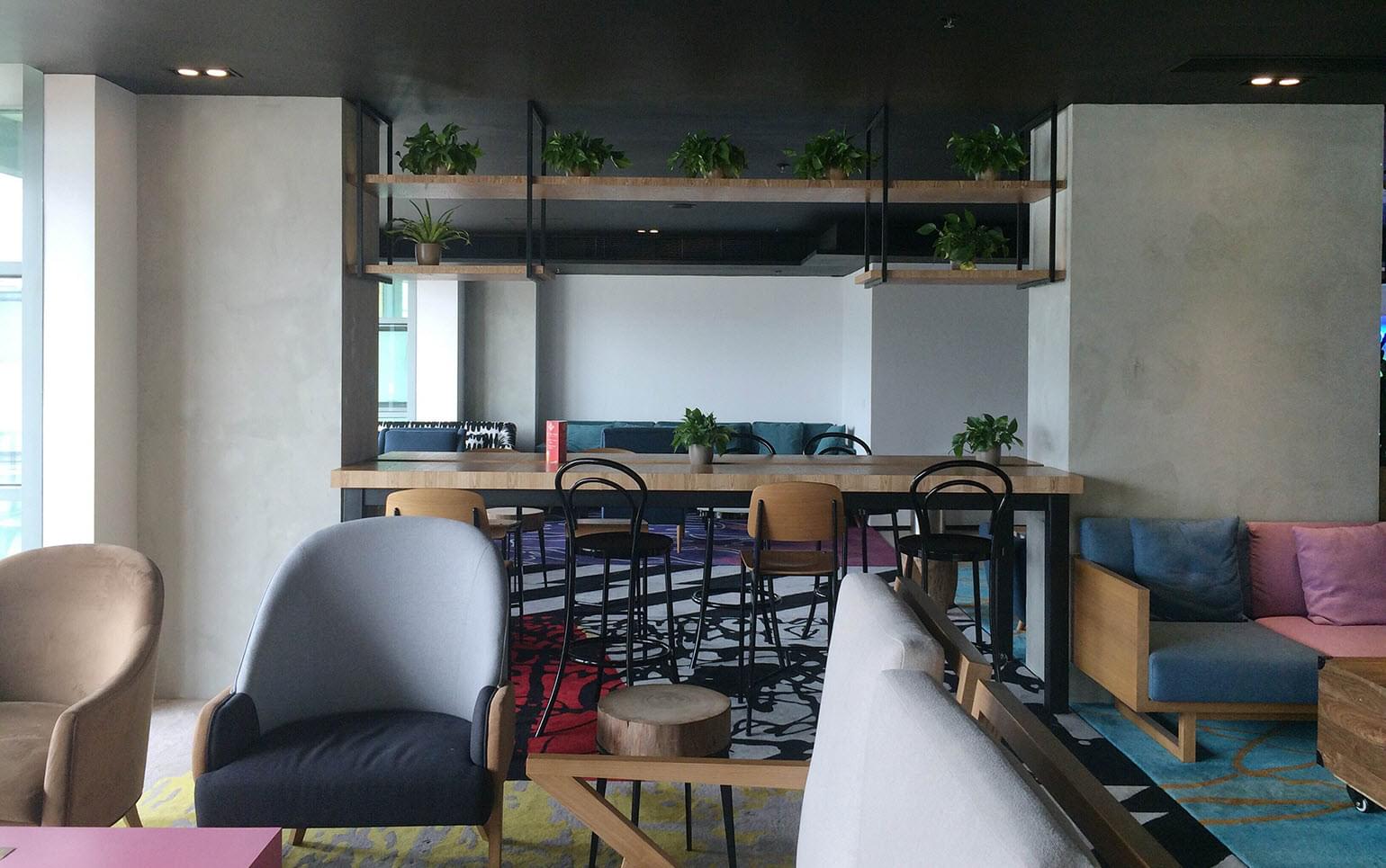 Lobby of the Bay Bridge Hotel in Tsuen Wan.
While hotels closer to the city centers can be pricey and cramped, there are plenty of options a little further out in the New Territories which provide ample space for a decent price. The Bay Bridge Hotel in Tsuen Wan (a 20-minute subway ride from Central) has studios and apartments, appointed with kitchenettes and dining tables. Their packages (including a Hong Kong Disneyland package!) start at $250 CAD per night, which includes access to a swimming pool and fitness facilities and a free shuttle bus to the MTR station. To skip on that commute time, the Salisbury Hotel in Tsim Sha Tsui is a perennial favorite among budget family travellers, offering family suites for up to 4 people.
This article is intended as general information only and is not to be relied upon as constituting legal, financial or other professional advice. A professional advisor should be consulted regarding your specific situation. Information presented is believed to be factual and up-to-date but we do not guarantee its accuracy and it should not be regarded as a complete analysis of the subjects discussed. All expressions of opinion reflect the judgment of the authors as of the date of publication and are subject to change. No endorsement of any third parties or their advice, opinions, information, products or services is expressly given or implied by Royal Bank of Canada or any of its affiliates.