Fairy Tales Queer Film Festival in Calgary shows the transformative power of narratives to open up conversations about inclusion and diversity.
With the popularity of streaming movies at home, film festivals remain a key place for people to get together and experience stories that speak to them. For many years, film festivals like Fairy Tales, Calgary's Queer Film Festival have brought communities together by hosting inclusive programming across the LGBT+ spectrum.
Founded in 1999, Fairy Tales is the creation of the Calgary Queer Arts Society, and is now the longest running LGBT+ film festival in Alberta. Through the years, Fairy Tales has hosted 35,000 moviegoers and over 850 films.
RBC is proud to sponsor the Fairy Tales Calgary Queer Film Festival because the arts are a vital part of creating vibrant communities focused on diversity and inclusion.
To foster conversations on social justice, diversity, inclusion, and activism, Fairy Tales also hosts panels, Q&As, talkbacks with directors, workshops, and social events. In this way the festival organisers hope to spark important conversations about how to expand rights and improve treatment and inclusion in Alberta and beyond.
"This is an event where people can truly be themselves without judgement," says Tena Lang, an RBC employee in Calgary. "It is the ultimate definition of inclusion. There is so much love and respect that is spread around, and you can't help but feel welcomed."
"As for the works — mind blowing," says Lang of this and other LGBT+ film festivals RBC sponsors from coast to coast. "The stories these artists deliver are eye opening and educational."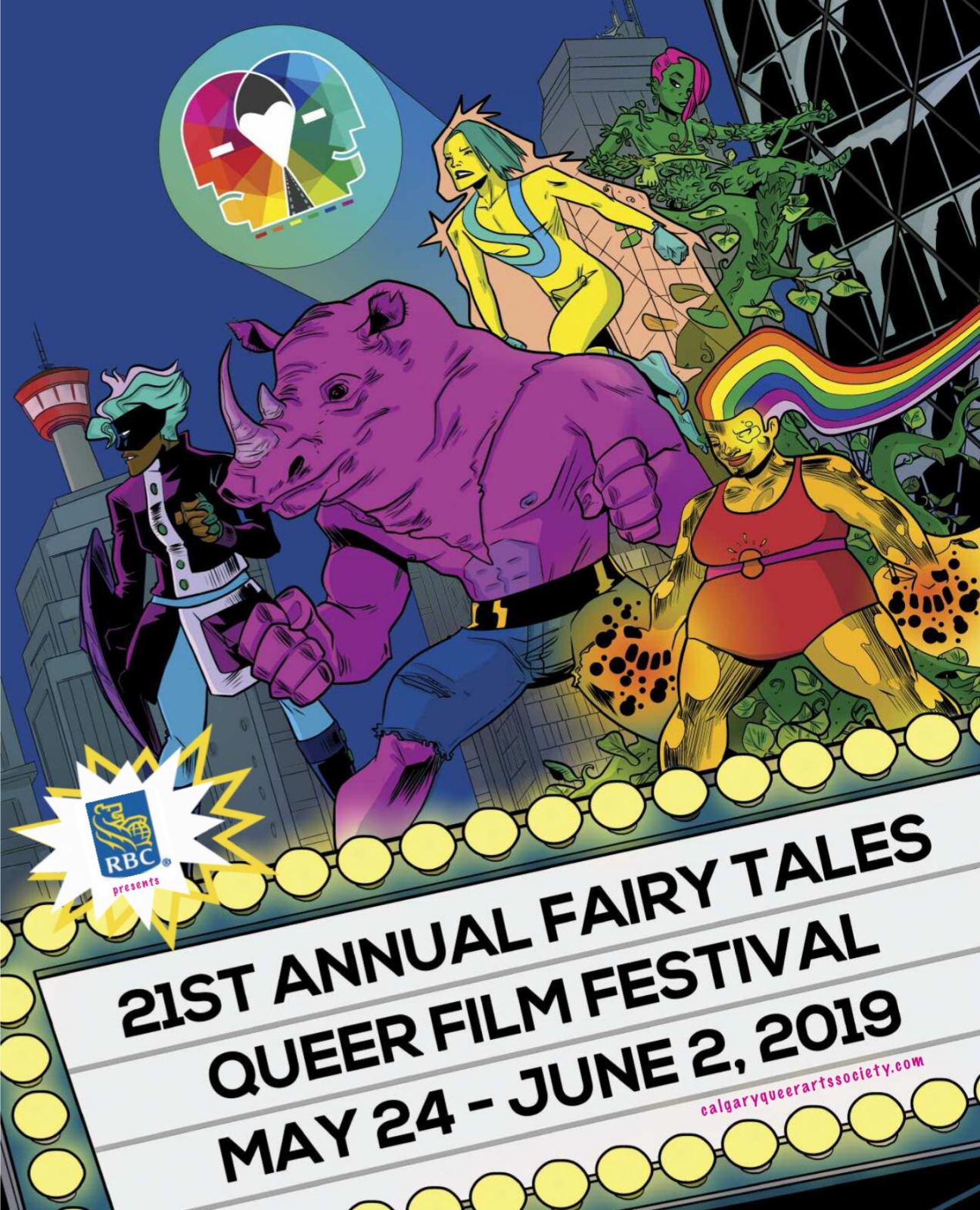 2019 Festival Highlights:
Mr. Gay Syria, a documentary focusing on two gay Syrian refugees trying to rebuild their lives.
TransMilitary, a SXSW audience award-wining documentary that follows four transgender soldiers fighting for their rights in the U.S. military.
Tell it to the Bees, staring Academy Award Winner Anna Panquin
Several short film collections, including a series presented by the Treaty 7 Film Collective, a non-profit organization empowering, "Indigenous, Black, POC, immigrant, and LGBTQ2s+" filmmakers.
The 20th anniversary showing of Deep Inside Clint Star, courtesy of Canada's National Film Board.
Ultimately, the festival is a celebration of LGBT+ lives and the power of narrative. It explores the transformative act of storytelling and the value of seeing yourself in the movies you watch.
It cultivates community by creating a venue to gather and better appreciate the diversity within the rainbow. And it helps festival goers understand the experiences and lives of their friends, colleaugues, and loved ones more effectively.
"We continue to remain optimistic that love wins, that there is more that connects than divides us, and that our community and our world will continue to progress," writes the Calgary Queer Arts Society staff in their welcome to the 21st Fairy Tales, Queer Film Festival.
"For anyone who hasn't had a chance to attend one of these festivals, what are you waiting for?" asks Lang.
This article is intended as general information only and is not to be relied upon as constituting legal, financial or other professional advice. A professional advisor should be consulted regarding your specific situation. Information presented is believed to be factual and up-to-date but we do not guarantee its accuracy and it should not be regarded as a complete analysis of the subjects discussed. All expressions of opinion reflect the judgment of the authors as of the date of publication and are subject to change. No endorsement of any third parties or their advice, opinions, information, products or services is expressly given or implied by Royal Bank of Canada or any of its affiliates.