The highly-anticipated Gimli Film Festival will now be more interactive and accessible to more people than ever before.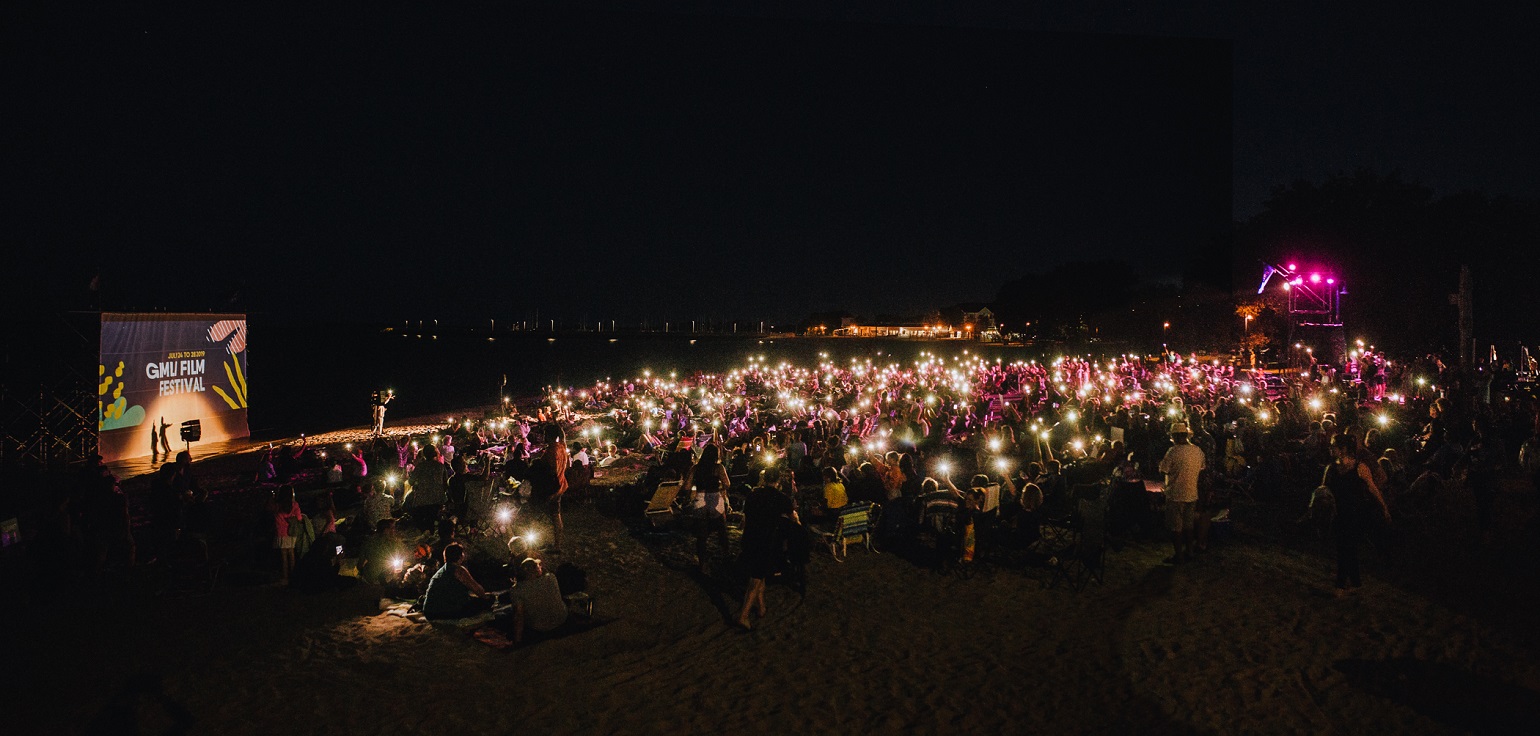 Photo by Lana Brown Photography, @lainabrown
Situated on the shores of Lake Winnipeg, Gimli, Manitoba is home to one of Canada's only summer film festivals. For its 20th anniversary celebration this year, the Gimli Film Festival is moving completely online. With over 130 films available for streaming, organizers haven't sacrificed entertainment, engagement or interactivity with this brand new format.
Festival director Aaron Zeghers said he believes the festival will put Manitoba on the map of celebrated international film festivals across the country.
"We're a province that flies under the radar. We're really looking forward to people being exposed to the festival and being able to promote our incredible Manitoba talent," he said.
Listen to this podcast about how the organizers made the transition online, and how emerging filmmakers are using the platform to showcase their work.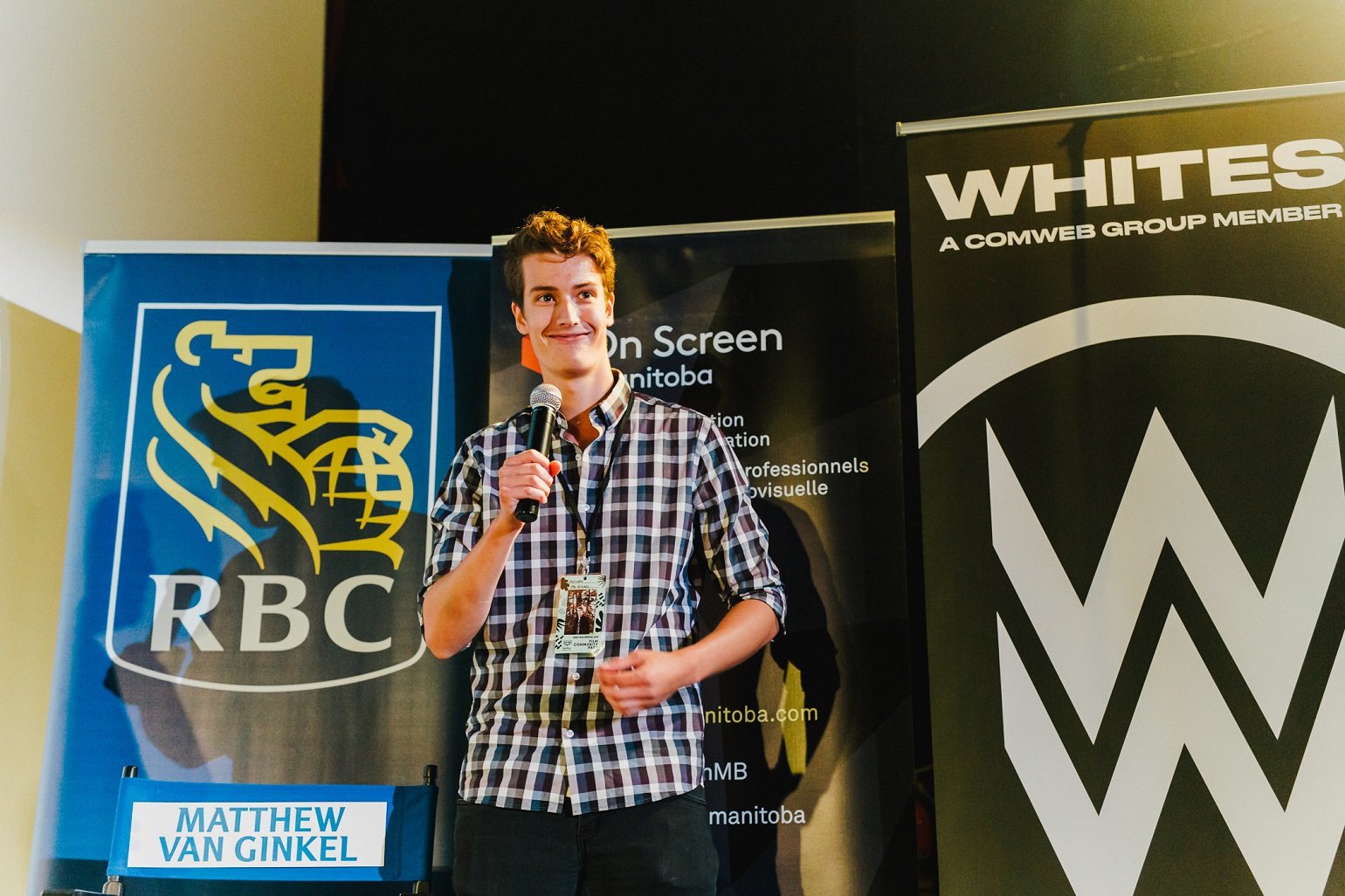 Photo by Lana Brown Photography, @lainabrown
Many summer events are shaping up to pretty different this year, as organizers are either cancelling their events or reducing their audience sizes. But in Gimli, Manitoba, even a global pandemic can't stop the community from hosting its highly anticipated annual film festival.
We kind of feel like Gimli Film Festival is kind of the lesser known secret gem version of Sundance or Whistler Film Festival, set in this beautiful vacation lakeside community.
That's festival director Aaron Zeghers. He has been involved with the program since 2014. Now, he's overseeing the virtual transition of an event that saw over 12,000 attendees last year.
Primarily, it's a Manitoba based audience. And usually about two thirds of our audience come from Winnipeg. And then we see a decent number of people, of course, from the local community here and the local community is really what drives our volunteer team and a lot of our support for the festival.
But 2020 isn't just a big deal for the Gimli Film Fest, it's also a milestone for the entire province.
This year is also Manitoba's 150th anniversary. So we were actually planning over a year ago. And so yeah, it is quite a bummer that all of this has happened. Early on, our team really quickly saw that this was going to impact us. And so essentially at that point we really started making plans to figure out how to bring the festival online and also bring it online in a way that maintains some kind of integrity around a live festival experience.
To make this happen, Zeghers and his team are focusing their efforts on two specific platforms.
One is GFF on demand, which is essentially a Netflix-styled on-demand streaming platform that will enable festival pass holders and individual ticket buyers to be able to access our entire film catalogue, which is going to be over 130 films. The other platform we have is a free streaming platform called GFF live stream and this is actually a schedule of free events, screenings, filmmaker Q&As, keynote master classes and the RBC $10,000 pitch competition.
Now in its ninth year, the RBC Emerging Filmmakers Pitch Competition allows aspiring filmmakers to pitch an idea for a short film to a panel of professionals. The chosen artist receives $10,000 over the course of a year to bring their vision to life. The filmmaker also gets to premiere their short-film at the Gimli Film Festival.
It's such an exciting event, I have to say and as a filmmaker myself, nothing is more important to me than supporting filmmakers, getting money in their pockets, whether it's through screening fees, or production funding. And so we're really always ecstatic to be able to offer this program with the support of RBC, as well as with our partners On Screen Manitoba, William F. Hoyt, and the National Screen Institute of Canada.
My name is Matthew van Ginkel and I'm an emerging director from Winnipeg, Manitoba.
Last year, van Ginkel was one of dozens of applicants who took part in the pitch competition.
The film I pitched for the competition is a short horror film called First Session – a project that I'm very proud of and I'm very passionate about because it shines a light on some of the issues of mental illness or mental disability and overall mental health. I took great inspiration from my upbringing with autism while I wrote the script for First Session.
We follow James while exploring an abandoned school. He encounters twisted-faced monsters, physical manifestation of his inner turmoil, something he chooses to confront as a part of a therapy session.
His pitch won him the competition, and he immediately got to work making his short film.
It was exhilarating to say the least. I spent a lot of my time practicing my pitch. And it's a huge relief to know that all that hard work paid off.
After winning the competition, that's where I knew the real hard work was going to begin. Filmmaking is a real collaborative art form where, so what was really important for me was finding the right person for the right job to make sure that the positions for the cast and crew were filled. And once all the positions were filled, that's where the project was able to become a reality.
I'm really proud of it. I'm really, really, really happy with it. And I'm really thankful for the cast and crew for helping and to the Gimli film festival and to RBC for helping finance the project.
Zeghers says that one of the benefits of this online format is the opportunity to reach bigger audiences.
We can't say that we're not excited to be able to be offering a pan-Canadian Film Festival. GFF on demand, these titles are going to be available to anyone across Canada who wants to buy a pass or wants to buy individual tickets to these screenings. So it's really exciting for us and the GFF livestream is going to be offered globally. So anyone in the world can watch that content and it's completely free.
While van Ginkel says he's disappointed not to get a traditional theatrical premiere with a live audience, he hopes the online film festival will lead to new opportunities.
I'm really happy that it's still happening. I would have been really heartbroken if the festival was to cancel instead. I can easily see it'd be more accessible to more people or to more attendees of the Gimli Film Festival, which I believe will greatly benefit the project.
When it comes to making an impact in the film industry, the Gimli community is small but mighty.
We're a province that flies under the radar. We don't have Toronto International Film Festival or Vancouver International Film Festival and Gimli Film Festival, for Manitoba, is that. So we're really looking forward to people being exposed to the festival, getting our name out there and being able to promote our incredible Manitoba talent. There's such a resilient and creative and DIY and outside of the box filmmaking community here in Manitoba.
This is a province full of really talented filmmakers and storytellers and there's real opportunity in Manitoba and I'm really excited for what the future will bring.
The Gimli Film Festival runs from July 22 to 26. Individual Tickets and Passes will be available to anyone across Canada. To learn more and to purchase tickets, visit gimlifilm.com.
This article is intended as general information only and is not to be relied upon as constituting legal, financial or other professional advice. A professional advisor should be consulted regarding your specific situation. Information presented is believed to be factual and up-to-date but we do not guarantee its accuracy and it should not be regarded as a complete analysis of the subjects discussed. All expressions of opinion reflect the judgment of the authors as of the date of publication and are subject to change. No endorsement of any third parties or their advice, opinions, information, products or services is expressly given or implied by Royal Bank of Canada or any of its affiliates.