Many aspiring musicians get their start online covering another artist's songs. And if it's a popular song, it can be an easy way to reach a wide audience.
The concept is hardly new; artists have been covering other artist's songs for decades. Think Whitney Houston's 1992 mega-hit, "I Will Always Love You," originally a chart-topper for Dolly Parton in 1974, or Soft Cell's 1981 hit "Tainted Love," originally recorded by Gloria Jones in 1976.
Critics might say that some 21st century singer-songwriters lack originality with this increasingly popular trend. But there's plenty of reason to believe that cover songs are themselves a form of artistic interpretation and they go well beyond "copying" another artist — assuming all due credit is given, of course.
Canada Covered, presented by RBCxMusic, is a chance for fans to connect with their favourite Canadian singers on a new level. Popular artists will perform covers of recent Canadian hits across a range of genres with behind-the-scenes footage to bring fans and musicians closer together.
Among the performers are indie-pop twin sisters Tegan & Sara who have done a captivatingly slower and softer rendition of Shawn Mendes' song "Stitches." Perhaps an unlikely choice, as the pair's early music has a folksy edge not quite synonymous with the pop hits from the 19-year-old, boy-next-door that is Shawn Mendes. But the sisters have evolved as artists since their 1998 debut. Their cover is proof that the familiar feeling of heartbreak and vulnerability described in 'Stitches' can be reproduced across many different genres of music.
"The concept itself of us being Canadian and covering a Canadian artist was really exciting," Tegan said in an interview. "I love the idea of getting to be more creative."
Sara adds that they chose to cover this song because it suits them, "Because the song is so rhythmic, I feel like it transfers to our style."
Perhaps an even more unlikely cover is country music star Tim Hicks' spin on Serena Ryder's hit 2012 song 'Stompa.'
Hicks says he chose to cover this song because he is a huge Serena Ryder fan and he says it "spoke to him like a country song would."
"When I dug into the lyric of it, I really liked what it said."
And this is what Canada Covered is all about — Canadian musicians finding meaning and inspiration in one another's music, lifting each other up and celebrating our country's talent. Because at the end of the day, we're all fans.
Check out the latest Canada Covered release of Arkells and Allie X performing 'Stay' by Alessia Cara.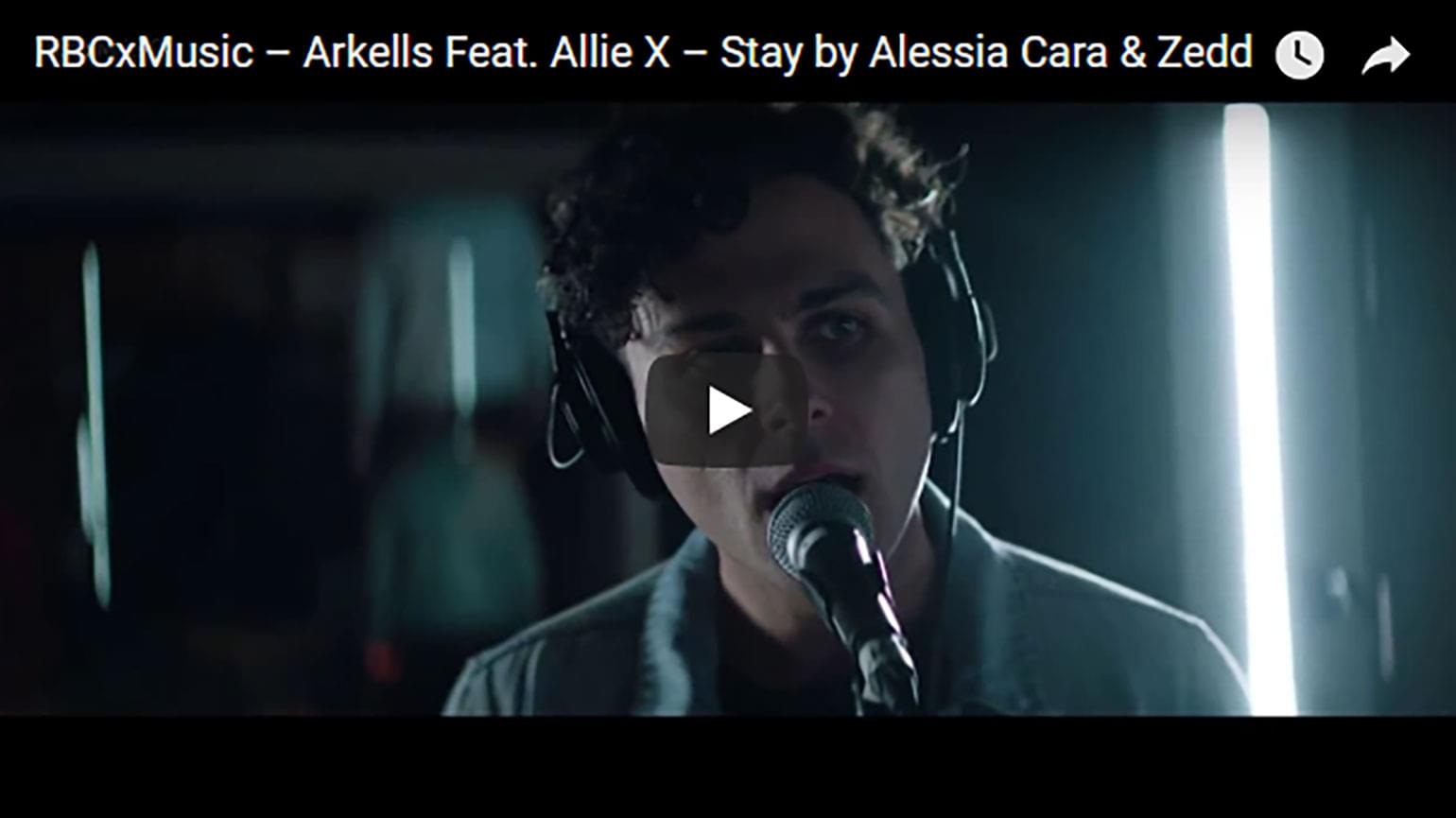 RBCxMusic is all about connecting fans to the artists they love across Canada. You can get access to the hottest shows with held allotments of tickets and special offers, plus on-site upgrades at live events, giveaways, contests and more!
This article is intended as general information only and is not to be relied upon as constituting legal, financial or other professional advice. A professional advisor should be consulted regarding your specific situation. Information presented is believed to be factual and up-to-date but we do not guarantee its accuracy and it should not be regarded as a complete analysis of the subjects discussed. All expressions of opinion reflect the judgment of the authors as of the date of publication and are subject to change. No endorsement of any third parties or their advice, opinions, information, products or services is expressly given or implied by Royal Bank of Canada or any of its affiliates.