Project One Circle, a Lambton College-based program, works with Indigenous communities to tailor financial literacy and entrepreneurship programs to help secure ways forward on economic prosperity.
"My father went to residential schools, so did my grandparents and my great grandparents. There were multiple generations of people who didn't really have opportunities to succeed in different ways," says Shane Bellegarde, co-founder of Better Earth Worms and member of Little Black Bear First Nation in Saskatchewan. "We think that's part of Reconciliation, being able to give other people opportunities."
Helping a compost business (and communities) grow
Bellegarde and his wife, Miranda Holt, are inspiring young leaders who grew their worm composting business by working with Project One Circle, a program developed and led by students from Enactus Lambton within Lambton College. RBC has donated $750,000 over three years to help support and scale Project One Circle and see more Indigenous entrepreneurs across the country soar.
The program develops and delivers culturally tailored financial literacy and entrepreneurship programming to First Nations communities. Project One Circle does this to empower Indigenous entrepreneurs like Bellegarde in a way that looks towards the future. The local community can keep training their community members thanks to a 'train the trainer' program.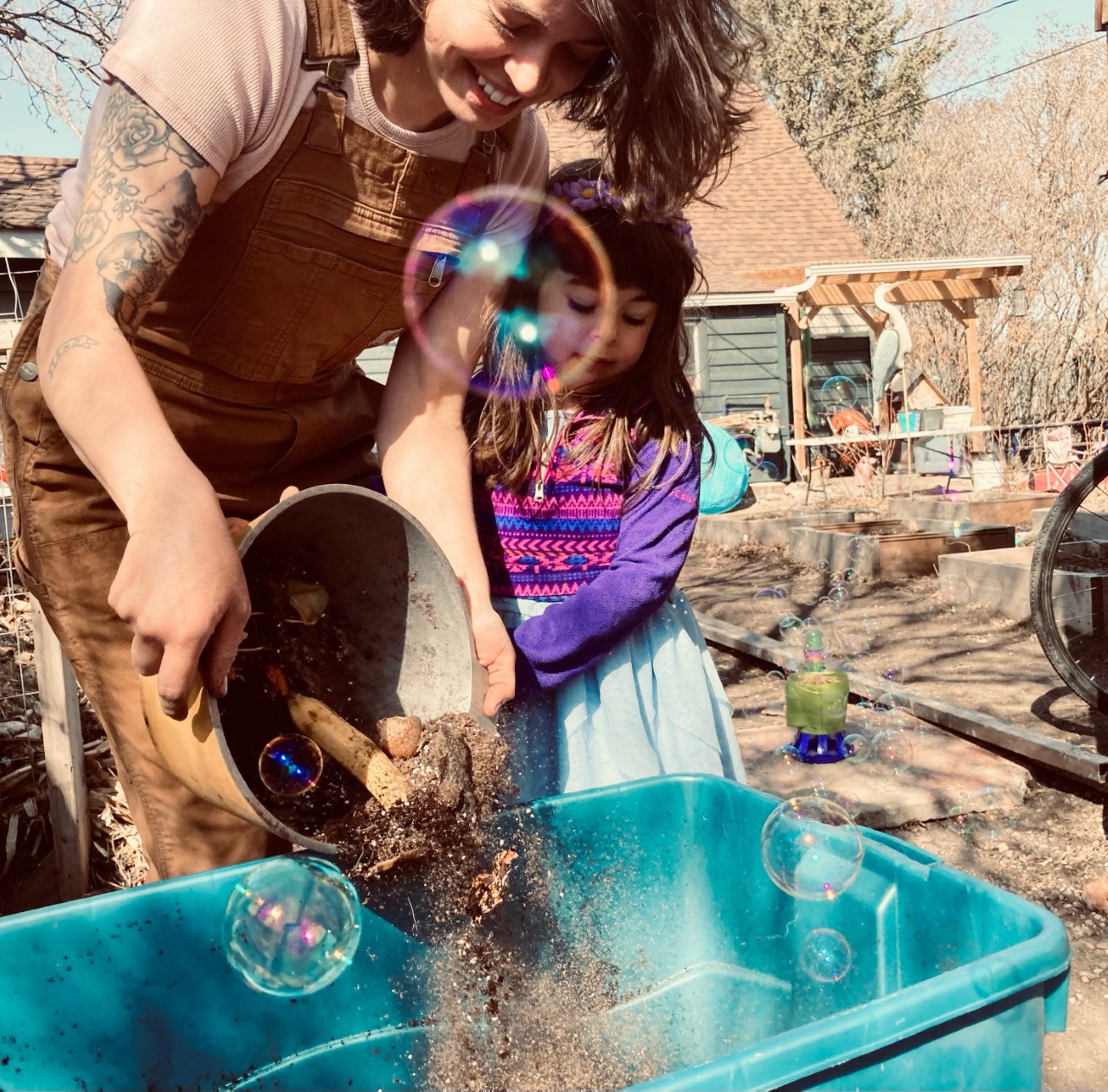 Sustainable growth for a sustainable future
Project One Circle helped Bellegarde get funding, which was a game-changer he says. "We would have been able to do it by ourselves, but it would have taken a lot longer. So many of us have great ideas but might not have somebody backing us right from the start. That was our biggest obstacle at the beginning. A big part of our business was purchasing a system to be able to work with our worms and that system itself was fairly expensive."
Bellegarde and Holt started the worm composting business because of their passion for sustainable living. It started in a bathtub in the backyard and grew from there. Now they use food waste from local restaurants to make compost, getting their community involved in their sustainability mission.
Helping to develop Indigenous entrepreneurs, economies and relationships
Project One Circle takes a community-driven approach, to ensure the program respects what the community and individual entrepreneurs want for themselves — instead of coming in and dictating from an outsider's perspective. This means everyone invests in an outcome that honours self-determination, youth resilience and Indigenous wisdom.
As part of Reconciliation, Jon Milos, Project One Circle's Academic Advisor, recalls, "We decided through this project that we're going to take on a rather audacious goal of trying to start to change the path forward in this country."
"Our Indigenous partners are saying we are Reconciliation in action, and that the rest of Canada needs to follow the lead of Lambton College in terms of Reconciliation," adds Milos.
Connecting people, ideas and expertise
Beyond building community capacity and contributing to Reconciliation, Project One Circle also gives opportunities for valuable work experience, meaningful relationships and life-changing experiences to students.
Andrea Dyck, one of the students in the program says, "When you go into a First Nation, you hear their personal stories and their own experiences — you're actually welcomed into their homes and their families. We're able to just listen to them, which is sometimes the most important part, what they've been through and what they need. That's where all of our projects stem from." She and some of her colleagues were adopted into one of the communities they collaborated with, one of the Nation's highest forms of recognition.
Investing in the road to reconciliation
Businesses fund Project One Circle so it can continue to do this important work, empowering young Indigenous entrepreneurs with the skills, knowledge and resources they need for social entrepreneurship.
Those young, aspiring business owners can go on to take control of their finances and turn their business dreams into realities through concrete action plans.
Project One Circle focuses on relationships and opportunities that move Reconciliation and Indigenous businesses forward and that's something these young entrepreneurs notice.
"It always seemed like we just had extra people on our team, people who had our best interests in mind and wanted us to do well," Bellegarde remembers.
Having a plan, access to funding, support and expertise helps Indigenous entrepreneurs like Shane Bellegarde see their dreams take flight
Learn more about how RBC is supporting young people through RBC Future Launch and about RBC's commitment to the Indigenous community in A Chosen Journey.
This article is intended as general information only and is not to be relied upon as constituting legal, financial or other professional advice. A professional advisor should be consulted regarding your specific situation. Information presented is believed to be factual and up-to-date but we do not guarantee its accuracy and it should not be regarded as a complete analysis of the subjects discussed. All expressions of opinion reflect the judgment of the authors as of the date of publication and are subject to change. No endorsement of any third parties or their advice, opinions, information, products or services is expressly given or implied by Royal Bank of Canada or any of its affiliates.