Neal Kennard and Brad Hutton have uprooted their lives in Canada and made the decision to move to Delhi, India for Neal to pursue a highly rewarding professional opportunity. The transition has been challenging and overwhelming at times, but both Neal and Brad agree it has been entirely worth it.
In December 2015, Neal Kennard accepted a job that would change every aspect of both his personal and professional life. Though they had some hesitation, he and his partner Brad Hutton were excited about the opportunity and the two have been living in Delhi, India since July 2016.
"There of course was a little discussion," says Neal. "But I think we both knew right away that this was something that I could not pass up both professionally and for the experience of just living and being here."
Neal works as a fundraising manager and says he had always dreamed of someday working overseas. The outpouring of support from his partner, friends and family made the opportunity even more enticing. He says this level of support was an important factor in such a big decision.
"I think in our case, we're lucky. Our relationship is strong enough to endure the stress and changes needed to make this happen," he says. "I also had a family who always knew that I wanted to work overseas, so it was not a complete shock to them."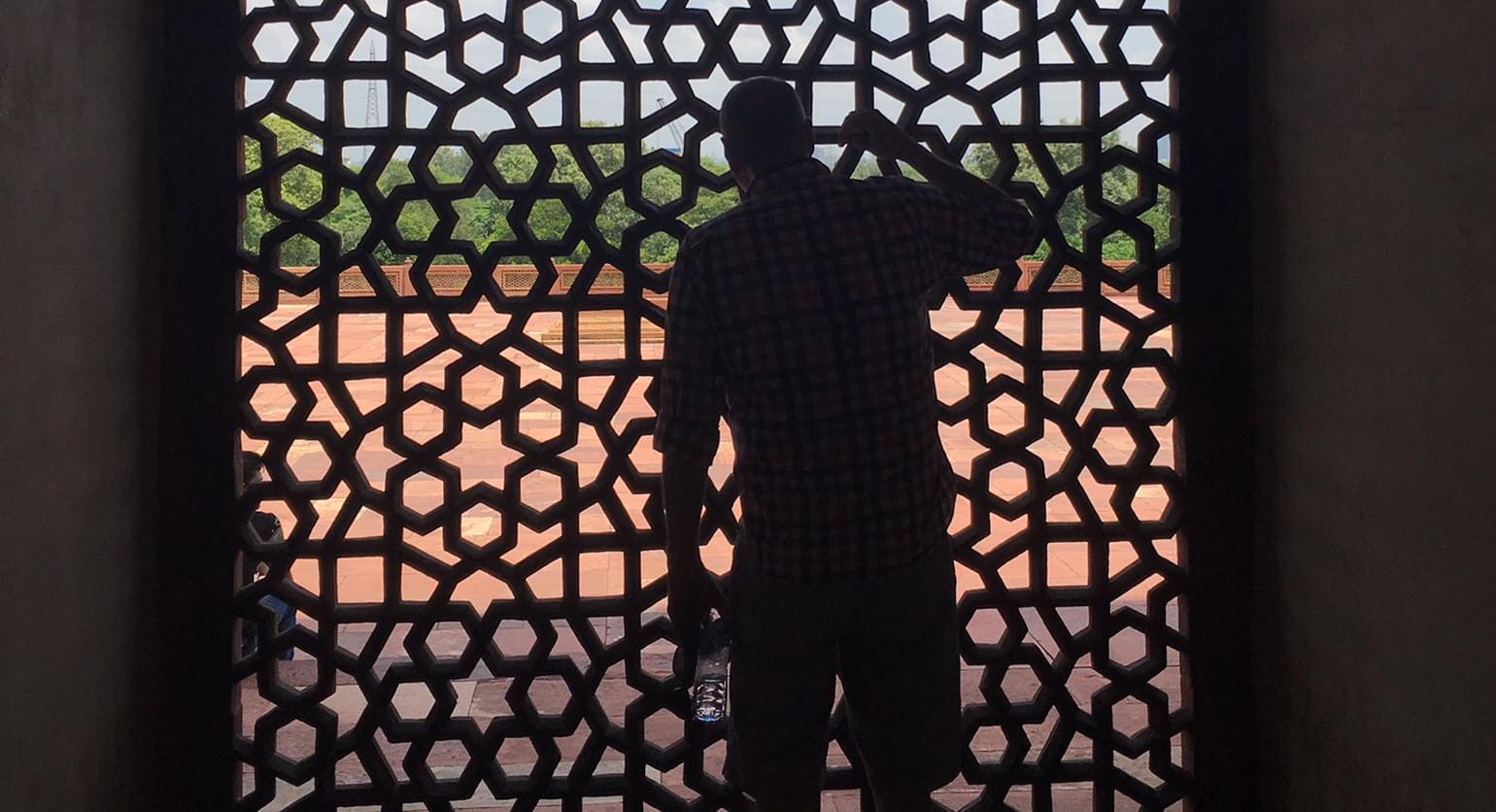 Back home in Guelph, Neal worked as a fundraiser with Habitat for Humanity and Brad worked for Myrmex Non-Profit Housing. They commuted daily into Toronto together on the train.
Neal and Brad had visited India together a few years earlier and this trip solidified the couple's dream to move to such a vibrant and beautiful place.
"While we were here, we fell in love with the country and the people," says Neal. "We loved it so much that Brad always joked that I should get a job in India and he would retire here."
I think we both knew right away that this was something that I could not pass up both professionally and for the experience of just living and being here.
Brad is now retired in India; however—as they will both attest—living in a country overseas is entirely different from visiting on vacation. Neal describes India as "sensory overload" and says it can be overwhelming at times. "The smells, the sounds, the chaos of people, tuk tuks, bikes, dogs, garbage, cows, honking and cars everywhere can feel draining on many levels," he says, adding that being so far from friends and family has been difficult as well.
Neal moved to Delhi in February to settle into his new job and the couple's apartment. After helping with the initial move, Brad returned to Guelph to pack up the house and wrap things up at work. Brad says preparing to leave their home was both emotional and stressful.
"This was the house Neal and I purchased together and lived in for a large part of our relationship," he says. "This was our home. This was our safety. Now, here I was, alone, trying to sort our life into boxes to be either stored or shipped to a foreign country." Furthermore, their apartment in India was about half the size of their house in Canada, making the decision of what to ship overseas even more difficult.
Packing and moving aside, both Brad and Neal agree they made the right decision. Living apart for several months was lonely at times, but they feel it has strengthened their relationship even more. Ultimately, moving to India was a dream come true and adjusting to life in another country has brought new challenges and adventures every day.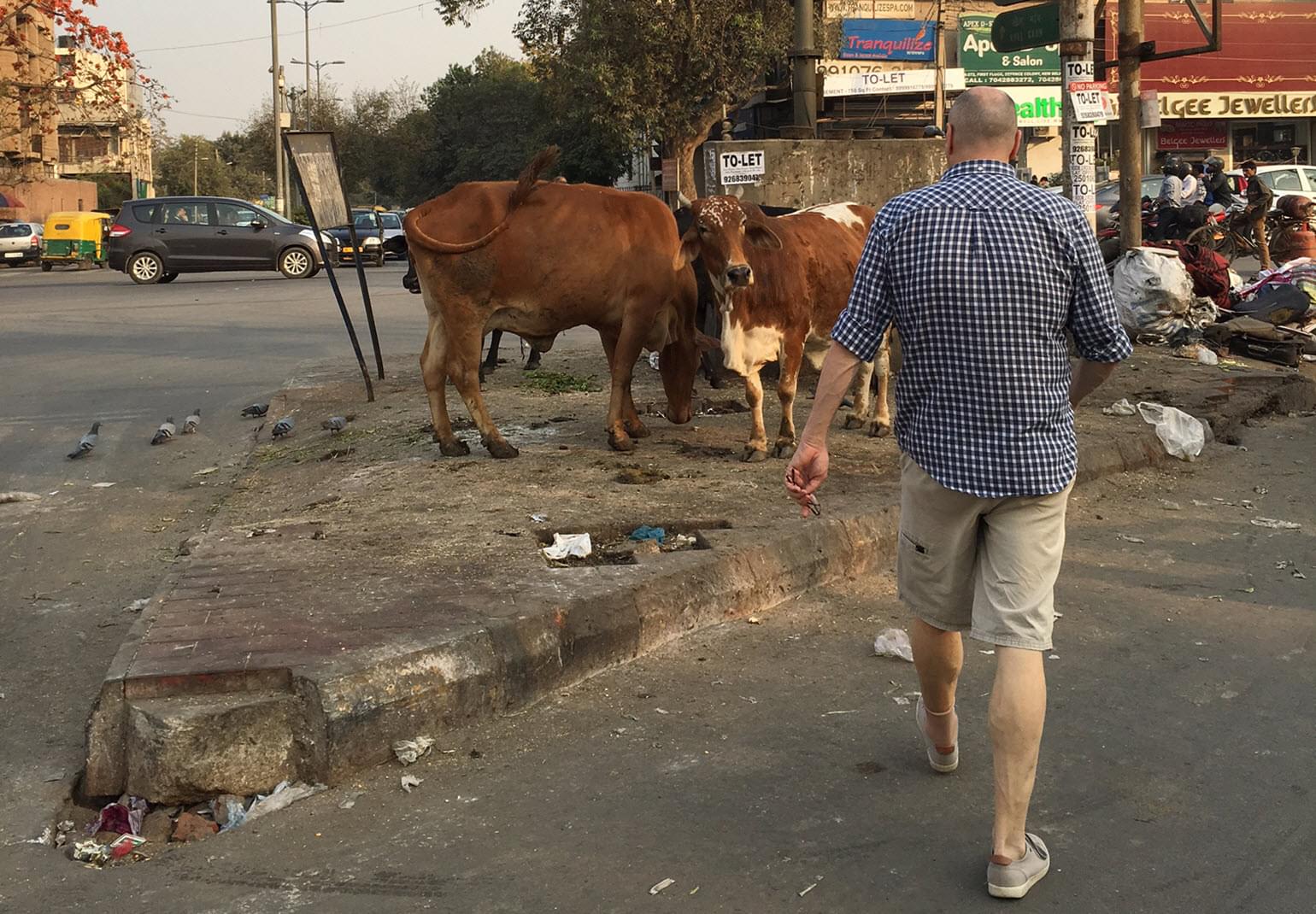 Brad and Neal have enjoyed many of the privileges Neal receives as an employee of the UN. However, some of them have taken a lot of getting used to. For example, Neal's work supplies him with a full-time security guard and a driver.
"At first I thought I did not want a guard and it felt a little awkward," he says. "It has actually turned out to be a godsend and I am thankful I have one." Neal adds that the feeling of security is only a small part of it: getting to know their security guards and other staff members has been rewarding for both of them and has made the transition much easier.
Brad and Neal will be living in Delhi for a minimum of two years, but Neal says it will probably be closer to five in total. After that, they will likely move to another country for work, but Neal says he already knows he will miss India when they leave.
This article is intended as general information only and is not to be relied upon as constituting legal, financial or other professional advice. A professional advisor should be consulted regarding your specific situation. Information presented is believed to be factual and up-to-date but we do not guarantee its accuracy and it should not be regarded as a complete analysis of the subjects discussed. All expressions of opinion reflect the judgment of the authors as of the date of publication and are subject to change. No endorsement of any third parties or their advice, opinions, information, products or services is expressly given or implied by Royal Bank of Canada or any of its affiliates.