A woman-owned small business is starting important conversations about ending violence against women, girls and two-spirit people
"Tea is a natural knowledge bridge between communities because every culture has tea," says Alexandra Daignault, founder of Sarjesa, a social enterprise powered by an all-woman team that donates to the Awo Taan Healing Lodge, a Calgary-based emergency women's shelter.
"It was transported through colonialism in the same way that people were. I think there is something powerful about using it as a medium for conversations about what that has actually done to all communities and how it has shaped global, individual and community identities for everybody,"
From school to shelves
Daignault first came up with the idea for her tea project in an Indigenous studies course where she learned to bring resistance into her everyday life. She hand-stitched the first bags, made tea from local ingredients and included information on violence against women and girls. It started as an assignment, but she couldn't stop thinking about it.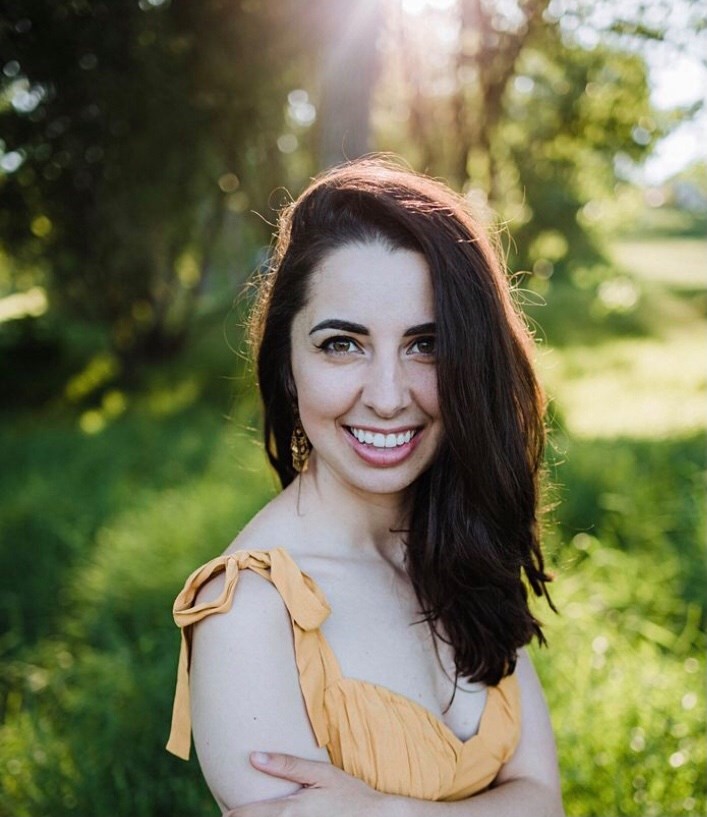 Alexandra Daignault, Founder of Sarjesa.
She realized that in order to make the impact she wanted, it needed to become a social enterprise. "It needed business sustainability to be able to do all the things that I wanted to do. Having a model where I just donated part of the proceeds wasn't going to make the changes I wanted to make. The best way to do that was investing in the supply chain," Daignault reflects.
She later took the Launchpad program at Mount Royal University Centre for Innovation and Entrepreneurship which was funded by RBC. "It was the first time as an art student I had encountered any business framework. I didn't know what 'the cost of goods sold' was, all I knew was I needed to make a profit to be able to fund my mission," she remembers.
Daignault's advice to other budding social entrepreneurs:
Do the math. Understand the way your social impact influences your cost, your pricing, and the product you're selling. Think about the best way to structure your donations.
Be an informed consumer of advice. Be really specific when you are looking for advisors, coaches, or anybody who's going to give you advice and get good at evaluating it for youself and your journey.
Trust your own wisdom. Not everybody is an expert, even though it might feel like they are so prestigious and further along. You're the expert in your business.
Daignault is also always looking to innovate. Where price is a barrier, she encourages interested consumers to offer barters and trades so they can enjoy Sarjesa too. "Life is too short to drink bad tea," she smiles.
"Tea invites a slower conversation; it brings people together. It's just steeped in story," she continues. That spirit of dialogue and collaboration is at the heart of Sarjesa's brand story, and an early expression of solidarity between Daignault and a First Nations artist, Jonathan Labillois.
The ripple effect of brush strokes
When he first heard about the issue of murdered and missing Indigenous women, girls and two-spirit people, it was around the time of the Picton trial and Labillois worried the issue wasn't getting enough attention. He did something about it using his talent: painting.
"I created this painting called Still Dancing, which is of a beautiful dancer with a shawl and within are pictures of missing women all along the regalia. It garnered a lot of attention across Canada and it's pretty a powerful piece," he explains. The Listuguj Migmaq First Nation Band member's painting has been displayed in the Native Women's Shelter of Montreal and examples of his work are on their website.
Shared purpose and sharing tea
Daignault shared Labillois' concerns around the issue and was aware of a similar concern in her own community as an Indo-Caribbean woman. Daignault first asked if she could use his image on her tea box for a school project and he agreed, later Commissioning Labillois to create original art to display upon the teabox for sale.
While he isn't much of a tea drinker himself, Sarjesa is a hit in his family. "My mother loves this stuff, and she gets me to send her a box whenever she runs out," he shares. The focus on flavour is something Daignault prides herself on. She wants people to keep supporting the brand because it tastes so good, allowing her to continue making a social impact.
Sipping on solidarity
As a settler in Canada, Daignault is conscious of wanting to not just raise awareness but also to take on responsibility for better relations with Indigenous people. "Reconciliation is about honouring promises that my family didn't honour, and I am proud to take up that promise," she declares.
Under the framework of what she refers to as "transformative capitalism" Alexandra Daignault is building a business, one step and one cup at a time. Leading a diverse team, Daignault is looking to build leadership capacity in workers who come from marginalized identities and end violence against women, girls and two-spirit people. Solidarity and social impact never tasted so sweet.
RBC is here to help you move closer to business ownership with practical start-up steps.
This article is intended as general information only and is not to be relied upon as constituting legal, financial or other professional advice. A professional advisor should be consulted regarding your specific situation. Information presented is believed to be factual and up-to-date but we do not guarantee its accuracy and it should not be regarded as a complete analysis of the subjects discussed. All expressions of opinion reflect the judgment of the authors as of the date of publication and are subject to change. No endorsement of any third parties or their advice, opinions, information, products or services is expressly given or implied by Royal Bank of Canada or any of its affiliates.