Separated from most of the country, Atlantic Canada maintained near-zero COVID-19 cases for months. But as Chris Ronald, Regional President for the RBC Atlantic Region shares, there has still been an underlying anxiousness across the four provinces.
"I hear from concerned employees and clients all the time," Ronald says, adding that the isolation from the rest of the country has been difficult for the many Atlantic residents who have family across Canada.
While the anxiety has affected young and old alike, Ronald feels that the pandemic has had a particularly acute effect on youth. "I think about the moments in life that have been stolen from them," he says. "Graduation, prom, attending college or university in-person, first jobs — they've missed out on these rites of passage. We're all having a hard time, but I think it's harder for youth on the whole."
Ronald agrees resilience is key to being able to weather the challenges of the pandemic, but it's not a skill every youth has had a chance to develop. "I hate to paint a brush and say all kids are resilient or all aren't," he says. "It really depends on the individual, however to develop essential resilience skills, youth need support mechanisms. Given our vast geography and high number of rural communities, it's more important than ever that we leverage technology to ensure all youth have access to supports."
RBC recently spoke with Jack.org Founder & Executive Director Eric Windeler and New Brunswick Network Representative and St. Thomas University student Patrice Cammarano, on empowering young people to lead the conversation around youth mental health and building resilience.
Q: What's happening in Atlantic Canada?
From his experience first-hand in New Brunswick, Cammarano is noticing the significant impact of limited human contact and relationships. "Everyone has been isolated and it's hard for many to live on their own or in their own bubble," he explains. "For most, their biggest support in battling and overcoming a hardship is their relationships, but with COVID, they've lost their main source of coping."
He also explains that the uncertainty around lockdowns has been taking its toll. "Constantly shifting between opening and closing has put a lot of stress on people," he says.
Q: Why is it more critical than ever to support youth mental health?
"There have been unprecedented disruptions in the lives of young people," says Windeler. "With the pandemic, we immediately started noticing more distress among our network of young people, and the data supports this," he explains. "A recent study by CAMH shows that about one in five students have reported serious psychological distress in the light of the pandemic — almost double what was self-reported several years ago. And a recent Ipsos poll revealed that half of those surveyed were deemed high risk, which is an increase of eight percent versus 2018, and youth were disproportionately impacted," says Windeler.
"Several years ago, a study showed that 53% of young people had their first interaction with the mental health system at an emergency room. Not ideal. Educating people in advance is so important because you don't want to have your first intervention when in crisis. You want young people to be comfortable enough to reach out to a peer, parent or their GP — being open about it early pays dividends."
Q: How does resilience help a young person's ability to cope with the pandemic?
Windeler says that resilience is a big word in the mental health space. "I often think about it as a barrel. You might start with a partially full barrel and you want to learn the things that fill up your barrel, such as good behaviours that will work for you. Some of that is being open about what you're going through. It's also important to build up a network so you have people in your corner and also to build good habits — such as limiting time on social media, finding time for fresh air, getting good sleep, and connecting with people."
"At Jack.org we have 3,000 young leaders and many of them have told me that they joined the organization to help other people, but being here and giving back has also helped them. In my experience, the act of helping others has a big payback and helps develop resilience."
Q: Why is it important to address mental health issues early?
The Jack.org demographic of 15 – 24+ is very intentional, as 75% of the onset of mental illness happens during this age range, explains Windeler.
"Young people in these transition years are going through so much — maybe it's the first time living away from home, their first relationship, their first breakup, etc. It's a period of maturation of mind and body, and when you struggle for the first time it's very challenging. I think about my son. He had lived to our knowledge very well and happy to age 18. But as he started to struggle for the first time, he did so away and on his own — and he didn't know anything about mental health. That can lead to tragic outcomes, making early education so vitally important."
Q: How has your programming changed since the pandemic hit?
"We had anticipated what we called a 'lean into digital' in the coming years," shares Windeler. "When COVID hit, the lean into digital turned into a sharp pivot. We were already doing quite a bit with our award-winning Be There resource and saw a spike in users there, which helped prompt us to sharpen up our digital resources across the organization. We were able to quickly and successfully shift our Summits, Talks and Chapters into virtual formats."
"You can easily reach more people faster," Cammarano says of the pivot to digital services. In a region with a sharp geographical divide between francophone and anglophone communities, he says access to in-language services becomes easier. "If in Northern New Brunswick someone needs an English resource, for example, it's easier to access."
Windeler agrees that digital care has accelerated — not only in the practicalities of video conferencing and other platforms — but the comfort people have using them. "We are certainly on the right path to accelerating virtual care and these treatments, as I understand it, can be quite effective."
Q: Do you feel mental health issues are becoming less stigmatized?
From Windeler's perspective, "Over the last 10 years, things have been moving in the right direction, but the pandemic has supercharged the movement. It's becoming normalized, which is such a good thing. But we need to make sure that it doesn't pause at the end of the pandemic — we need to keep up the momentum."
Cammarano agrees but says in Atlantic Canada, there is still a lot of work to do. "The stigma is still there in rural areas," he says. "We see schools organizing mental health weeks so the conversation is normalizing a bit, but rural communities are playing catch up with everyone else."
To help reach more youth where they are, RBC Atlantic Region has been working with the Queen Elizabeth II Foundation to provide free mental e-health tools for Nova Scotians, and RBC Future Launch provides a number of digital mental health resources, developed in collaboration with Jack.org.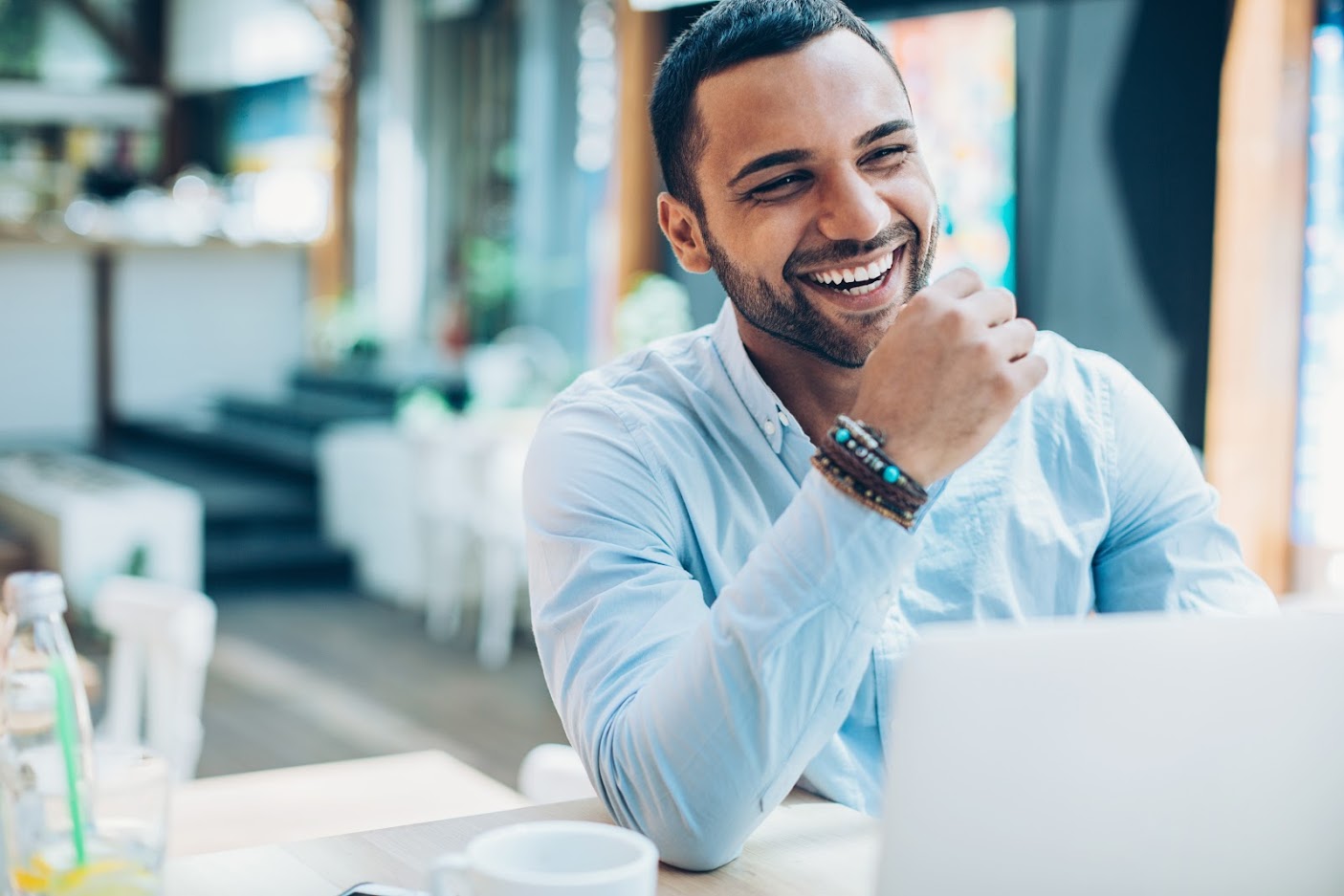 How resilient are you? Try the Resiliency Quiz to see how resilient you are today, and learn about the strategies you can adopt to enhance your life-long resiliency.
This article is intended as general information only and is not to be relied upon as constituting legal, financial or other professional advice. A professional advisor should be consulted regarding your specific situation. Information presented is believed to be factual and up-to-date but we do not guarantee its accuracy and it should not be regarded as a complete analysis of the subjects discussed. All expressions of opinion reflect the judgment of the authors as of the date of publication and are subject to change. No endorsement of any third parties or their advice, opinions, information, products or services is expressly given or implied by Royal Bank of Canada or any of its affiliates.