The pandemic has greatly affected youth involved in team sports, since activities were put on hold. Youth from disadvantaged areas have been particularly affected, as sports can be an important source of motivation for them.
Young people from disadvantaged areas have more difficulties in school: According to Pour 3 Points, these youth are twice as likely to have learning problems and are less likely to graduate from high school. Alarmingly, some Quebec high schools have a dropout rate of over 50 per cent.
Young people may find the motivation to stay in school through sports, which allows them to socialize and develop as a whole.
Coaches can help young people find the motivation to succeed not only in sports, but also at school. They can help them develop essential life skills as well.
However, for coaches to have a real impact beyond the field or court, the quality of their training is paramount. But only 5 to 10 per cent of coaches have the training to properly fulfill their role.
This is where Pour 3 Points comes in, with its unique coaching model. By educating coaches, the organization helps young people develop life skills and resilience to succeed in life, school and sports.
To achieve this goal, Pour 3 Points transforms sports coaches into life coaches, providing youth, particularly those from disadvantaged areas, with the opportunity to develop their full potential.
RBC recently spoke with Fabrice Vil, founder of Pour 3 Points, to learn more about the mental health initiatives the organization offers and the impact the pandemic has had on young people.
Q. What mental health programs or initiatives do you offer young people?
Vil: The mission of Pour 3 Points is to train sports coaches to have an impact on youth from disadvantaged areas that goes beyond sports, that addresses educational and social success as well.
We take preventive action where mental health issues are concerned. First, we support the development of skills in young people, such as confidence, perseverance and resilience. Second, we train coaches to identify risk factors with respect to emerging mental health problems. This better equips coaches to empower and support young people, enabling them to become more independent.
Coaches not only focus on prevention in their daily work with youth, but they are also trained to detect emerging mental health problems in young athletes and to work with their friends and family to see what can be done to support them.
After their parents, coaches are the most influential adults in the lives of young people. But they don't necessarily have the tools, foundation and knowledge to support young people. So it's important to have coaches who are equipped to help young people in their development.
The eight-month Coaching Certification Program is our main program. It includes group training, peer learning, personalized monitoring and fieldwork with youth.
What's unique about our program is that it operates on two levels. We work with adults, who then work with youth, especially young adolescents. We've collaborated with other organizations, such as the Sport Psychology Research Laboratory at McGill University.
The impact of the program is measured in terms of four skills recognized in the branch of psychology that deals with development through sport. They are the four Cs: a sense of competence, confidence, connection with others and character. These skills serve as protective factors that can ward off mental health issues. Our program allows for early detection of mental health issues.
We also have introductory programs to familiarize coaches with our core concepts.
Q. What impact has the pandemic had on your organization and youth?
Vil: We had to adapt our programs to be able to deliver them online. We were actually able to reach a greater number of coaches since there were fewer or no sports activities. With respect to youth, coaches had to change things up in a variety of ways, since after-school activities were limited. Many offered online coaching and became resource people for youth, even when there were no practices or games.
The coaches were involved in schools, including elementary schools. There were programs in Montreal North where we were able to work with certain organizations and schools. We teamed up with one school in particular (Le Carignan elementary school), where coaches replaced certain teachers in classroom bubbles. They led sports activities during the teachers' break times, while following health guidelines.
We're hopeful that sports activities will resume in September. We would like the coaches to be able to make a full return to the gymnasiums and their work with young people because their impact is greater when there's greater proximity.
Q. Do you think young people have become more resilient?
Vil: Many stakeholders are concerned about the impact the pandemic will have on the mental health and dropout potential of some youth. As adults, it's our role to support them and not let the pandemic have too devastating an impact on them.
But I wouldn't go so far as to say that youth have become more resilient. Young people have been asked to demonstrate greater resilience, but it's been a tough time for them, especially for those living in underprivileged areas. If anything, the pandemic has exacerbated inequalities among the youth we work with. They faced greater challenges than youth from more affluent families. It's the responsibility of adults to step in and limit problems that may result from the pandemic.
Q. Why is it important for young people to increase their resilience?
Vil: Not being able to feel in control in the face of adversity is a risk factor for mental health issues. So we need to equip young people with the tools they need to navigate through certain challenges and ensure their success in general.
But it's critical to support them more specifically in terms of mental health issues. It's essential for young people to have the skills required to deal life's challenges.
Q. Do you think there will be more mental health issues after the pandemic?
Vil: There's no doubt there will be more, unfortunately. That's why it's critical to be proactive about promoting mental health for everyone, and especially for youth. It's important to break isolation.
There has been a lot of talk about racism in the last year. Our youth are largely from racialized communities. So while the pandemic is making an impact in terms of public health issues, racism is also affecting the lives of youth.
School is not just a place of instruction—it's a place of socialization as well. For many young people, playing a sport is their biggest motivation for going to school. So the absence of a motivating activity has been a difficult experience.
Pour 3 Points works in schools, sports clubs and community organizations, mainly in the greater Montreal area, but also in other areas including the Quebec City region.
The RBC Foundation supports the Pour 3 Points organization in its efforts to help underprivileged youth.
"Since the beginning of the pandemic, our youth have been particularly affected by mental health issues: anxiety, isolation or depression. Fortunately, Pour 3 points maintains a field presence with a unique approach that helps youth build confidence and resilience, empowering them to reach their full potential. This is the way we build young people's future, one gesture and one action at a time," shared Nadine Renaud-Tinker, Regional President for Quebec, RBC Royal Bank.
How resilient are you?
Nurturing your resilience will not only help you get through tough times, but it can also help empower you to grow and improve your life in many ways. Try the Resiliency Quiz to see how resilient you are today, and learn about the strategies you can adopt that will enhance your life-long resiliency.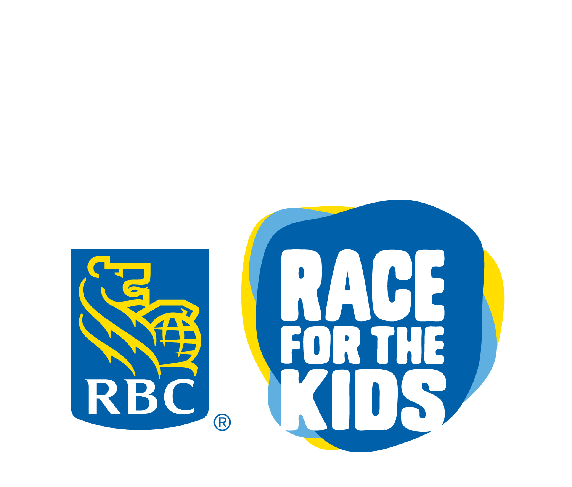 RBC Race for the Kids returns in a global, virtual format for an event weekend on October 16-17, 2021. There are 35 charity partners from around the globe you can choose to support, all benefiting kids and youth-focused causes – including youth mental-wellbeing.
You can participate no matter where you are in the world by pledging to run/walk/roll using our new mobile app. Sign up today at RBCRacefortheKids.com!
This article is intended as general information only and is not to be relied upon as constituting legal, financial or other professional advice. A professional advisor should be consulted regarding your specific situation. Information presented is believed to be factual and up-to-date but we do not guarantee its accuracy and it should not be regarded as a complete analysis of the subjects discussed. All expressions of opinion reflect the judgment of the authors as of the date of publication and are subject to change. No endorsement of any third parties or their advice, opinions, information, products or services is expressly given or implied by Royal Bank of Canada or any of its affiliates.