Q&A with astronaut Jeremy Hansen.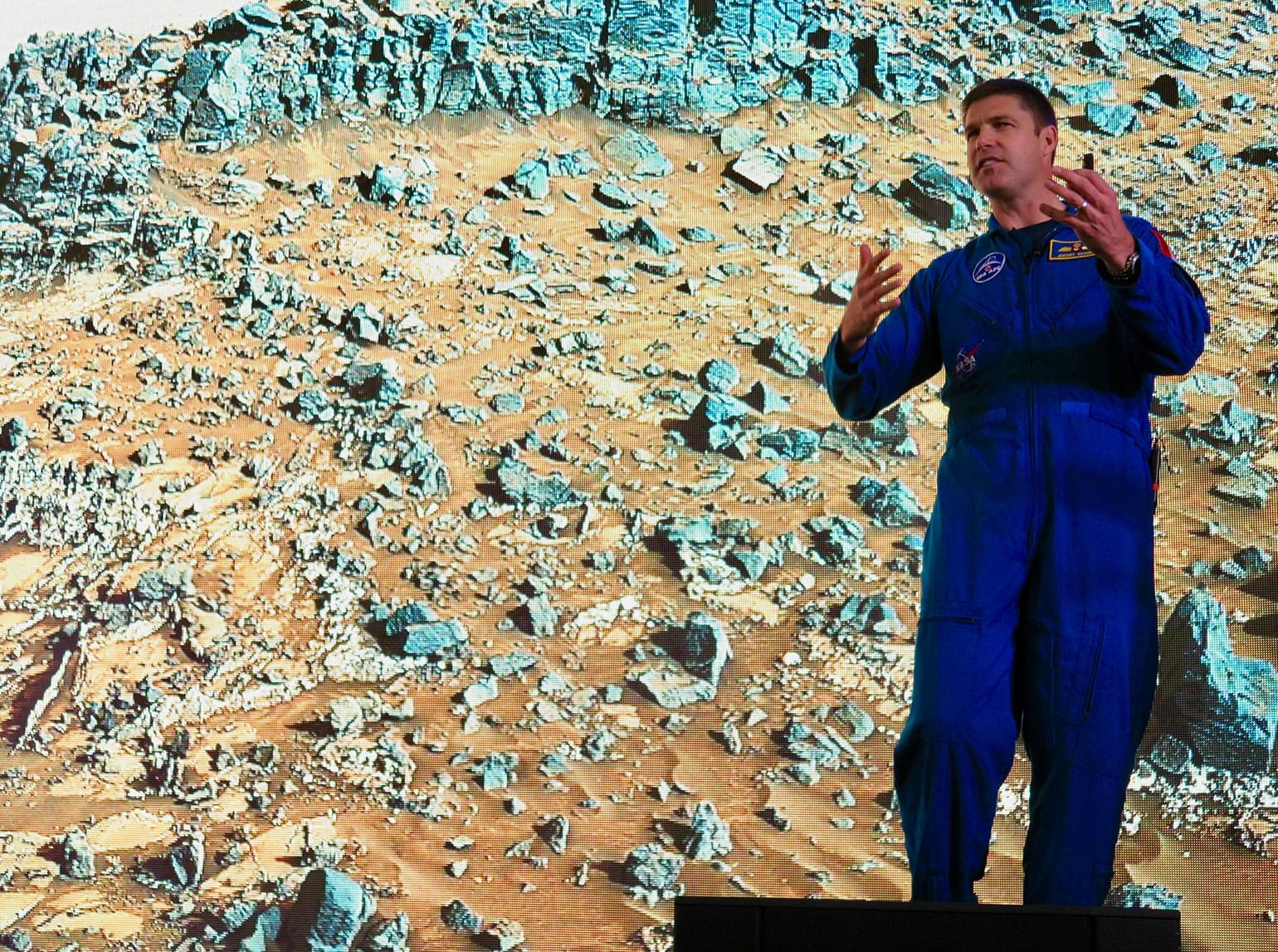 When Ontario-born Jeremy Hansen blasts off into space sometime in the next few years, he'll become one of a small, highly select group of Canadians to travel through space. Since 1984, eight homegrown astronauts have launched on 16 celestial-bound missions, and all of them were recruited through public campaigns that have hooked more than 14,000 wannabe space travellers. As the Canadian Space Agency's (CSA) latest recruitment drive unfolds, Hansen discussed his selection, the detailed preparations for space and what inspired him to shoot for the stars.
Q: Did You Always Dream of Being an Astronaut?
JH: I can't recall when I didn't want to become an astronaut! As a young child, I remember looking at moon landing photos, staring up at the night sky and realizing that people had been there.
Q: How Did This Interest Develop?
JH: Joining the Air Cadets when I was 12 had a significant impact. Then, after high school, I attended the Royal Military College of Canada in Kingston to study space science, a mix of engineering and physics. Later, I became an air force fighter pilot – until the CSA issued its 2008 astronaut call.
Q: What Did CSA Recruitment Involve?
JH: The recruitment process took a year and was filled with challenges. We went to a Halifax naval facility where parts of a simulated ship had compartments with raging fires – you had to use a hose to put out a fire that can never be put out. Other compartments had icy-cold water gushing in. They really put you through the wringer! It was challenging but also very rewarding.
Q: Has CSA Recruitment Changed Your Life?
JH: I relocated to Houston, Texas – where I now live and work – to take part in basic training. When I finished in 2011, I was officially given the title of astronaut. Since then, I've been awaiting my flight assignment. At the moment, I represent CSA at NASA, working at the Mission Control Center as Capcom – the voice between the ground and the International Space Station (ISS). I also train for my upcoming mission – while learning Russian.
Q: What's Astronaut Training Like?
JH: You have to fully understand the systems you'll be using in space. You are the only one who can fix something when it breaks, so you need to understand how everything that's keeping you alive works. You're also going to be performing tough tasks like robotics and space walks, which take lots of practice. Finally, you need to be ready for the unexpected: astronauts have to think calmly, critically and rationally in life-threatening situations.
Q: How Do You Handle the Stress of Astronaut Training?
JH: A can-do attitude is key. Some days your training performance doesn't live up to your expectations and some days it's the excellence of the team that carries you through. Astronauts encounter all the same challenges life has to offer; challenges that might cause you to give up. But that option never seems to come to mind.
Q: What Will You Be Doing in Space?
JH: I'm most excited by the opportunity to observe our planet from afar and see it for what it truly is: a spaceship for humanity – fragile and beautiful – sailing through the cosmos. But working in space will also be challenging: there are essential tasks to perform that make good use of the facility but you also spend a lot of time repairing the station and keeping it running.
Q: With a Wife and Three Children, How Do You Balance Astronaut Training With Family?
JH: At the moment, a regular day for me starts around 8 a.m. and finishes around 5 p.m. so it's pretty manageable. The biggest challenge will come during the mission and the training phase beforehand. It's going to be challenging but my family has been highly supportive, for which I am very grateful.
Q: Any Advice for Other Canadians With Big Dreams?
JH: When I shared my goals with others – family, teachers, friends – they became my team. They lifted me and told me I could, even when I thought I couldn't. They've helped me achieve far more than I could on my own. This also applies to space. Space exploration allows us to set enormous goals that bring together humanity, allowing us to boldly go.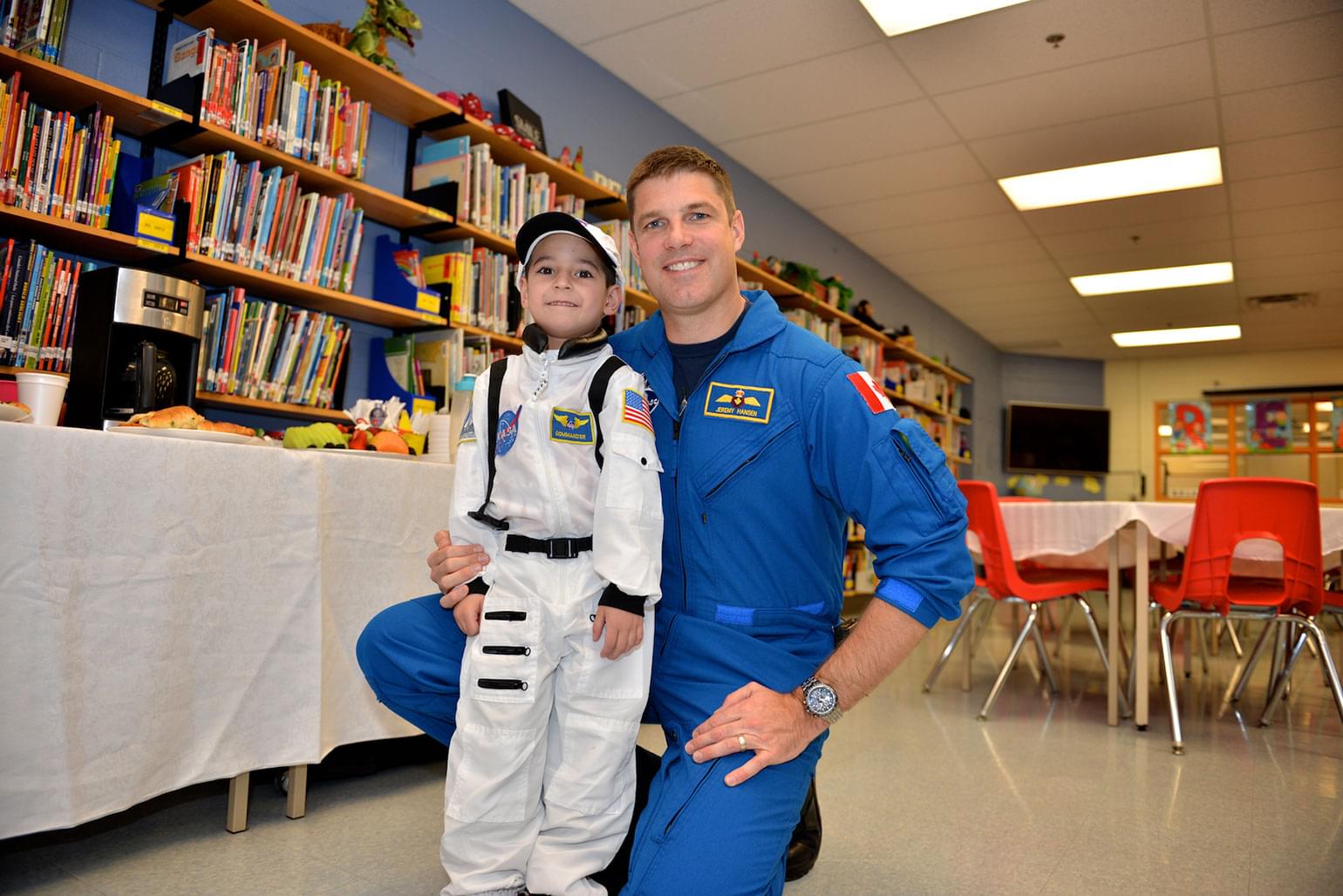 Q: What Do You Think About the Future of Space Travel?
JH: It's bright and exciting! Commercial companies are building vehicles, which I'm confident will translate into more opportunities. And a new CSA recruitment is taking place, helping Canada maintain a robust astronaut corps and play a meaningful role in future exploration. I'm also excited to see where we go beyond the ISS – the possibilities are very promising!
This article is intended as general information only and is not to be relied upon as constituting legal, financial or other professional advice. A professional advisor should be consulted regarding your specific situation. Information presented is believed to be factual and up-to-date but we do not guarantee its accuracy and it should not be regarded as a complete analysis of the subjects discussed. All expressions of opinion reflect the judgment of the authors as of the date of publication and are subject to change. No endorsement of any third parties or their advice, opinions, information, products or services is expressly given or implied by Royal Bank of Canada or any of its affiliates.