Advice on how to use the entrepreneurial mindset in your life from a student who used it to find a solution to a public health crisis after the death of his friend.
When he was 16, Jack Campbell began hearing stories about teens in the West Vancouver district overdosing on fentanyl. This was at the beginning of what would become the fentanyl crisis in BC, and few people knew about the problem. Teenagers were especially unprepared.
"A kid would overdose, and the other kids with them had no idea what to do," Campbell says. "They didn't know if they called an ambulance if they would go to jail, or how to intervene medically. A close friend of mine ended up dying."
That made Campbell decide to create an app to help bystanders potentially save the life of someone overdosing on fentanyl. "I knew I had the ability to do something about these deaths and overdoses, and not taking action just felt wrong," he says.
The biggest thing that I took from YELL was to not view problems as problems. They taught us to get excited about problems and see them as opportunities.
How Entrepreneurial Thinking Helped
While the desire to help people in BC sparked Campbell's idea, it was an entrepreneurship program he was part of in Grade 10 that gave him the confidence to complete the project.
YELL, which stands for Young Entrepreneur Leadership Launchpad, works with schools in BC to help develop critical thinking and problem solving skills in students. It does this through a unique curriculum that includes connecting students to mentors, encouraging entrepreneurial thinking, and giving students a venue to pitch their products to investors. By partnering with organizations like YELL, RBC Future Launch is helping to empower Canadian youth, like Jack, with the skills needed for the jobs of tomorrow.
"I like to think we teach entrepreneurial thinking instead of entrepreneurship," says David Cameron, the Executive Director of YELL. "Entrepreneurial thinking is a process, framework and attitude behind putting creative solutions into action. The world is changing and tomorrow every young person is going to need an entrepreneurial skill set to solve society's big challenges."
"The biggest thing I took from YELL, Campbell says, "Was to not view problems as problems. They taught us to see them as opportunities. That allowed me to look at the fentanyl crisis as something I didn't have to stand by and watch, I could innovate to help combat it."
With the help of pharmacist Wendy Gordon, Campbell created the SaveMe BC app, which provides a simple, step-by-step guide for what to do when someone overdoses, including information on how to use a Naloxone opioid overdose kit. The app's initial launch in 2015 attracted attention from public health authorities in BC and garnered Campbell an invitation to the Prime Minister's Youth Council. It also has led to talks with police departments and paramedics associations who are considering having all their officers and medics use the app when it is relaunched in 2019.
"My goal is to ensure that everyone who has a Naloxone kit and has an iPhone or an Android phone will have the app on their phone," says Campbell.
Ultimately, the skills Campbell acquired at YELL empowered him to jump into action during a time of crisis and believes that entrepreneurial thinking can benefit other young people to do the same.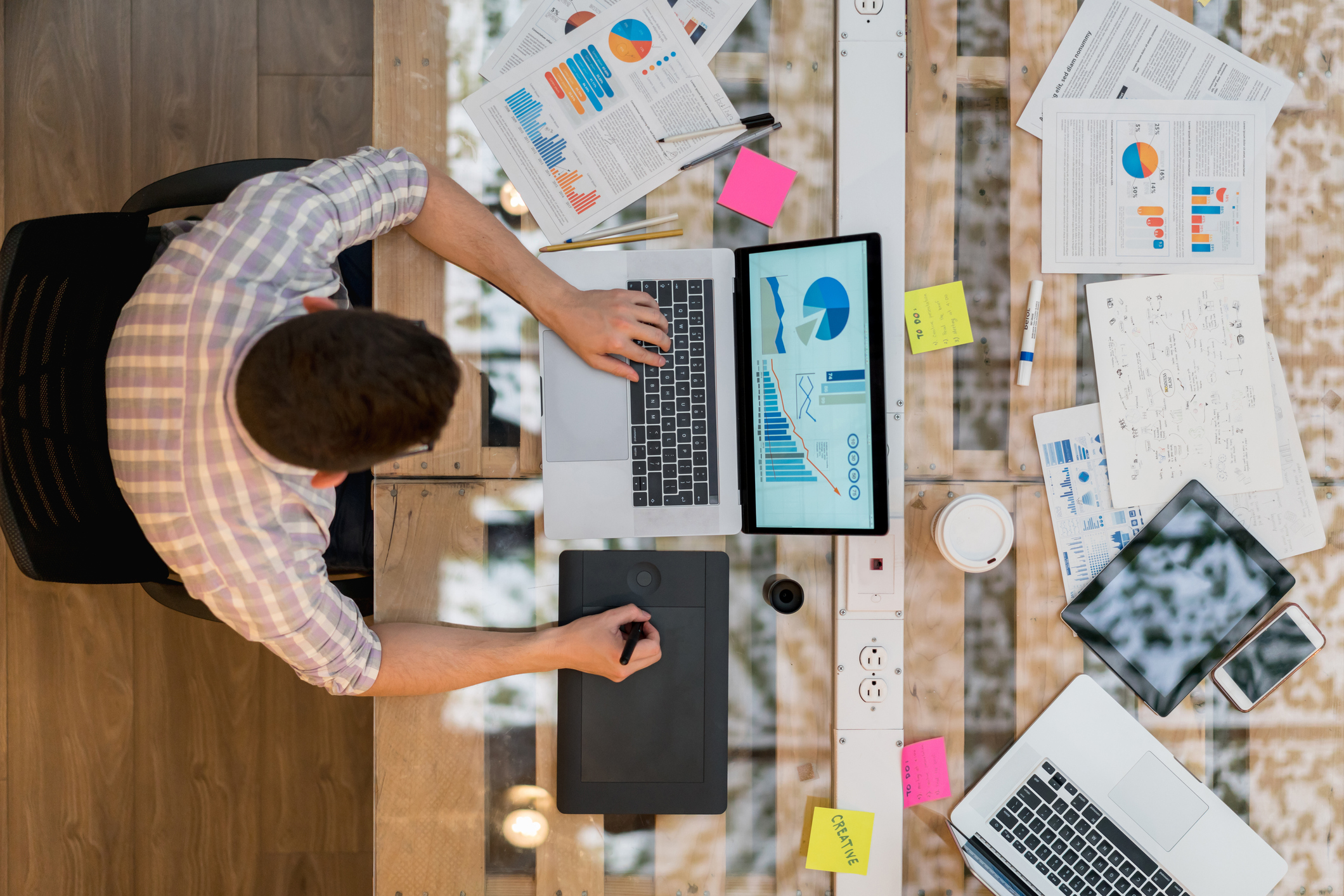 Here are four ways entrepreneurial thinking can help you take action:
1. Seek Out Experts
"Entrepreneurship taught me the importance of reaching out to others for their expertise," he says. "You have to talk to people who are a lot smarter than yourself. This can include just asking for advice, building a strong team if you're starting a business, or seeking out mentors who will support you."
2. Problem Solve
Even if you never want to start your own company, Campbell believes the entrepreneurial mindset is important because it can help you problem solve.
"It gives you a tool to be able to do something about what's really bothering you whether that's a big societal issue or a problem at work," he says. "By seeing problems as opportunities, you can get creative about how you can solve that problem."
The entrepreneurial mindset is a tool ... I can use it to tackle complex societal issues, and also personal ones as well.
3. Focus on the Micro
"The entrepreneurial mindset is a tool that can be really good for solving micro problems. And if enough people solve micro problems, then all of a sudden macro problems get solved," he says.
4. Learn How to Pivot
According to Cameron, one of the best things YELL teaches students is how to learn from setbacks. "Failure is a necessary and inevitable step in learning," he says.
"The big concepts they teach you in YELL is to not look at something as a failure — but as an opportunity to pivot," he says. "They really instill the idea of persistence in you. If you want to make something work, it's not going to happen overnight. You'll also likely have to shift your focus at some point to adjust for failure."
The Entrepreneurial Mindset Can Change the World
"I believe in being the change you want to see in the world," says Campbell, "And the entrepreneurial mindset is a tool with the flexibility to let me do that. I can use it to tackle complex societal issues, and also personal ones as well."
Campbell is now a business student at the University of Victoria, and wants to use entrepreneurial thinking to find solutions to society's biggest problems — particularly by using technology to connect government, corporations, and youth.
This article is intended as general information only and is not to be relied upon as constituting legal, financial or other professional advice. A professional advisor should be consulted regarding your specific situation. Information presented is believed to be factual and up-to-date but we do not guarantee its accuracy and it should not be regarded as a complete analysis of the subjects discussed. All expressions of opinion reflect the judgment of the authors as of the date of publication and are subject to change. No endorsement of any third parties or their advice, opinions, information, products or services is expressly given or implied by Royal Bank of Canada or any of its affiliates.