January is an exciting month because it offers the chance to re-think old habits and start fresh with new goals and resolutions to make this year better than the last.
Whether your list of 2017 New Year's Resolutions is short and sweet or long and ambitious, one important way you can make a difference and evoke meaningful change is to shop at socially-conscious and eco-friendly stores.
ME to WE, the social enterprise founded by brothers Craig and Marc Kielburger, has opened its first retail location called the ME to WE Store in the Toronto Eaton Centre. The store aims to help shoppers make unique, socially beneficial purchases that give back to the community. ME to WE has also named 2017 the year of impact, by living every day with positivity and purpose.
"It's a broader engagement opportunity for people who want to make a difference," says Roxanne Joyal, the CEO of ME to WE. "We provide socially responsible products and experiences to our customers who want to make an impact with every one of their purchases."
WE Charity (formerly known as Free the Children) is the charitable arm of ME to WE that works with international communities to lift them out of poverty in a holistic and sustainable way. ME to WE is structured to offset expenses and help provide WE Charity's efforts locally and around the globe. WE Charity and ME to WE are part of a family of organizations that empower people to make the world a better place, including WE Day and the WE schools programs, of which RBC is a sponsor.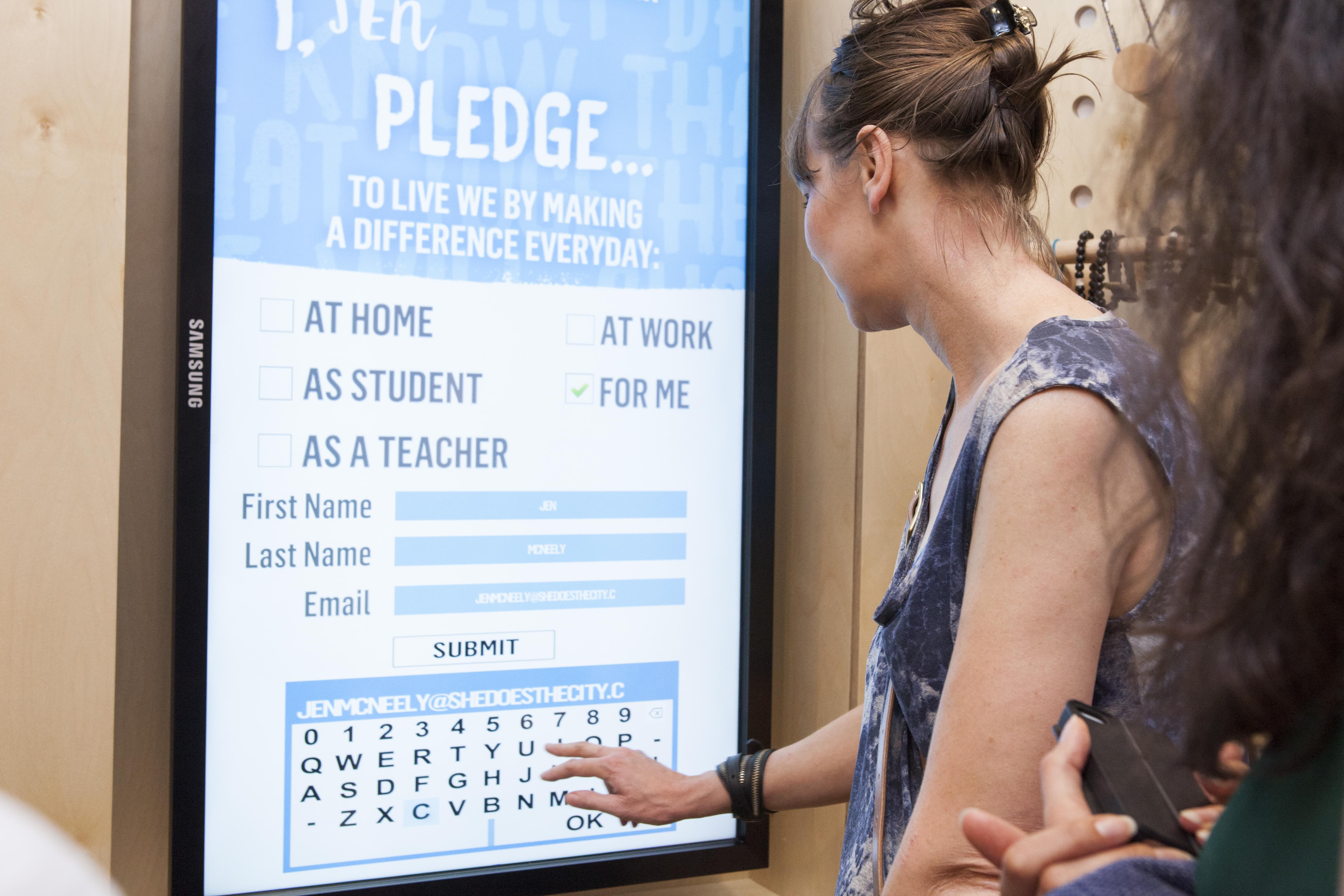 The ME to WE Store provides a location for the organization to promote its work in Canada and abroad. For example, customers can take the "WE Pledge" on an interactive touch screen and make a donation towards clean water in Africa. Shoppers can also take part in the "WE Stand with WE" campaign by snapping a picture at the selfie station inside the store and making a pledge to raise awareness of a cause they are passionate about. Causes include hunger, education, the environment, shelter and health.
"We really wanted to make this an experiential space," says Joyal. "The WE movement is all about human connection, so we wanted to make sure the space is warm and inviting. There's also an incredible use of digital content in the store so it's very engaging and fun."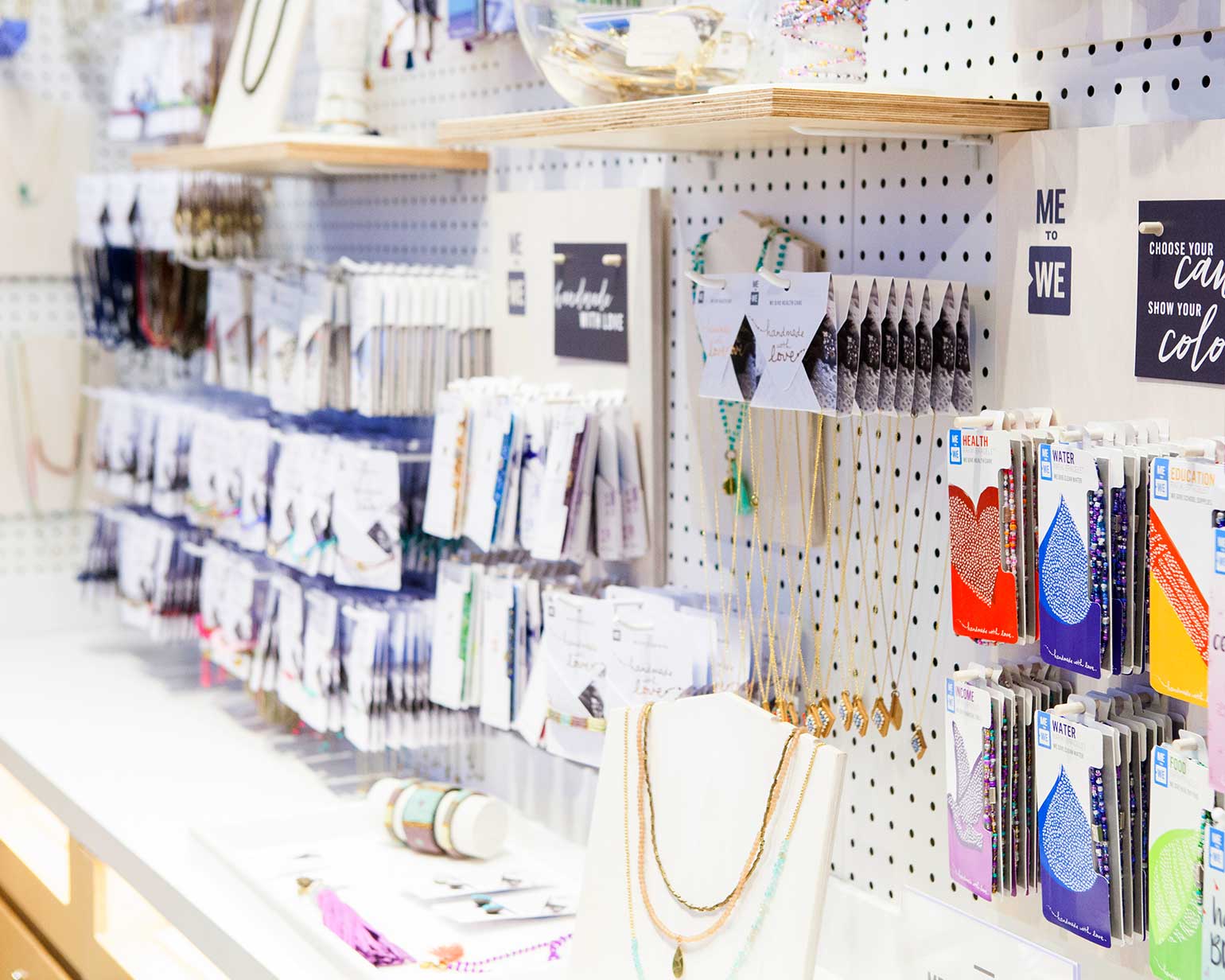 ME to WE is proof that young people have power: The power to learn, the power to care, the power to grow. And they have the power to create change! Through inspirational events like WE Day and educational programming through WE Schools and WE Campaigns, RBC is helping to empower young Canadians to make the world a better place.
ME to WE has several exciting events and programs planned for 2017. For more information about ME to WE, WE Charity and their work locally and globally, please visit WE.org.
This article is intended as general information only and is not to be relied upon as constituting legal, financial or other professional advice. A professional advisor should be consulted regarding your specific situation. Information presented is believed to be factual and up-to-date but we do not guarantee its accuracy and it should not be regarded as a complete analysis of the subjects discussed. All expressions of opinion reflect the judgment of the authors as of the date of publication and are subject to change. No endorsement of any third parties or their advice, opinions, information, products or services is expressly given or implied by Royal Bank of Canada or any of its affiliates.