Becoming a mother is a wonderful gift for any woman who experiences it. While certain aspects of motherhood may be less celebrated, there are solutions out there that can make all the difference
Just ask Kentya Youance, a young mother in her thirties who is both an entrepreneur and a primary school teacher at the Centre de services scolaire de la Pointe-de-l'Île.
How has she maintained a healthy work-life balance with a family and two jobs? First, by carving out the time. Then, by allowing herself to dive headfirst into an unknown world to turn her idea into a reality. Kentya has had a unique and fascinating journey.
Where did she get the idea for YEYO Maternité?
With obvious enthusiasm and an infectious laugh, Kentya describes what spurred her to develop YEYO Maternité, a maternity clothing shop that donates one dollar for every item sold to support families through Fondation OLO. She puts her heart into YEYO, which gives back to the community by supporting OLO, an organization that she strongly believes in.
If you or someone you know has recently given birth, Kentya says, you likely realize how limited the clothing choices can be. Any woman pregnant or breastfeeding for at least the first year of their baby's life has one main thing in mind: comfort.
Kentya gave birth in January and was sensitive to the cold, so she had to find suitable clothes to wear while breastfeeding. But there wasn't much to choose from where she bought her clothes, and she didn't like the styles they offered. So her partner said: "Then make your own clothes. Come up with your own designs!"
"I'm not a seamstress, and I don't have any training in design. It was a great idea, but I didn't know where to go with it."
Over time, the seeds of her partner's idea began germinating. While looking at the clothes in her closet, she imagined a discrete opening that would allow her to breastfeed while enjoying the warmth and comfort of a good hoodie.
A teacher by trade, she naturally wondered if her next step should be returning to school.
"I started by creating a business plan. I found information online about how to go about it, but it was so much work!"
As part of her journey to becoming an entrepreneur, she was fortunate to get support from Groupe 3737, a national not-for-profit organization that provides coaching and support tools for BIPOC business owners across Canada. An RBC partner, Groupe 3737 played a key role in the development and launch of her project.
With the support of her partner, Kentya spent her maternity leave fine-tuning her project. When her leave was over, she found herself going to two different schools: one to teach her grade 3 students full-time, and the other to develop her business part-time.
"I knew I was doing something meaningful that would help other moms and me. When you develop a business plan, you research and study the market. I learned that many moms were turning to the U.S. to order suitable, stylish clothing that met their needs. There was next to nothing like that on the local market."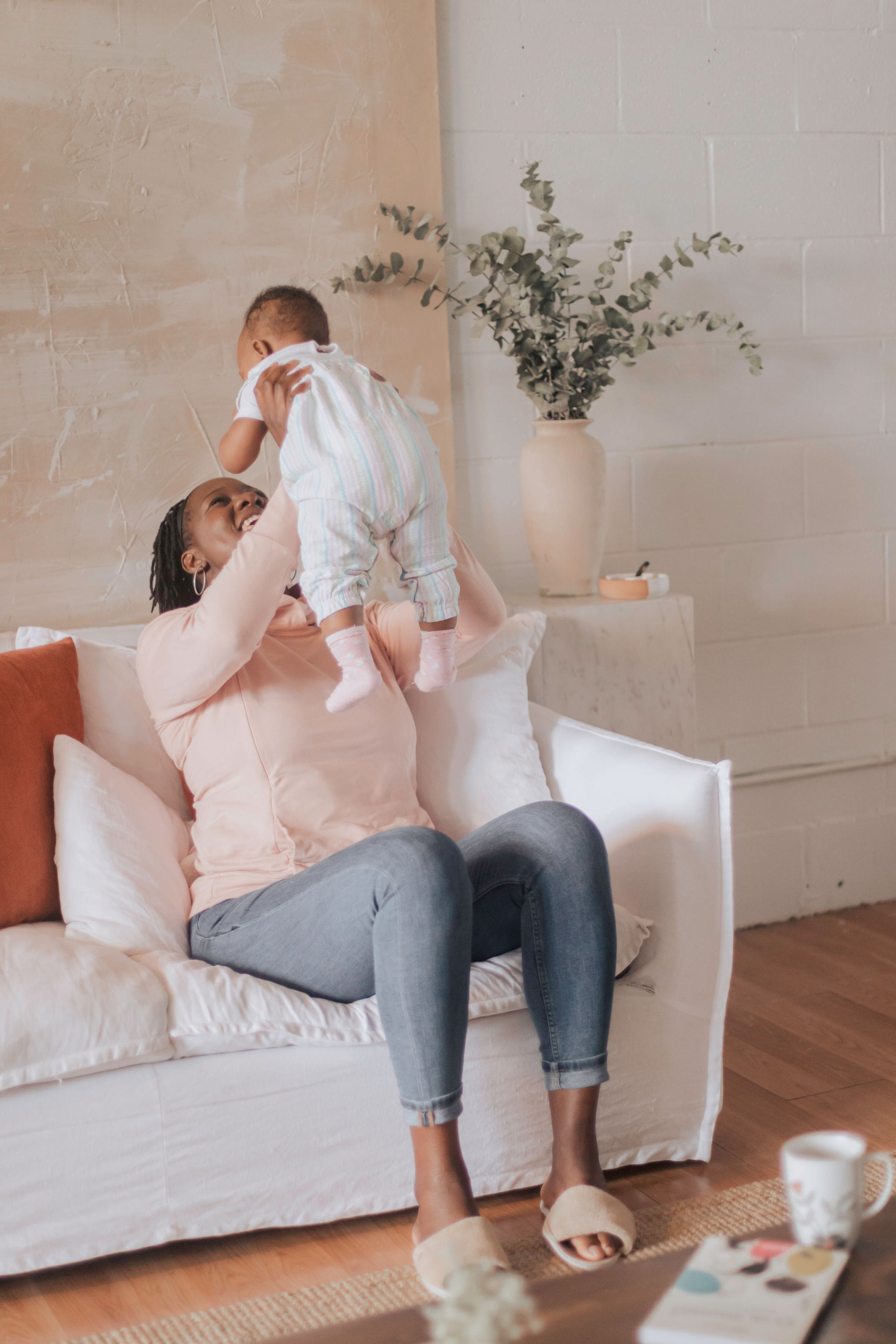 Bringing a unique style to maternity fashion
Kentya founded YEYO Maternité not only to embrace her own motherhood but to offer a range of comfortable, designed clothing that fits cohesively together. One important feature sets her designs apart from what she was seeing elsewhere: a roomy hood to accommodate her afro, as opposed to the tight-fitting hoods she would usually see in stores.
The biggest hurdle when bringing her early designs to life was finding a sewing studio that would take her seriously, understand her vision and communicate with her properly during the process.
"I felt alone. I was an outsider to the fashion world. When I had an opportunity to bid on something, I would often realize how expensive it would be to make a sample. I wondered if I could make my business profitable."
She carved out time by going at her own pace, making sure she was starting from a solid foundation. During her two months off in the summer of 2021, she took sewing classes to master the language used in the industry to better explain her vision.
"I found a studio that understood my vision and my approach," she says. "When I brought them my clothing samples, they told me they could see exactly what I wanted and would take me on."
Demanding but driven
Kentya was able to finance her project through her teaching job. In October 2021, after more than a year of work, she launched her company website.
After that, everything began to fall into place. Her source of motivation came on its own: the warm words from customers on Instagram.
"Kentya, I haven't given birth yet, but thanks to your clothes I have one less thing to worry about when I'm breastfeeding."
Was she about to change the world? Or was she at least making a positive difference in some mothers' lives? That hope drove her forward.
A maternal and cultural revolution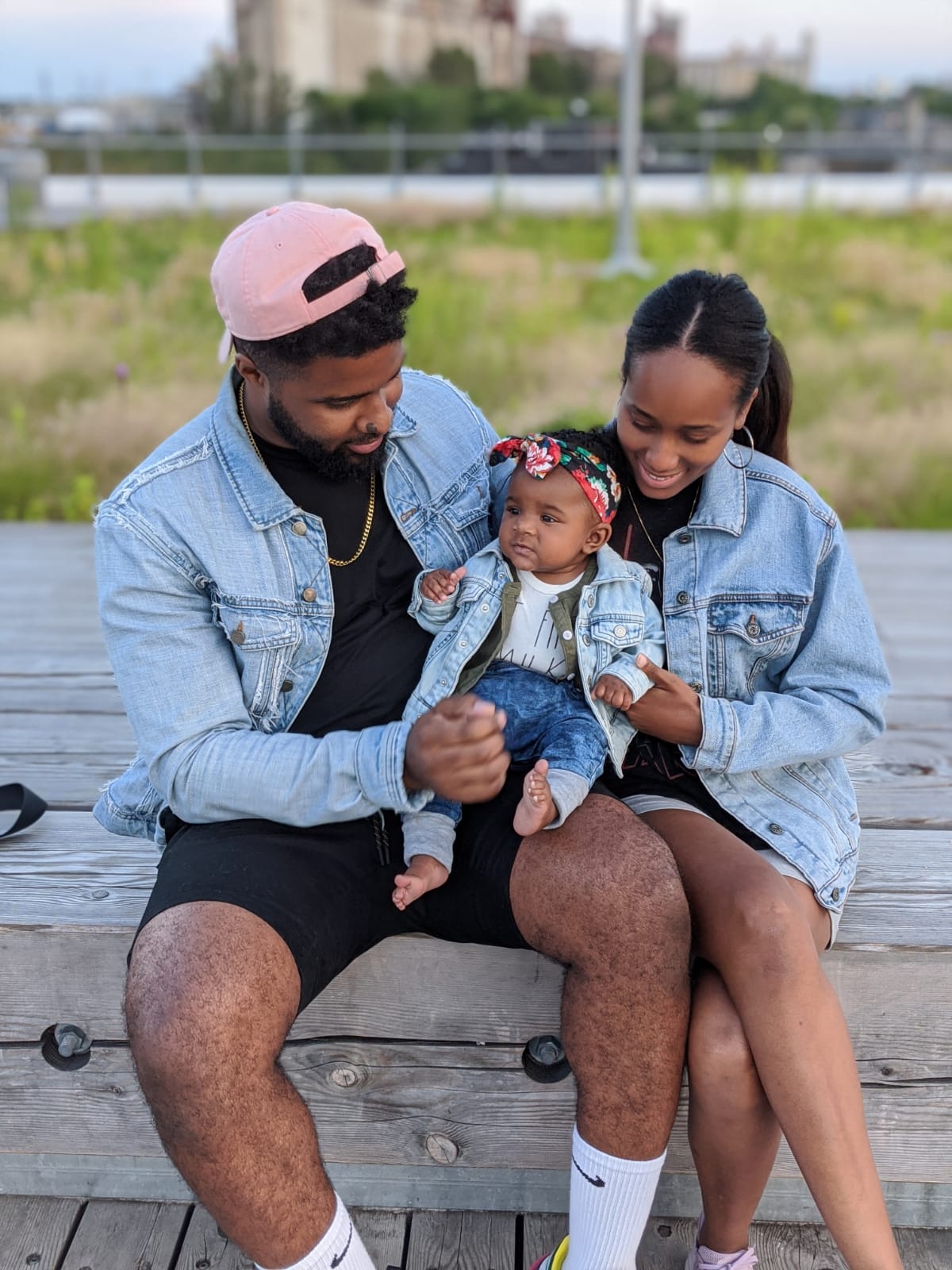 Her first look at the world of maternity clothing was eye-opening: the stores she visited had very few inclusive pieces that reflected the population's diversity. She mainly saw Caucasian mannequins; from what she could tell, business owners with diverse backgrounds were few and far between in the maternity clothing industry.
"I kept thinking about that. I couldn't see myself in these clothes, and I started thinking about Métis women, black women, Asian women and Indigenous women, who likely couldn't see themselves either. Diversity is important: cultural diversity, body diversity, etc. I didn't grow up in a culture of entrepreneurship, so that world seemed even more inaccessible to me."
Above all, she had to make these women visible, which she succeeded in doing on YEYO Maternité's social media and website. She wanted to embrace motherhood by rethinking it and giving it a new image by painting an honest picture of all women who become mothers.
As she makes a name for herself on the entrepreneurial scene with her original and popular creations, Kentya has also chosen to help the less fortunate get the nutrition they need by contributing one dollar per piece of clothing sold to Fondation OLO.
"When my mother was pregnant with me, the foundation gave her the help she needed to eat properly. Their mission is to help families eat better during pregnancy so they have healthy babies. She always talked to me about the foundation when I was a child, and when I created this campaign dedicated to motherhood, it seemed natural to give something back to them for every piece of clothing sold: for everything they do for families in need, and to thank them for supporting my mother—and me!" she said.
Kentya is currently her company's only employee, but she hires Montreal seamstresses and designers part-time. Her focus is on making things locally.
Some projects were meant to be completed last year, but Kentya says she prefers to take the time to do things properly and to equip herself to help YEYO Maternité grow and prosper.
"This project helped me see that going beyond your comfort zone allows you to discover yourself. If I'd stayed in my cocoon as a teacher, I never would have known that I had these abilities, these leadership skills. When you believe in yourself, you can accomplish a great deal."
This article is intended as general information only and is not to be relied upon as constituting legal, financial or other professional advice. A professional advisor should be consulted regarding your specific situation. Information presented is believed to be factual and up-to-date but we do not guarantee its accuracy and it should not be regarded as a complete analysis of the subjects discussed. All expressions of opinion reflect the judgment of the authors as of the date of publication and are subject to change. No endorsement of any third parties or their advice, opinions, information, products or services is expressly given or implied by Royal Bank of Canada or any of its affiliates.