There is tremendous potential for further advancement of diversity and inclusion in the Canadian workforce. Unfortunately the majority of LGBTQ+ have not come out in the workplace for fear of rejection that could hinder professional advancement.
Stef Figueiredo wears a name tag to work every day to identify by something as personal as a name. Customers can acknowledge Figueiredo by reading a name tag that includes preferred gender pronouns, which in Figueiredo's case are "they/them." Figueiredo started this practice as a way to navigate the workplace as a non-binary individual, which is a gender category that is not exclusively masculine or feminine. Many of their colleagues quickly followed suit.
"People don't just ask me why my pronouns are on my nametag, they ask other people as well," they say. "So it's not just on me to have those conversations with customers."
A 21-year old graduate with a bachelor's degree in child and youth care from Humber College in Toronto, Figueiredo is happy to have found a workplace inclusive of gender identity, and colleagues who are supportive.
Unfortunately, this is not the case for the majority of LGBTQ+ Canadians. Research from the Fondation Jasmin Roy shows that 54 percent have not come out in the workplace for fear of rejection that could hinder professional advancement.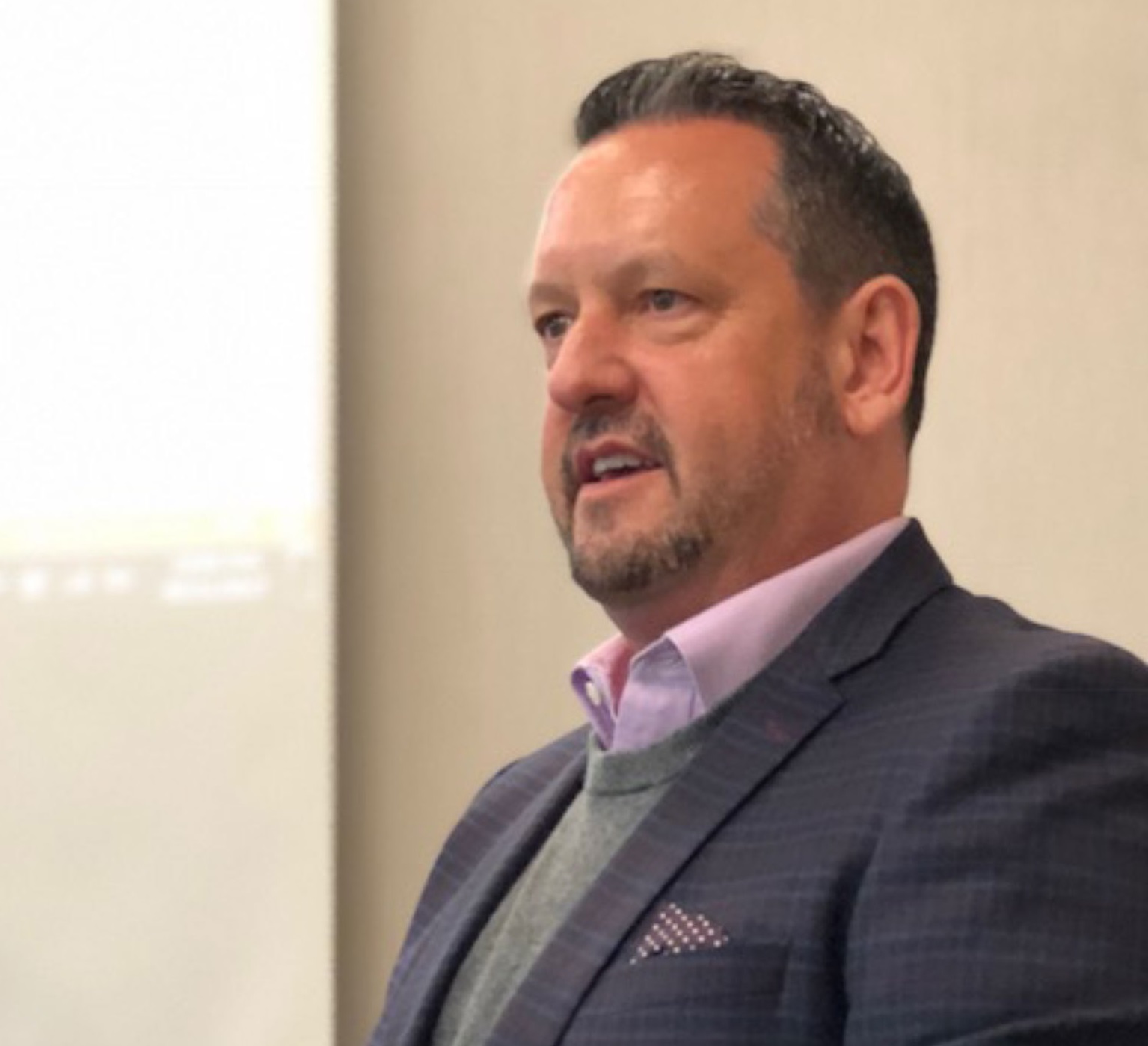 Brien Convery, director of Early Talent Acquisition, Attraction and Engagement at RBC, identifies as a gay man and uses he/him pronouns. He gathered research on the Canadian LGBTQ+ workforce for his white paper, "Roll out the Welcome Mat to LGBTQ Jobseekers."
From the recruitment stage, to hiring, to workplace culture, both Figueiredo and Convery say inclusivity and diversity are vital to both employees and organizations as a whole.
Recognition in recruitment
Openness and honesty between employer and employee is important to ensure inclusivity of all gender identities, says Convery.
"From the get-go, use the name you want to be recognized as, or bring it up in the interview," he says. "If you don't have that open dialogue with the recruiter, once you have your name put into the system … it follows you through everything, so it could be a challenge."
Figueiredo faced this problem at another job, recalling: "I felt that I couldn't advocate for myself or that I wasn't being listened to."
In his report, Convery writes that employers should provide time for conversation, especially during the recruitment process, to learn about the candidate and their life experiences. It's also important, he says, to ask about any volunteerism within the LGBTQ+ community as someone's experience in different programs and events could provide opportunities to bring LGBTQ+ groups into the workplace to conduct training.
Figuereido says, "Being prepared to pay queer people for their knowledge is so important because it's investing into a community and recognizing that their knowledge is valid and welcomed."
Furthermore, employees should insist on speaking to human resources staff, hiring managers and other employees to understand the organization's culture and practices for diversity and inclusion.
Finding the right fit
Figueiredo makes a point to research websites of organizations with values that align with their own. This may be especially important for graduates just starting out.
"If employers recognize their employees deserve to feel welcomed, they should have that proudly posted on a website," Figueiredo says.
Convery adds that the mission and values statements are important places to start when researching an organization; however, he says, "You need to make sure that the individuals that you employ are living those values. Because that's where it will break down, and that's where the welcome mat can feel not so welcoming."
"I tell candidates to ask: 'I see that you support diversity, can you tell me about your inclusion policy? What do you do to support that diversity? Do you have employee resources groups?' If they can't give you any examples really quickly, then they're an organization you might not want to work for."
Self-identification at work
Transgender candidates face many challenges in the workplace, particularly when it comes to gender pronouns. For Figueiredo, it was a learning process in how to approach the subject with colleagues.
"Sometimes I would stray away from conversations that I wish I could have had because I was so uncomfortable with what would happen," they say. "[But] you start to come into your own and you recognize how to have conversations that aren't making you feel unsafe. You find a way to say things like, 'Hey you made me really uncomfortable when you used this name instead of this one,' or, 'Just a reminder, these are my pronouns, not those ones.'"
Convery adds that including your gender pronouns in your resume, LinkedIn profile and email signature goes a long way in ensuring proper identification.
Looking forward
There is tremendous potential for further advancement of diversity and inclusion in the Canadian workforce. Students who are interested in networking with RBC and other organizations that recruit LGBTQ+ talent can take part in conferences like Out on Bay Street in Toronto.
Convery engages with students across the country to empower them to be their authentic selves. He also publishes a blog on LinkedIn where he shares some of his experiences as a gay man in the workforce today. Most importantly, Convery stresses the value of diversity for both employer and employee.
"Unless you take that time to invest, you're not going to see the benefits of having a diverse workforce — which brings diversity of thought, new perspectives, and growth."
This article is intended as general information only and is not to be relied upon as constituting legal, financial or other professional advice. A professional advisor should be consulted regarding your specific situation. Information presented is believed to be factual and up-to-date but we do not guarantee its accuracy and it should not be regarded as a complete analysis of the subjects discussed. All expressions of opinion reflect the judgment of the authors as of the date of publication and are subject to change. No endorsement of any third parties or their advice, opinions, information, products or services is expressly given or implied by Royal Bank of Canada or any of its affiliates.