It's National Volunteer Week, and there are lots of ways of helping those in need right now.
If you're looking to give back during this current pandemic, but you're struggling to figure out how to get involved while observing physical distancing or self-isolation rules, don't worry, there are lots of ways to get involved.
From signing up via volunteer databases, to joining the Meals on Wheels effort to get nutritious meals out to those who need it, take a look at these options and see what stands out to you.
Volunteering from Home
Maintaining a sense of community and connection may be an important part of alleviating stress during this time. That can be especially true if you're self-isolating. Luckily, there are lots of ways to get involved virtually.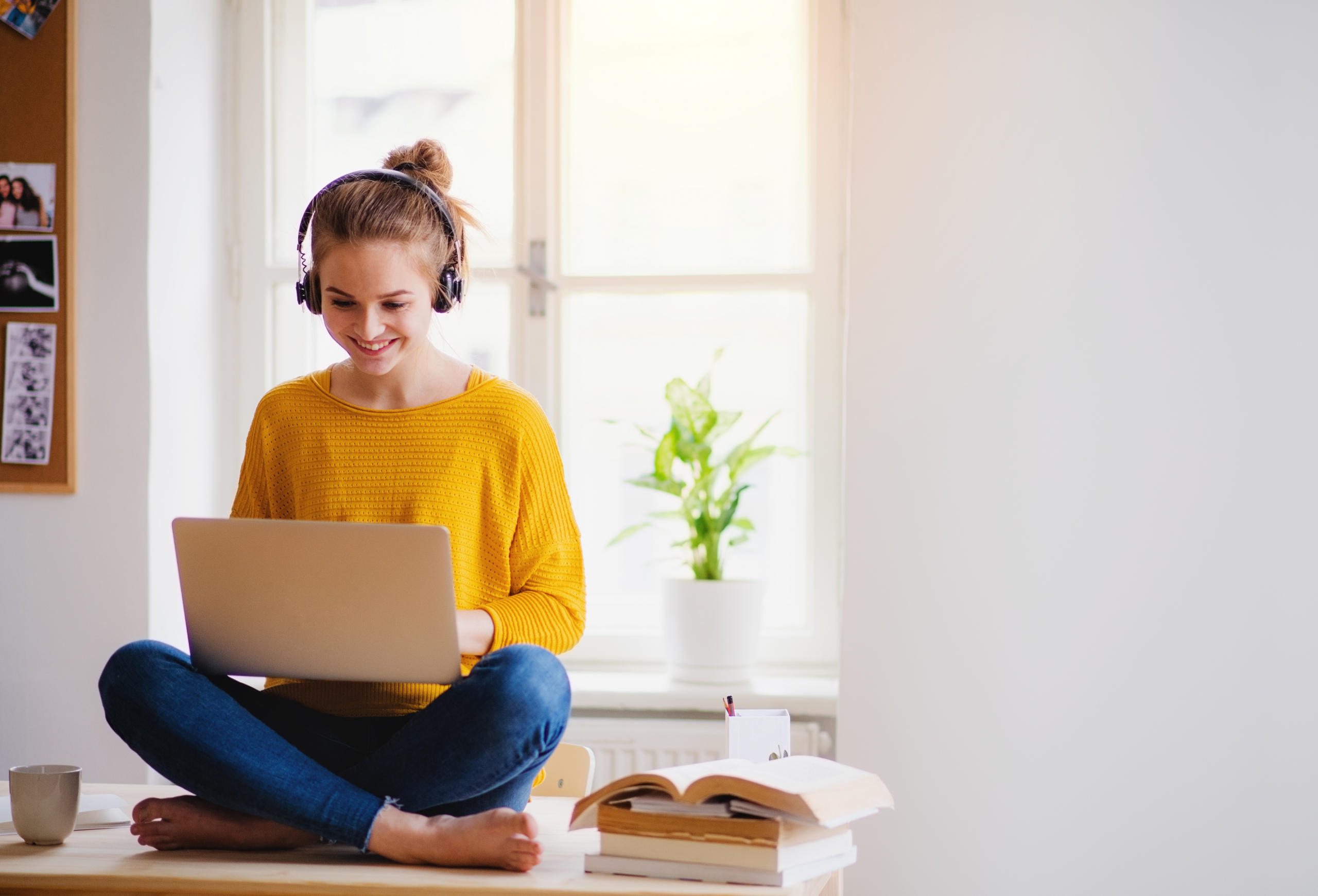 Add yourself to volunteering databases
The Canadian Red Cross and the Government of Canada are creating inventories of people who are willing to volunteer during this time. Once you've filled in the forms, be patient. The government's National COVID-19 Volunteer Recruitment Campaign has already received more than 27,000 applications.
Give charities a virtual helping hand
Take a look at Volunteer Connector and Volunteer Canada to see which Canada-based charities are looking for virtual help (if you have skills in graphic design, social media monitoring, or administration, your services are likely to be in demand!).
Join the Kids Help Phone as a volunteer crisis responder
To be an effective volunteer, it's important to ask yourself, "What are my skills and how can I best apply them?" If you're an extrovert who'll happily talk to anyone, absolutely, volunteer to talk with vulnerable Canadians over the phone. But if you shy away from calls, you're a good listener, and you're happier texting, signing up to become a Kids Help Phone volunteer crisis responder may be a better fit for you.
You've probably heard of Kids Help Phone: it's where Canada's young people can go for confidential support and counselling. Get screened in as a volunteer, and you'll be given virtual training to start giving youth text-based support via the Crisis Text Line.
Note that training a new volunteer does take time and resources, so only volunteer your services if you can give four hours of volunteering time per week for a commitment of at least a year.
Use your home computer to help scientists fight COVID-19
The largest crowdsourced supercomputing project on the planet, Folding@Home typically works at creating complex molecule simulations for scientists working on issues like cancer and Alzheimer's research. And now it's putting the power of its 700,000+ volunteers' computers towards finding a cure for the novel coronavirus.
Volunteering Outside the Home
Physical distancing is key right now, but if you're not part of a demographic that's been recommended to self-isolate, there are ways to volunteer outside the home while still observing health and safety protocols.
Help get supplies to those who need it
If you live in a city, there's likely a Meals on Wheels delivering fresh meals to people who need it. This April, they're serving 1,396 more people across the country than they were in March, which means they need more volunteers than ever. Check the social media pages of your local branch and see if you can lend a helping hand delivering meals.
In cities across the country, there are men's and women's shelters in need of cleaners, bakers, cooks, blanket donations. Use Volunteer Connector to find out the organizations near you that could use help.
Even smaller communities in Canada typically have a food bank. If you're able to donate some pantry staples right now, that can go a long way.
Another way to find out how to get supplies to people in need is to see if there's a COVID-19 mutual aid Facebook page for your community. Also, keep an eye out for flyers on local notice boards that mention a need for volunteers!
Donate blood
Even in the middle of a public health emergency, blood donations are vital. Canada's Chief Public Health Officer, Dr. Theresa Tam, says, "We need blood donors to book and keep their appointments to prevent shortages." So if you are eligible to donate, do consider booking an appointment.
Brighten up your neighbourhood
There are so many ways to be together, apart. Here are just a few ways to get involved in some of the community initiatives taking place across the country:
Also, it's okay if the best you can do right now is simply staying home and taking care of yourself. Even that helps make a difference.
This article is intended as general information only and is not to be relied upon as constituting legal, financial or other professional advice. A professional advisor should be consulted regarding your specific situation. Information presented is believed to be factual and up-to-date but we do not guarantee its accuracy and it should not be regarded as a complete analysis of the subjects discussed. All expressions of opinion reflect the judgment of the authors as of the date of publication and are subject to change. No endorsement of any third parties or their advice, opinions, information, products or services is expressly given or implied by Royal Bank of Canada or any of its affiliates.